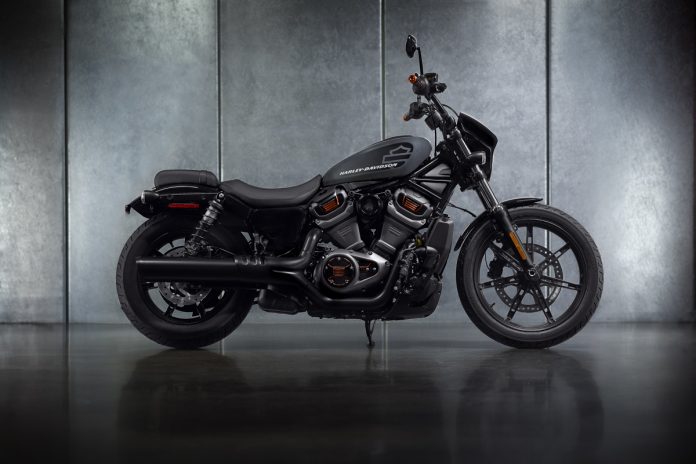 2022 Harley-Davidson Nightster unveiled, reveals new Sportster platform packing smaller 975cc version of Revolution Max V-Twin.
All-new 2022 Harley-Davidson Nightster unveils itself as the new Sportster platform.

It packs the down-sized Revolution Max 975T liquid-cooled V-Twin, offering 89HP and 95NM.

Lightweight chassis architecture plus centred riding ergo promises greater ride comfort.

Tech present includes Harley-Davidson's Rider Safety Enhancements and three ride modes.
After teasing it prior, the famed bar-and-shield vanguards of two-wheeled Americana finally unwrapped the all-new 2022 Harley-Davidson Nighster. Reportedly positioned as a replacement to the Iron 883, it packs a more traditional aesthetics plus a new smaller displacement heart too.
Starting with the latter, the 2022 Harley-Davidson Nightster harnesses a down-sized version of Harley-Davidson's groundbreaking liquid-cooled Revolution Max motor. It's called the Revolution Max 975T and, aptly, it displaces 975cc instead of 1,252cc as seen in the Sportster S and Pan America.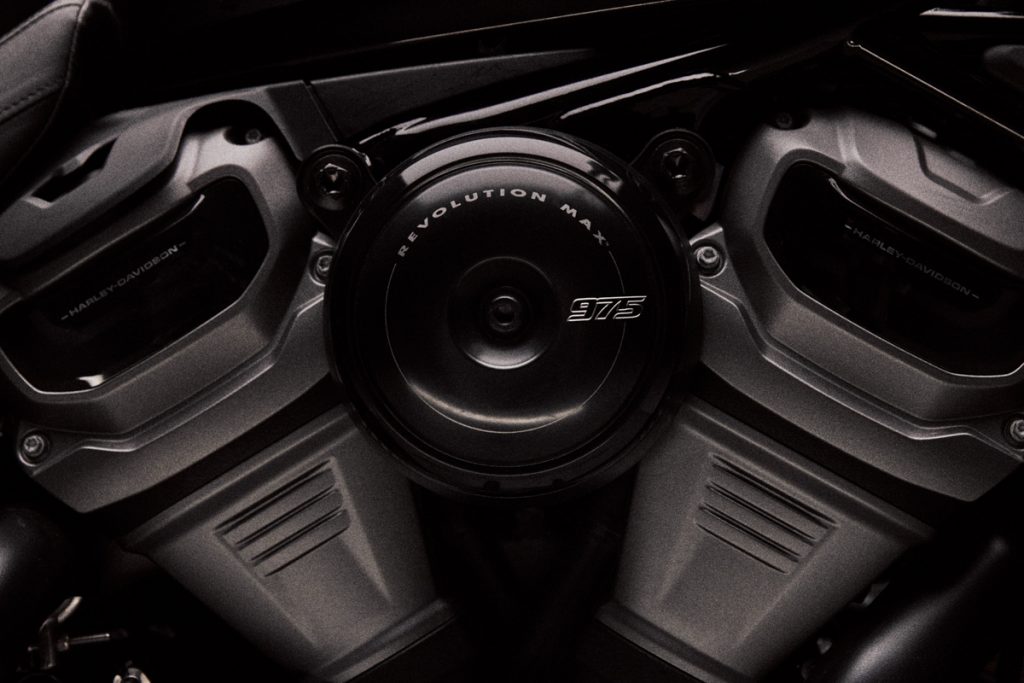 In this form, the liquid-cooled 60-degree V-twin mill features a bore of 97mm, with a 66mm stroke, and a 12:1 compression ratio. The result of which reportedly sees this mill churn out 89HP @ 7,500RPM and 95NM @ 5,000RPM.
According to its makers, the engine has "a torque curve that stays flat through the broad powerband – and engine performance designed to deliver strong acceleration and robust power through the mid-range."
Crucially, the 975T unit also gets hydraulic valve lash adjustment, which negates valve services. It also has internal balancers claimed to deliver significantly reduced vibration, which should work superbly smooth with the six-speed belt driveline brimmed.
Said mill is encased within a lightweight chassis that promises somewhat agile handling. This is down to the Nightster's chassis architecture being similar to the Sporster S whereby the engine acts as an integral load-bearing stress member. This also perhaps explains why the 11.7-litre fuel tank is positioned below the seat.
This handling-focused approach towards its chassis architecture extends to the swingarm, which is constructed of welded steel tubes. It serves as the attachment point for dual rear shocks that also features preload adjustment via a threaded collar. As for the front suspension duties, the Nightster has task this to a pair of Showa 41mm conventional Dual Bending Valve forks.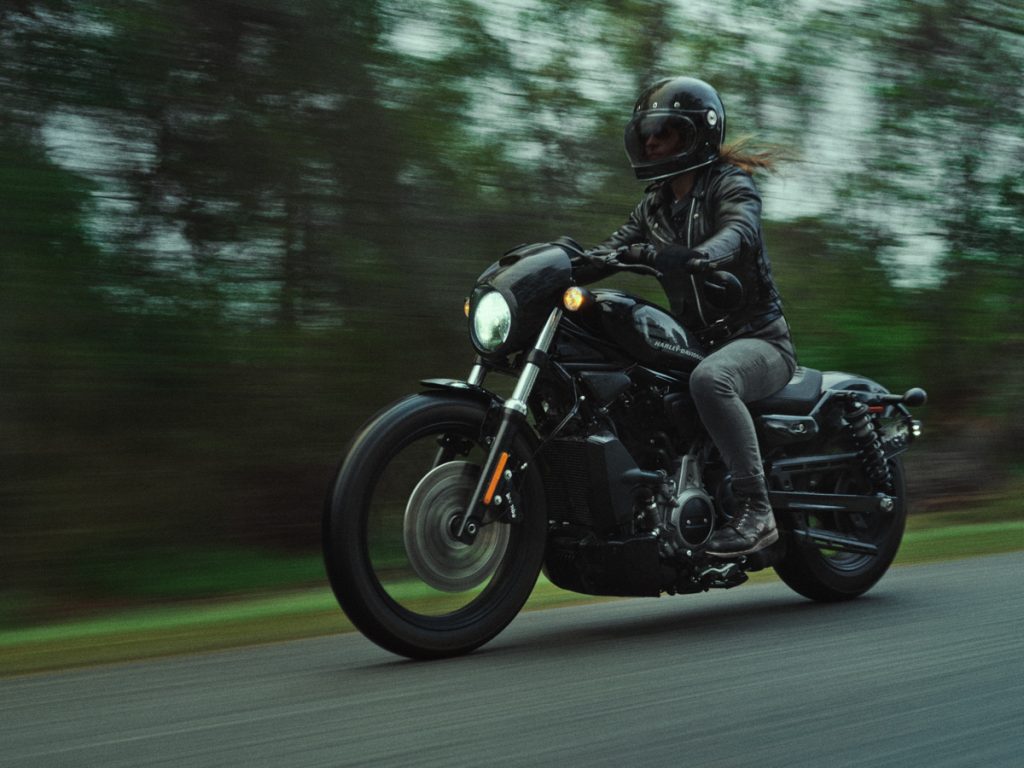 Combined with said powertrain detailed earlier, the 2022 Harley-Davidson Nightster should stand as a strong platform for urban commutes whilst the centred riding position and ergo should bolster its touring abilities too. Adding to both promises are the host of electronics crammed into the Nighster.
Present on board is Harley-Davidson's Rider Safety Enhancements suite, which maximise traction based on road surface conditions in three stages: acceleration, deceleration, and braking. There's also the choice between three selectable ride modes available, those being Road, Sport and Rain.
Electronic aids included are ABS, traction control, and a Drag-Torque Slip Control System, which H-D says are all tuned to "adjust engine torque delivery and reduce excessive rear-wheel slip under powertrain-induced deceleration, which typically occurs when the rider makes an abrupt down-shift gear change or quickly reduces the throttle while on wet or slippery road surfaces."
Other notable bits worth highlighting are the all-LED lighting suite, plus a full-colour and multi-function 4-inch digital display dial mounted front and centre on the bars.
The new 2022 Harley-Davidson Nightster hits local American dealerships starting this month, commanding a starting base price of US$13,499 – approx. RM 57,053.52. Rollout into other markets – ours included – is expected in the coming months.
Are you digging Harley-Davidson's so-called new 'Instrument of Expression'?
Gallery: 2022 Harley-Davidson Nightster