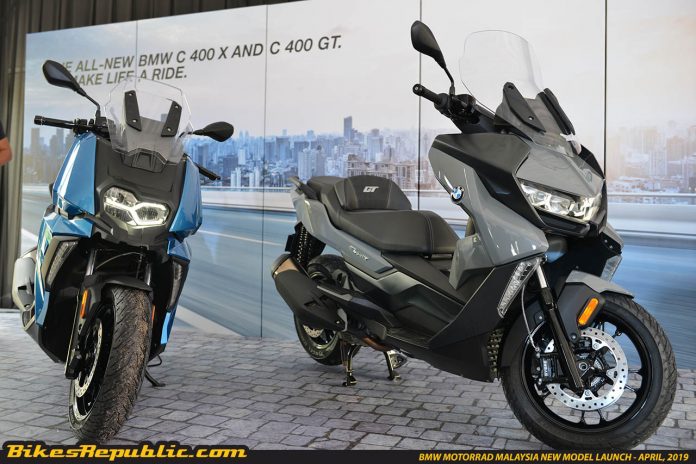 BMW Motorrad Malaysia introduced four new models, and we got to ride three of them. 
Two of the four new bikes are the highly anticipated C400X and C400GT scooters.
We got to ride the scooters and the R 1250 RT, and this is what we think of them so far.
So after some quiet time, BMW Motorrad Malaysia has introduced four new models to its line-up.
The last time we attended a BMW Motorrad related event it was with BMW Motorrad Auto Bavaria for the launch of the Option 719 customisation program. Photos below, click here to read that story.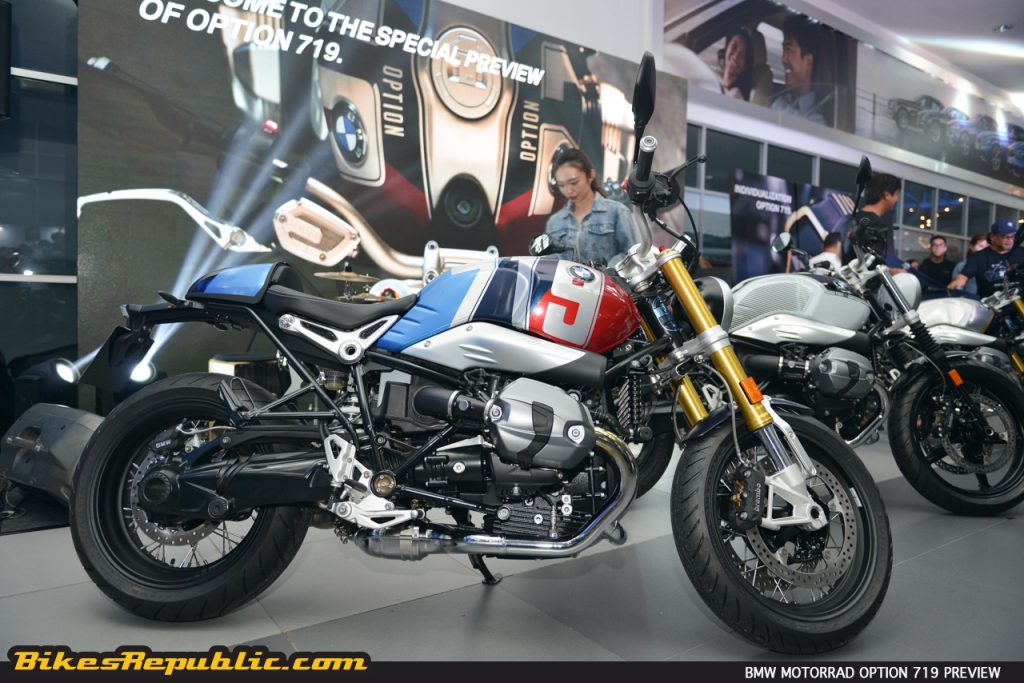 Today's launch event (click to read about the new models) was not just a regular launch, but it was also a test ride session for three of the four models – the C400X, C400GT and R1200RT.
Sadly the new F750GS was not part of the test ride.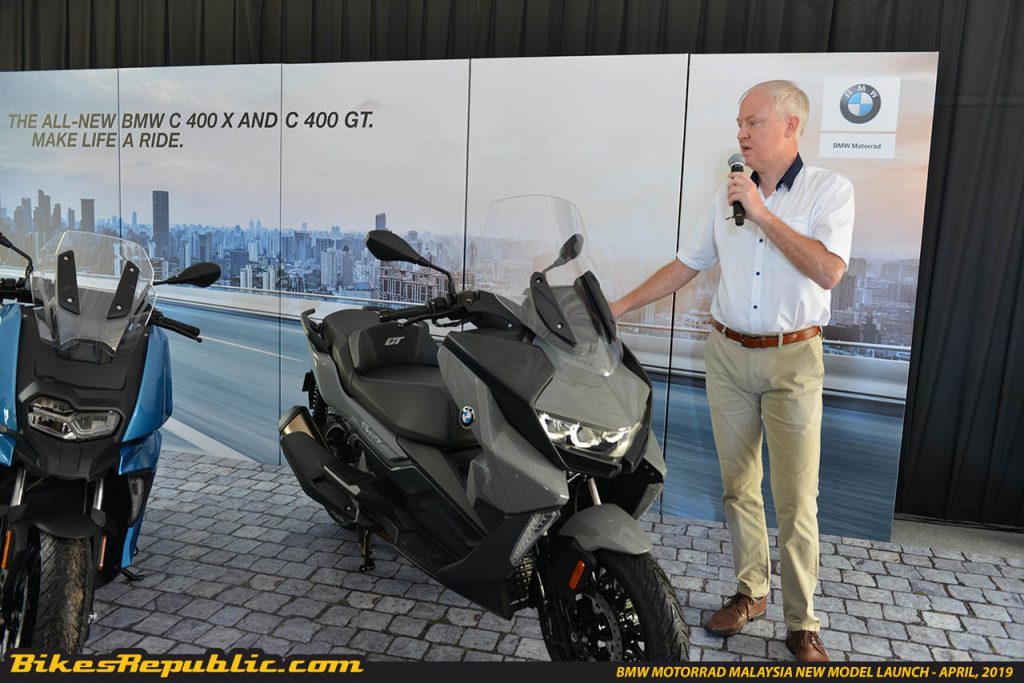 C400 X and C400 GT
I first checked out all the new models at the 2017 EICMA show in Milan. I am not sure why it took so long to bring the bikes in, but lets just pin it down to localisation and bureaucracy factors.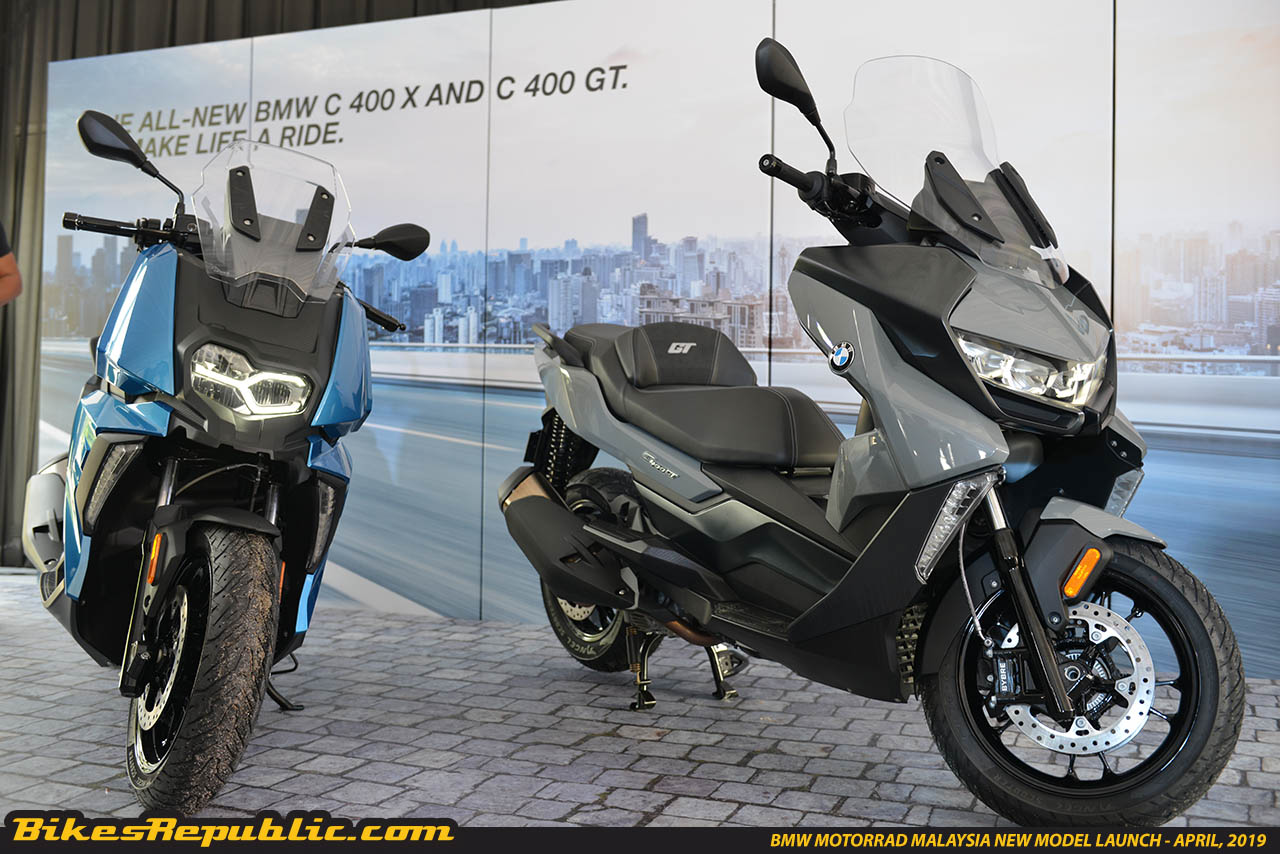 The new scooters are unmistakably BMW with their angular design language and that unmistakably BMW daytime running lights. Especially the ones on the GT.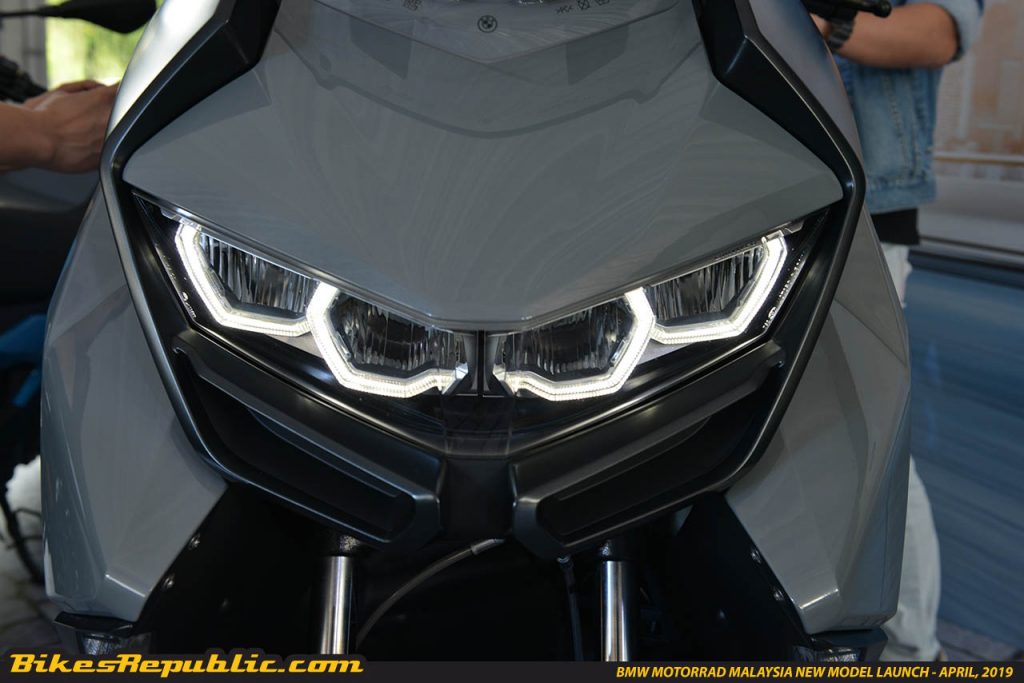 Spot a 3-series in the design of the lights? The 3-Series and the GS was the first thing that came to mind when I saw those lights for the first time.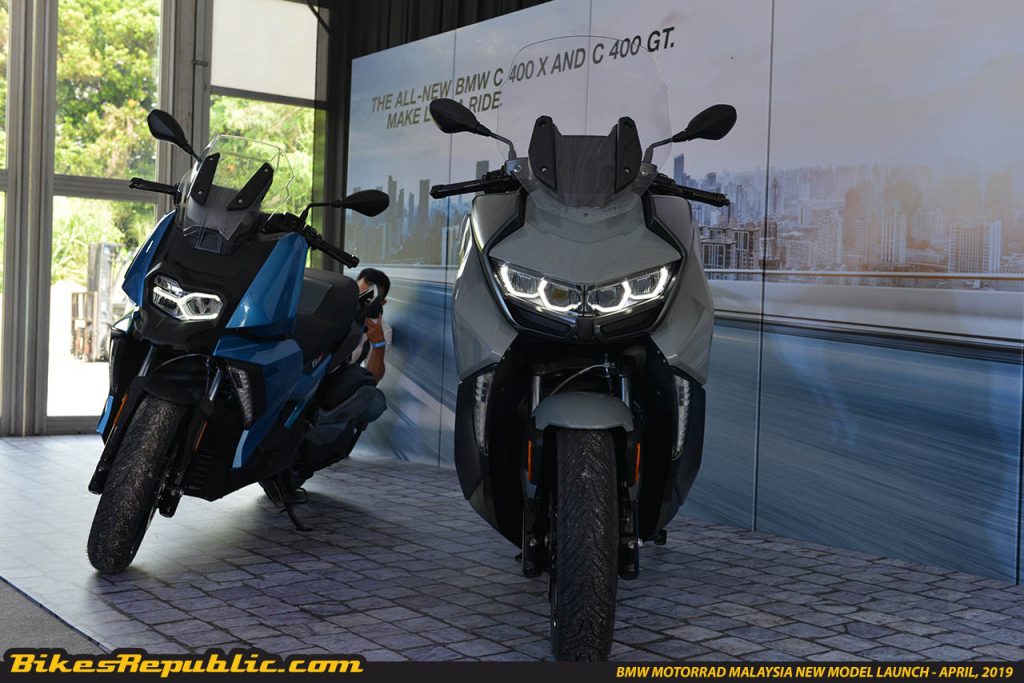 The lights are stunning to say the least, but are an optional item should you decide to buy a C400.
The size of both bikes is just right as well, even in maxi-scooter GT form.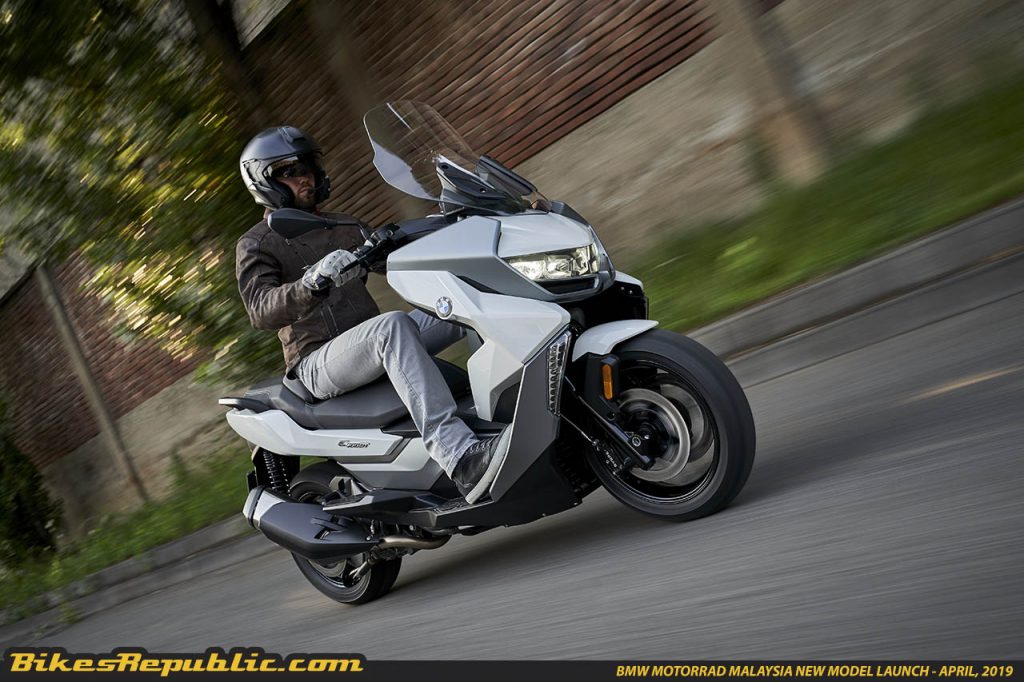 Maxi-scooters are usually quite big and are thus more comfortable and better suited to highways and long distance riding. But are clumsy in heavy traffic and when you want to slip and slide in tight angles.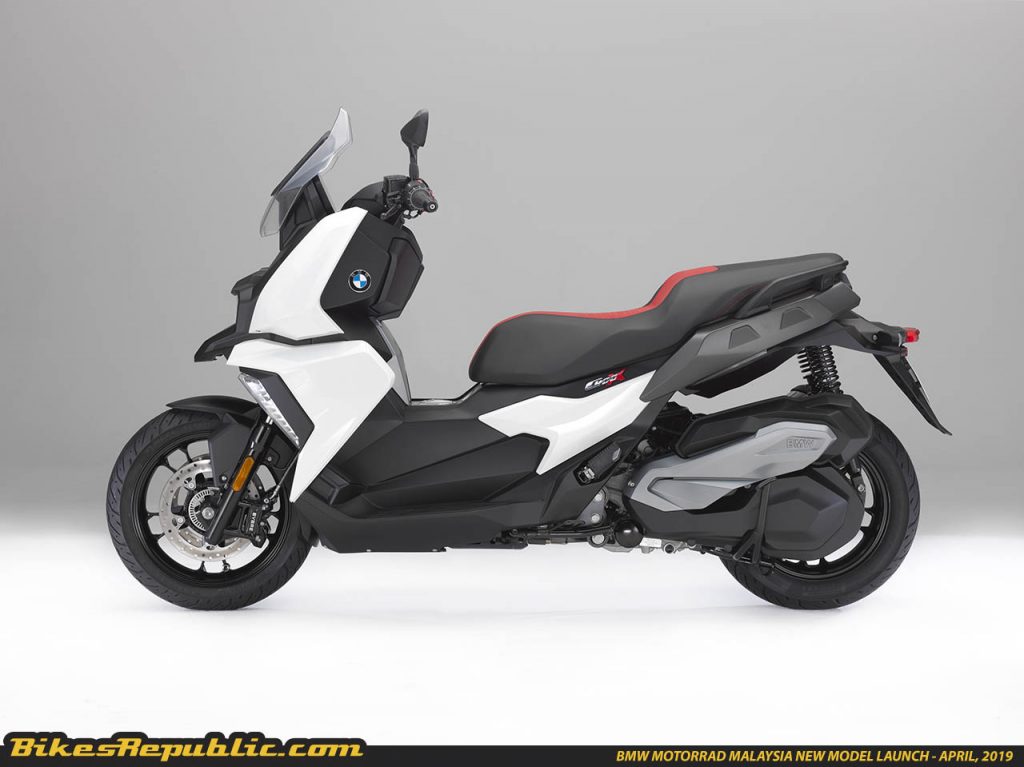 But the C400GT is comfortable (below), it is bigger than the C400X (above) but smaller than the usual maxi-scooters. Even my personal Kawasaki J300 is bigger than the GT.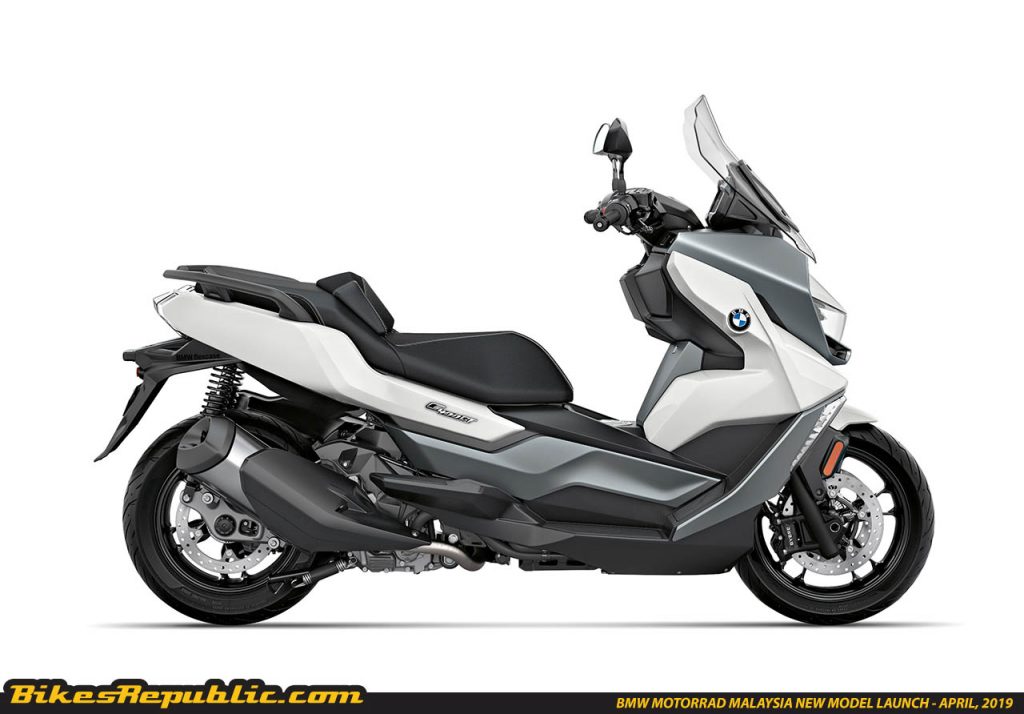 Our test ride took off from TCP KL towards Damansara Heights, and back for a quick bike change and then back out towards the Istana Negara for another bike swap and back again via Hartamas.
This was a good mix of urban roads with a dash of traffic and the typical KL drivers who swerve into your lane without indicating and such. Perfect testing grounds for the C400X.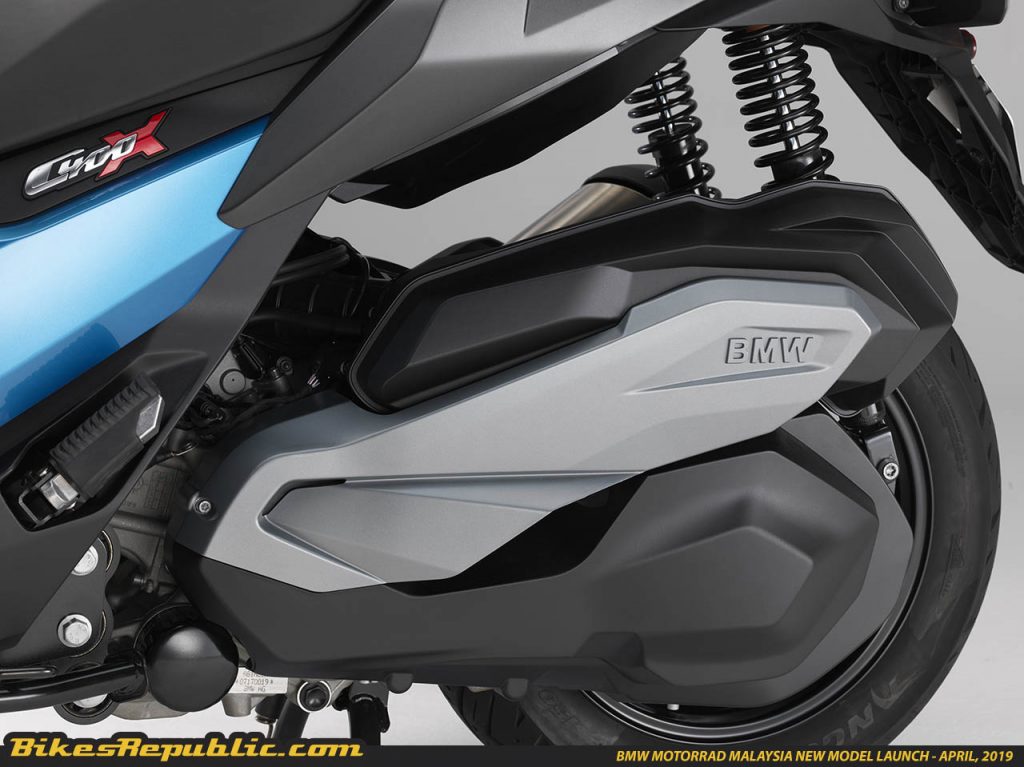 Both bikes are powered by a 350cc engine producing 34hp and 38Nm of torque. This is coupled to a CVT transmission while brakes are managed by ByBre callipers, which are manufactured by Brembo in India.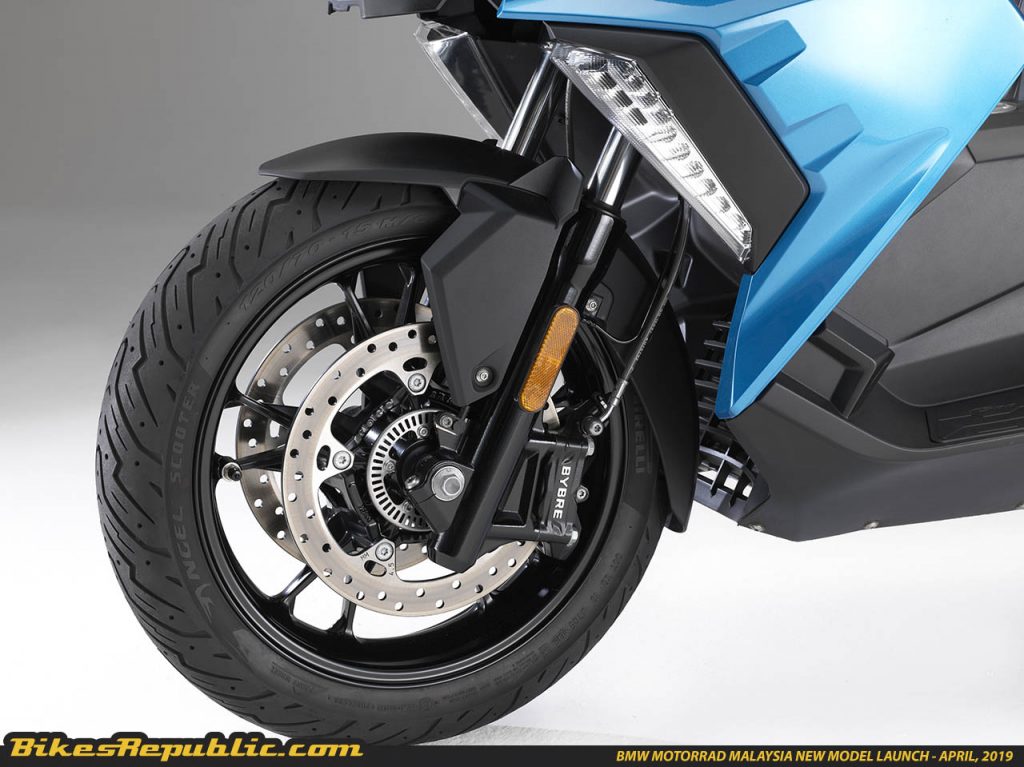 Brembos or ByBre are always great, but they are also a favourite among thieves, so what can you do to secure your calipers? Click here to find out.
Unlike the GT, the X feels smaller and nimbler. The screen on both bikes are fixed, but the one on the X is mounted lower than the GT.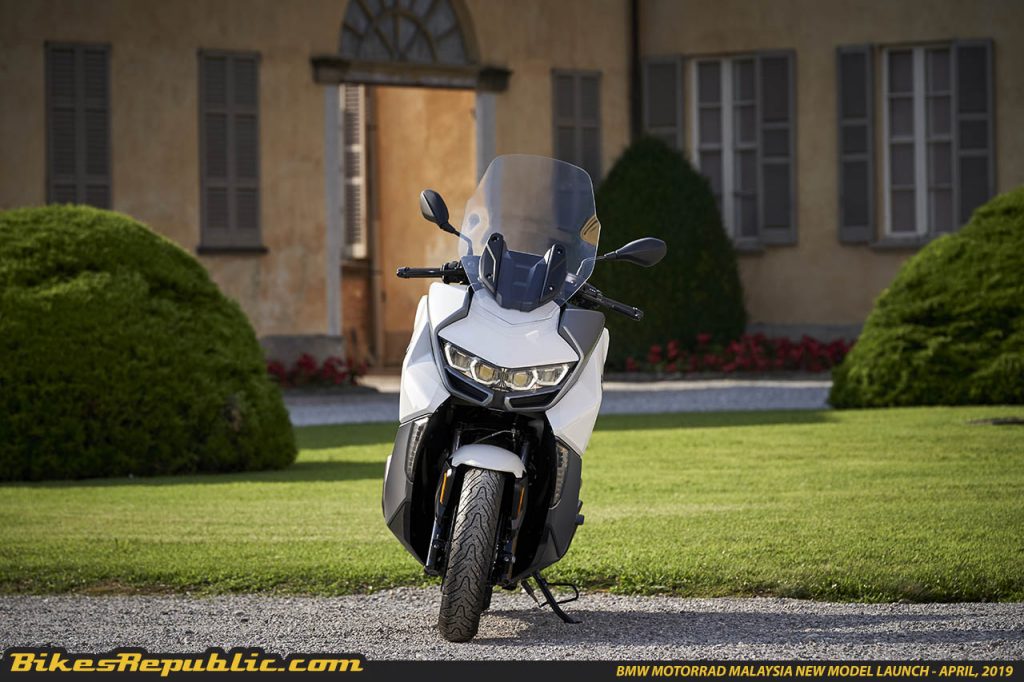 The sitting position too is different. The GT has more leg space and lets you stretch out your legs for a more comfortable sitting position, ideal for long distance riding.
The X though has a more upright sitting position, and is sportier in character as far as sitting position is concerned.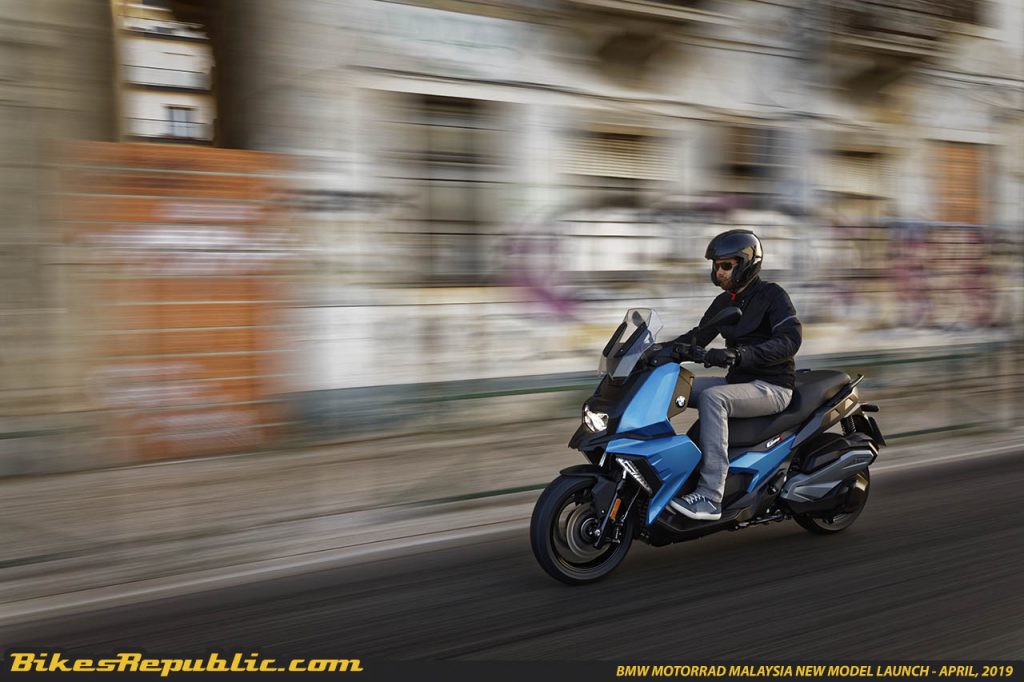 Riding character and performance is about the same, both bikes have decent power while the CVT transmission has the typical elastic behaviour where you have to wait for it to spool up for a second or two before you get a burst of power.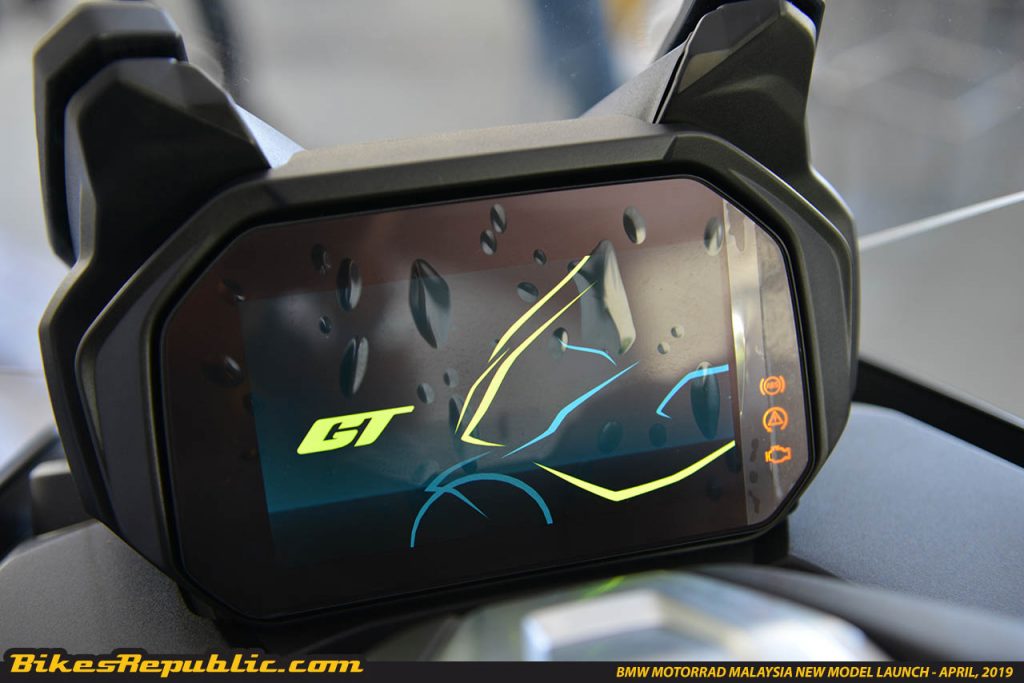 Quality is of course top notch, and the colour 5-inch TFT screen is fantastic. Both scooters also offer intelligent Connectivity and let you play your favourite music, which you listen to via a bluetooth enabled helmet.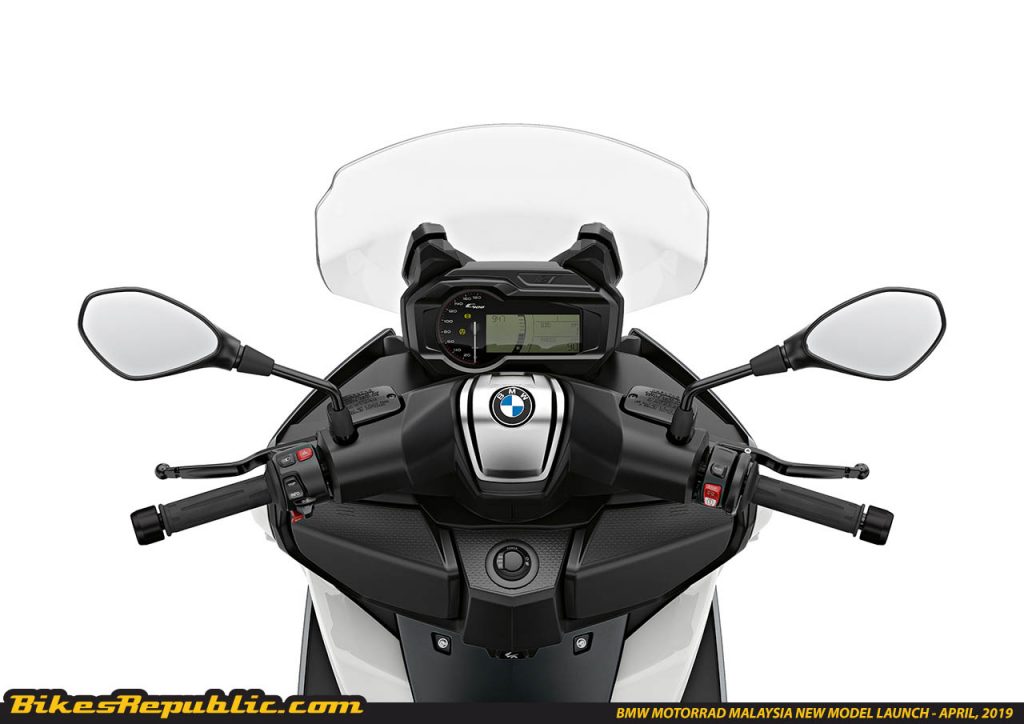 The C400 scooters are assembled in China, and unlike the C600 and C650 scooters, are made entirely by BMW and are not rebadged from any other model.
First impression: Fun, nimble, intelligent, the new BMW scooters are brilliant and perfectly priced to take the fight to the Kymcos and SYMs. And with the aftersales service standards of BMW too.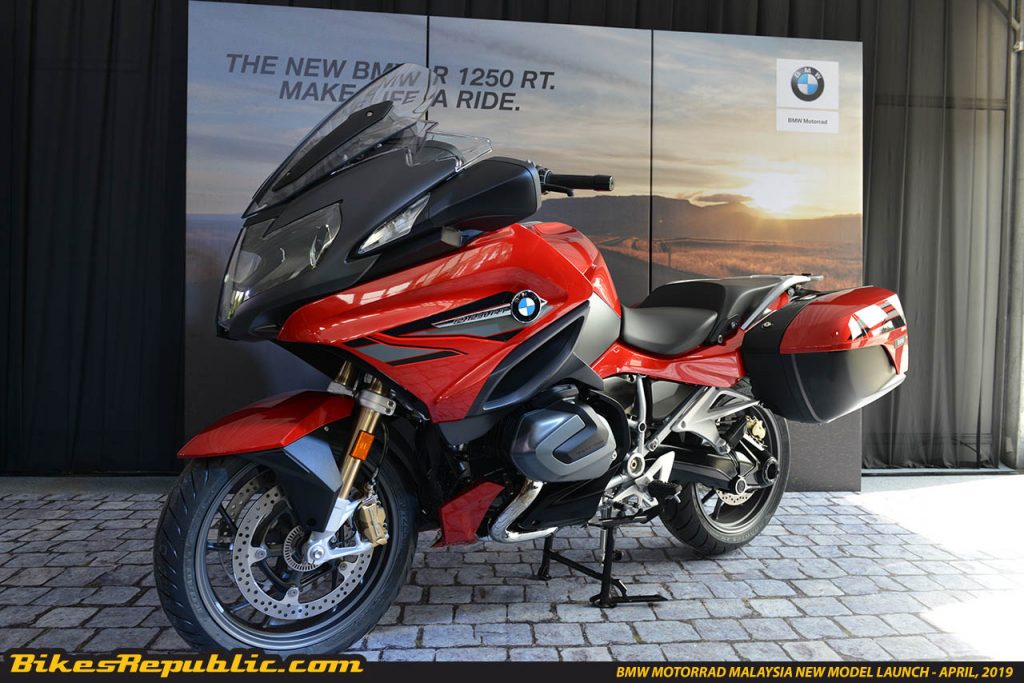 BMW R 1250 RT.
A 8km test ride route does not do justice to a bike purposefully designed to traverse continents quickly and comfortably.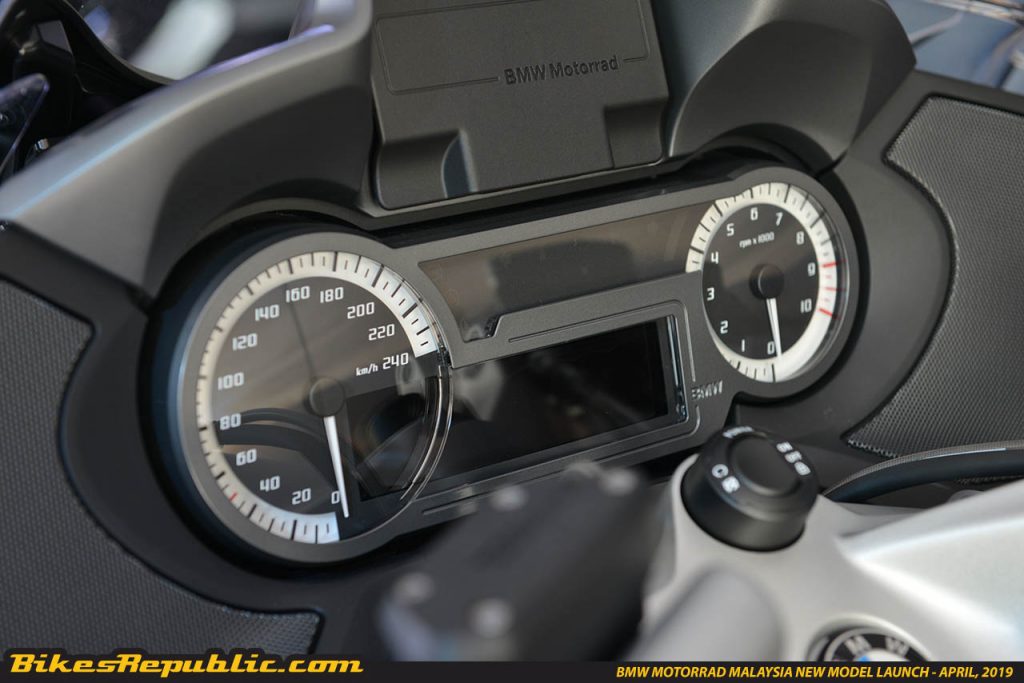 But it was good enough to tell us that the new RT has fantastic handling, the engine is torquier than ever and requires little to no gear shifts through traffic. It will happily thump along in 3rd or 4th gear, uphill or downhill.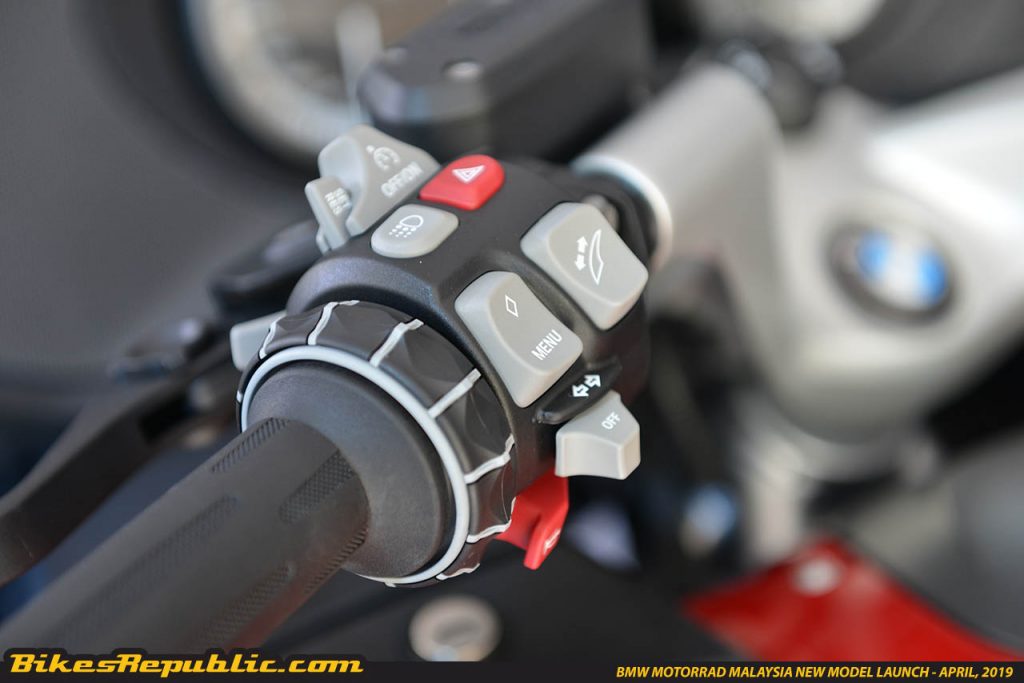 Design wise it is not much different, it has some aerodynamic upgrades for visual effects and engine cooling but not much else.
The real upgrade on the RT is underneath all that gorgeous panelling.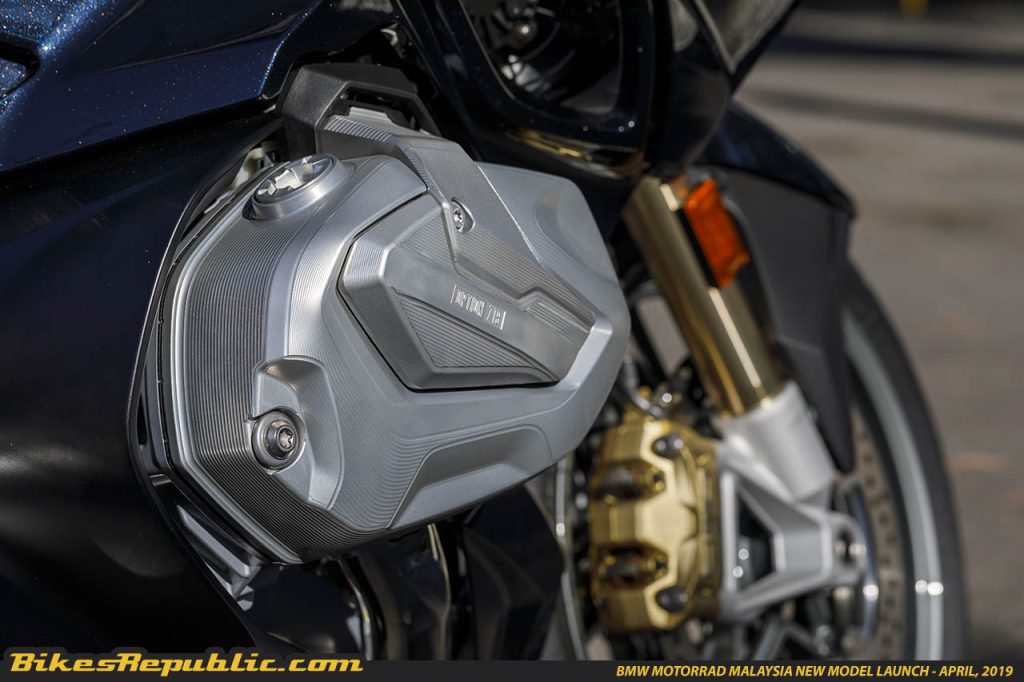 The 1254cc engine, up from the previous 1170cc engine, features some very clever engineering for more power and better fuel efficiency. It produces 136hp and 143Nm of torque, which is plenty and you feel it as soon as you get on the throttle.
However, the short test ride route didn't allow for any ride mode changes. Heck there wasn't even time to explore the onboard systems in depth. So we rode with what we got.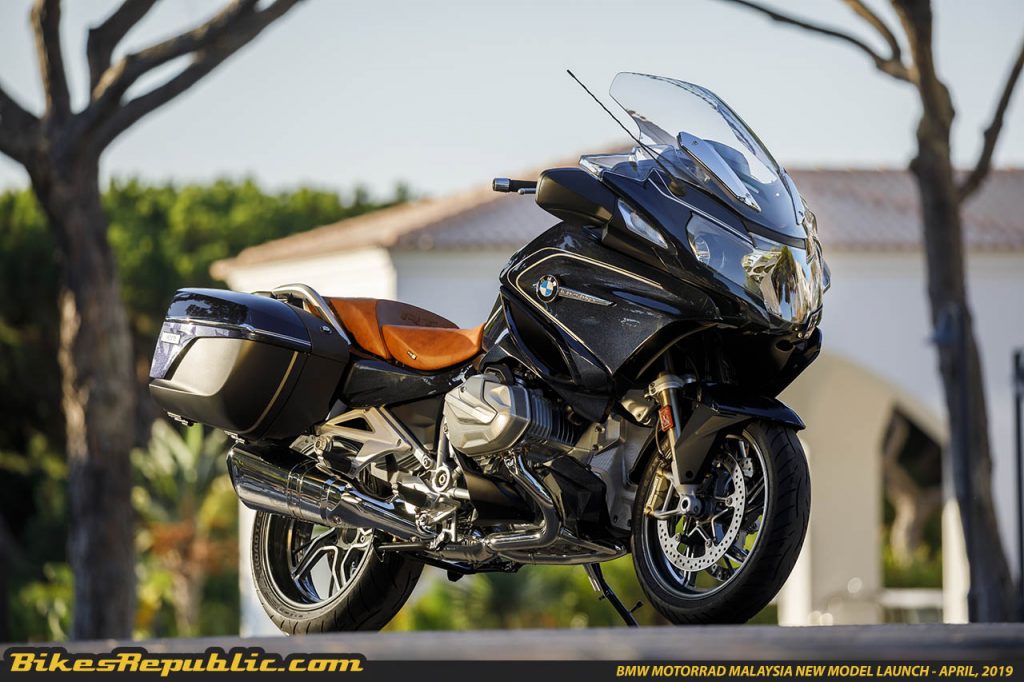 What sets this RT apart from the old one is the new BMW ShiftCam Technology, which is the first time such a technology has been used in a series production BMW Motorrad engine. It allows for a variation of the valve timings and valve stroke on the intake side, and as such gives better low end power.
The ultimate objective is, as always, to get as much power with as little fuel consumed.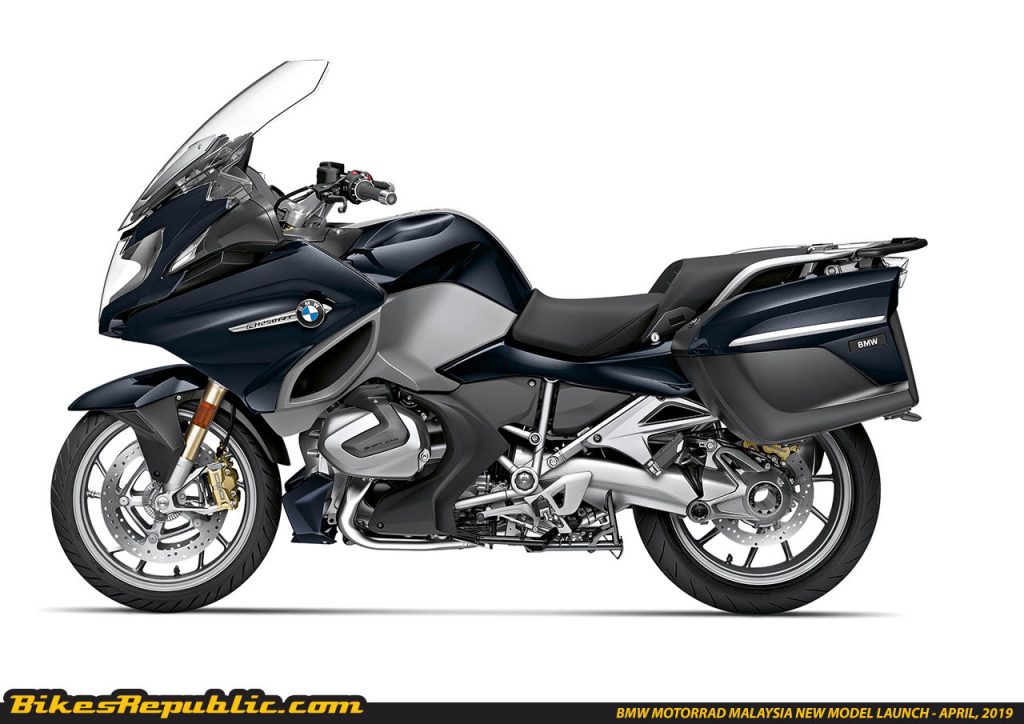 But as a whole though, the bike feels light through traffic, feels surprisingly agile, and you can hold your desired line easily at all speeds. Simply said, it is a very easy bike to ride no matter your riding style.
First impression: This is not just a mere update, but a serious upgrade from the previous R1200RT. The engine is more powerful and you feel it more at lower speeds, you tend to use less gearshifts and rely on the torque a lot more. The bike feels a lot nimbler and though it is a big bike, cutting through traffic was effortless. There's also a whole new level of electronic safety nets as well.
Note: We didn't get to ride the F 750 GS, but will definately try to get our hands on one as soon as we can.