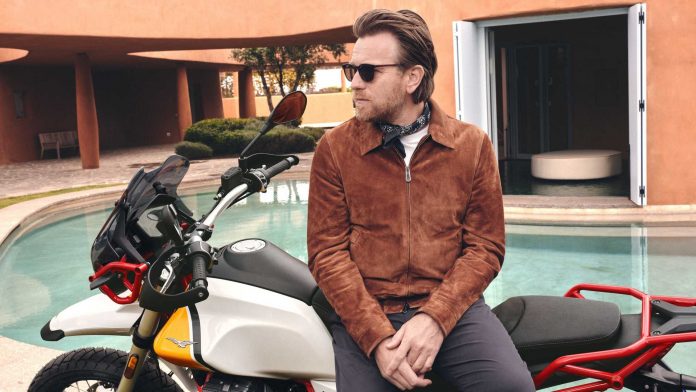 Superstar Ewan McGregor is the new Moto Guzzi V85TT ambassador.

He agreed to promote the bike only after testing and liking it.

McGregor is a long-time Moto Guzzi fan.
Superstar Ewan McGregor is the new Moto Guzzi V85TT ambassador.
The V85TT surprised us at how good it was to ride and has plenty of charm. But it wasn't only us who liked the bike. Sales in Italy, France, Germany and the UK have surpassed expectations. Heck, it even surprised Moto Guzzi and Piaggio brass, so much so that production couldn't keep up with demand.
Back to the story, Ewan McGregor is made the ambassador because he likes the bike. Product endorsements by celebrities is one thing but McGregor agreed to promote the V85TT on one caveat: That he has to ride the bike and like it first. And he did.
McGregor took part in the bike's launch in southern Sicily, Italy and rode through all sorts of terrains.
It wasn't the first instance of the actor's involvement with Moto Guzzi, however. He had liked the brand for a long time. He stopped by at the manufacturer's HQ in Madello del Lario at the shores of Lake Como in the middle of his road trip in the "Long Way Down." He also took part in the 2013 launch of the California 1400 in Australia.
Does this mean McGregor will ride the Moto Guzzi V85TT, while his friend and partner Charlie Boorman will ride the Triumph Tiger 800 XCx/XCa (Boorman is Triumph's ambassador) in the upcoming sequel to "Long Way Down"?