Want an Evil Knievel stunt bike of your very own? One of his stunt bikes will be on auction this 27 June 2017 at the Profiles in History Hollywood Auction, California.
The heavily-customised 1976 Harley-Davidson Sportster XLHC1000 was used in Evil Knievel's 1977 movie "Viva Knievel!"
The bike has predicted to go for auction at a price range between $80,000 to $120,000 (RM340,800 to RM511,200)!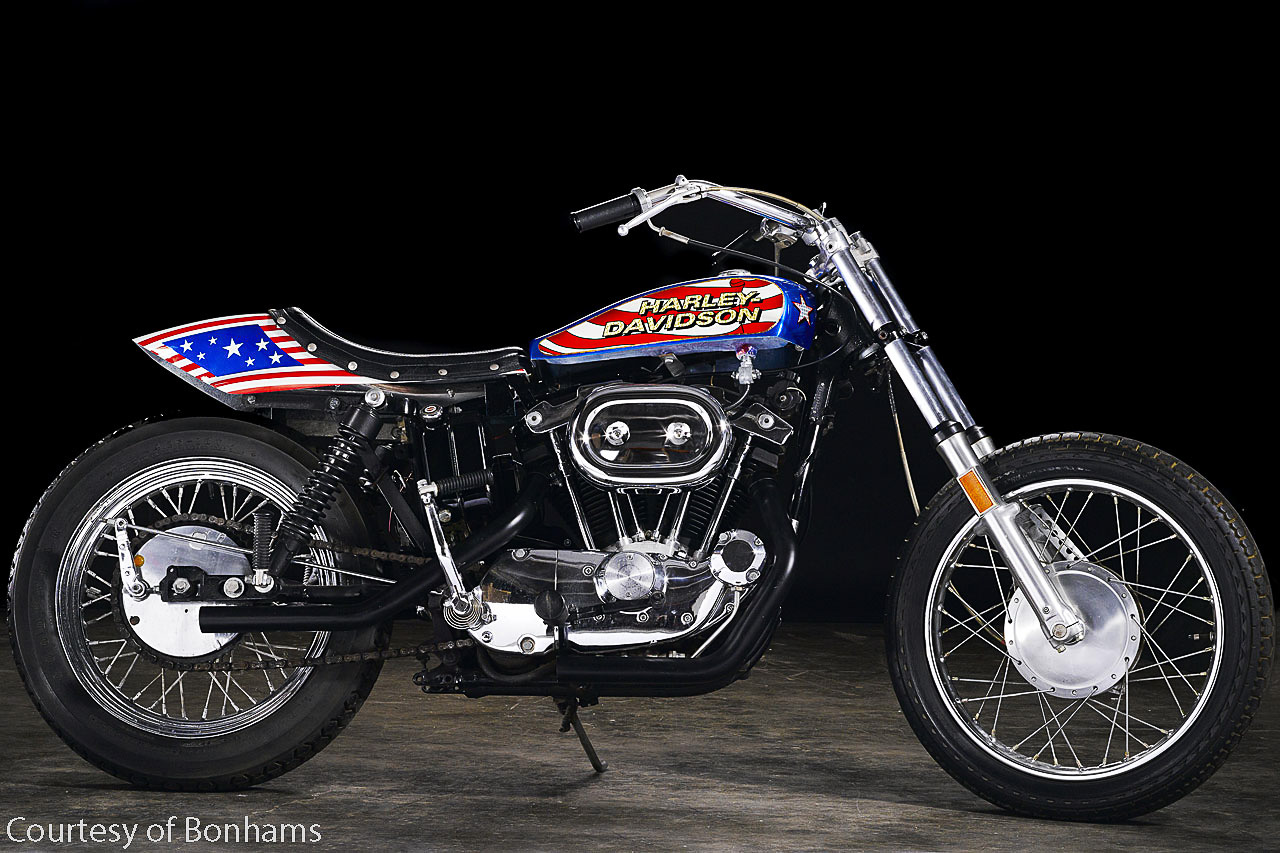 One of the most famous and iconic stunt motorcycle riders of all time has been through a lot of ups and down is his stunt riding career. Ten years on after his death, the name Evil Knievel is still one of the most recognised figures in the motorcycling industry. Evil Knievel was so big during his time that there was even a movie made by him entitled "Viva Knievel!"
Although the movie starring the stunt rider himself portraying a stunt hero which goes out to battle an international drug ring is not really a memorable once (considering the fact that it was released around the same time as Star Wars), starring in your very own movie as yourself is a huge deal especially for someone like Evil Knievel who's no Hollywood actor.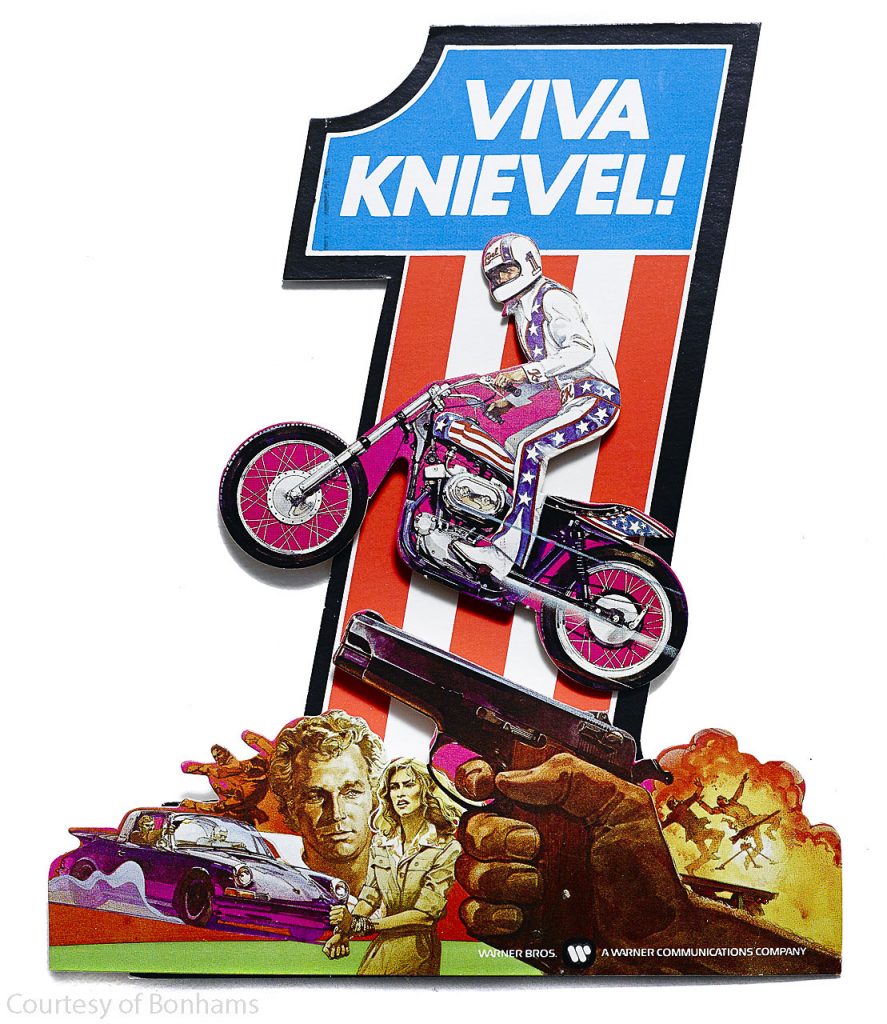 Let's get back to the real story, folks. Fans and enthusiasts of the world's greatest stunt riders will fork out big bucks to own any of the late star's riding memorabilia and on 27 June 2017, the Profiles in History Hollywood Auction house will be selling off the super-customised Harley-Davidson stunt bike used by the Evil Knievel himself in the movie.
However, don't get choked up on the predicted price figure. The auction house plus Hollywood memorabilia experts predict that the bike will probably fetch somewhere in between $80,000 and $120,000 price range later this month in California. In Malaysian Ringgit, that's in the region of RM340,800 to RM511,200! At its maximum predicted price, that's in the same price tag as the Ducati Panigale 1199 Superleggera!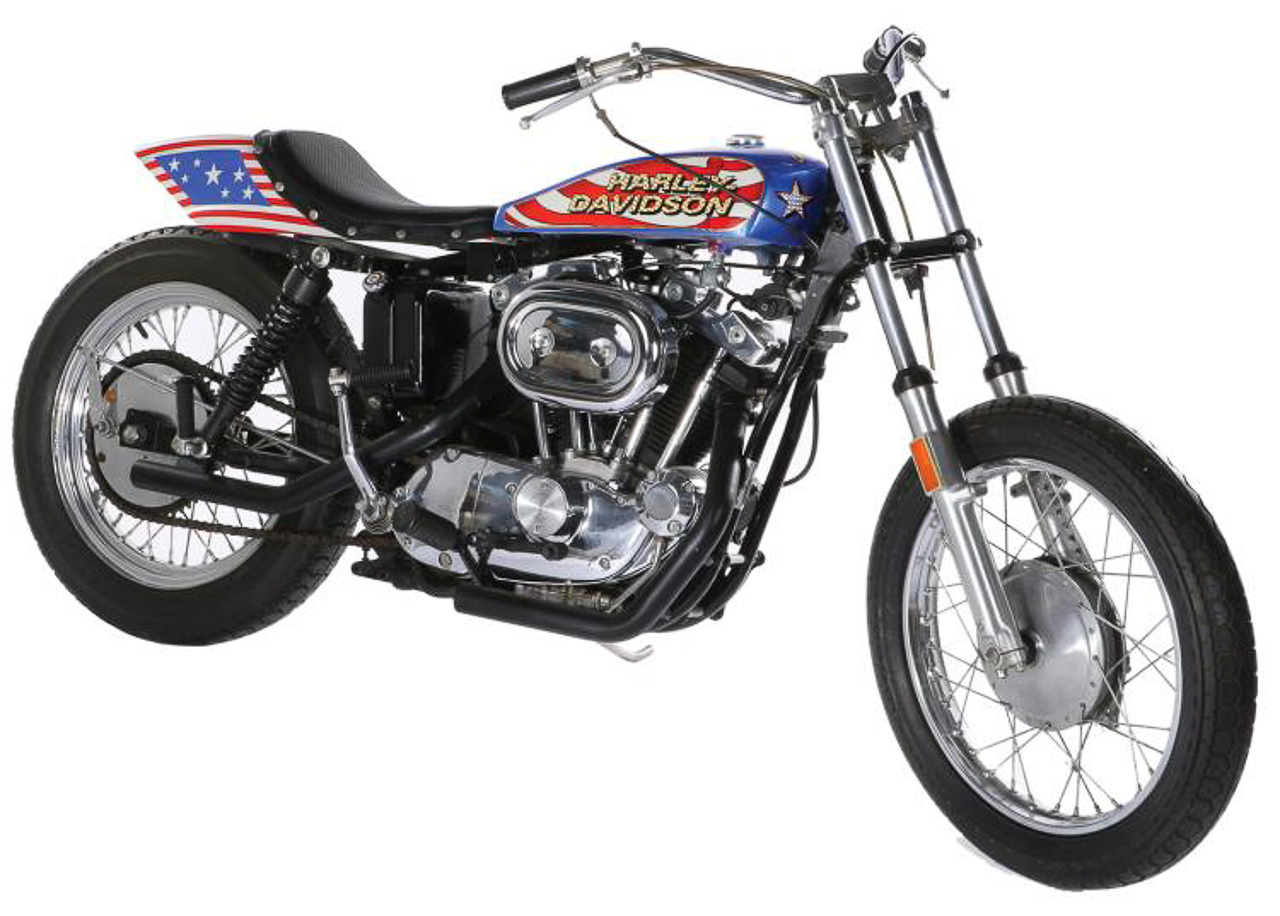 The 1976 Harley-Davidson Sportster XLHC1000 has been confirmed to belong to Evil Knievel himself thanks to the Vehicle Identification Number (VIN). The bodywork has been made to resemble the XR750 with quirky specs like its right hand gear-shifter and front drum brake which are unusual for bikes post dating 1973.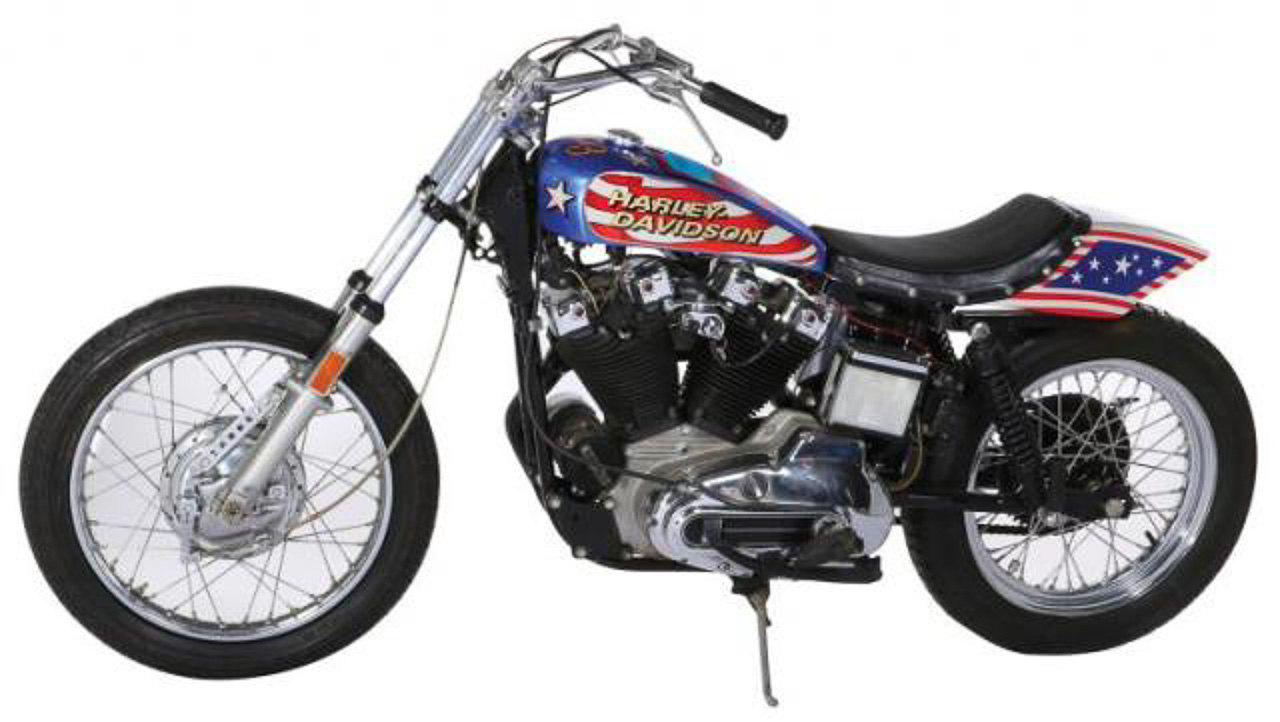 After careful and meticulous inspection with the bike's history and movie appearance, it was confirmed that the bike was indeed built by Evil Knievel's legendary bike builder, Bud Ekins. Ekins was also a fellow stunt rider whose hands built all of Knievel's awesome stunt bikes for the movie.
Although Evil Knievel is no longer with us, his spirit and passion for motorcycles still live on in the hearts of many motorcycle enthusiasts today. With the bike going for those figures at a well-respected auction house in Hollywood also proves that he was and in fact still is The Greatest of All Time.
Source: Visordown