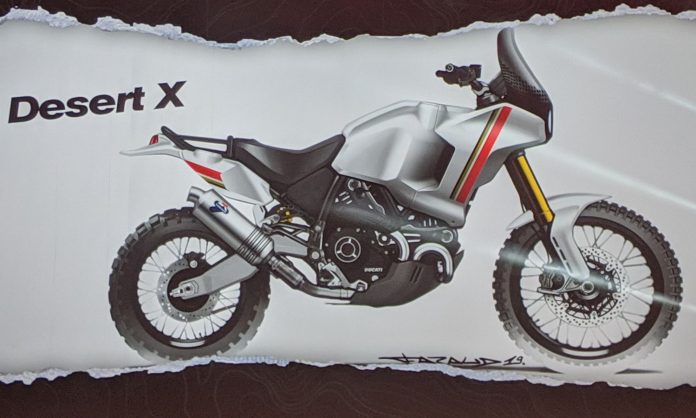 The Ducati Desert X concept was shown at the Ducati World Premiere.

It will the most off-road capable bike for the manufacturer.

The prototype will be unveiled at EICMA 2019.
Also launched during the Ducati World Premiere was the Ducati Desert X adventure bike concept.
While every manufacturer harps on their building adventure bikes as the successor to their Paris-Dakar race bikes, Ducati hasn't done so until now. And the Italian manufacturer knows that they are missing a pedigree adventure/dual-sport bike in their lineup. Yes, there's the Multistrada Enduro but its meant for light trails and rough roads. For those kind of riding, they know they need a bike specifically designed for that task.
Cagiva had a history in the Paris-Dakar Rally when they owned the Ducati brand. The bike was called the Cagiva Elefant 750 and 900. The Elefant 750 won the 1990 edition while the Elefant 900 won the 1994 race, both times with Edi Orioli on board, beating out BMW, Honda and Yamaha.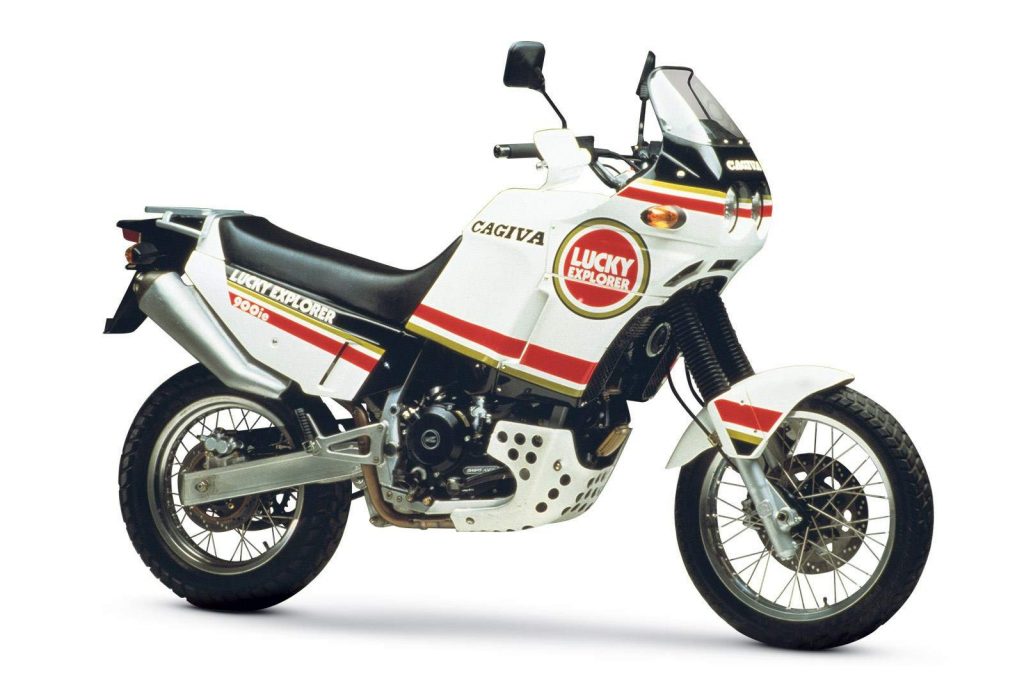 Please click here to read more about Cagiva's history.
The Desert X was inspired by the 900cc variant, though. It was powered by the air-cooled, two-valve-per-cylinder, 904cc, Ducati V-Twin which was also the engine for the 900SS.
The Desert X concept was designed by Ducati's own Jeremy Faraud. The concept is based on the Scrambler 1100 albeit with much more suspension travel, besides the 21-inch front and 18-inch rear wheels. The engine will use the 1079cc, 2-valve, air-cooled V-Twin from the Scrambler 1100 which produces 86 bhp and 88 Nm of torque.
Please click here to read the Ducati Scrambler 1100 Sport review.
Ducati CEO Claudio Domenicali mentioned that while they showed off the sketches only during the event, they already have a prototype. And this prototype will be unveiled at EICMA 2019!
We would love to see the Desert X in Rimba Raid.