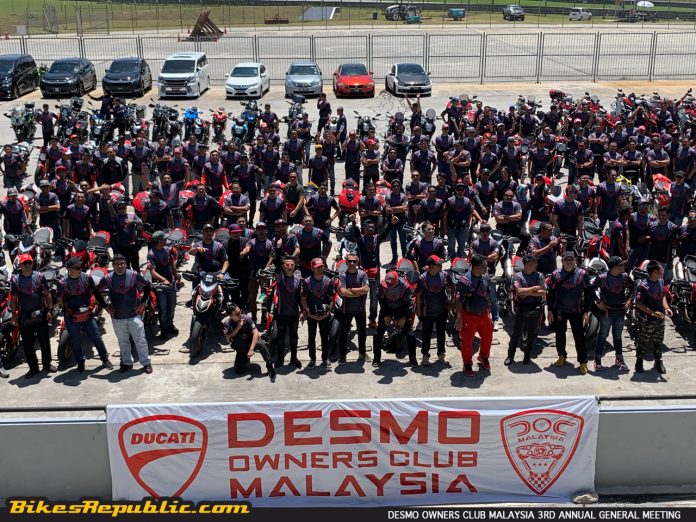 The Desmo Owners Club Malaysia (DOCM) held their 3rdAnnual General Meeting on Saturday.

Around 150 members showed up on various Ducatis.

The club highlighted their achievements in the past year and the future.
The Desmo Owners Club Malaysia (DOCM) held their 3rd Annual General Meeting on Saturday, 23rdFebruary 2019.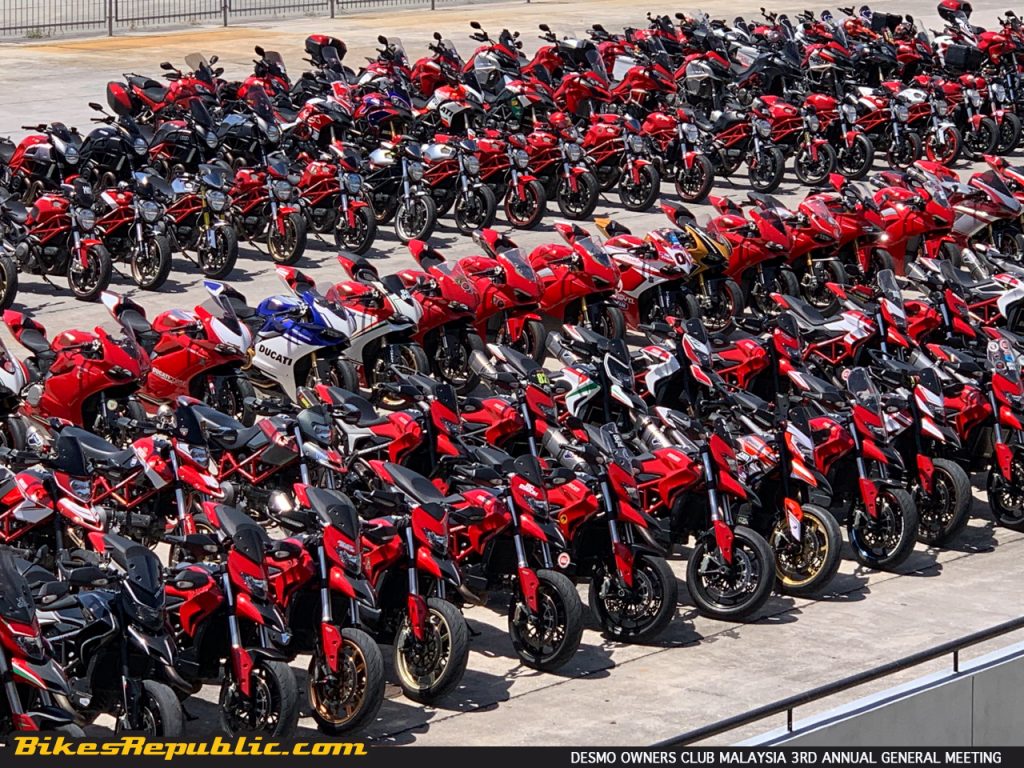 The AGM was also a get-together for Ducati owners in the country and Singapore. Held at the South Paddock of the Sepang International Circuit, more than 150 owners turned up despite the extremely hot weather. The attendance was more than expected, so much so that the caterer ran out of drinks! But DOCM committee members did well to buy more drinks for the participants.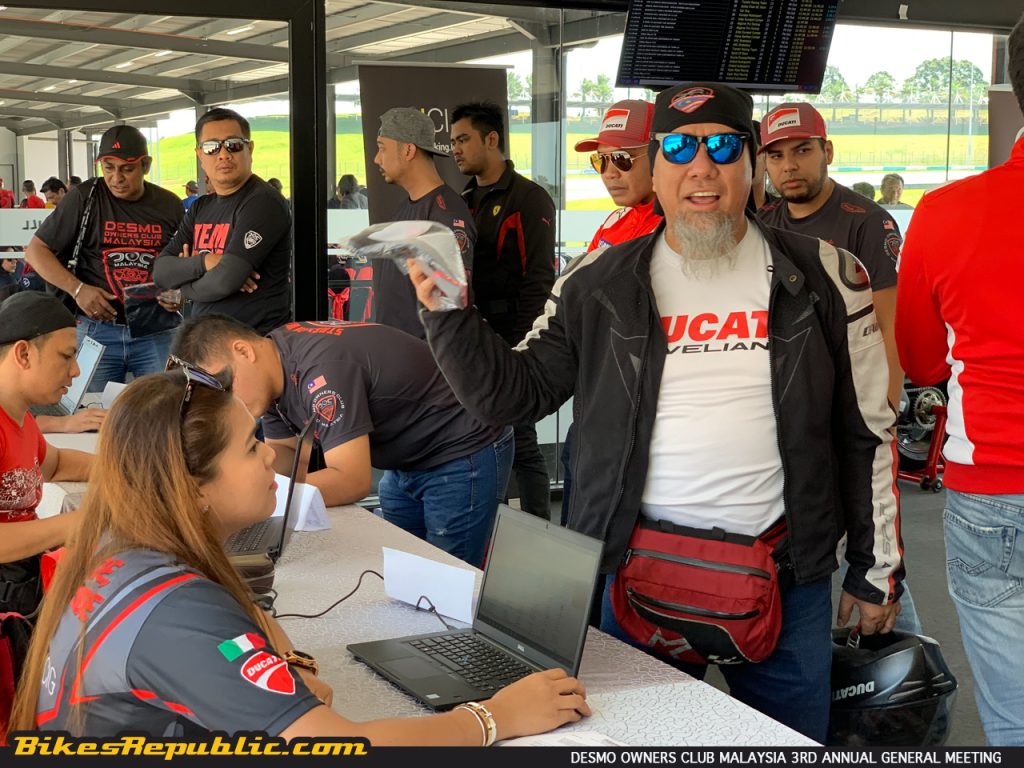 It was a sea of red at the parking lot. There were Hypermotards, Monsters, Panigales, Multistradas, Diavels, Streetfighters, Supersport 900 and iconic models such as the 748 SP, 900 SS and 999 Fila.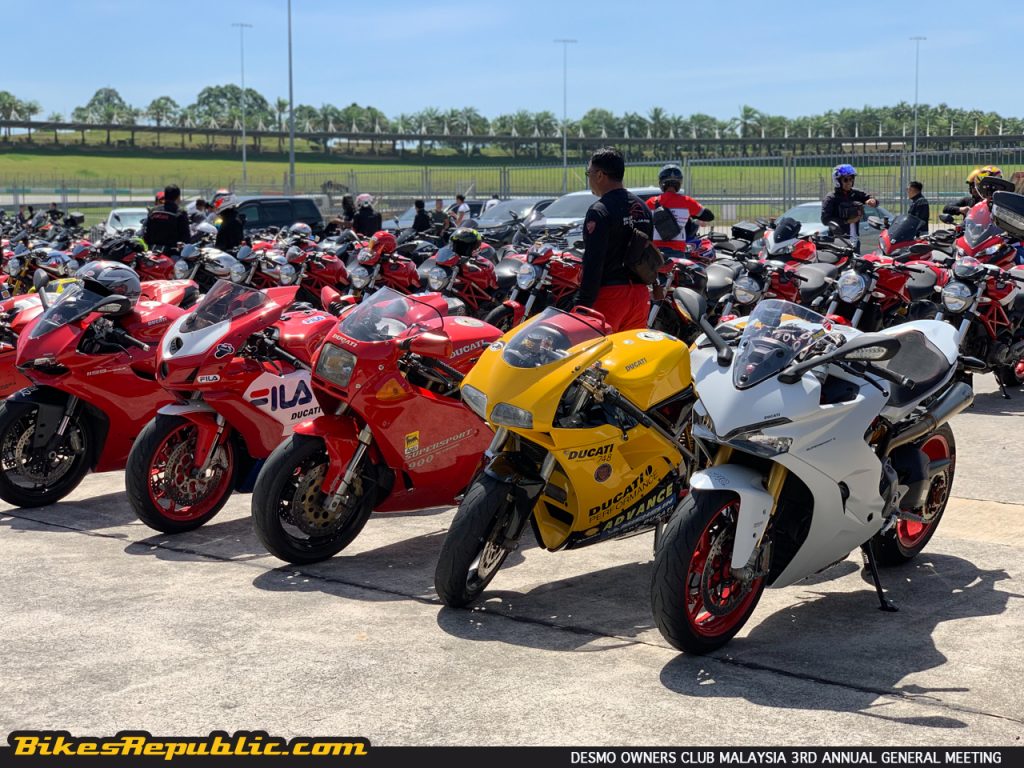 DOCM President Nageb Abdul Majid welcomed and addressed the assembled mass. He started proceedings by highlighting the activities carried out by the club in 2018.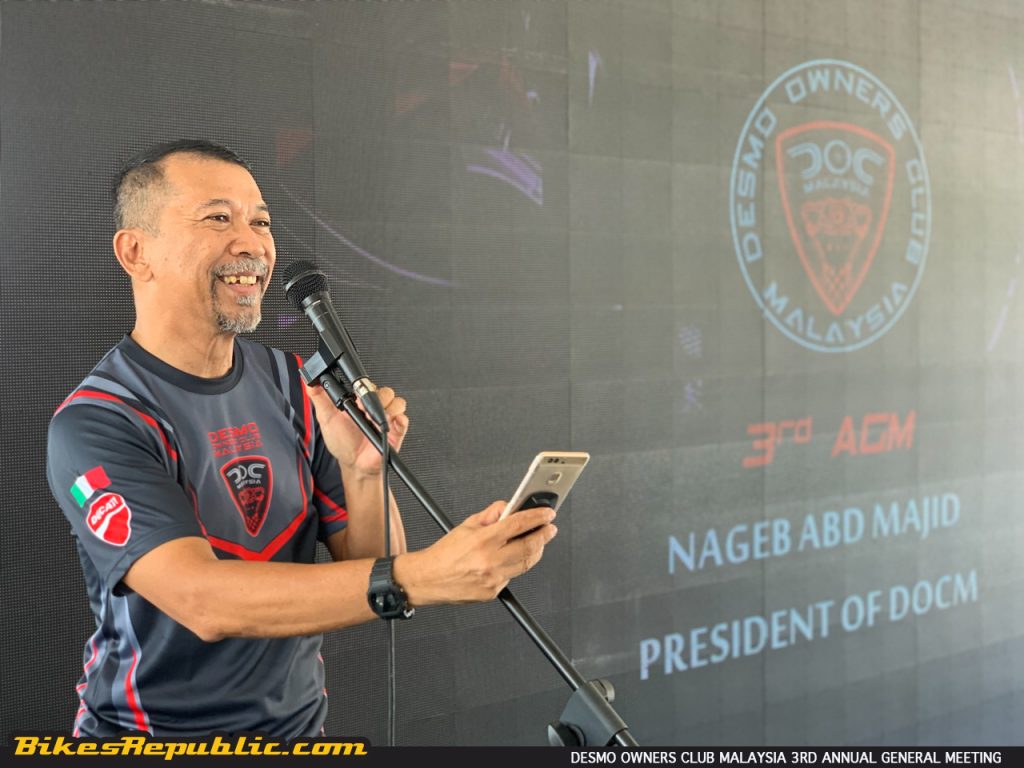 There are 439 registered members and they ride regularly to events and other destinations. Besides those, DOCM had organized a track day for their members. They also set up a Ducati Tribuna during the 2018 Shell Advance Malaysian MotoGP which catered for 800 pax.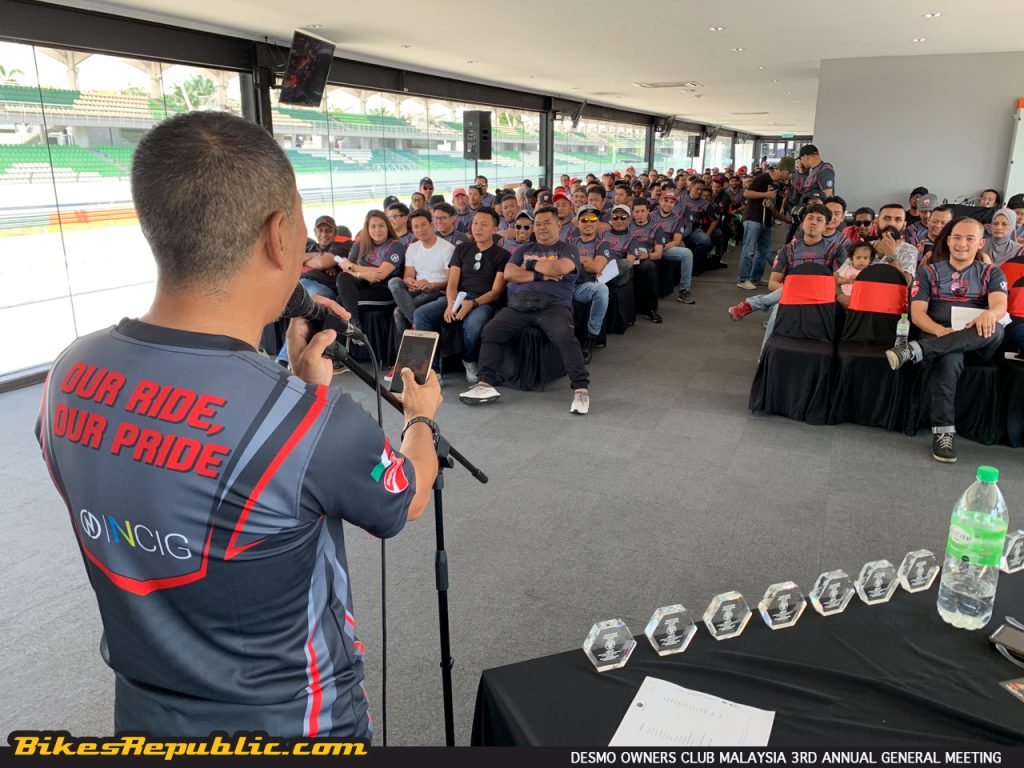 Besides these activities, the club also worked with the TOC Automotive Institute to create a racing class exclusive to Ducati owners. Called the Desmo Cup, the series runs concurrently with the Pirelli Malaysia Superbike Championship. According to Nageb, the Desmo Cup caters for Ducatis as the models do not conform to the SuperSport and Superbike displacement cap.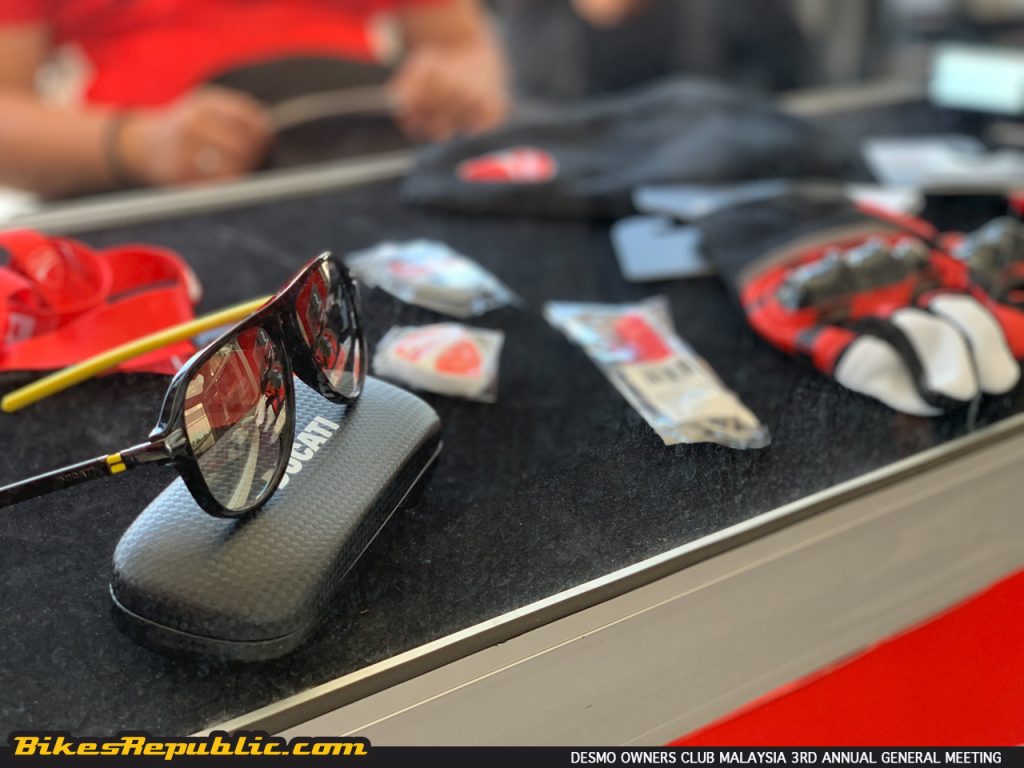 The day continued with the disclosure of club finances, handing out awards and, the nomination and voting for the President and committee members.
PHOTO GALLERY