18 year old from Kajang finished second in the opening round of the Idemitsu Asia Talent Cup
It was good day last Saturday for 18 year old Azroy Anuar who finished in second position for the first round of the Idemitsu Asia Talent Cup 2017 over at Chang International Circuit, Thailand. The season opener at Buriram was held together with WorldSBK which saw 14 year old Deniz Oncu from Turkey taking victories for both races. Check out the highlights of Race 1 in the video below.
The number 7 rider started both races in P7 but fought his way through the crowd after running wide at the beginning of the race but managed to break through the field and left everyone in his dust. He crossed the finish line with a half a second gap between him and Azroy Anuar in Race 1. Azroy finished the race in P2, the same spot he qualified on Friday. Things were not in his favour during Race 2 after he had to stop mid way in Race 2 due to mechanical issues.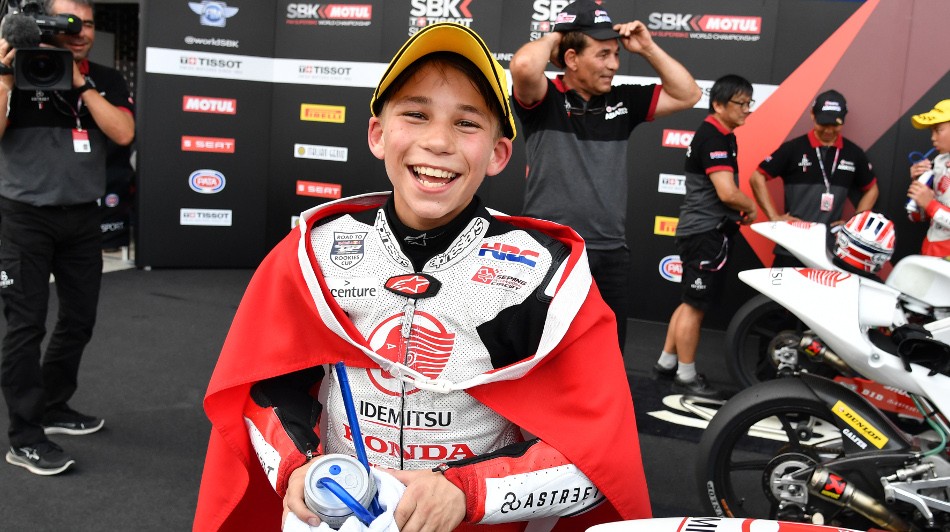 16 year old Ryusei Yamanaka had a wonderful weekend as well, finishing both races with a podium spot. The Japanese rider finished Race 1 in P3 and Race 2 in P2. This puts him in the second overall position with 36 points, making it a 14 point gap between Yamanaka and championship leader, Deniz Oncu who collected a perfect 50 points from both races.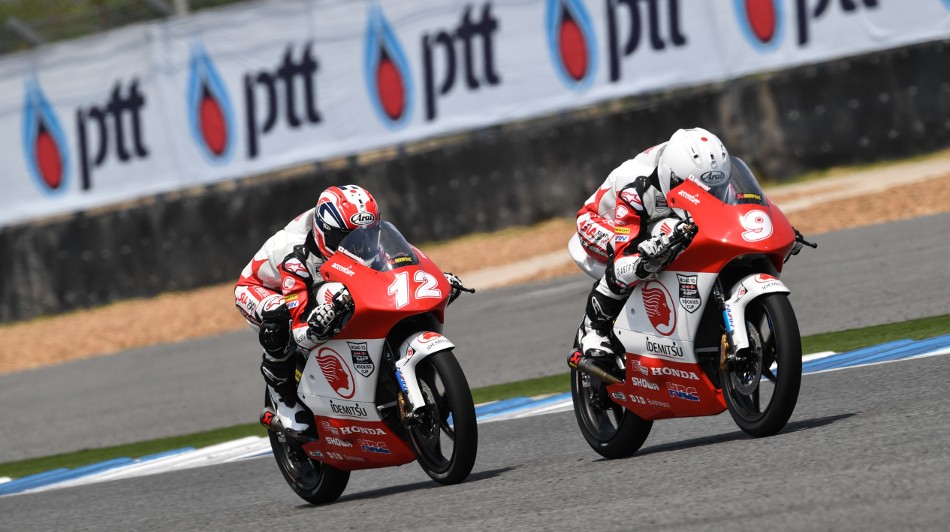 Another Japanese rider who performed well this past weekend was 16 year old Haruki Noguchi. Qualified in fourth position, Noguchi lost a couple of spots in Race 1 where he finished in P6 but going into Race 2 saw the rider taking the final podium spot. Noguchi now has a total of 26 points, almost halfway from Deniz Oncu.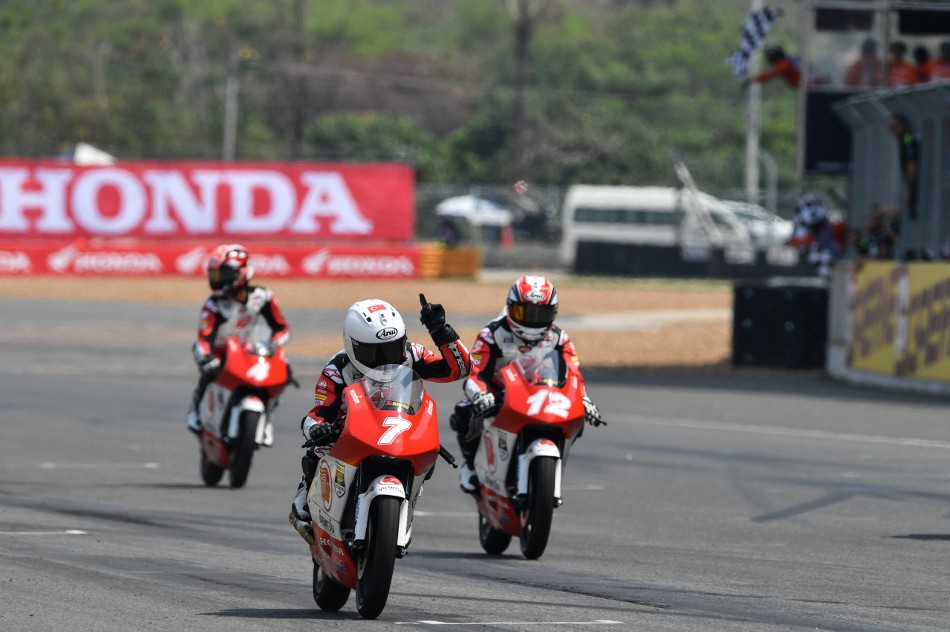 The next round of the Idemitsu Asia Talent Cup will run together with the season opener of MotoGP in two weeks' time over in Qatar. Under the floodlights of the Losail International Circuit, the boys will go at it again to become the next fastest rider of all time.
Stay tuned to Bikes Republic for more Asia Talent Cup updates.
Photo source: Idemitsu Asia Talent Cup