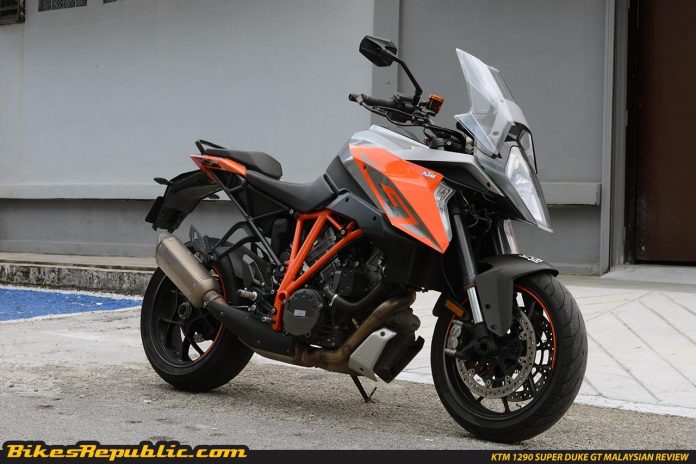 More spy shots of the 2018 KTM 1290 Super Duke GT has made their way online just recently.
The 2018 model seems to carry a lot of updates to the front end especially new headlights, fairings and windscreen.
Expect the 2018 Super Duke GT to be launched in late 2018 to bring it up to date with the rest of the KTM 1290 Super series.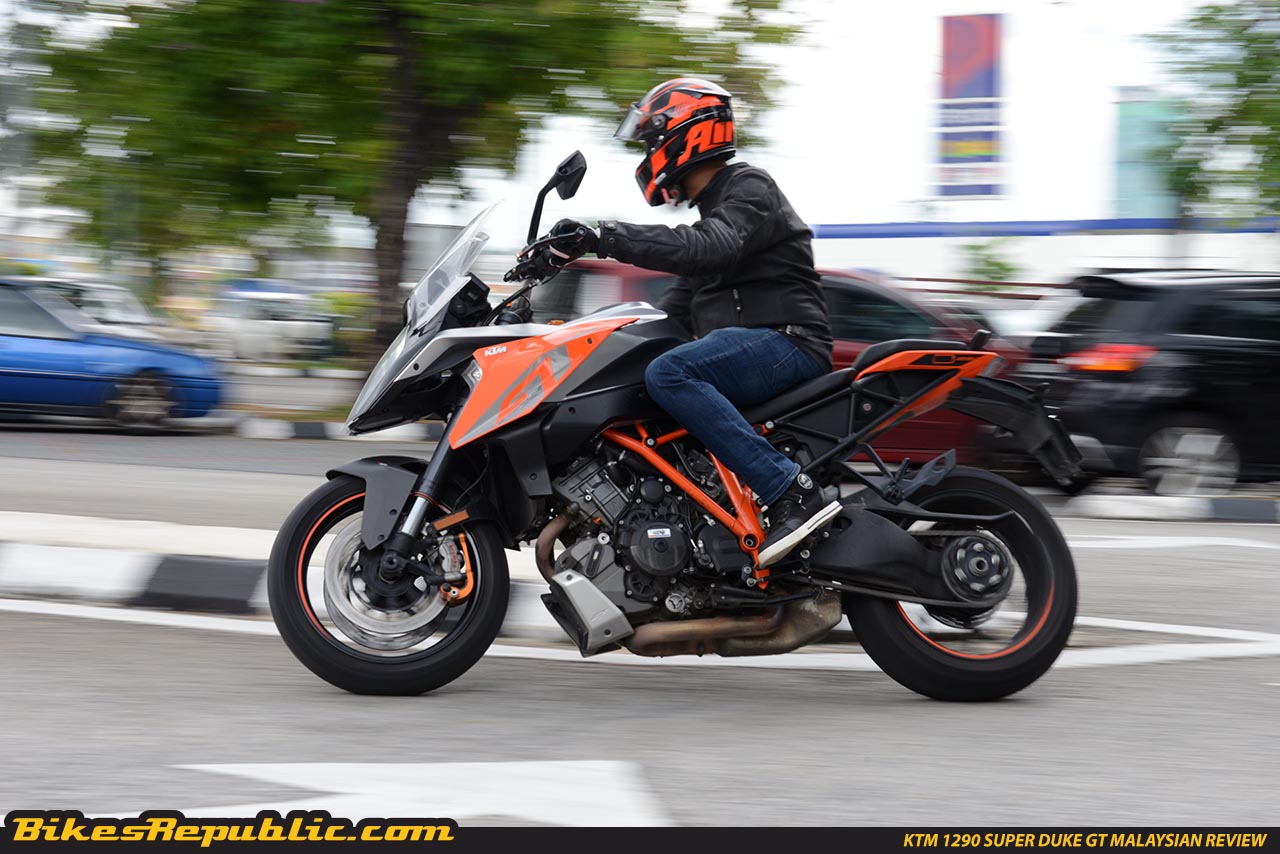 The KTM 1290 Super Duke GT has been in the market for a couple of years now and while the rest of the 1290 family has gone through some very much needed modern updates, the Super Duke GT remains uncertain as of bringing it over into 2018.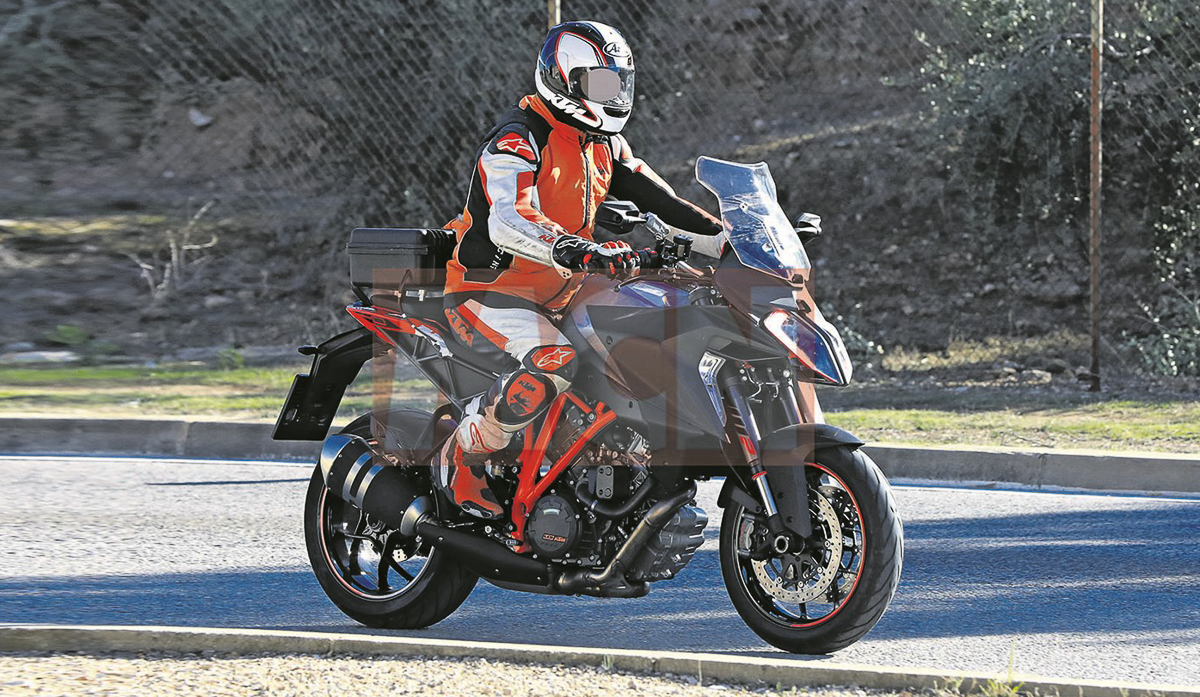 Rumours have been floating around for quite some time and recently, a report produced by MCN revealed a very interesting turn of event. It seems that they have obtained some very interesting spy shots of what we feel is the upcoming 2018 KTM 1290 Super Duke GT.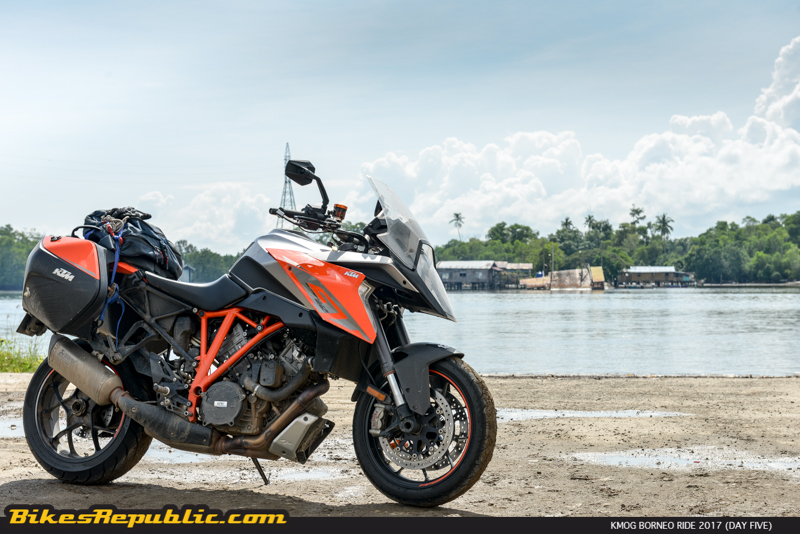 Our very own editor Wahid Ooi took the current KTM 1290 Super Duke GT during the KMOG (KTM Malaysia Owners Group) Borneo Ride 2017 just last month and it is safe to say that the GT is very high on his list of most favourite motorcycles of all time.
To know more about the KMOG Borneo Ride 2017, CLICK HERE.
The reason why this is so is because KTM essentially took their manic 1290 Super Duke R and made it more touring-friendly without messing around with its superbly wonderful 1,301cc V-twin engine. In terms of power, the current Super Duke GT punches out 173hp and 144Nm of maximum torque while pushing a dry weight of only 205kg.
Going back to the spy shots, some updates can be seen on the possible 2018 model in which the front LED headlight unit is the most noticeable. Other changes to the front end we can see are redesigned front fairings which are lower but still pretty aggressive, and new front screen. We're guessing that KTM is planning to make the new 1290 Super Duke GT even more comfortable for long distance travels.
Other worthy resources had suggested that the new GT will come ready with KTM's signature TFT screen for its meter panel similarly found on the rest of the 2017 KTM 1290 Super family members. Looking back at the current Super Duke GT which comes ready with a lot of electronic assistance such as stability control, traction control, and motor slip regulation, the 2018 model is expected to have some electronic upgrades as well.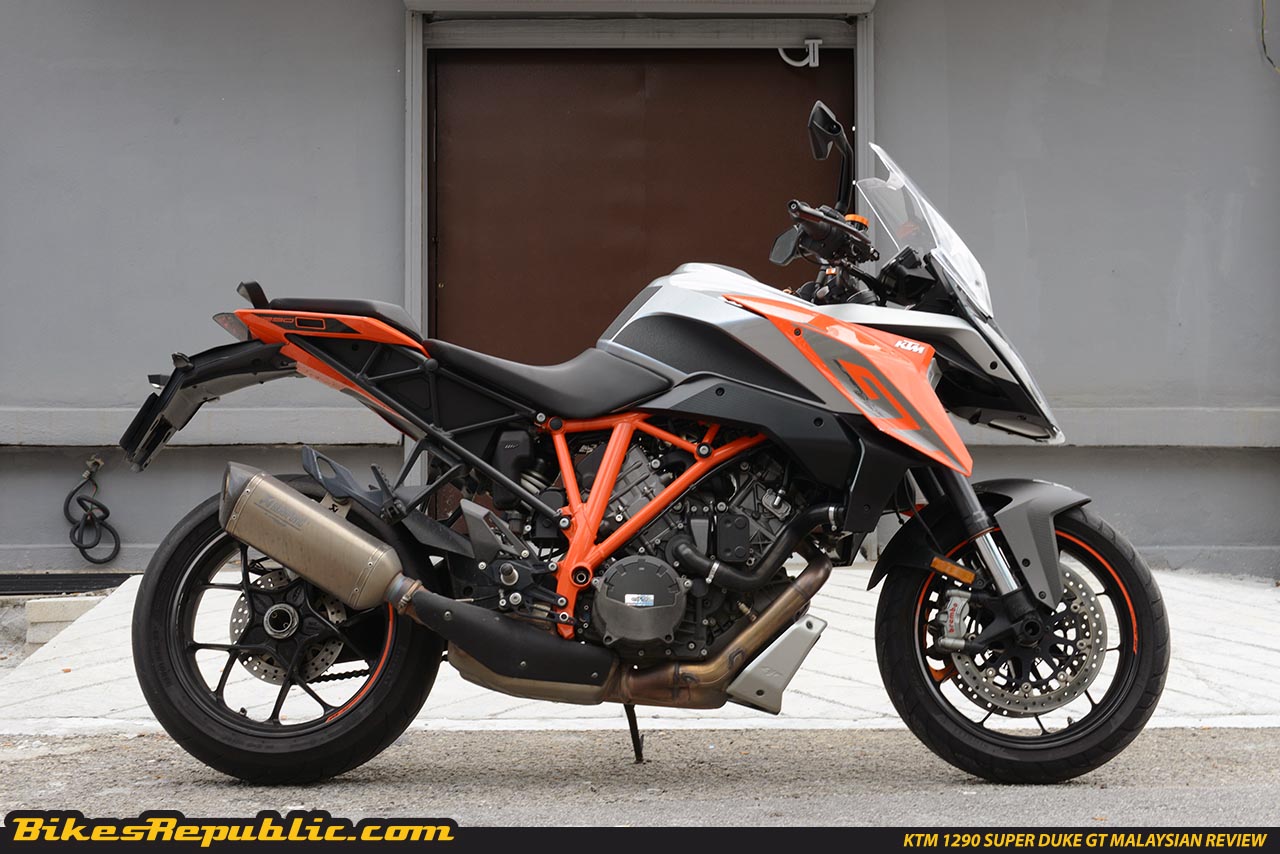 As the current KTM 1290 Super Duke GT is priced at RM125,080 (basic price with GST), we're guessing that the new model will probably land in the same price range or maybe (just maybe) more affordable. Considering that the 2017 KTM 1290 Super Duke R and Super Adventure S are priced at RM118,000 and RM115,000 (basic prices with GST), we're hoping that the 2018 model will surprise everyone in terms of overall package, including the price.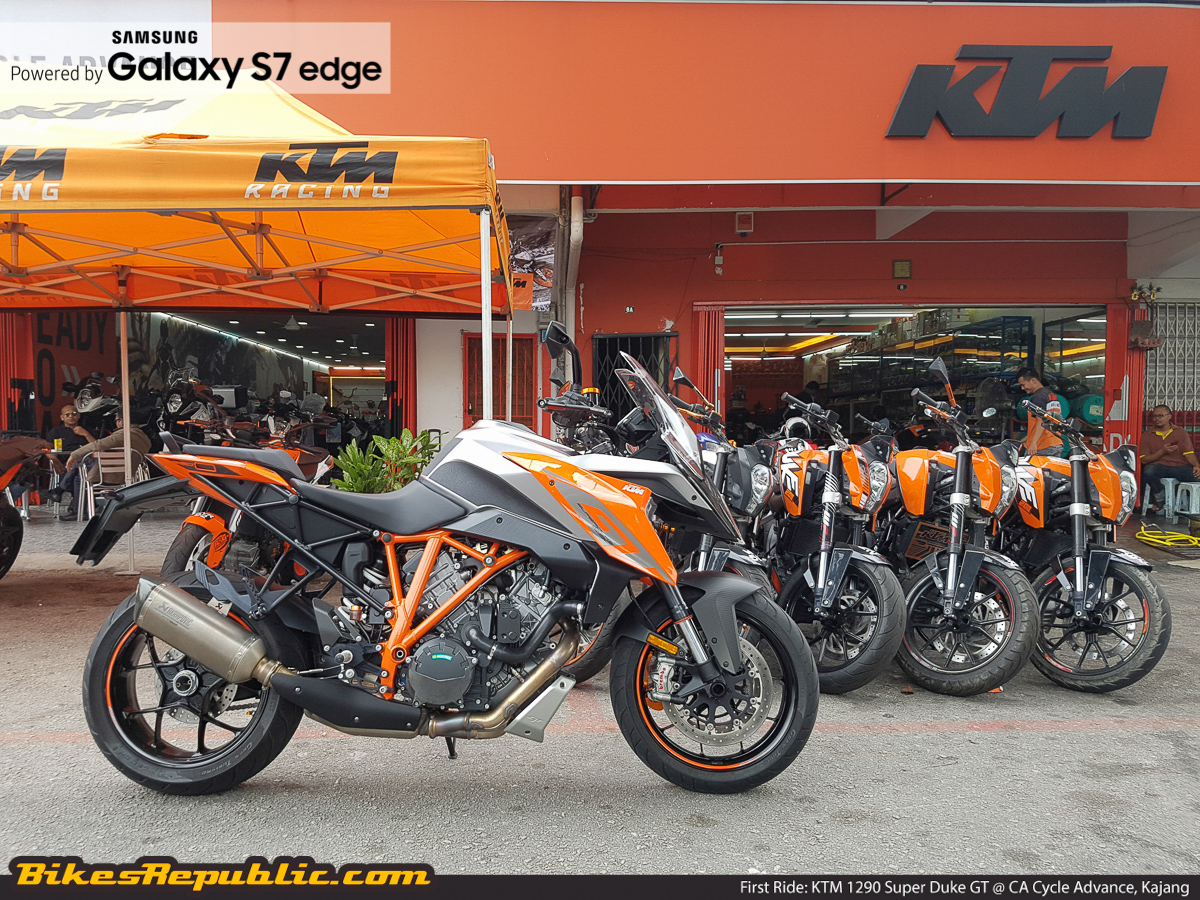 Stay tuned to Bikes Republic for more updates. In the mean time, check out our very own review of the current 1290 Super Duke GT by clicking HERE!