The first round of the inaugural Shell Advance Asia Talent Cup got off to an exciting start at the Losail Circuit in Qatar.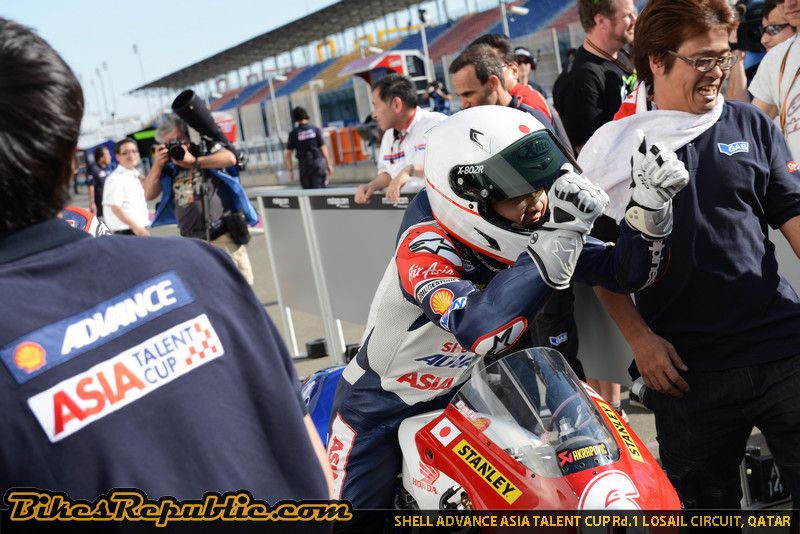 Japanese rider Yuta Date took the victory after a hard fought battle which saw him drop down to fifth place at one point in the race. He was also almost beaten to turn one of the circuit after the green light by the only female rider in the series, Mulkada Sarapuech of Thailand.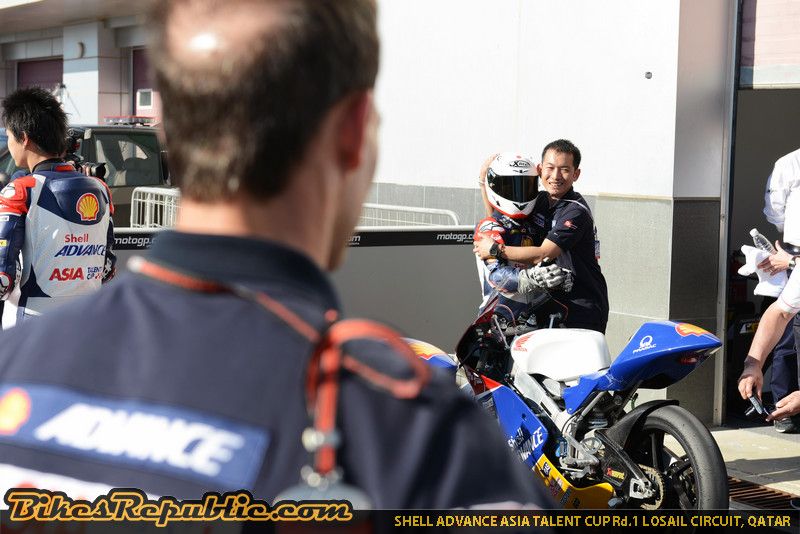 The race developed into two packs of riders, one was clearly quicker than the other with obviously more race experience with the bikes. The other was obviously slower and making the mistakes expected of raw teenagers with talent but little experience.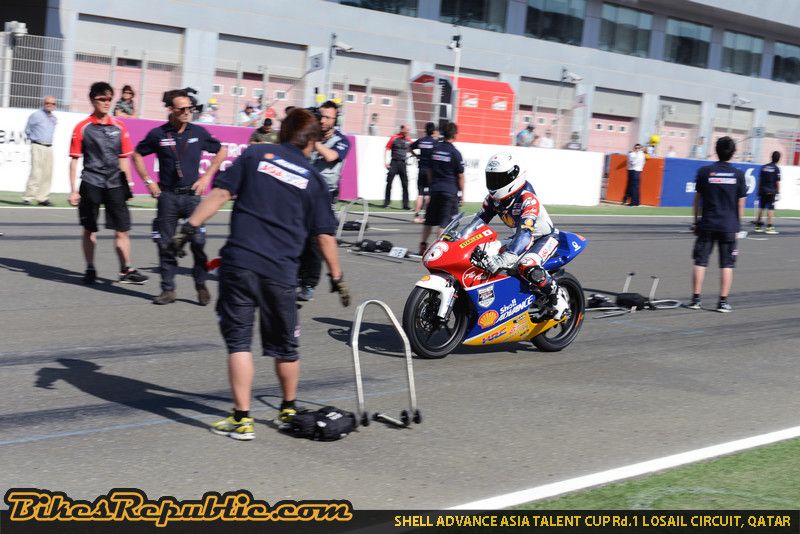 The first time racers faced a challenge in the form of a strong head wind blowing down the front straight. To overcome this, riders must have a good knowledge of using their gear changes, and the one rider who constantly got it right was Date who consistently charged from fourth or fifth place to lead into turn one.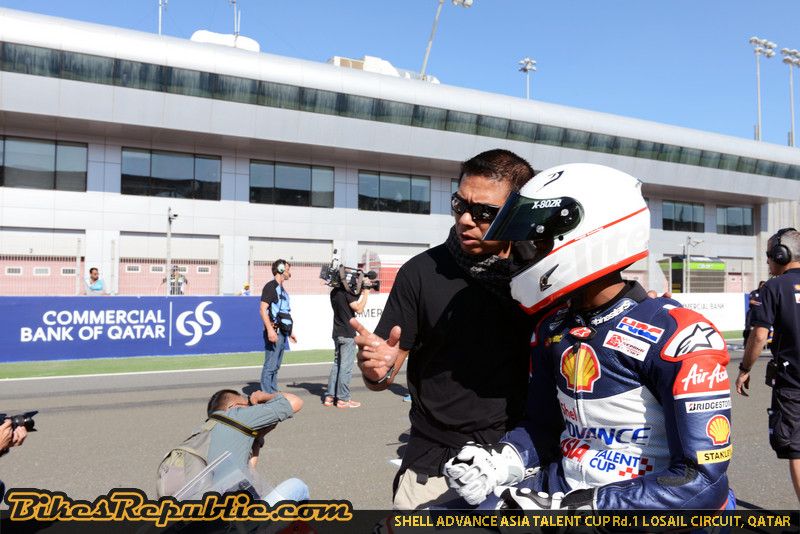 Also vying for a podium spot was two Thai riders Sarapuech and Atiratphuvabat and two Japanese riders Kitami and Kunime. However, hopes were dashed when Malaysian rider Ibrahim Norrodin got crossed up at the end of the straight, crashed and took out Sarapuech who was in third place at that time.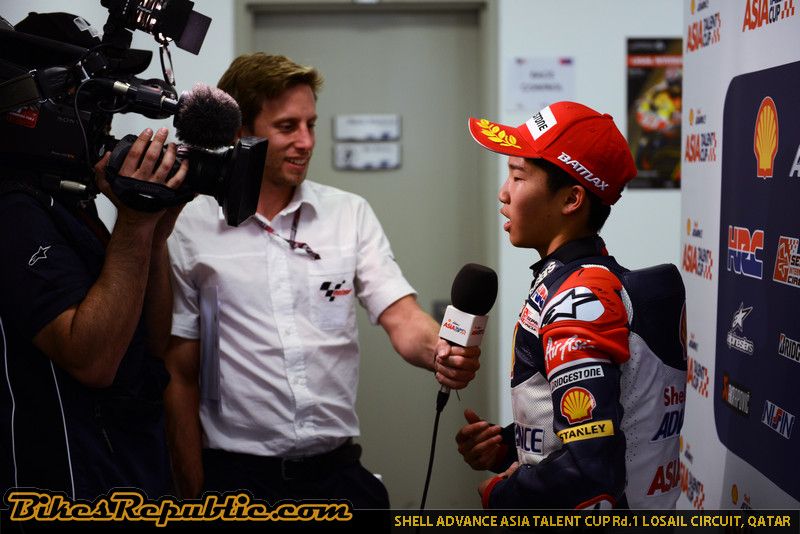 That crash gave Date the room he needed to lead until the finish line, but the action was behind him where Kitami and Altiratphuvapat exchanged place three times in the final lap with the Japanese rider getting to the chequered flag faster. Atiratphuvabat was also stripped of third place when Japanese rider Ayumu Sasaki caught hold of his slipstream and passed him by just 0.05 seconds.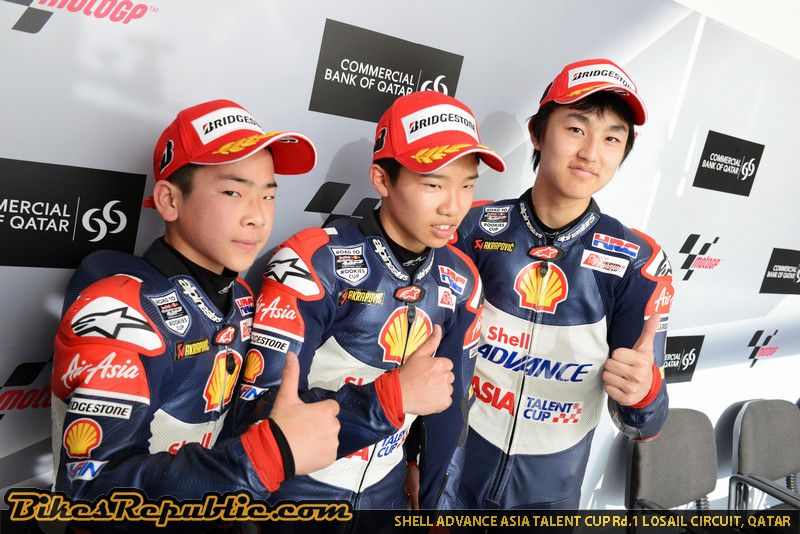 Date takes the championship lead into round two, which takes place at Sentul, Indonesia on the 11th May.