Sena Technologies, Inc., a Bluetooth innovator in the motorcycle and outdoor actives market, will showcase the world's first Intelligent Noise-Control (INC™) helmet at Esposizione Internazionale Ciclo Motociclo e Accessori (EICMA motorcycle show) in Milan, Italy.
EICMA is the largest international motorcycle exhibition held annually in Milan, hosting over one thousand exhibitors. Likewise, Sena has proven innovation throughout the past three years, solidifying its position as the global leader in Motorcycle Bluetooth technology.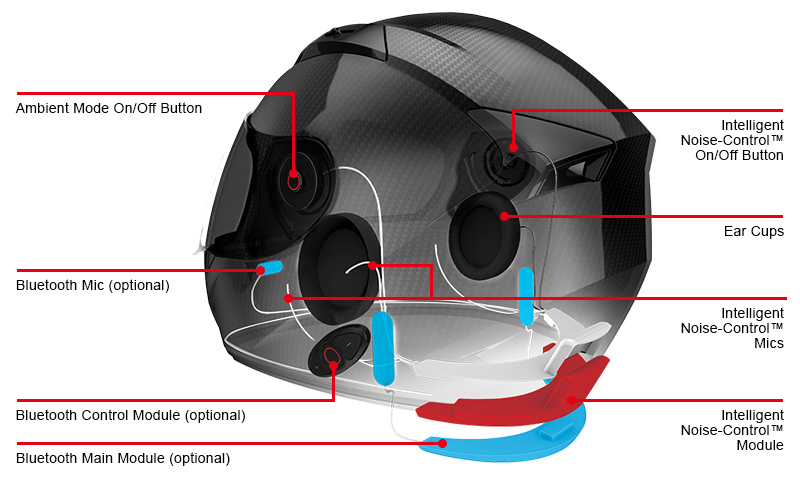 The Sena Helmet is designed for a safer, quieter ride for unprecedented protection and comfort. The ultra light-weight and durable carbon fiber material provides a high quality and comfortable experience, with ground breaking Intelligent Noise Control (INC™) technology to actively control the loud and damaging noises associated with riding. "We are ecstatic to yet again be pushing innovation with the world's first true quiet helmet, with our focus as always on creating the safest and best riding experience possible for our customers.
It only seemed logical that we display this game-changing device at EICMA, a place where the entire motorcycle industry has gathered to see the latest innovations to hit the market," says Sena CEO, Tae Kim.
all of the key features such as optional Bluetooth 4.1 Communication module, ultra light carbon fiber material, Plug & Play (PNP) installation feature for the INC™ and the patented Sena Bluetooth Technology, users can enjoy their ride like never before.
** Additional new products being showcased at EICMA include the 10S, 10R, 10U, Prism Tube and Wristband, and Handlebar Remote Controls.