Harmony Fabulous Sdn Bhd hosts Victory and Indian Motorcycles owners in special Ikan Patin ride to Johore.
Capitalising on the recent three-day weekend, authorised Indian Motorcycles and Victory Motorcycles distributor Harmony Fabulous Sdn Bhd held a special Ikan Patin ride to Johore for a select group of local Victory and Indian Motorcycles owners.
A total of eight bikes made up for the group. Notable participants here included an Indian Scout bagger plus an Indian Chief Classic, along with two Victory Cross Country Tours, a Victory Judge as well as a few other riders on different makes.
This special trip was organised by the distributor as part of its rich array of customer loyalty programs. Harmony Fabulous Sdn Bhd regularly organises group rides as such every one and a half months on average, and invites are extended exclusively to Victory and Indian Motorcycles owners plus fans.
The firm's head Amir Abu Bakar further added, "At Harmony Fabulous Sdn Bhd, we are more than just about selling Indian Motorcycles and Victory bikes. We aim to provide the full lifestyle experience to both owners and fans alike, with this ride down to Johore being a great example of which."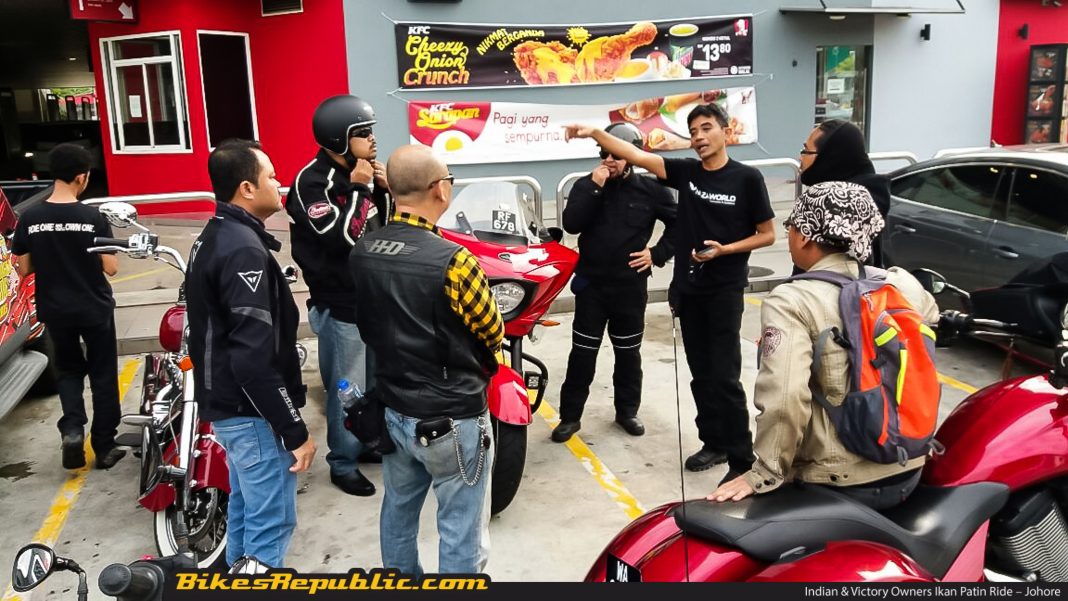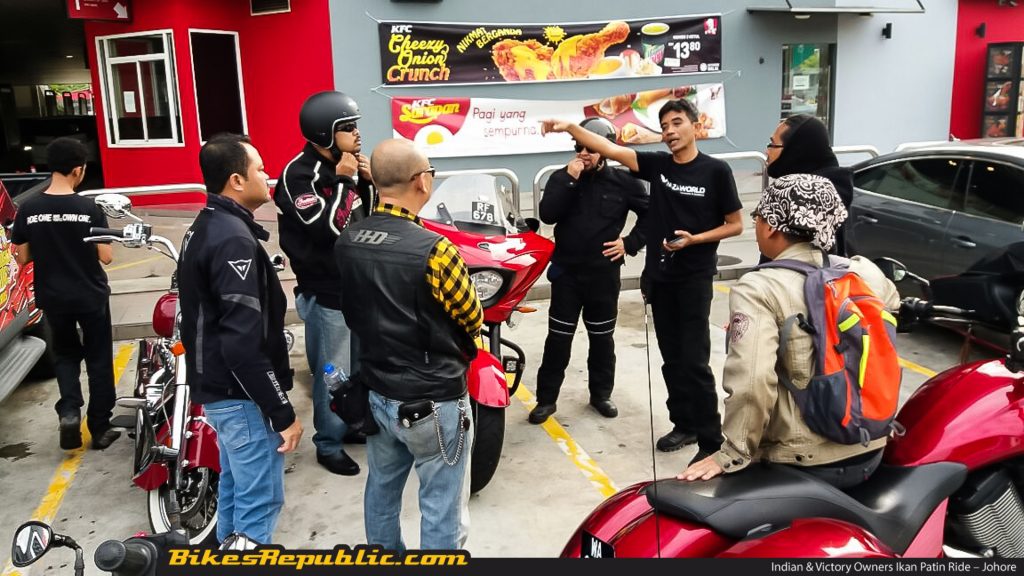 The ride last Saturday began with a quick morning rendezvous, safety briefing and refuelling at its starting point of Petronas Solaris Putra (Southbound) on the KL-Seremban Highway.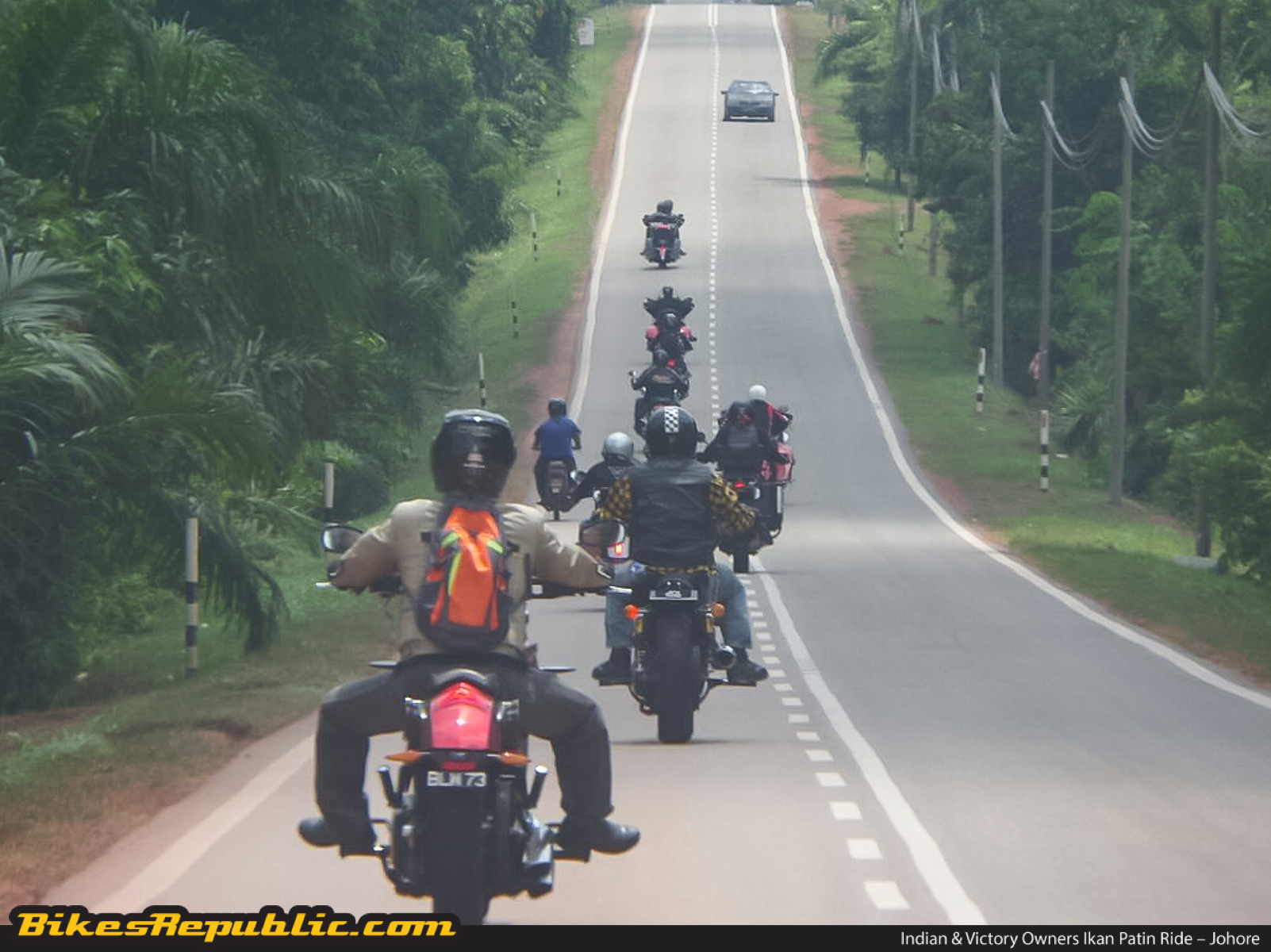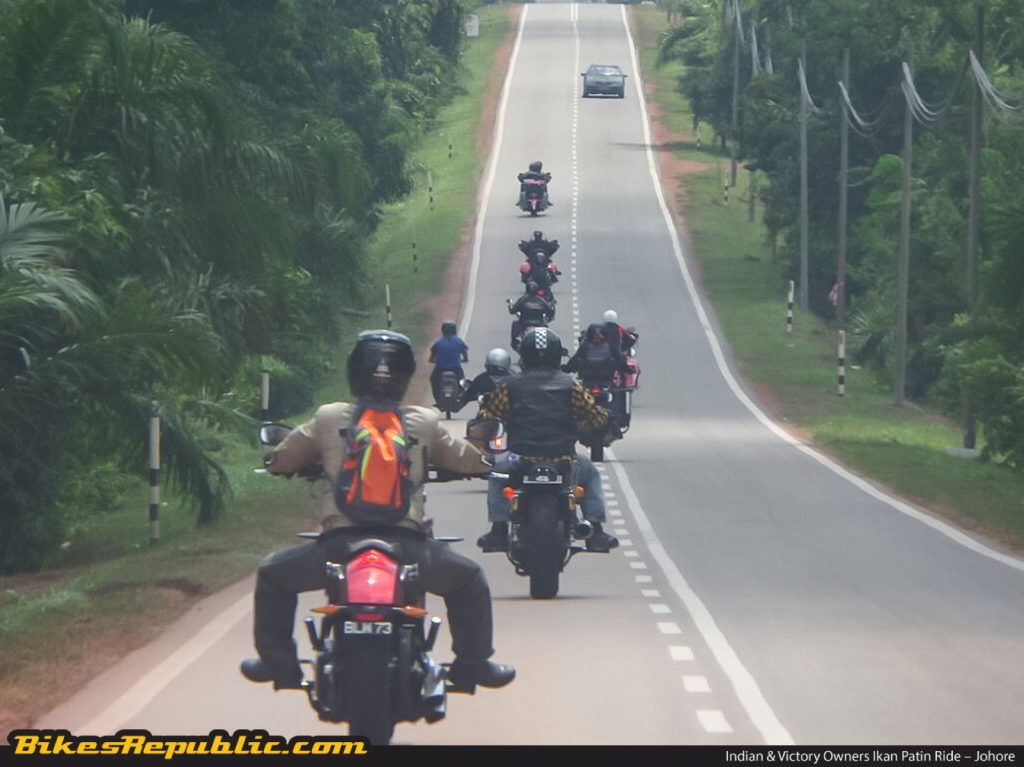 The ride took the small group through a series of back roads that passed through the townships of Senawang, Rembau, Tampin, Selandar and Kampung Durian Chondong. The ride back to KL saw the group traversing through Kampung Durian Chondong, Tampin and Tangkak before heading back on the KL-Seremban highway. Some parts of the ride included brief stints down dirt paths, and this was a sight to behold indeed.
The destination was a remote riverside Ikan Patin outpost located just outside Bukit Kepong called Ikan Patin Stim Nordan. Suffice to say, the 200km or so ride through the twisty yet picturesque back roads was worth the effort for this savoured delicacy.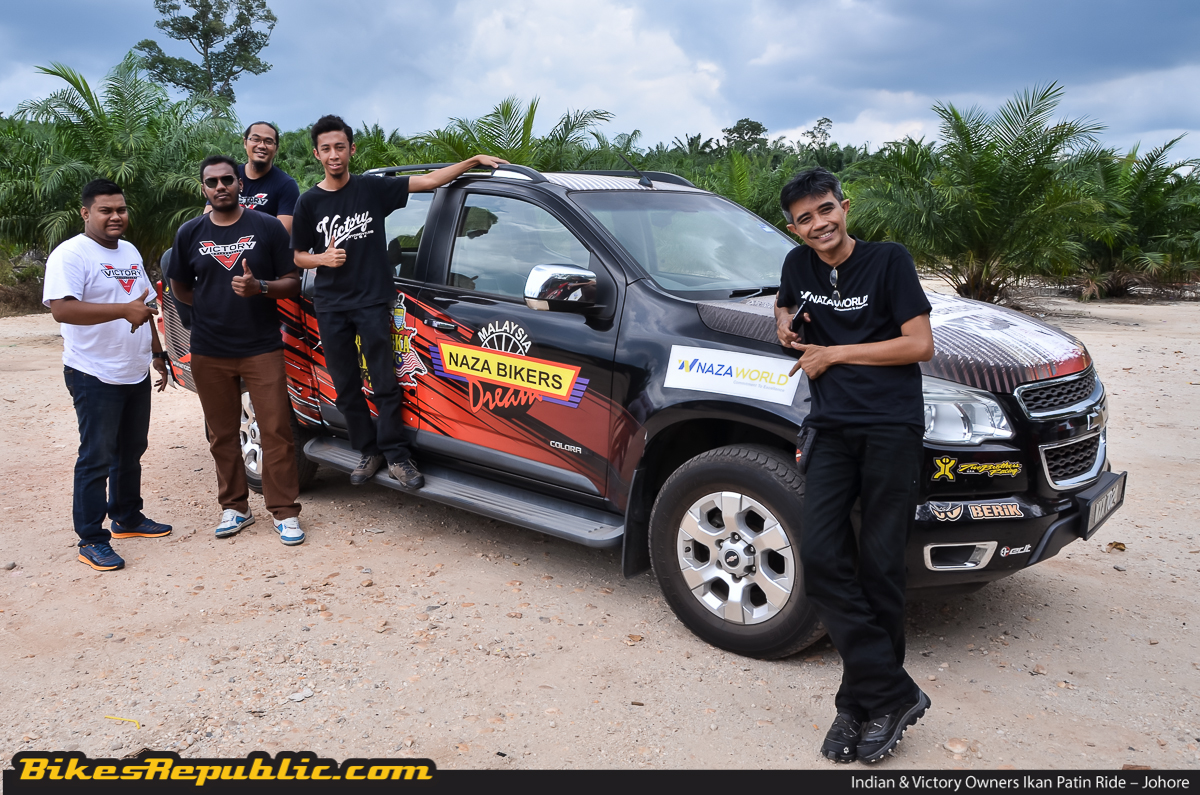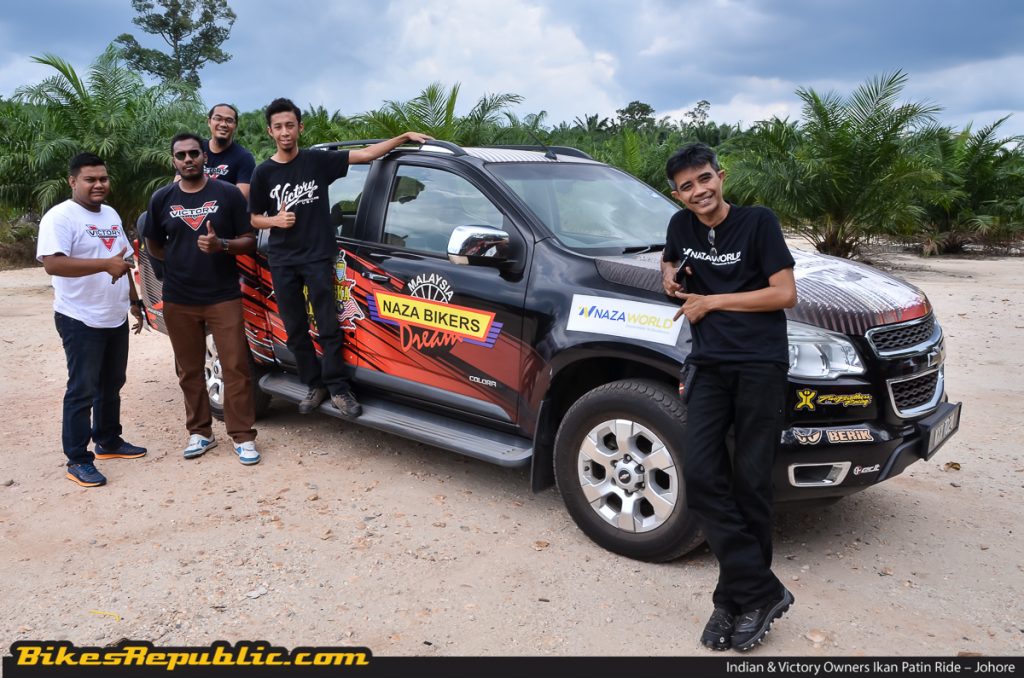 As this was a ride organised by distributors Harmony Fabulous Sdn Bhd, the firm also provided a support truck and technicians that tagged along for the ride as well, giving the participating Indian Motorcycles and Victory owners great peace of mind.
Though small, the group made up for its small numbers in terms of sheer physical size and engine capacities – typical and signature traits of both alternative 'American Iron' brands owned by parent company Polaris Industries.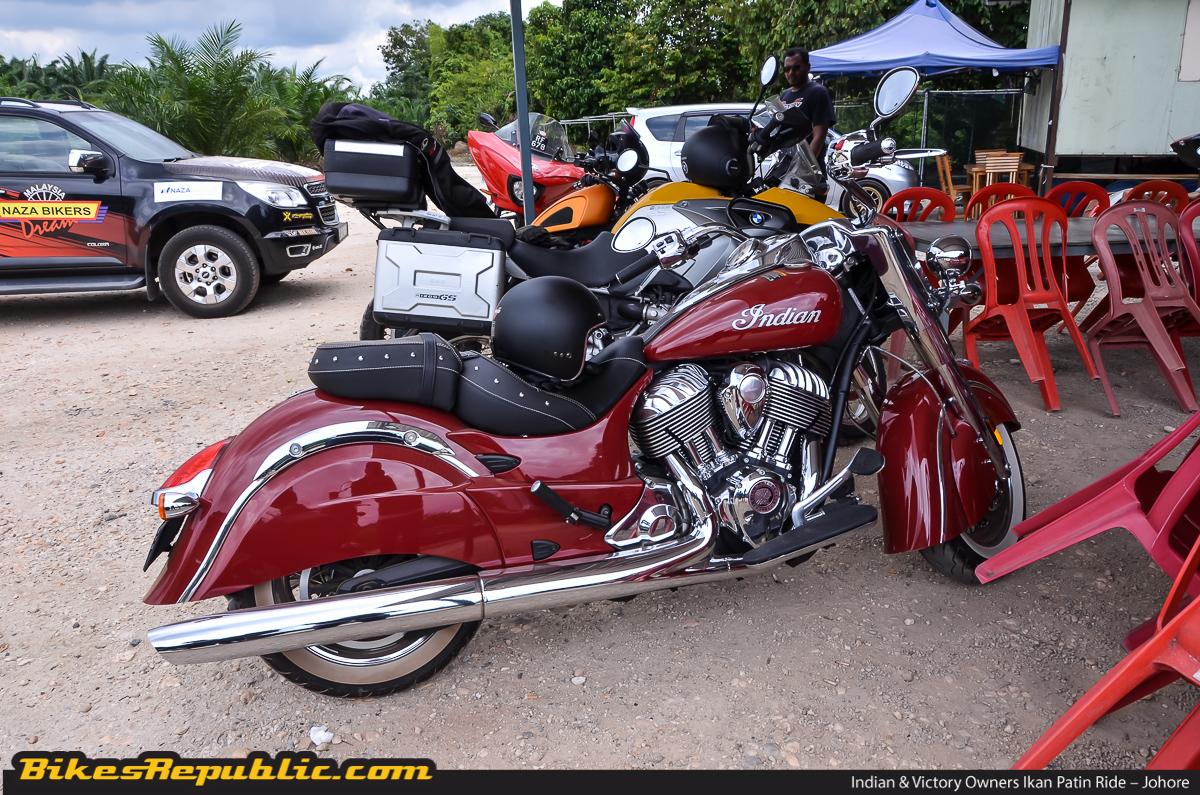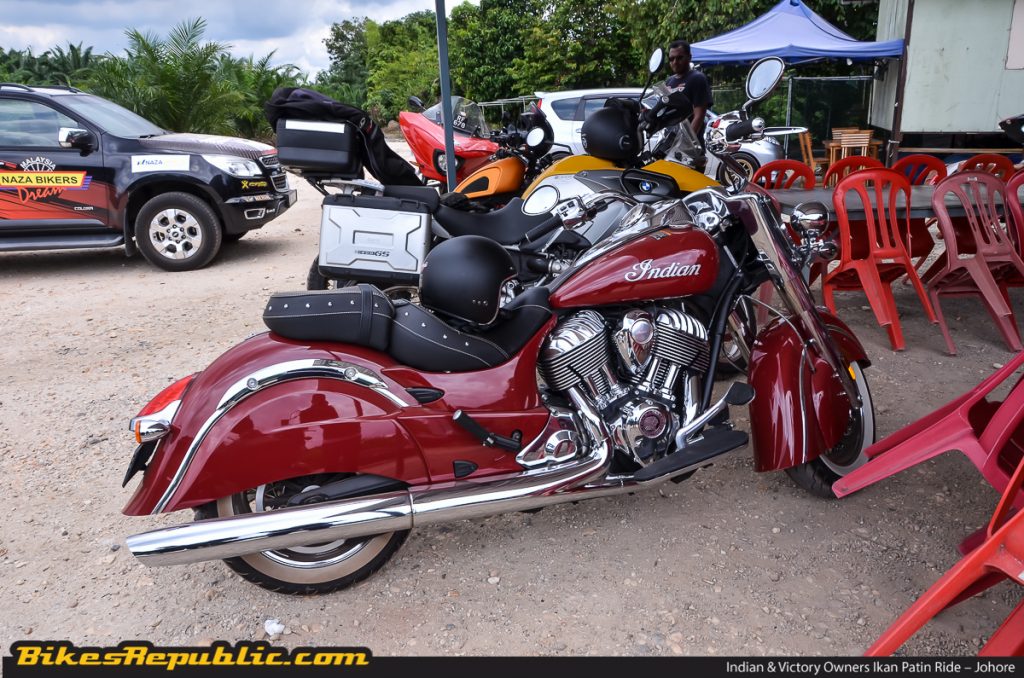 Notably, group's participants, largely comprised high nett worth professionals ages 35 and up, were a pleasant bunch to ride with too. Notable personalities here included a local brain surgeon who rode his prized Indian Chief Classic.
Harmony Fabulous Sdn Bhd will organise another group ride for Victory and Indian Motorcycles owners later this year circa mid-November. We will more information on this once the firm finalises its plans.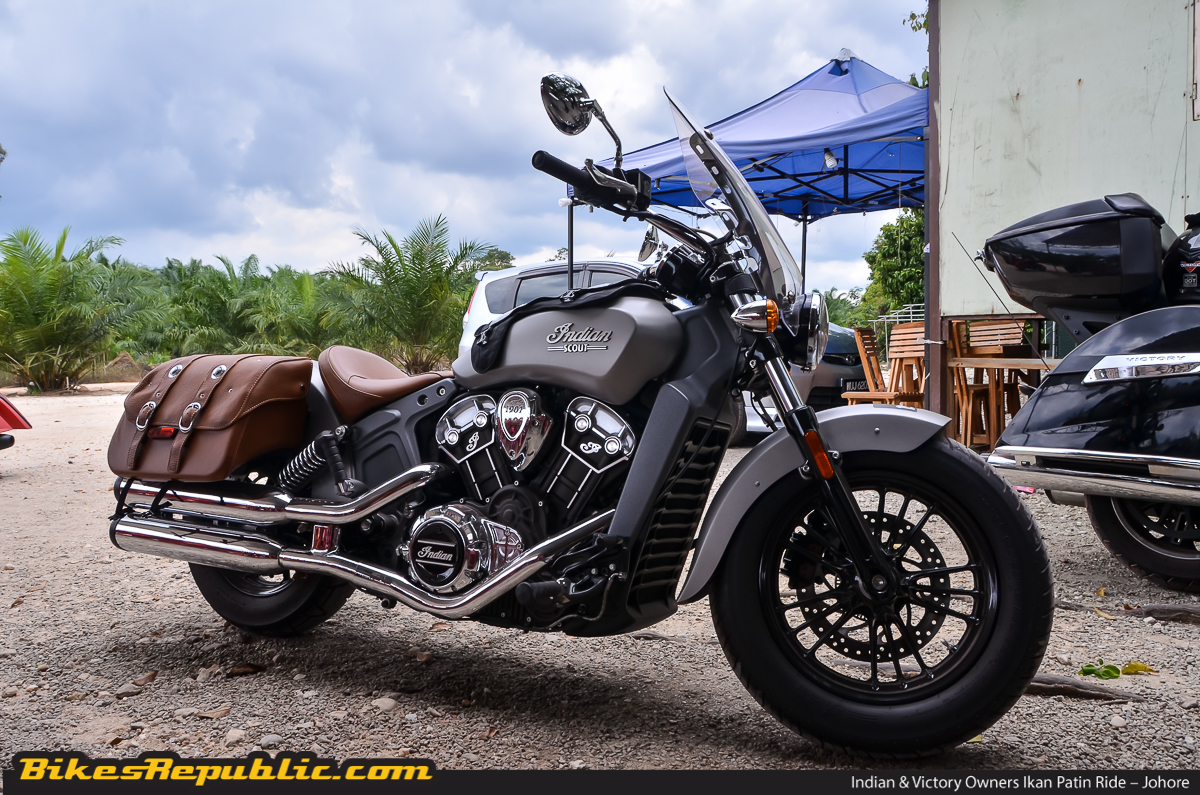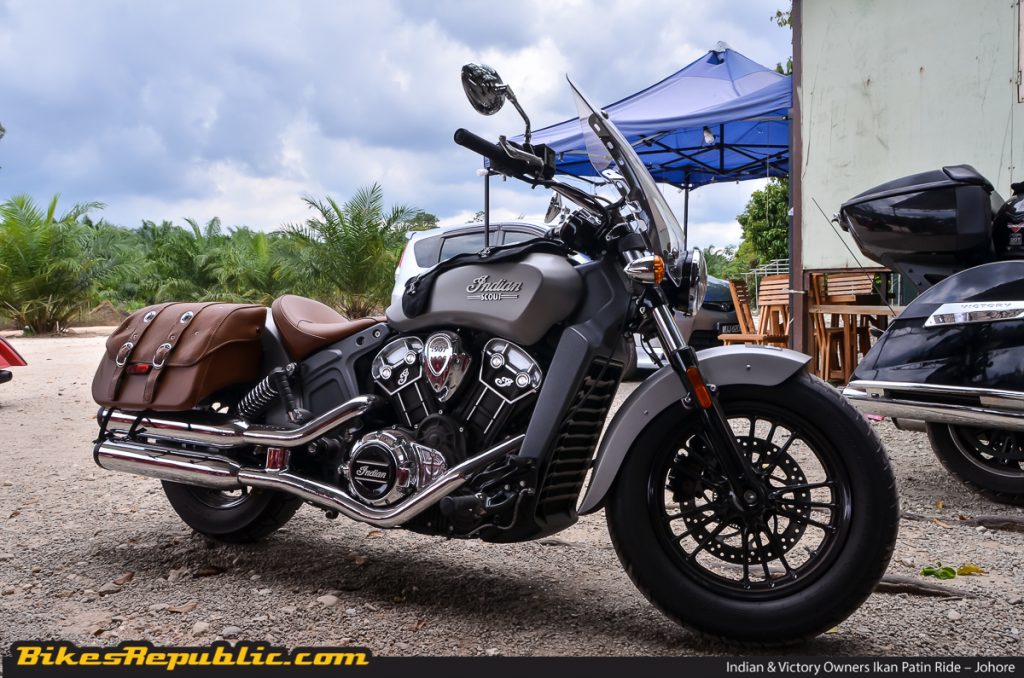 You can find out more about Indian Motorcycles and Victory Motorcycles models that are on currently sale by visiting Harmony Fabulous Sdn Bhd's dedicated foyer that's located within the vast Naza World Auto Mall, Petaling Jaya.
Indian Motorcycles & Victory Owners Ikan Patin Ride – Johore