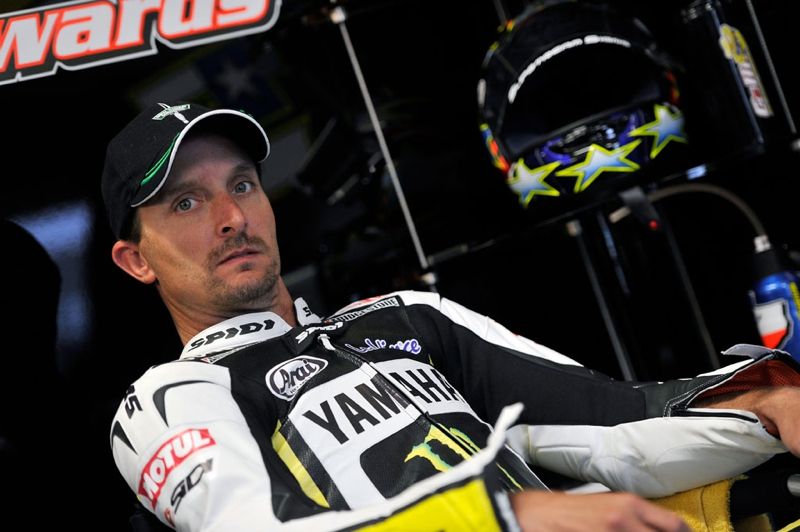 American MotoGP rider Colin Edwards announced today that he would retire from competitive riding at the end of the 2014 MotoGP season.
The 40-year-old American rider made the announcement during a press conference leading up to this weekend's Grand Prix of the Americas in his home state of Texas. Colin stated that the decision came after encountering difficulties adapting his riding style during pre-season. He also added: "I want to spend more time with my wife and my children and of course I want to say thanks to Yamaha and everyone who has helped me in my career."
Known by fans as the "Texas Tornado", Colin currently rides for the NGM Forward Racing Team. In his 22-year-long career, Colin spent eight of those competing actively in SBK from 1995 until 2002, winning two championship titles in the process – one in 2000 and another in 2002, both for Honda.
Colin is regarded as one of SBK's best riders in its sporting history, holding the record for most points scored in a season with 552 points in 2002. With 31 wins and 75 podiums in the bag from SBK, Colin made the switch to MotoGP in 2003 where he joined the troubled Aprilia MotoGP team. Colin then moved to the Gresini Honda team in 2004, then to Yamaha-YMR from 2005 until 2007, and then to Yamaha Tech 3 from 2008 until 2011. Colin has been with the Forward Racing outfit since 2012.
While a MotoGP race win has eluded him so far, Colin did land 12 podium finishes, his most recent one came in 2011 when he finished third in the British Motorcycle GP.
Source: Visordown
Main Image: Motorcycle.com