Harley-Davidson has launched their biggest Softail line-up yet with EIGHT new models for 2018.
The new 2018 Softail series includes the Fat Bob, Fat Boy, Street Bob, Low Rider, Softail Slim, Deluxe, Breakout and lastly, the Heritage Classic.
All new 2018 Softail models come with new frame, suspension and powertrain for improved riding experience and power delivery that combines H-D's iconic look with modern technology.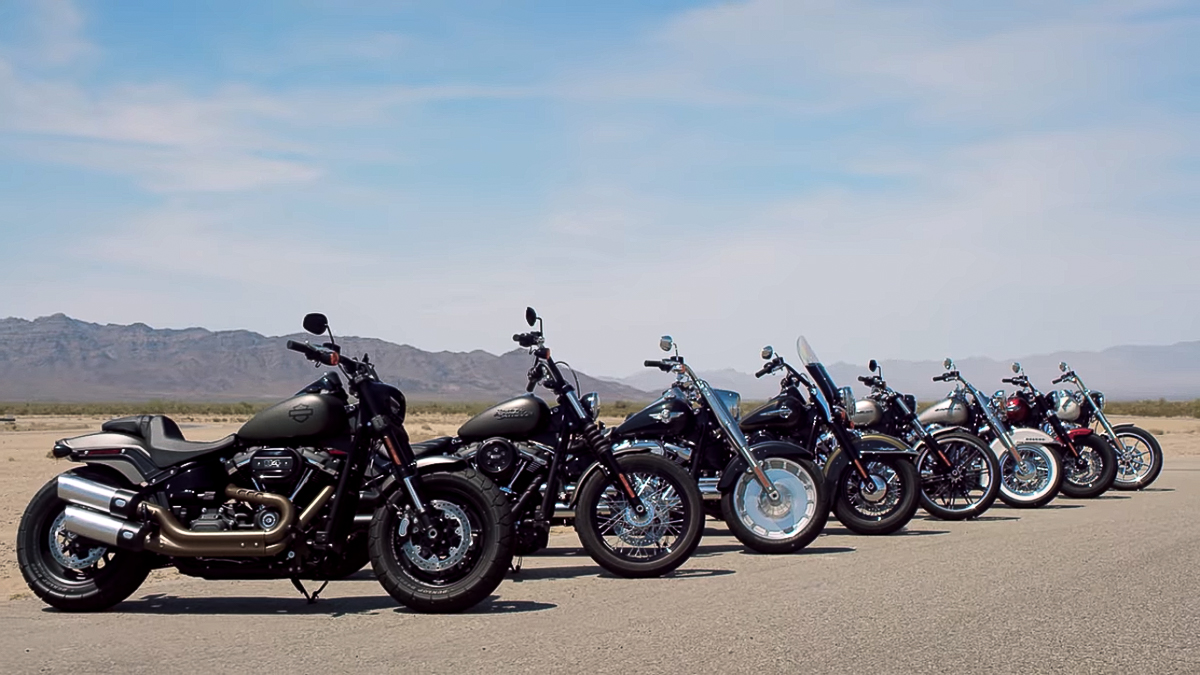 Harley-Davidson has launched their biggest 2018 line up yet embedded with the most cutting edge technology. 115 years of experience and R&D has resulted in not one, not two, not even five but EIGHT brand new 2018 Softail models.
The all-new 2018 Softail series includes the Fat Bob, Fat Boy, Street Bob, Low Rider, Softail Slim, Deluxe, Breakout and lastly, the Heritage Classic. All these new models share the same brand-spanking new frame and suspension package plus redesigned Milwaukee-Eight powertrain.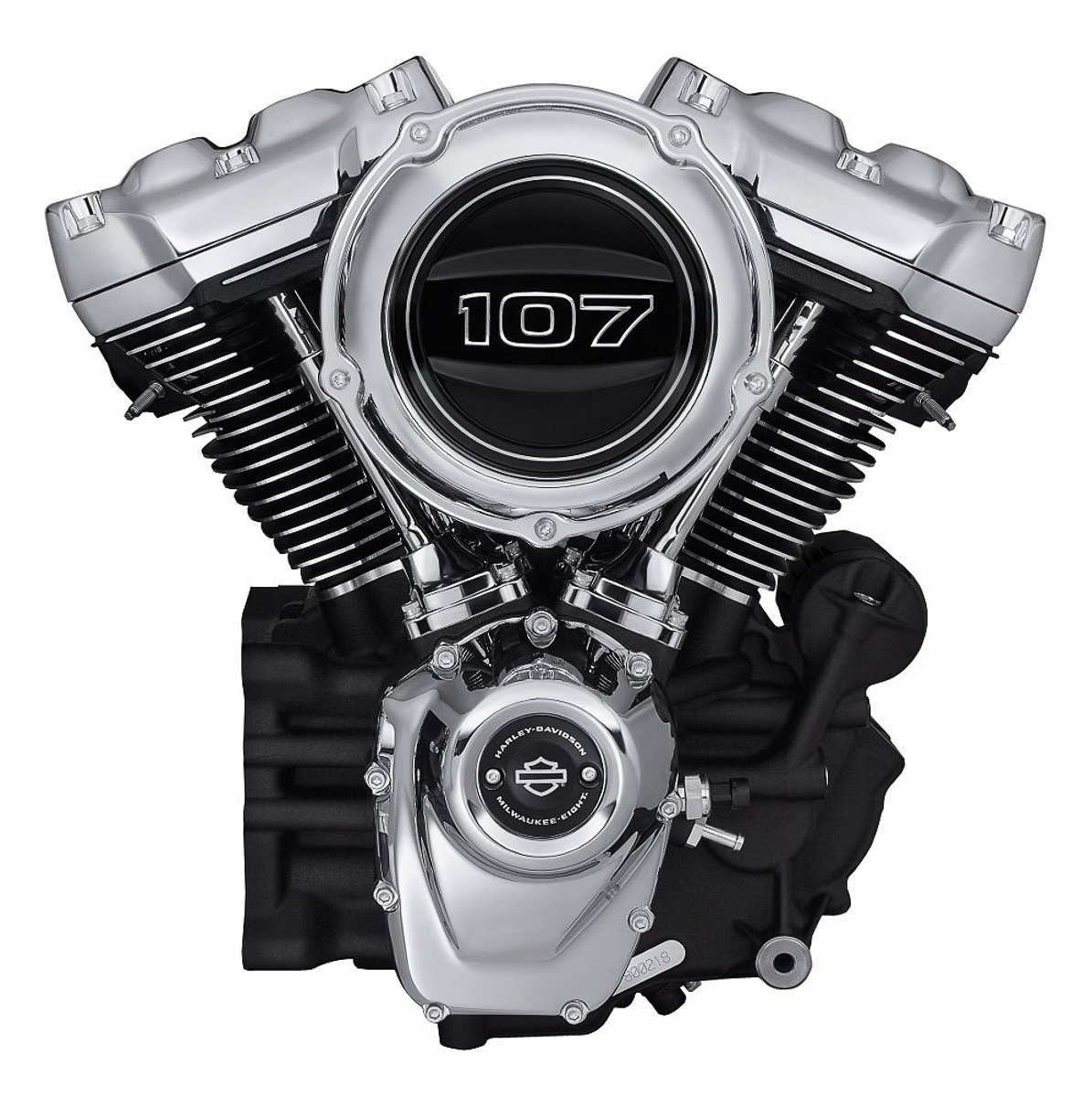 Those who were in love with the discontinued Dyna series due to its superb riding performance will be blown away with the new 2018 models launched. Based on facts and specs we've read, these new H-D bikes will be able to tackle corners better than ever before.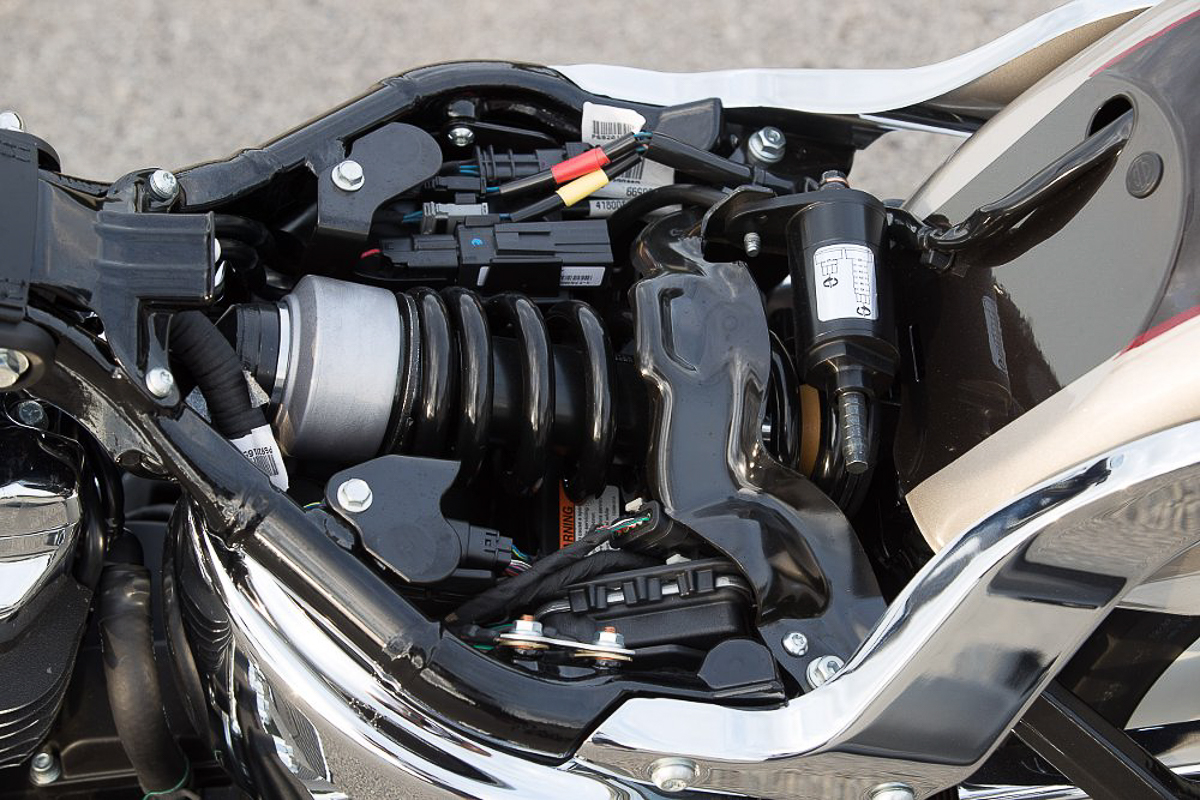 According to H-D Product Manager, Paul James, these new cruisers have been rebuilt from the ground up by taking the riding experience to a whole new level. The heritage and iconic aspects of H-D have been injected with next-generation technologies thus improving every single aspect of the H-D cruisers.
The chassis of the 2018 Softail models has gone through an evolution of its own. Designed to carry both the Milwaukee-Eight 107 (1,746cc) and 114 cubic-inch (1,868cc) V-Twin engines, all the power and torque output has been further stabilised with a brand new underseat monoshock design.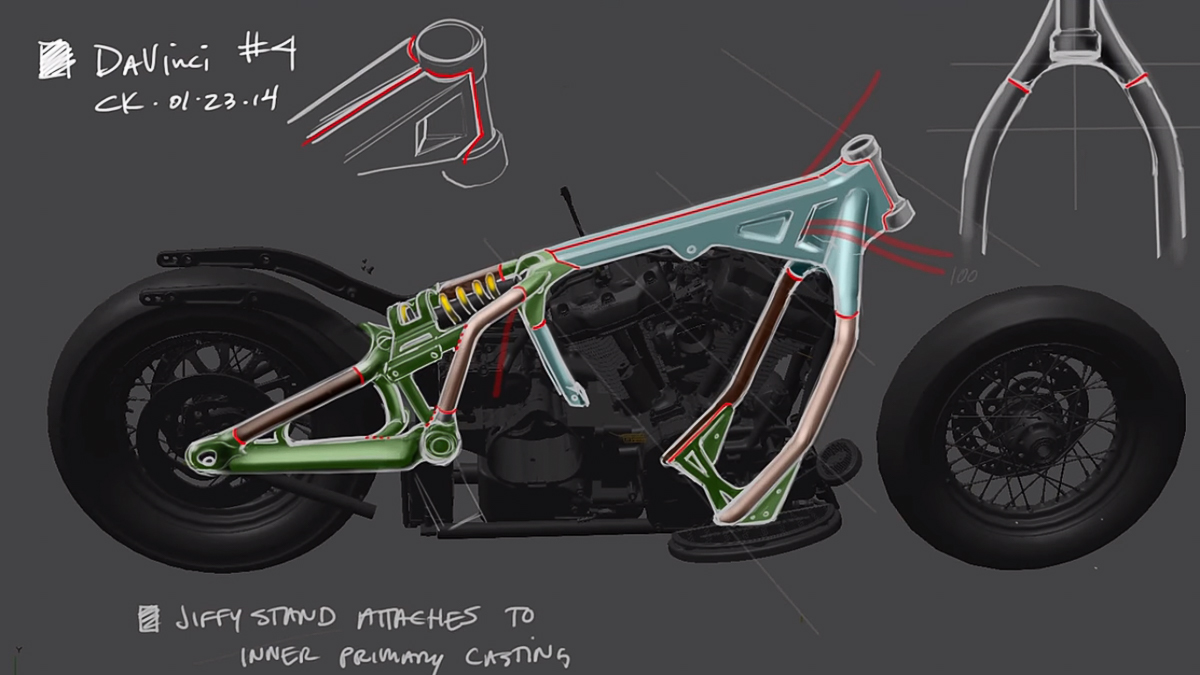 This means that all the new 2018 models offer great controllability without messing with any of the iconic facade of the H-D Softail series. A bit of warning to those who say that Harleys can't handle corners; this new frame will allow greater lean angles, turn responses, faster acceleration and corner exit speed and easier roll-off.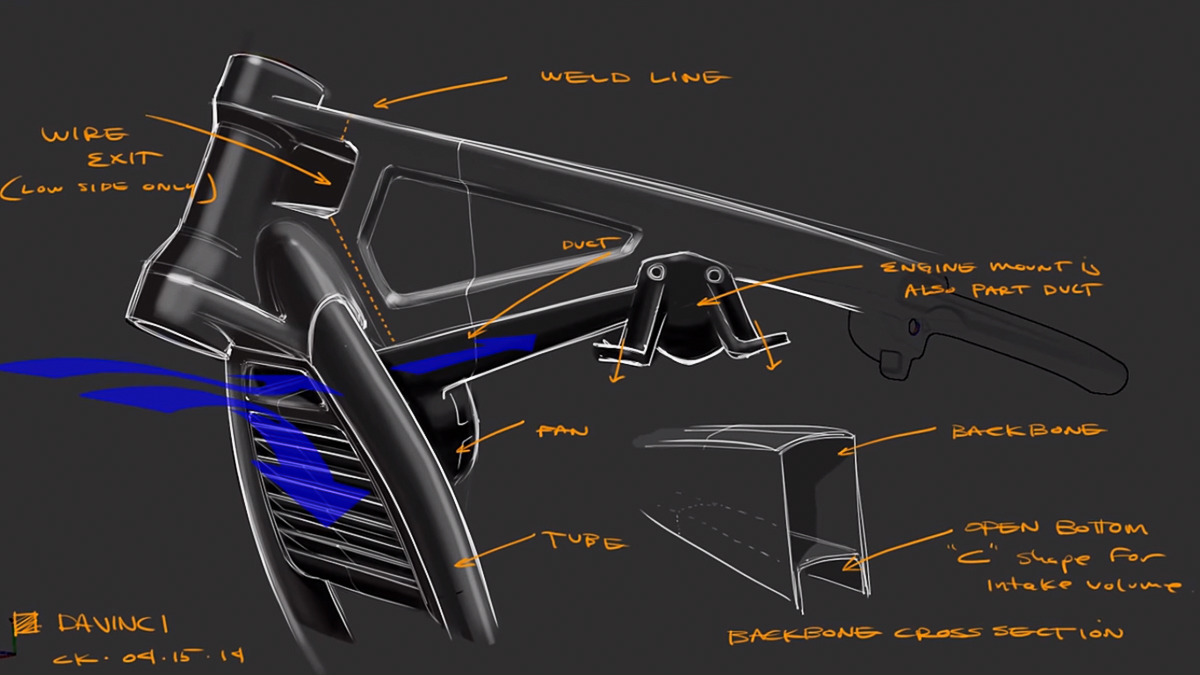 How did H-D managed to pull this facts that are usually reserved when explaining sports bikes? Well, the new frame is now 65% stiffer than the previous generation Softail with a 50% reduction in components and 22% weld reduction. This also means that the bikes are now significantly lighter compared to the 2017 models, some with over 15kg difference!
The 2018 Softail series also uses Showa's latest dual-bending-valve front fork for optimum performance. Thanks to the Showas, these new H-D bikes now have improved ride quality, braking, traction control and everything else in between.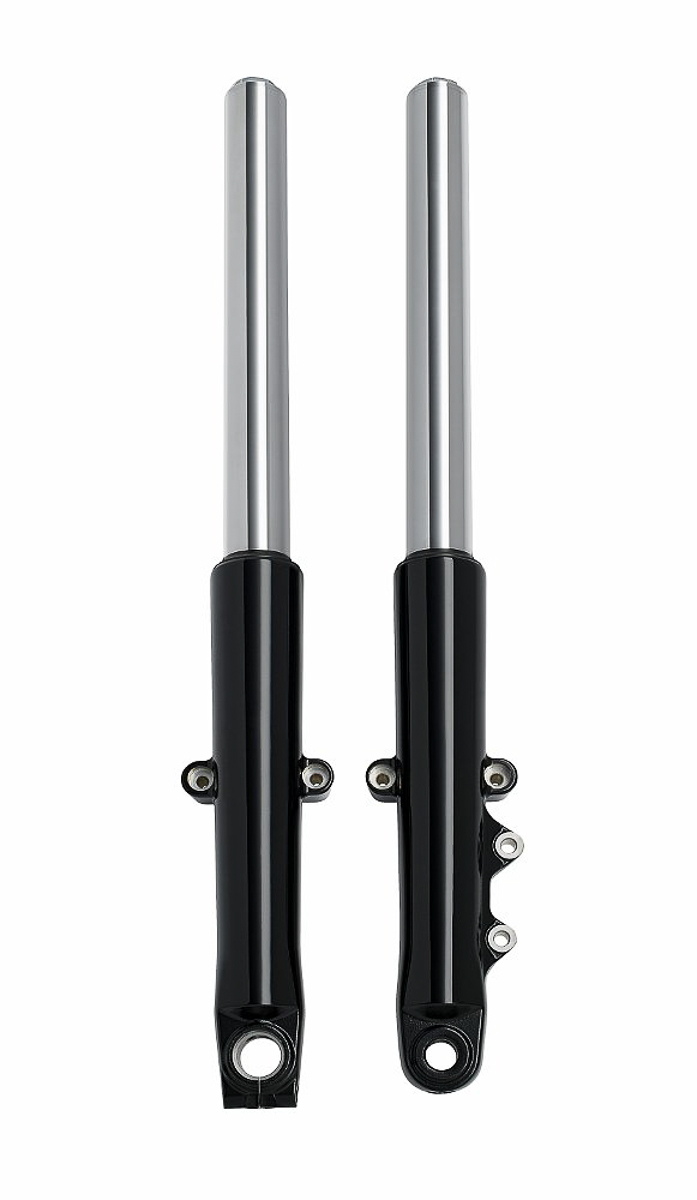 As for the engine, there are two choices of Milawukee-Eights to choose from; the 107 (1,746cc) or the 114 (1,868cc) cubic-inches. All the 2018 Softails come with the 107 as standard but if you're interested in the 114, you can only get it with the Fat Bob, Fat Boy, Breakout and Heritage Classic line-up.
Both engines have been fitted with dual counter-balancers to greatly reduce vibrations usually associated with big capacity V-Twin engines. The power plants are claimed to have better power delivery with improved acceleration and linear torque output for a more satisfying riding experience.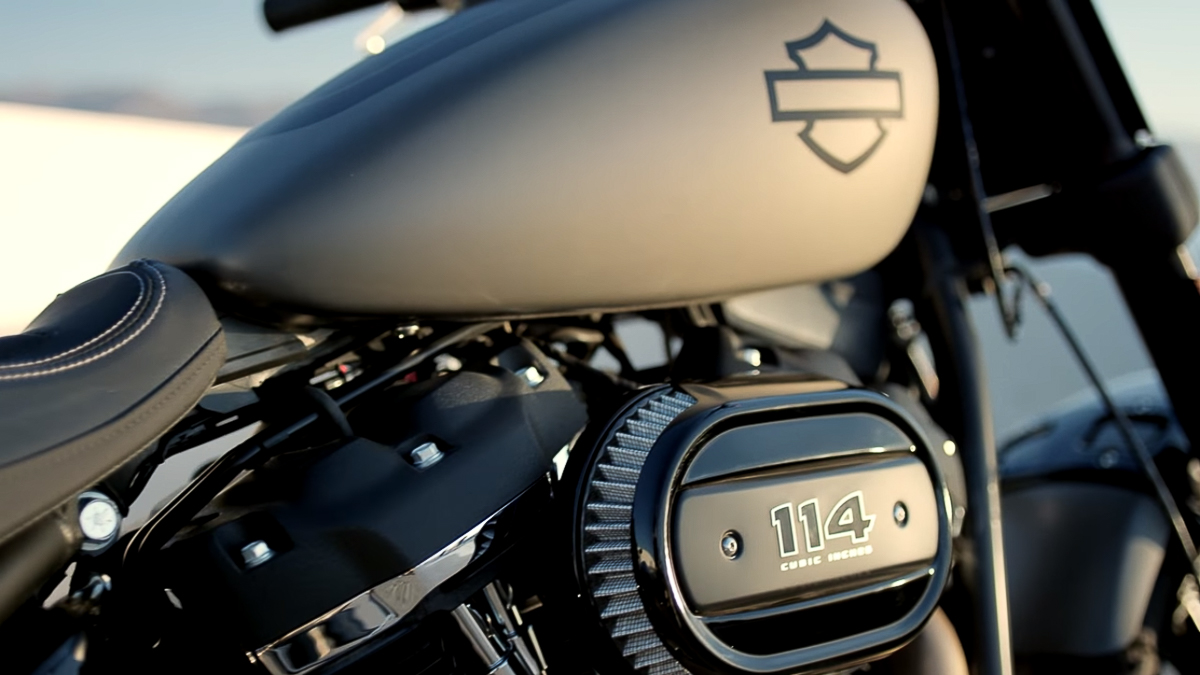 For styling, each 2018 model has their own unique characteristic and new design while still maintaining that timeless appeal and facade; a look that will remain beautiful as time goes by.
2018 Fat Bob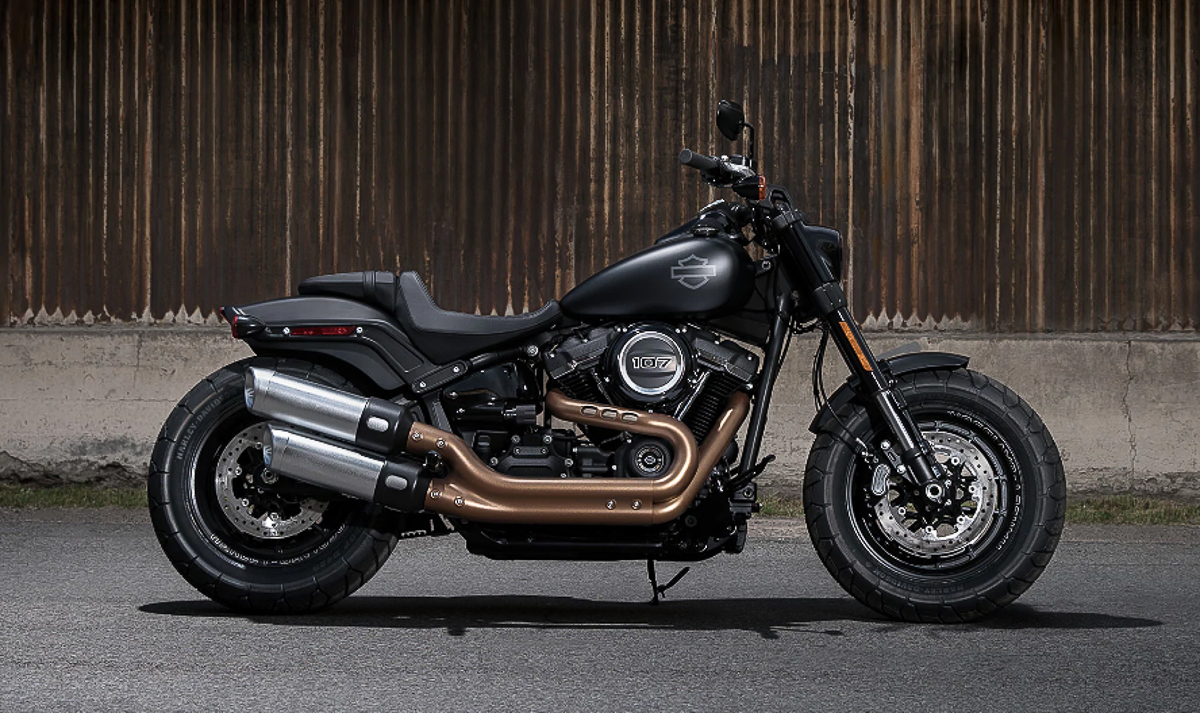 Large treaded tires – 150mm (front) and 180mm (rear)
13.6-litre fuel tank
Twin front disc brakes
2-into-1-into-2 upswept exhaust
Inverted 43mm cartridge-style fork
15kg lighter than 2017 model
2018 Fat Boy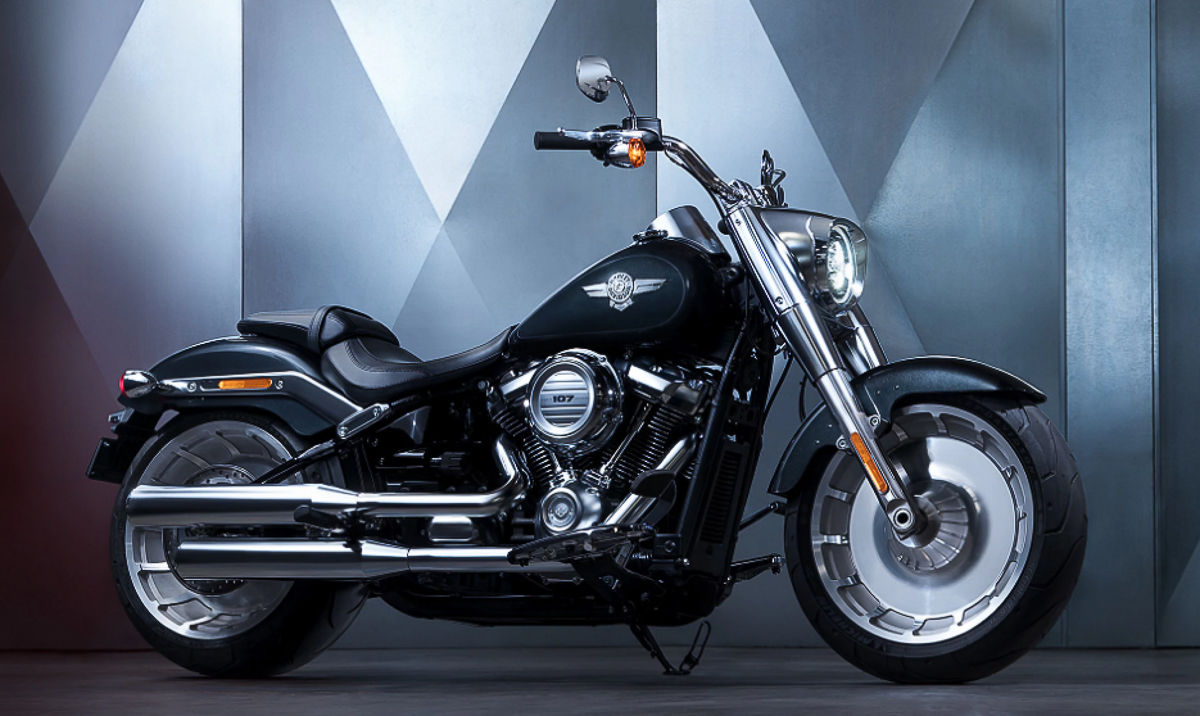 Large tires – 160mm (front) and 240mm (rear) Lakester wheels
Standard ABS system
14kg lighter than 2017 model
2018 Street Bob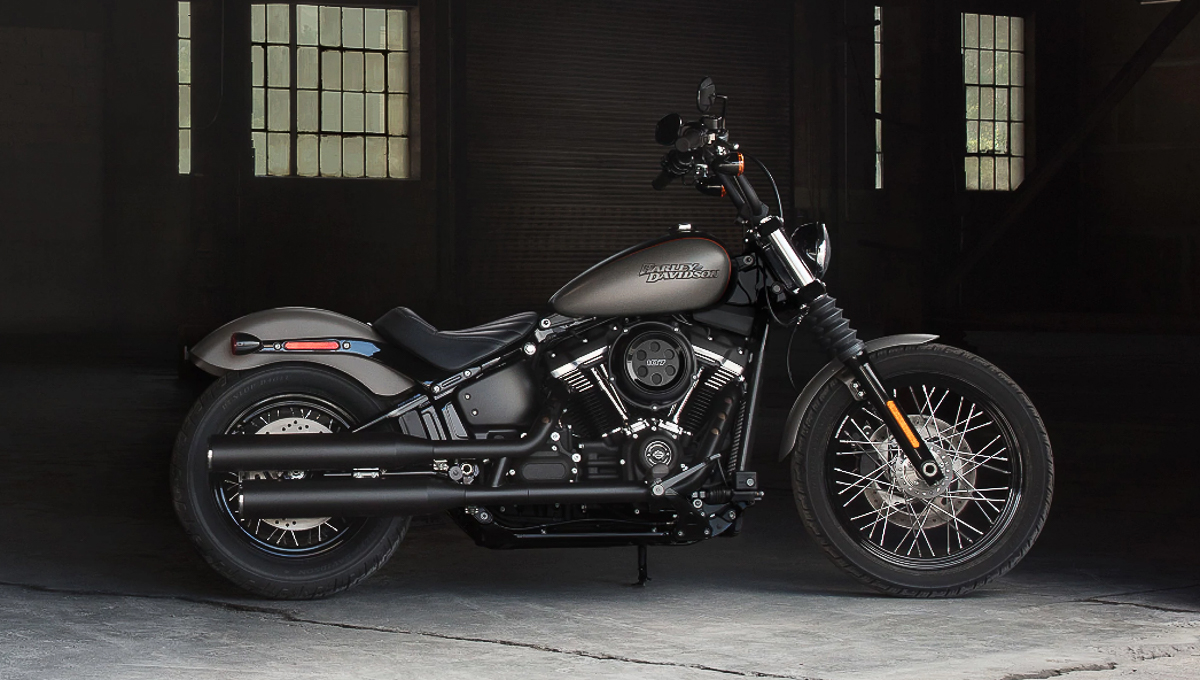 Redesigned 13-litre fuel tank
Black-out spoke wheels
Reworked fenders
7.7kg lighter than 2017 model
Digital instrument panel
2018 Low Rider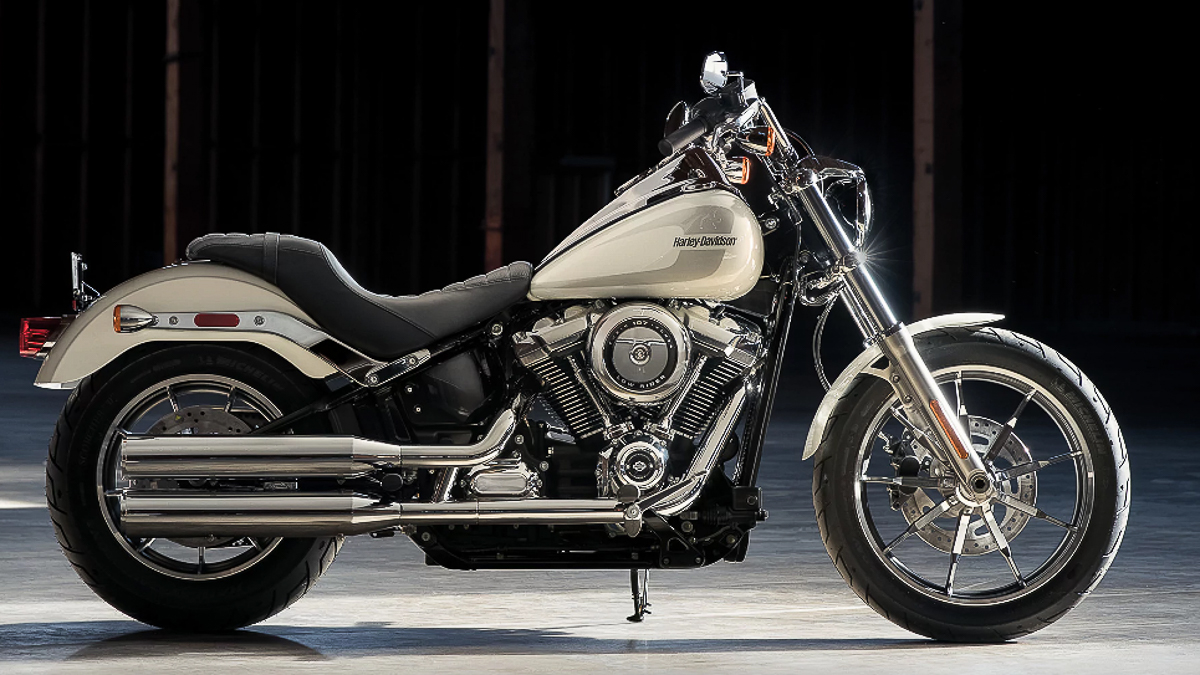 Tank-mounted speedometer and gauges
Redesigned fuel tank with graphics
Large wheels – 19 inches (front) and 16 inches (rear)
2-into-2 shotgun exhaust
2018 Softail Slim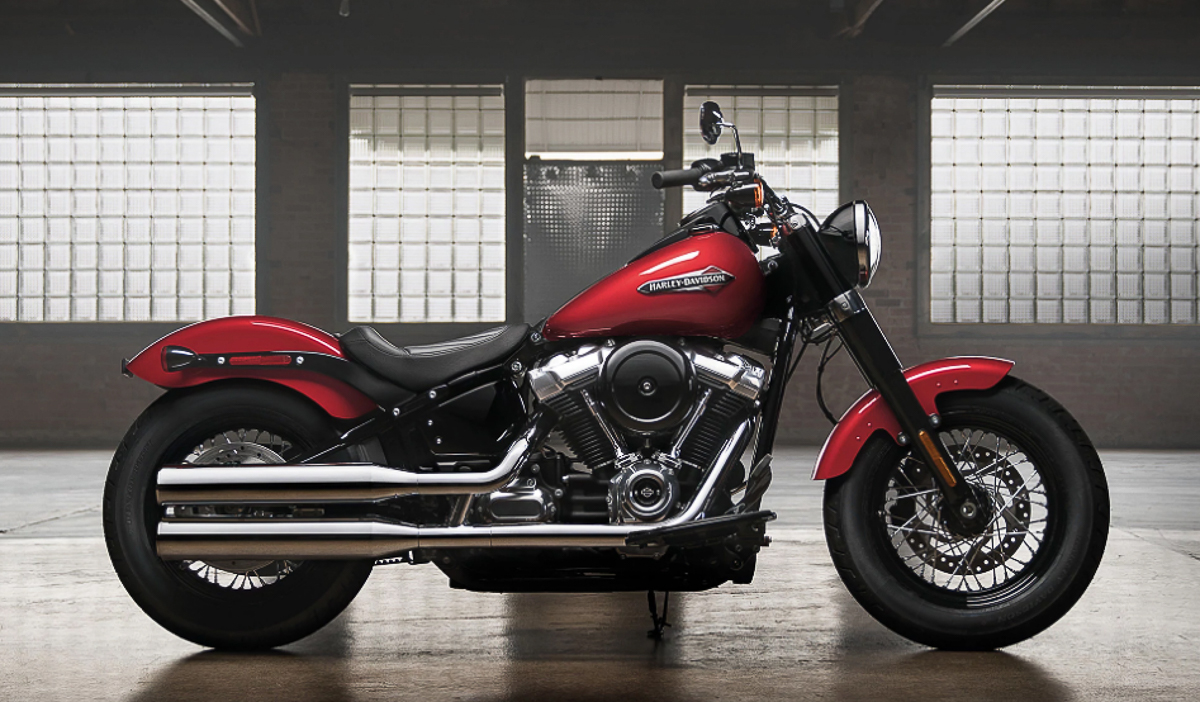 Completely-redesigned front end
Reworked seat for improved style and comfort
Biggest weight reduction from 2017 model – almost 16kg
2018 Deluxe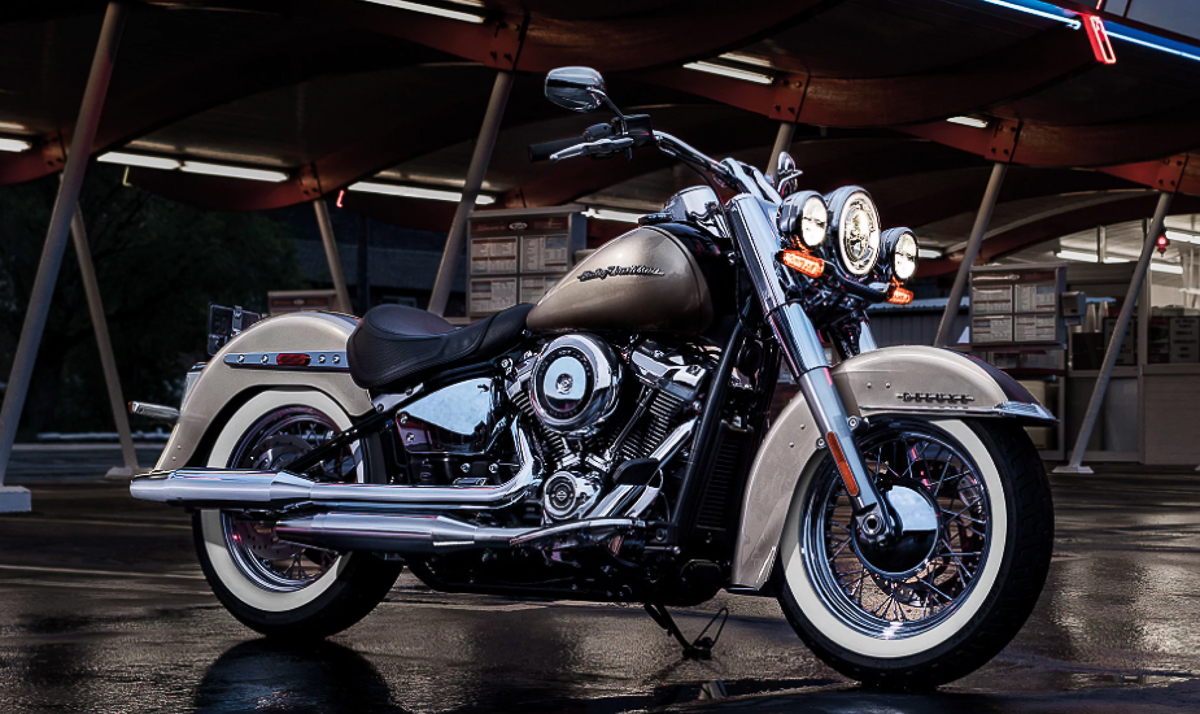 All-round signature LED lights
Pull-back handlebar
Standard ABS system
15kg lighter than 2017 model
2018 Breakout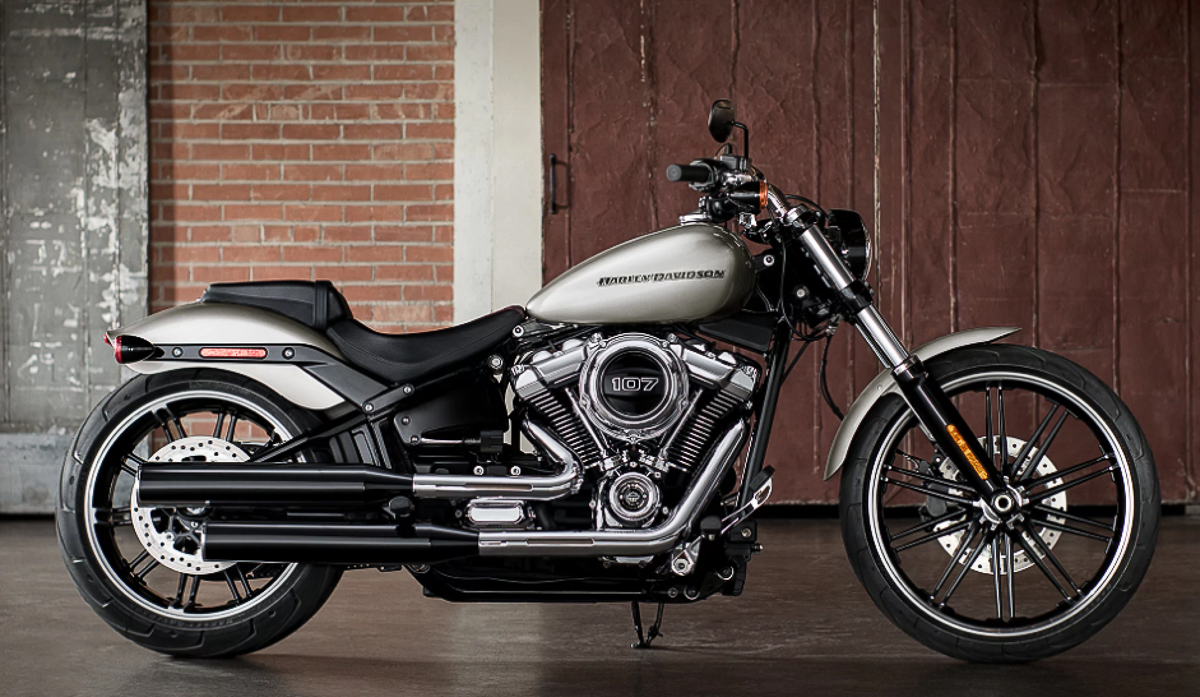 Newly-designed 13-litre fuel tank
Low ride height
Large wheels and tires – 21-inch with 130mm tire (front) and 18-inch with 240mm tire (rear)
Daymaker LED headlight
15kg lighter than 2017 model
Standard ABS system
2018 Heritage Classic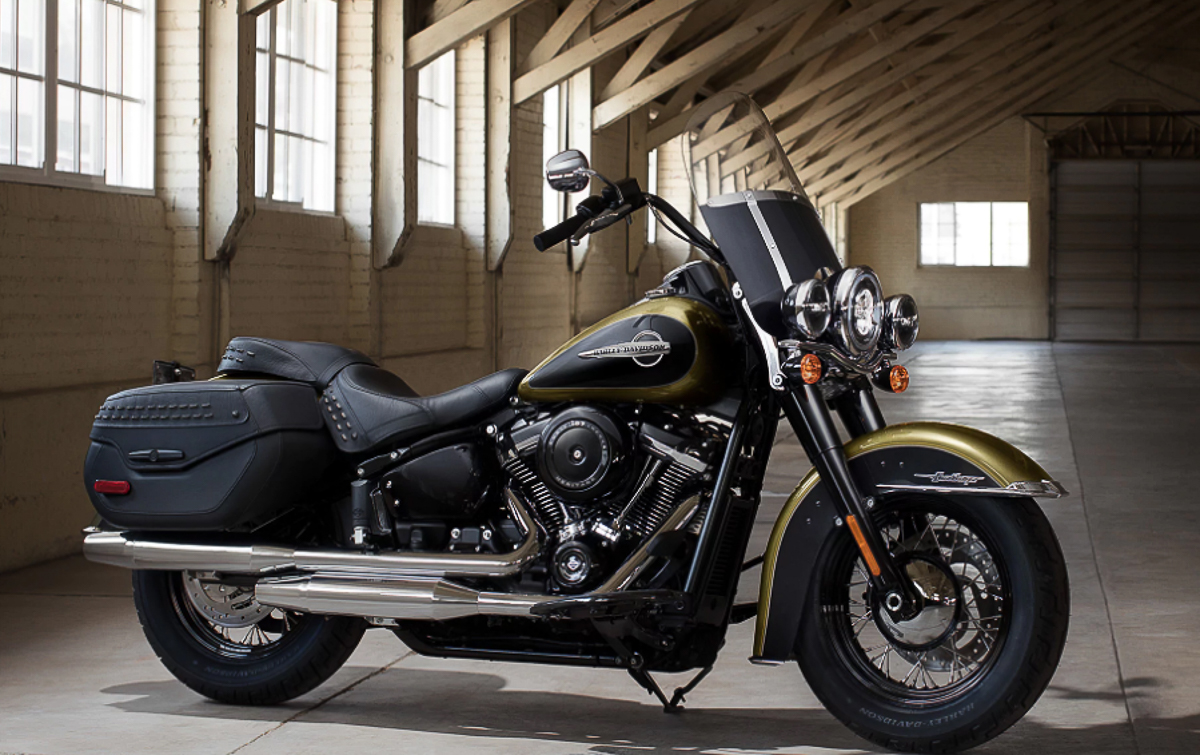 Removable windscreen
New saddlebags (waterproof)
14.5kg lighter than 2017 model
Standard ABS system
Standard Cruise Control
Source: Harley-Davidson