Ducati Malaysia has officially announced their latest price list with 0% GST for all of their current models.
The price drops from RM2,881 up to RM27,672 for different models.
These new prices will come into effect starting 1 June 2018 until further notice.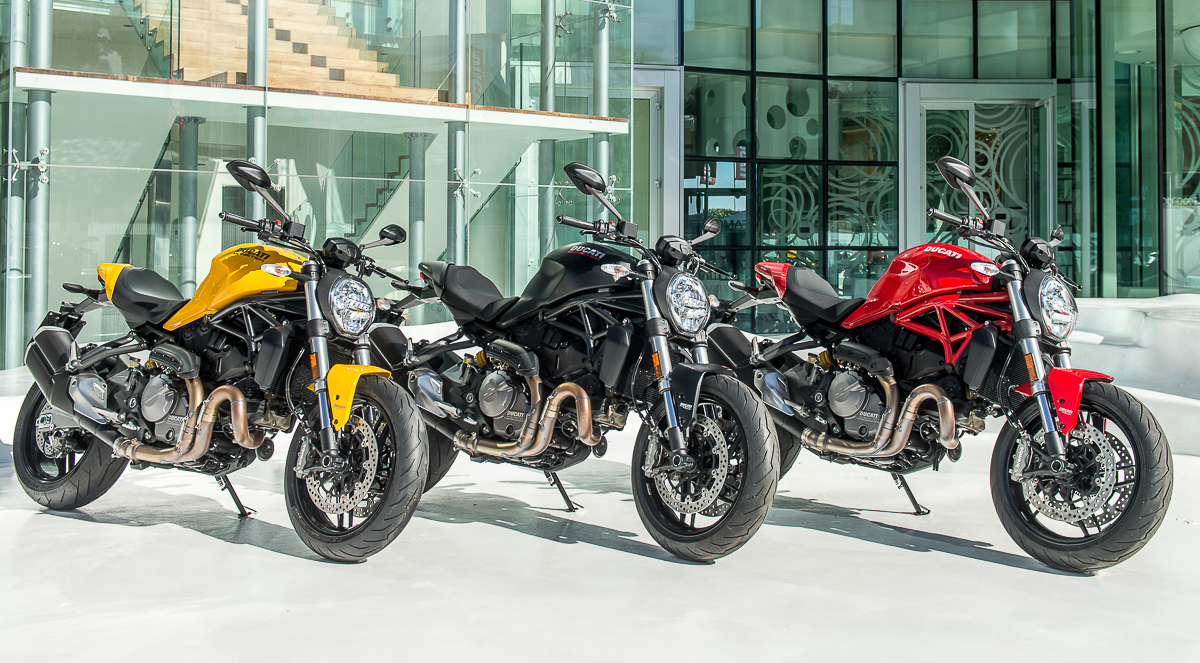 Next Bike Sdn Bhd (Ducati Malaysia) has unveiled their latest price list for all of their current models on offer with 0% GST. This move has been made in accordance with the Ministry of Finance's announcement regarding the state of Goods and Services Tax (GST) here in Malaysia.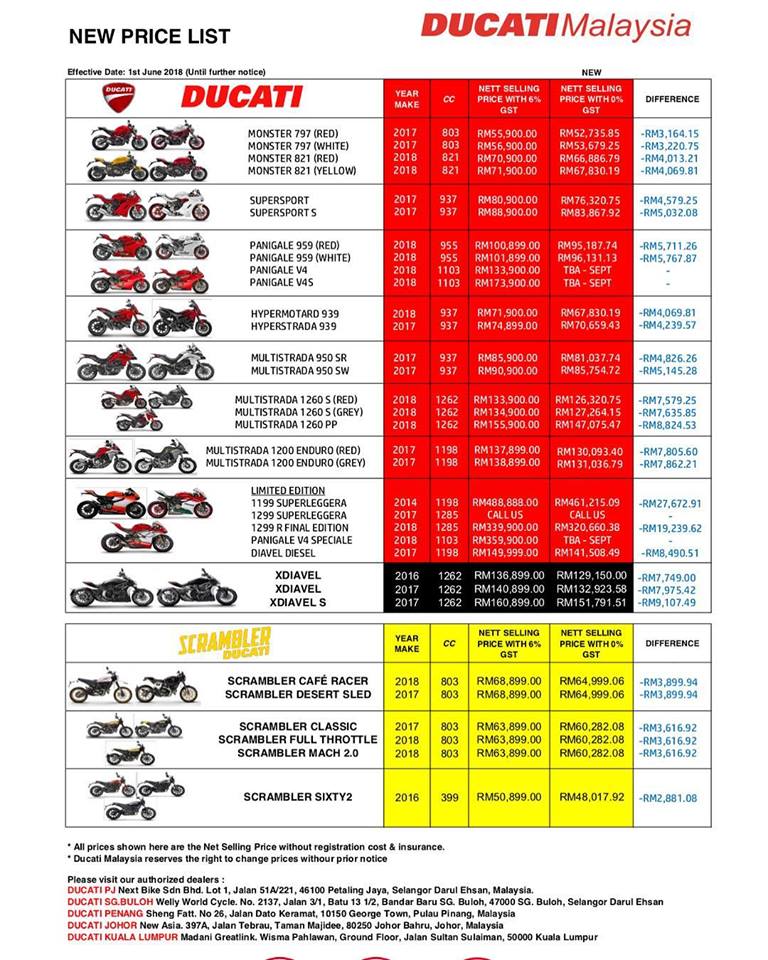 These new and certainly enticing offers will come into effect starting 1 June 2018 until further notice. Future Ducati owners who are looking into owning your very own Ducati machinery should take this opportunity before the new (and previous) Sales and Services Tax (SST) comes into play which is said will take some time.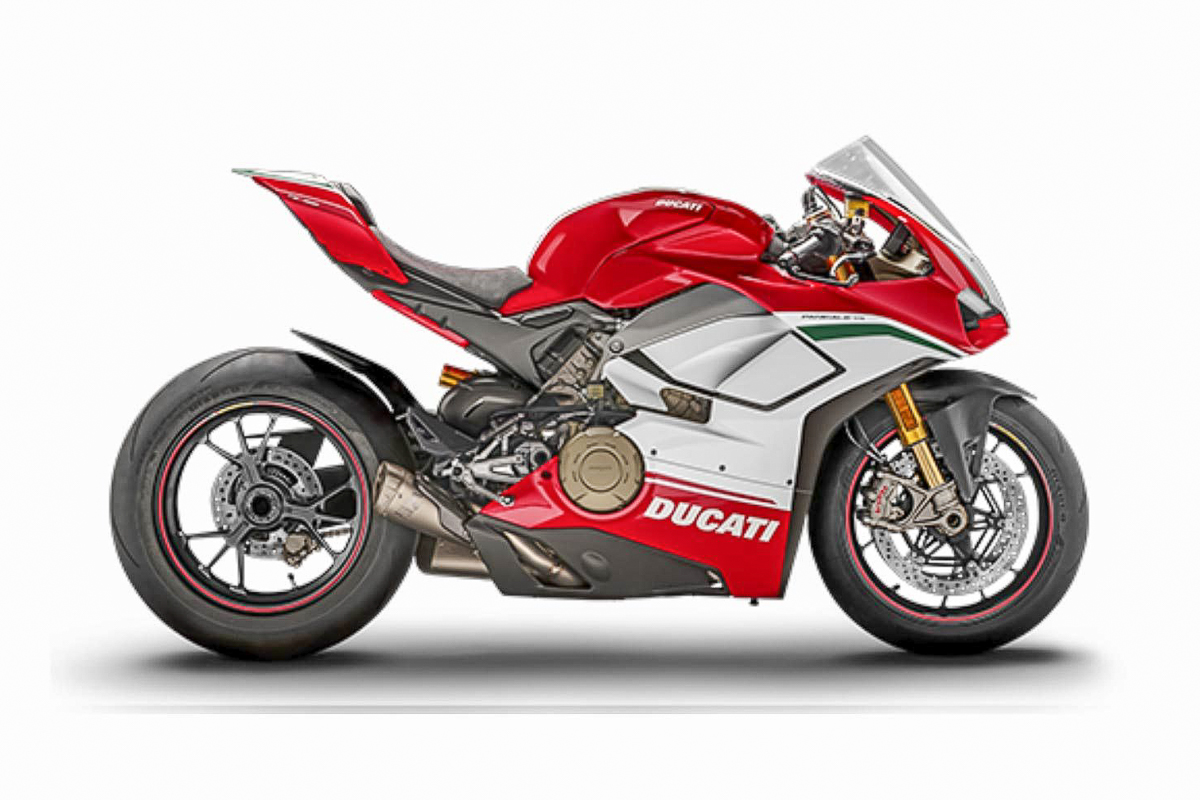 The price differences start from RM2,881.08 for the Ducati Scrambler Sixty2 all the way up to RM27,672.91 for the Ducati 1199 Superleggera. As for the highly-awaited Ducati Panigale V4 series, the new prices with 0% GST has not been confirmed just yet but with a previous tentative price of between RM133,900 to RM359,900 with GST, we can expect the new prices will drop as much as RM8,304 to RM21,594.
With that being said, we think that those who are interested in purchasing the new 2018 Ducati Panigale V4 might be able to get one at an even lower price from around RM125,600 to RM338,300. To know more, visit any of the authorised Ducati showrooms located across the country. New bike for Raya, anyone?