Bikers Kental 2 movie sequel announced with Awie and Zizan Razak reprising lead roles.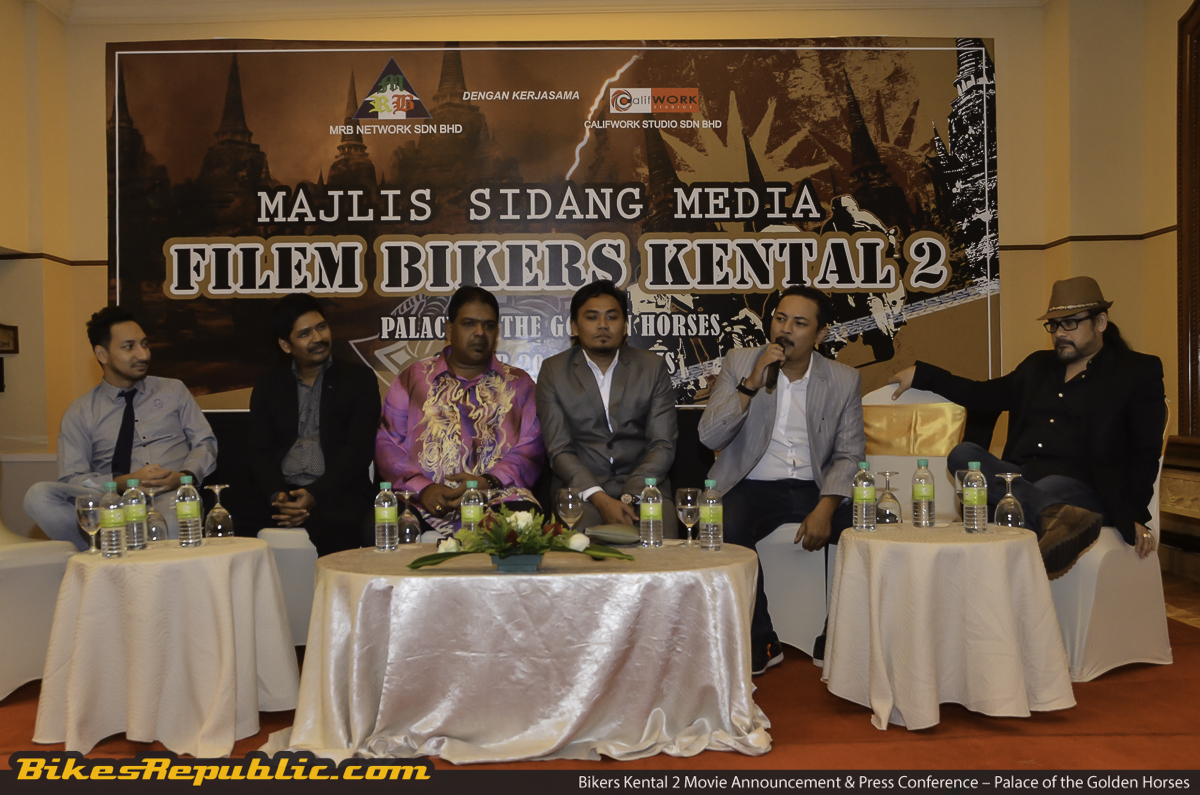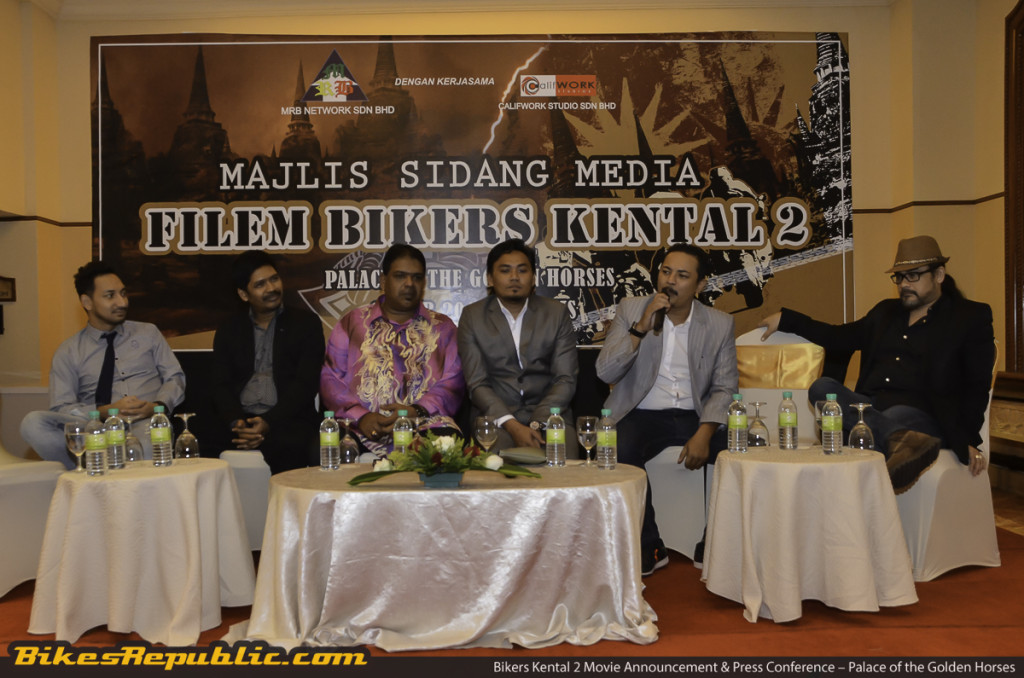 The long-anticipated Bikers Kental 2 film production was officially announced in a special gala dinner held in the Palace of the Golden Horses, Seri Kembangan earlier this evening.
The follow up to the 2013 Malay blockbuster action comedy about bikers will again see the collaborative work between MRB Network Sdn Bhd and Califwork Studios Sdn Bhd – the same production powerhouses behind the original Bikers Kental film from 2013.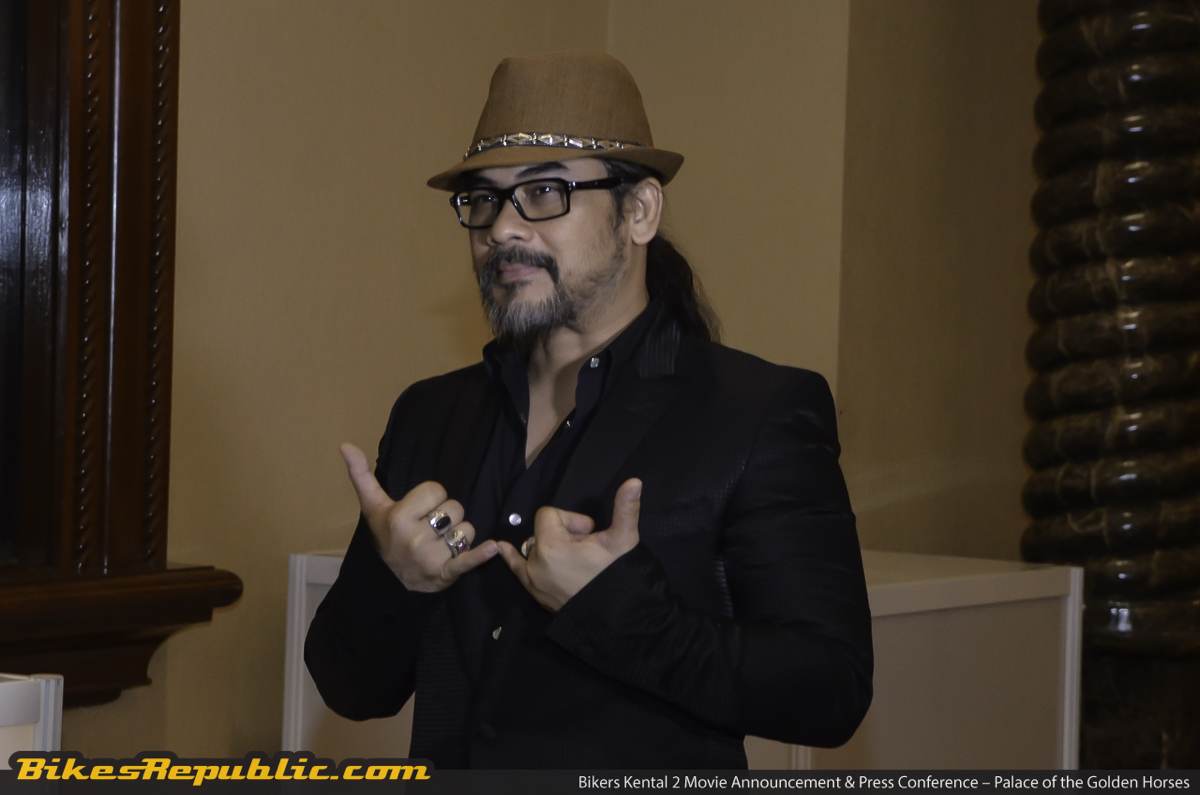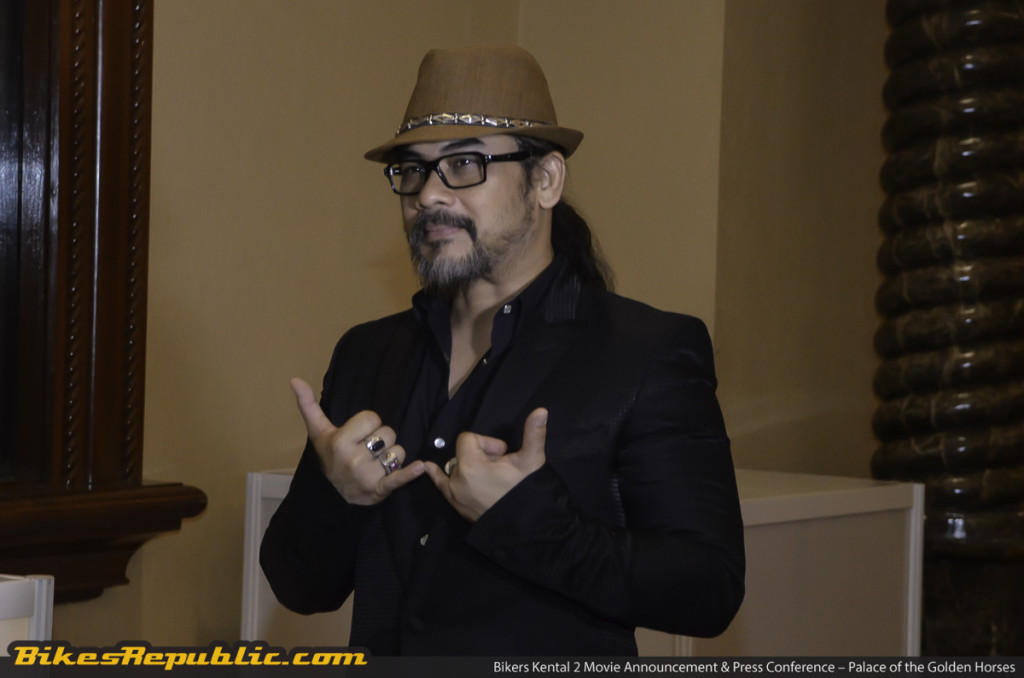 Helmi Yusof will once again direct the sequel with returning actors Awie and Zizan Razak reprising the film's lead roles. Both the rockstar and comedian are well known celebrity bikers themselves, and both have expressed their delight in having the opportunity to combine their acting work with their passion for bikes in the original 2013 film.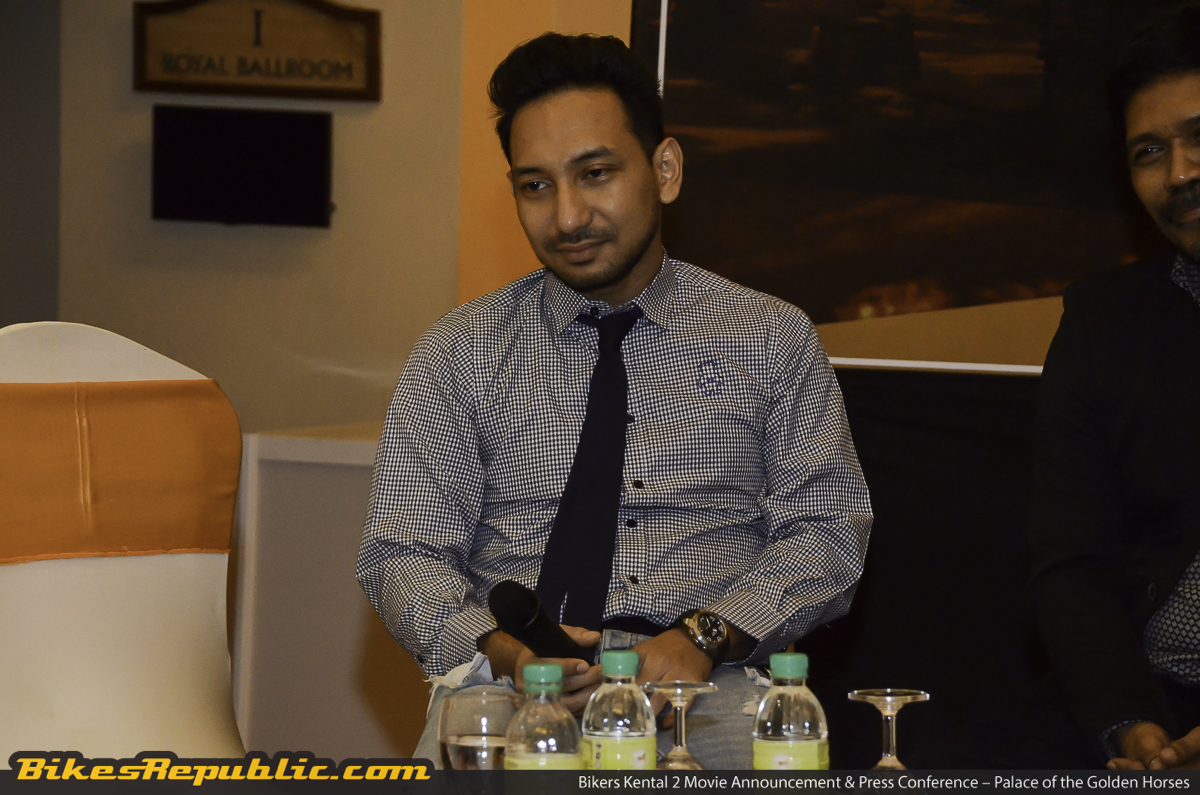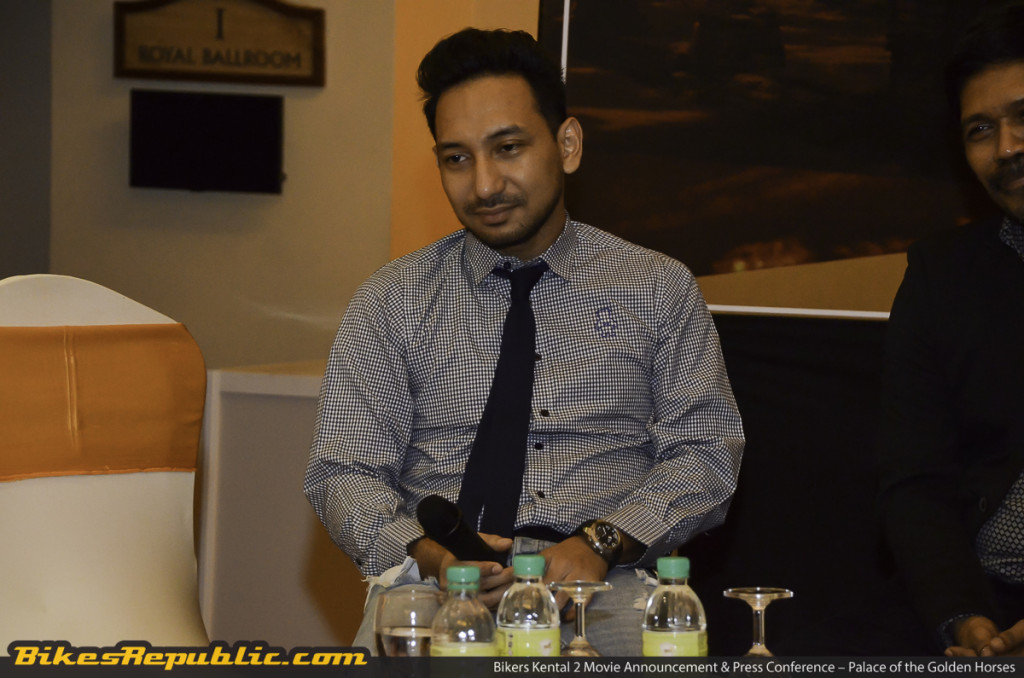 The film will be shot in both Malaysia and Thailand. Some of the scenic locations selected for filming include popular biker destinations in Thailand such as Danok, Songkhla, Hat Yai and Trang. Filming will also be conducted in the island retreat of Phuket during this year's edition of the annual Phuket Bike Week.
(Bikers Kental trailer)
In the press conference held shortly after, director Helmi Yusof highlighted that the sequel will feature more action sequences with several bike-based stunts as well. The film's team of producers also revealed that the film will see both MRB Network Sdn Bhd and Califwork Studios Sdn Bhd investing close to RM2 million for the film production.
Despite the big budget, Helmi also noted that the film will once again receive the support of local custom bikes brand Red Garage KL. He further added, "We are also in the midst of negotiating with a few major motorcycle brand representatives for their support in this sequel."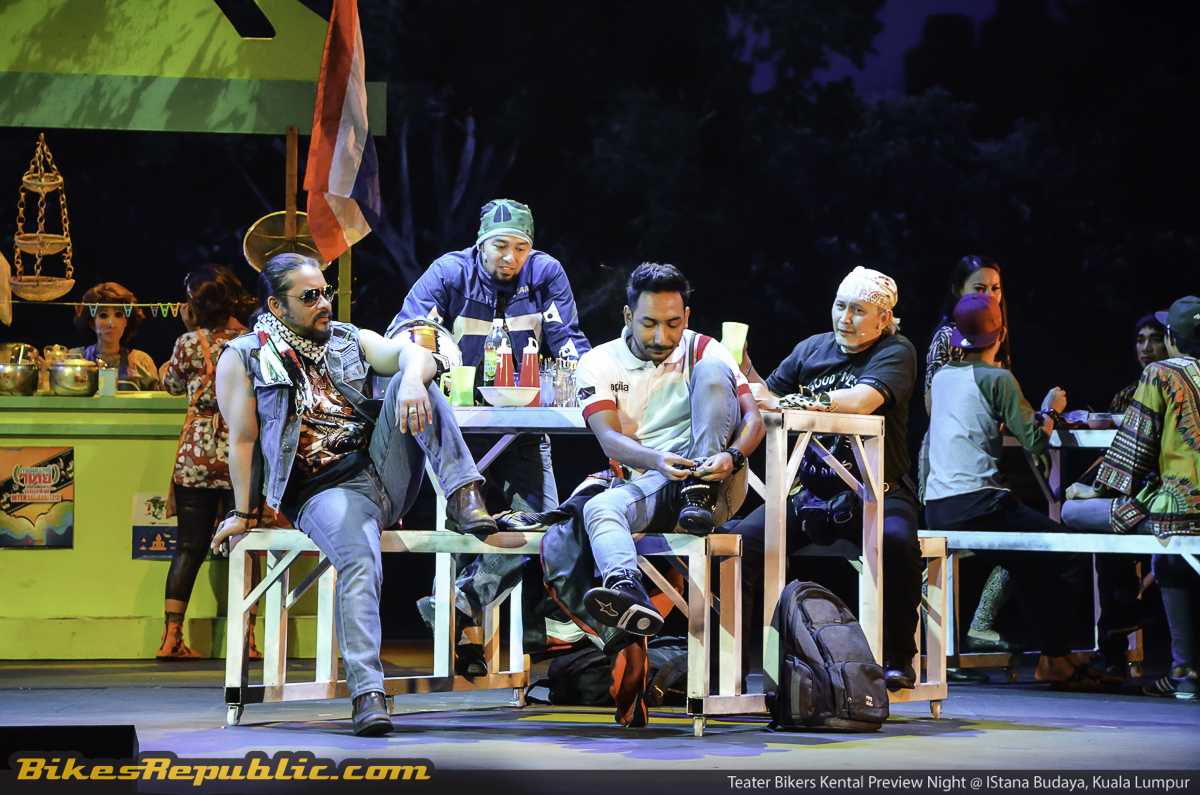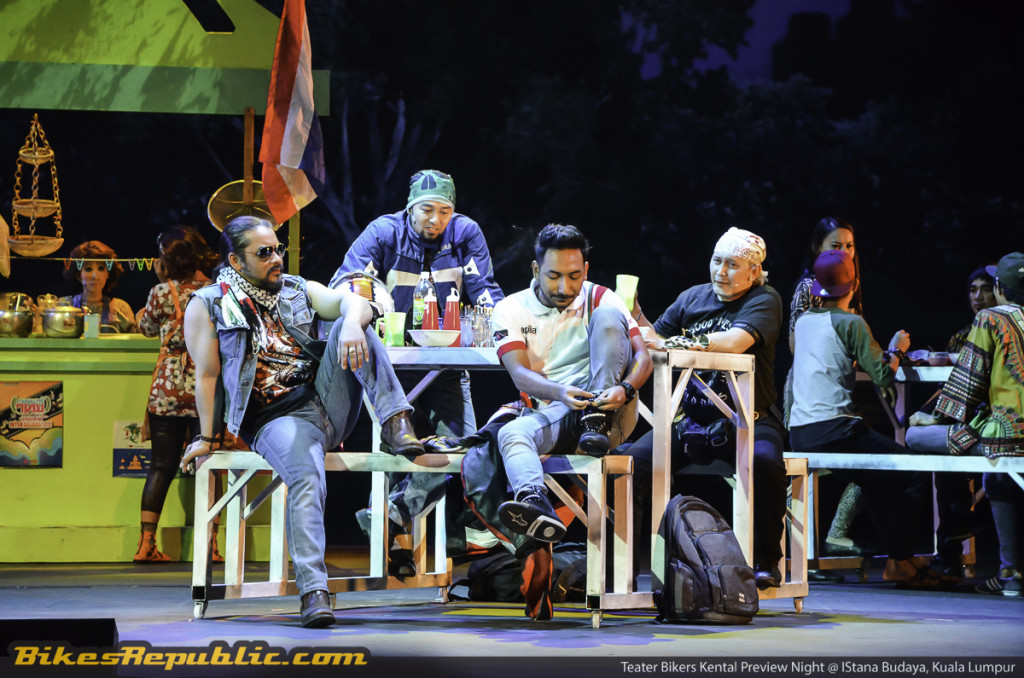 Just last month, the film was adapted as a theatre musical and was staged in KL's prestigious Istana Budaya theatre. Like the film, the stage production was received with great success from audiences. Amongst them were a high number of local motorcycle enthusiasts as well.
Besides the support from Red Garage KL, the theatre production notably garnered heavy support from the Naza World Group of Companies via its Naza Premira Sdn Bhd arm – the authorised Malaysian importer and distributor of Aprilia motorcycles. It is likely that the film's sequel will receive the local automotive conglomerate's high support through the Aprilia brand once again.
Bikers Kental 2 begins filming sometime in the middle of next month and producers are targeting for the sequel film to hit theatre screens nationwide as early as the first quarter of next year.