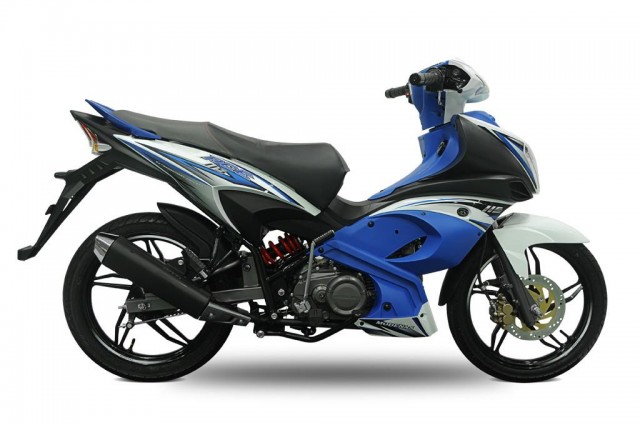 Modenas has updated the colour and graphics of the beautiful Ace 115 in two new colours; light blue and white base base with red accent. I like the one in the light blue colour since that colour is rare and not many bikes in Malaysia have that kind of colour. We usually see bikes in red, black and white. Very few of them comes in rare colours like this one. This time I can also see the livery design of Modenas bikes are getting better and complements the good looks of the bike. 
This one in white red colour are also nice. The white and red colour are nicely balanced. The front fender, underside pan, and body are given white base colour, but the red colour dominates the side fairing, center console and the rear carrier. For me, Modenas Ace 115 is a good bike in terms of practicality, affordability, style and durability.
The price is at RM4,600 OTR and that is a nice price for a bike at this category.