Many dream of racing, of racing wheel to wheel, shoulder to shoulder and stepping onto the top step of a podium.
And there is no doubt that there are many who go at it alone, who managed their racing adventures all by themselves.
But many just don't know how to do it.
Others think it is too expensive, while a few think it is better to do it on the streets.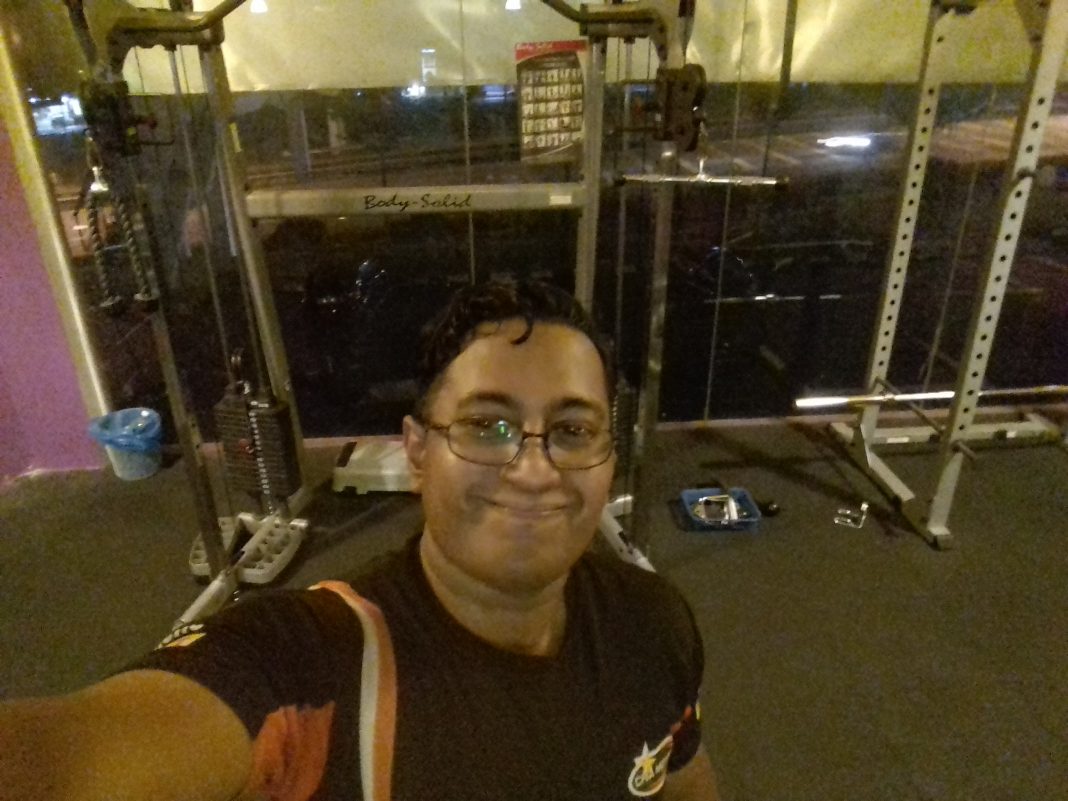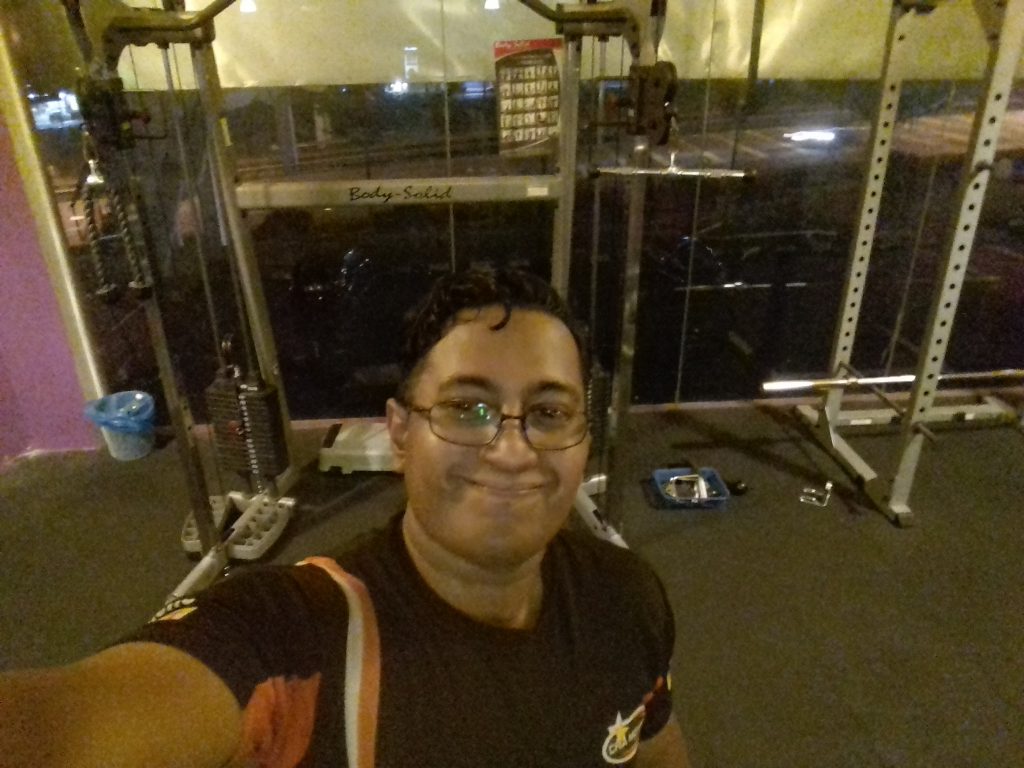 A couple of weeks ago, I came across a comment on Facebook that sparked a bit of curiosity and the motivation for this article. It was a comment that went something along the lines of "you're a one man racing team, bro."
And I thought, "wow, that is so true of a guy called Kishore Singham."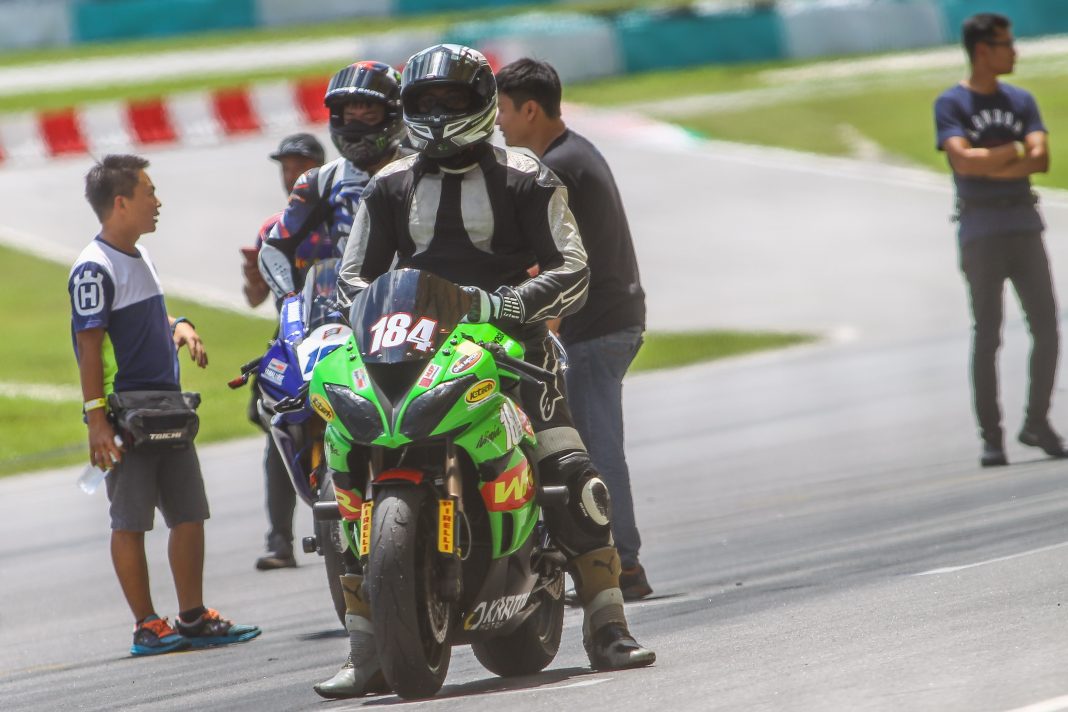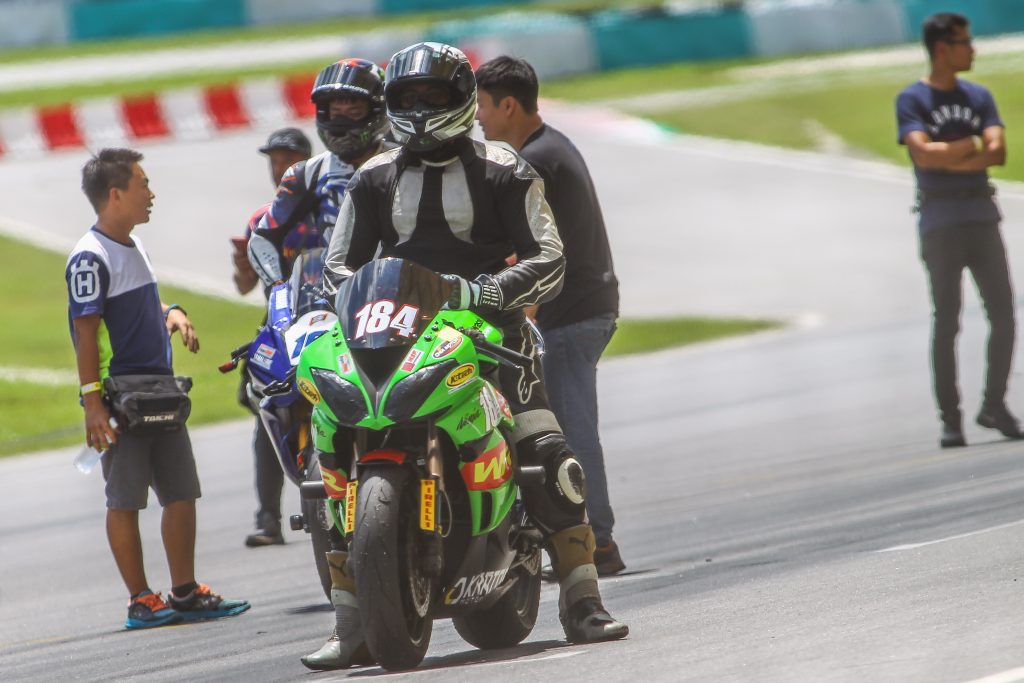 The name may be reminiscent of a moustachioed Bollywood hero that beats up villains for breakfast and then again for dinner.
But Kishore is loved by many, including his competitors, and is not new to the local racing scene.
And so that comment proved to be the spark I needed to revive a column we started some years ago but dwindled away in the many pursuits of ours – the Most Interesting Biker.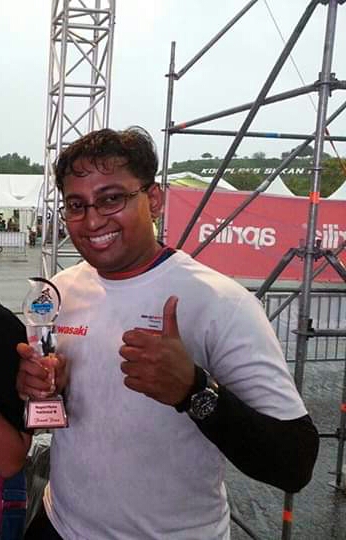 Kishore says motorcycles have been a part of him since he was five years old.
"It has always been a passion of mine since I was five. I loved motorcycle racing and count Wayne Rainey, Gardner, Doohan and Schwantz as my idols," he says.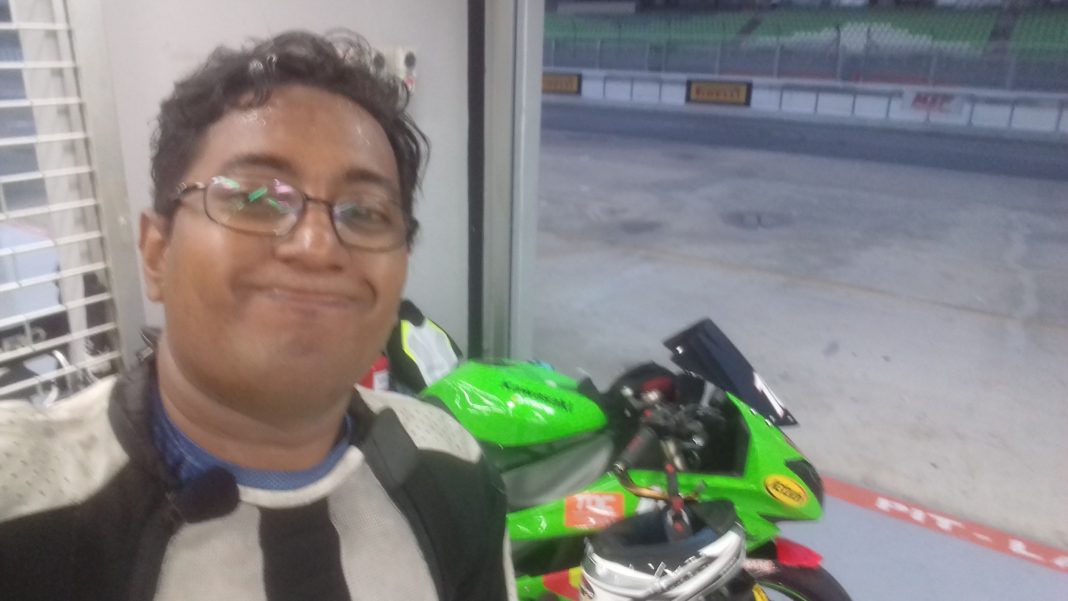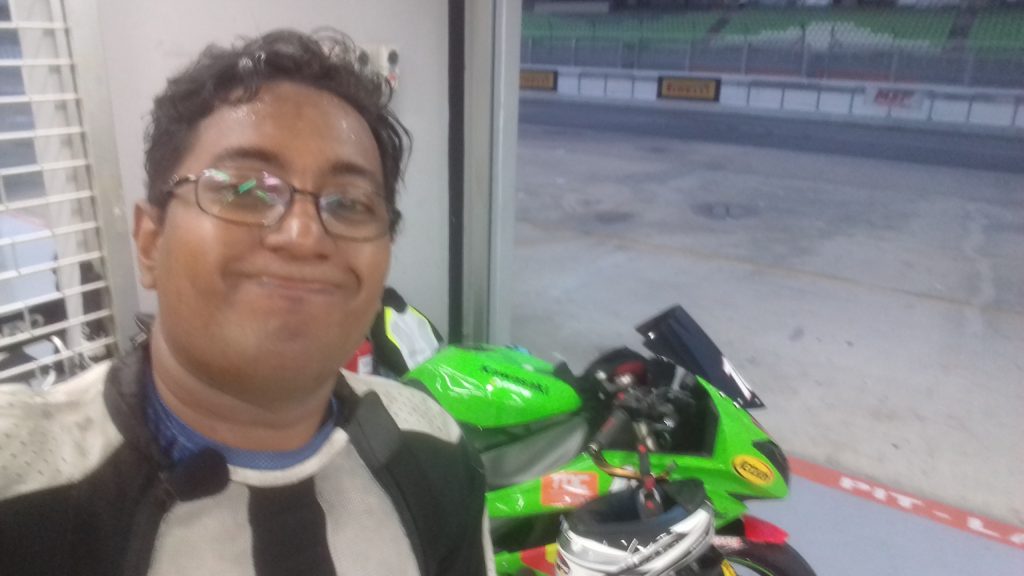 He was 10 when he got his first taste of the track life when his mum took him along to a Saturday night track day at the old Batu 3 Track. "Back in 93, 94 and 95, I spent every Saturday night at the track with my mum. In 1995, I also attended my first Grand Prix at the Batu 3. But unfortunately, I never got the chance to ride a motorcycle around Batu 3 as I was still too young."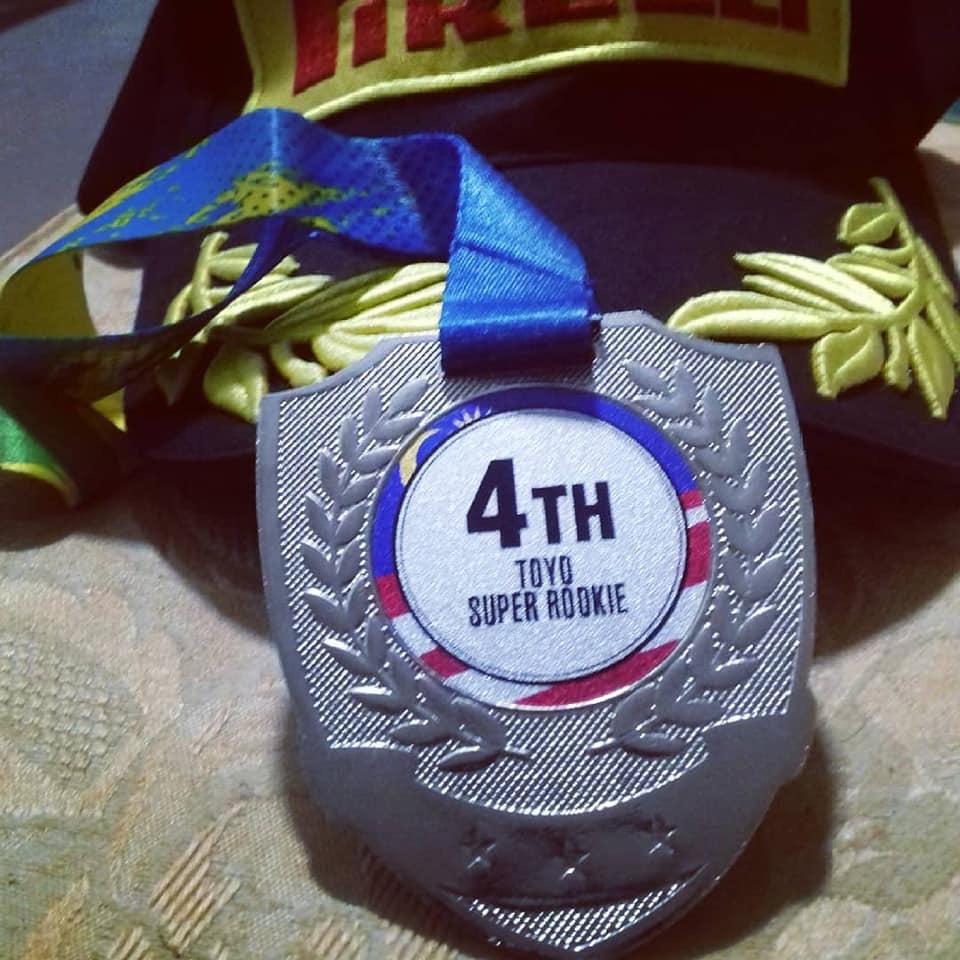 "I started riding a motorcycle when I was 11 years old. My neighbor used to lend me his old Honda C70 for me to go around the neighborhood. That's before my mum found out and told him to never let me ride again. After that, my mum made me a deal. She said she would pay for my license and half a bike if I scored two A's in any subject. Next thing you know, I had a motorcycle license and a Yamaha RXZ which I bought for RM3,000 back in the year 2000."
It was soon after that that Kishore started his track riding career, and it all began on a Aprilia RS125 two-stroker.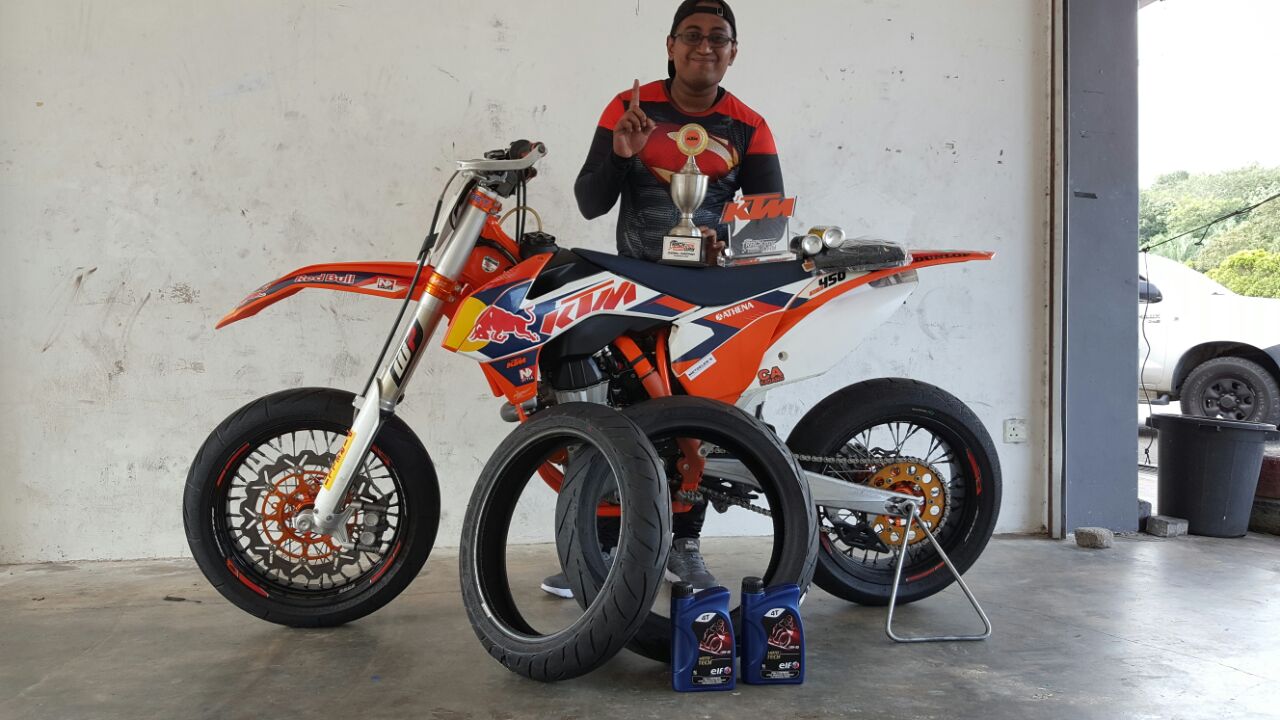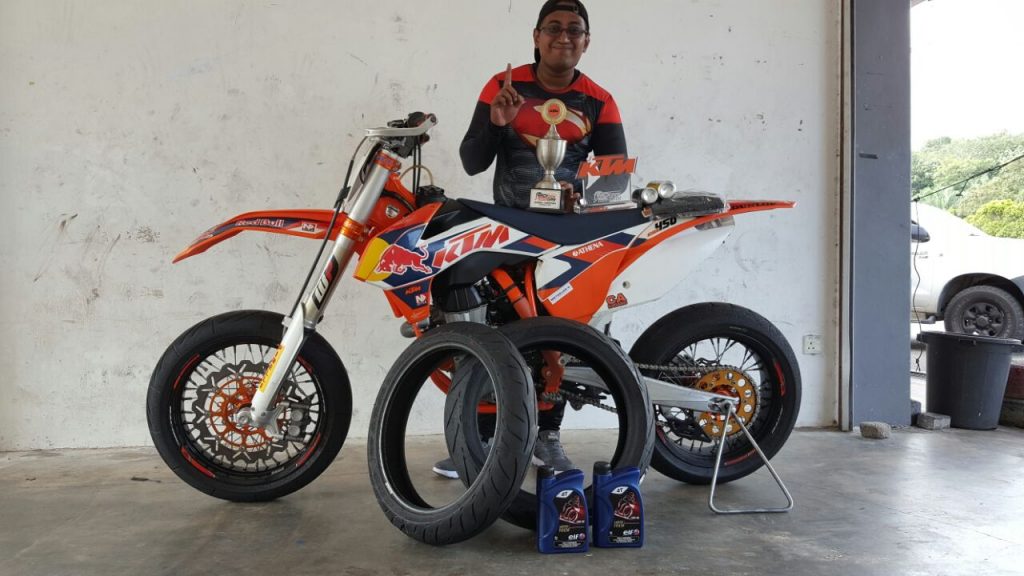 Kishore fondly remembers the first day he raced, "I really had fun at track days, but it was not until 2014 that I raced for the first time at the IMF Supermoto event in Bukit Jalil. I raced a bone stock Pitster Pro and really enjoyed it. That was when I caught the racing bug."


When asked how difficult it is to start a career in motorcycle racing, Kishore sounded cautious during the Zoom interview, he explains, "It is pretty tough to start off motorcycle racing, you need to know the proper people and you need supportive parents. My mother never encouraged me to become a racer, but she never stopped me either, she always used to tell me not to take unnecessary risks, but congratulated me when I brought home the trophies."
"It is also an expensive hobby, but there are ways you can save. I raced at MSF and that just costed me RM7,000 for an entire season not including the bike of course."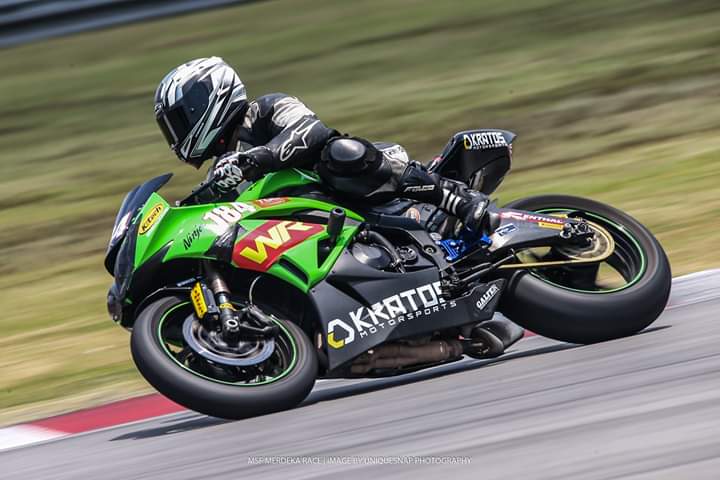 " I spent RM35,000 buying a Kawasaki ZX6, it is almost stock except for a slip on exhaust, an upgraded air filter, and that is it. It still has the stock brake pads, stock frame and standard fairings."
"I also only changed the tyres on the first and last race during the entire five race season. I managed 75 – 80 laps on used tyres and that includes practice and qualifying. And I still managed to clock a lap time of below 2:30. That's how I saved money and made my racing more affordable."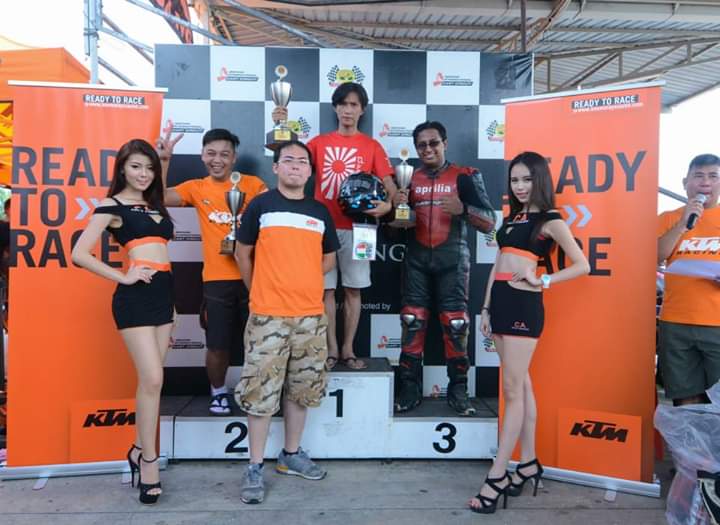 He says racing is like a black hole that sucks in all your money, but the sense of accomplishment is incomparable. Kishore does not have any financial sponsors, but has sponsors that help him in other ways.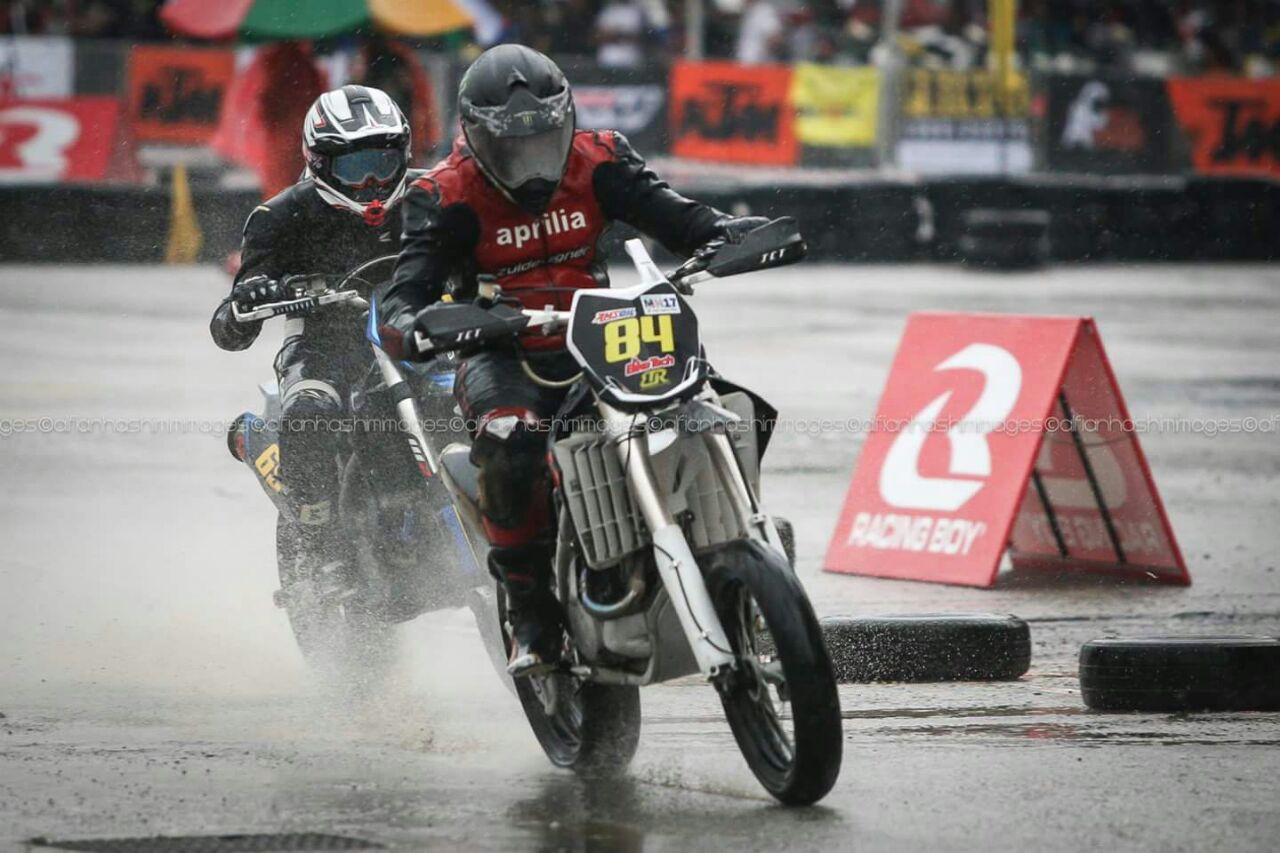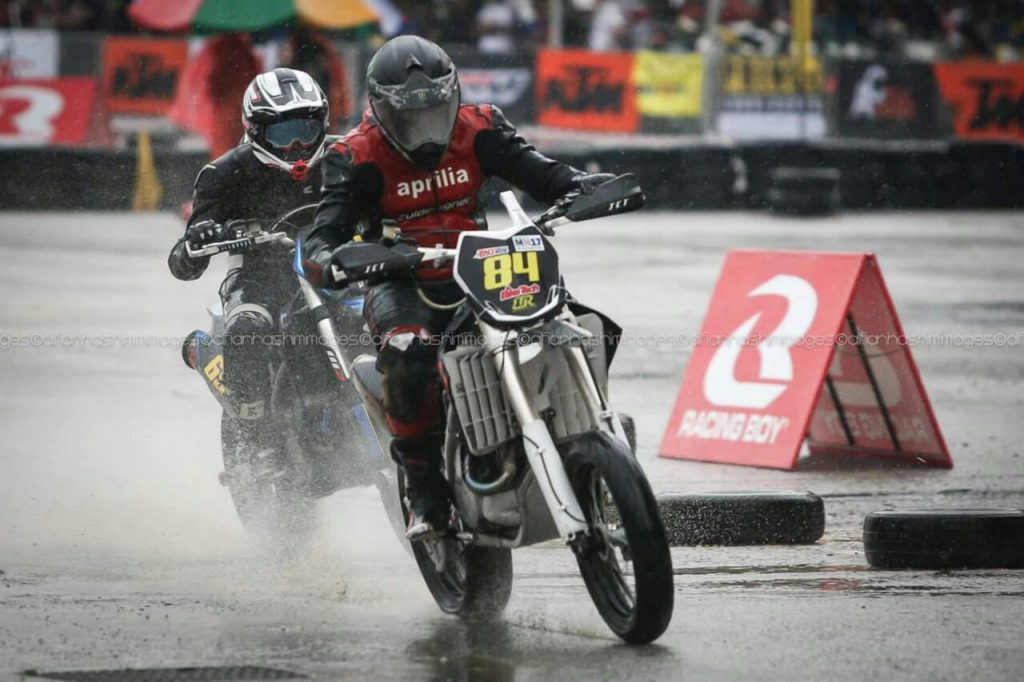 "I am lucky in a way, I have Kratos Motorsport that gives me a good discount on KTEC suspension bits, and I have a buddy called Ayun who runs a gym and gives me a subsidized fees so I can keep in shape for races, and of course there is Chia Motor who always helps me out where ever they can to keep my bike running in perfect condition. So I don't have major financial support, but I have good friends that keep my racing going."
But even so, Kishore still is a one man racing team as he does everything from transportation to race preparation by himself.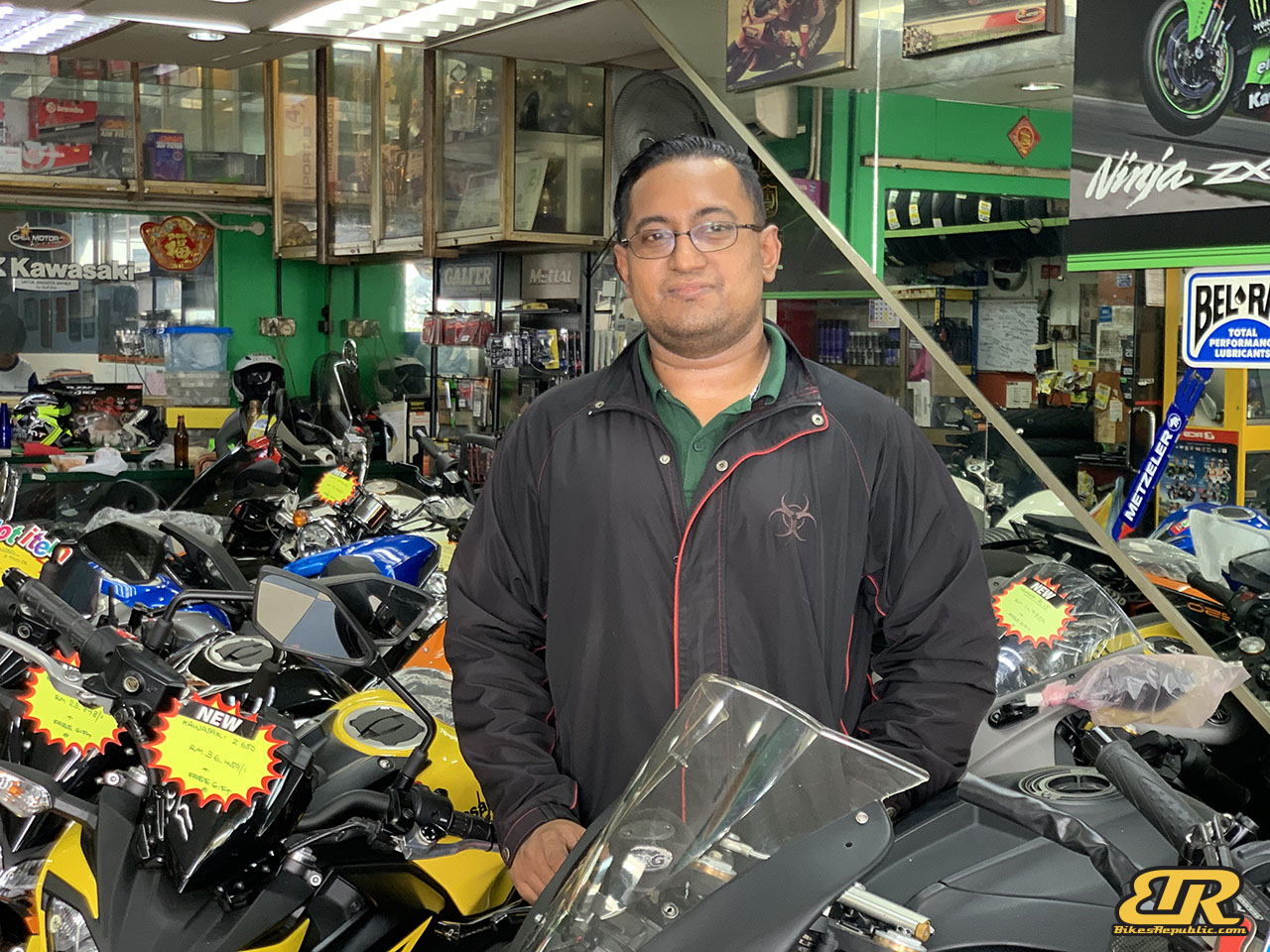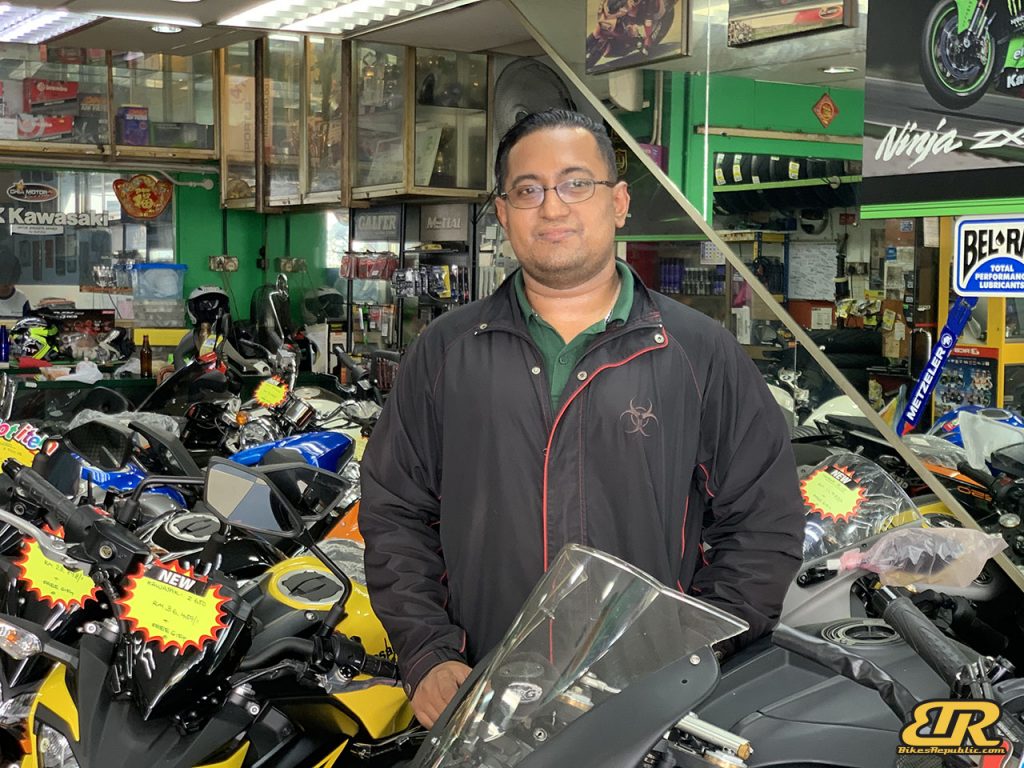 On a race weekend he leaves home at 6am and rides his race bike to the track. He arrives in time to prep the bike up for the weekend and for scrutineering and rider briefing. After that he does whatever he needs to the bike and it is game on from there.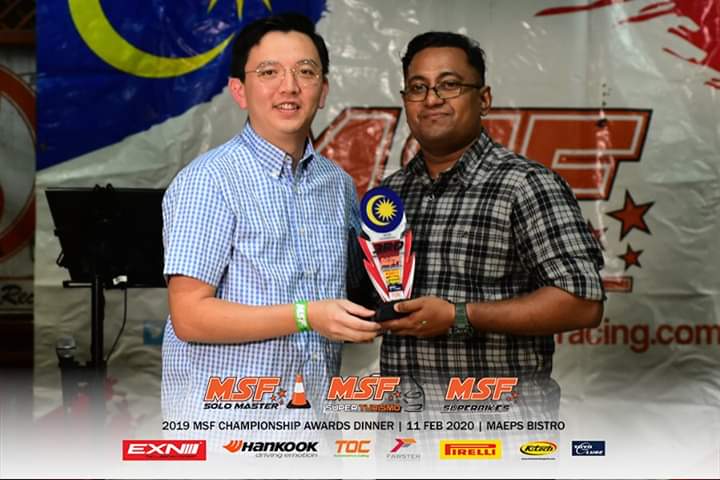 When asked what his best memory in motorcycle racing was, he says it is the day he won the KTM Supermoto Championship, "I beat the other guy by just one point. I was disadvantaged but gave it everything I had to secure the championship by a single point. That was the best ever"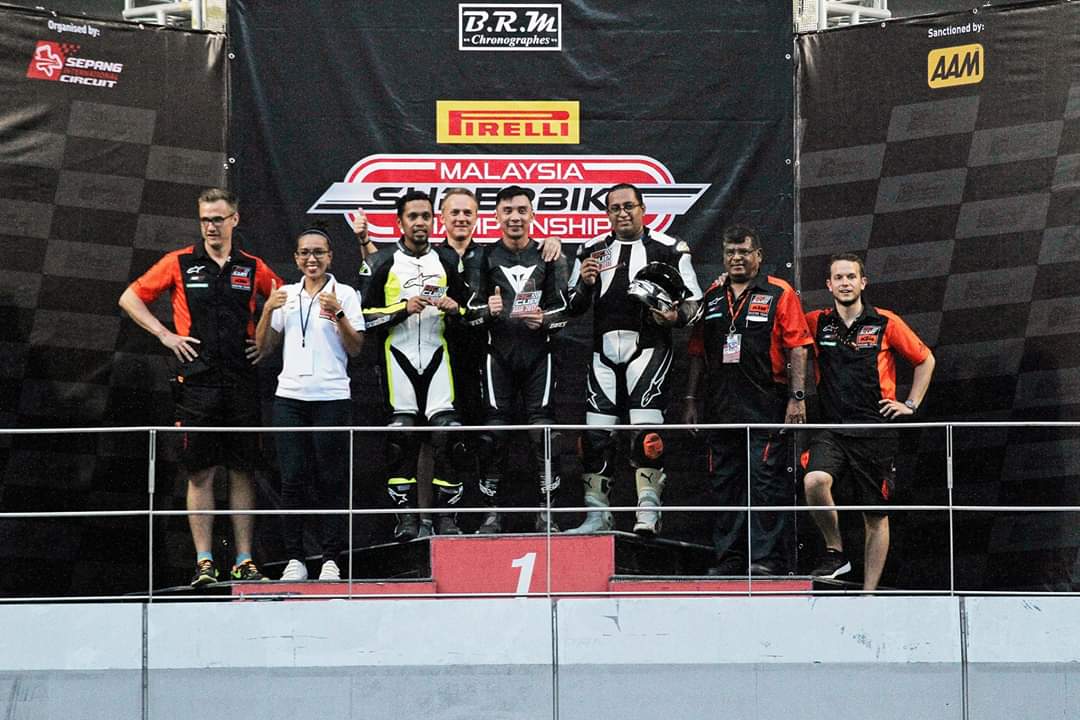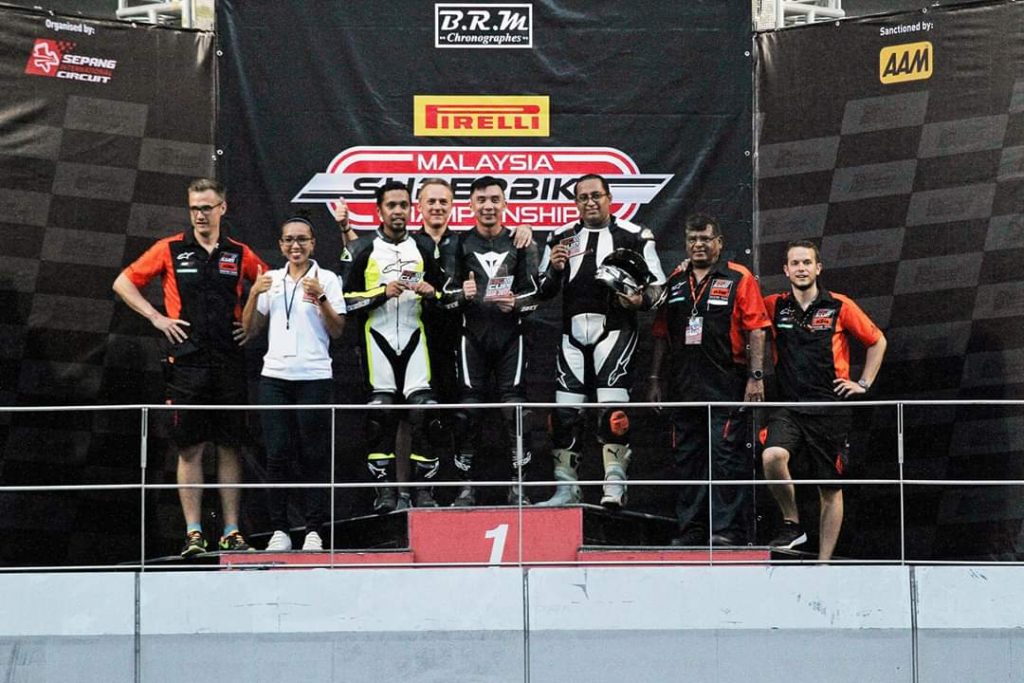 "But the worst memory I have was when I high-sided at MIMC in Melaka. I suffered a slight concussion and lost 10 minutes of my life. This was back in 2016-2017 and I woke up at the back of an ambulance, not knowing what had happened. That is 10 minutes of my life I am never getting back.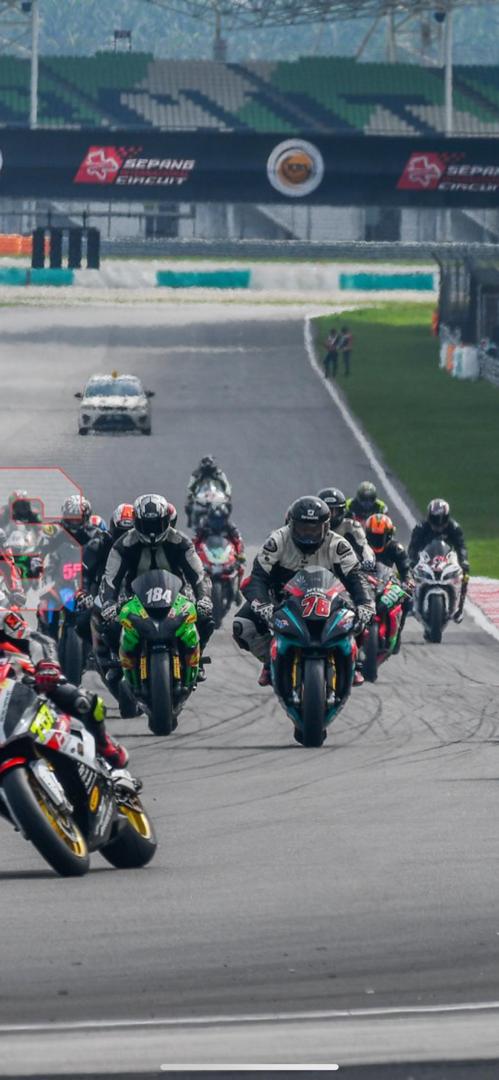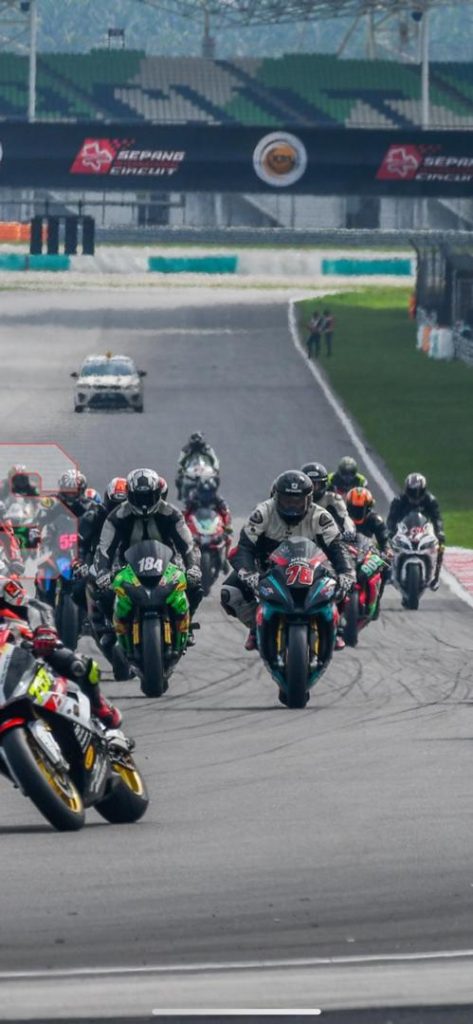 What advise does he have for upcoming racers?
"Don't give up. Just go out and do your best and always open for your mind to learning something new and also always have an open mind when racing so you are able to make changes in a blink of an eye."
Kishore's Wishlist:
1. That the current pandemic ends soon.
2. To have impacted peoples live in a positive way.
3. To add more time on track and bikes in the garage.
Know anyone who is an Interesting Biker? Email us at info@bikesrepublic.com and we will be happy to feature him or her.