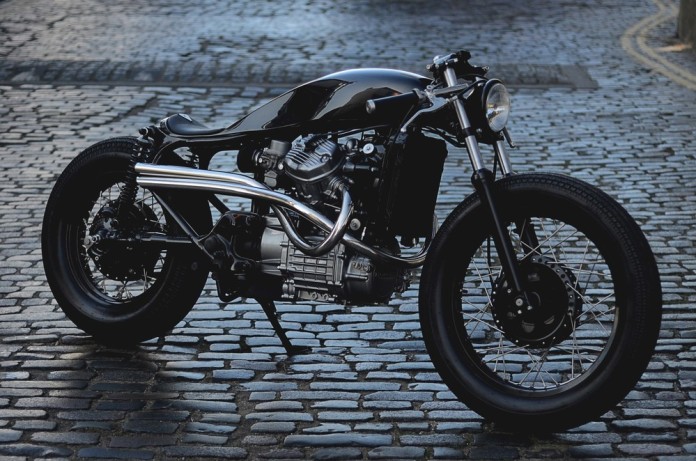 Honda CX500-based Auto Fabrica Type 8 is one seriously stunning and sexy custom café racer.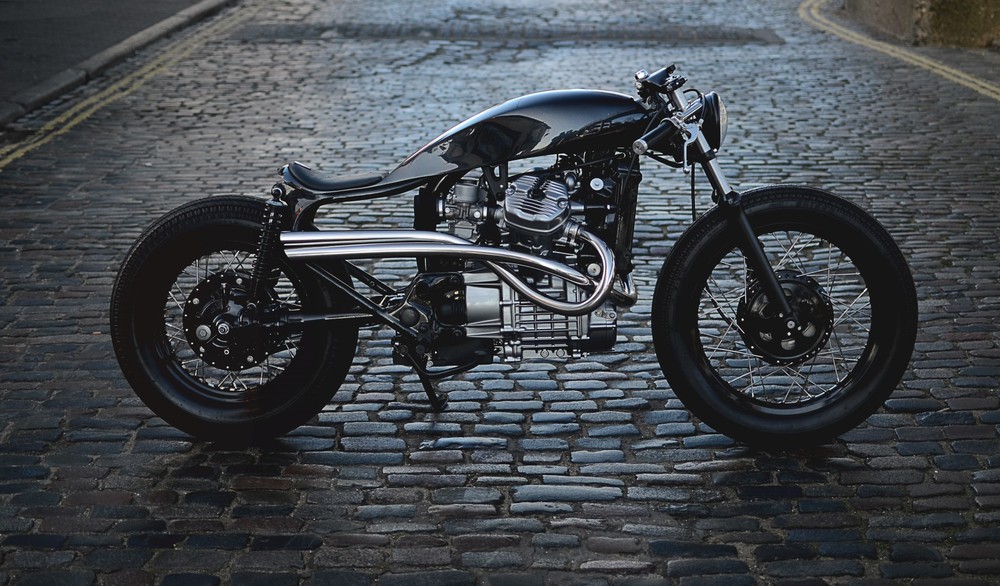 We know very little about industrial designers and custom motorcycle builders Auto Fabrica, but we'll agree that its Honda CX500-based custom cafe racer called the Type 8 featured here is one sexy hand-crafted work of art.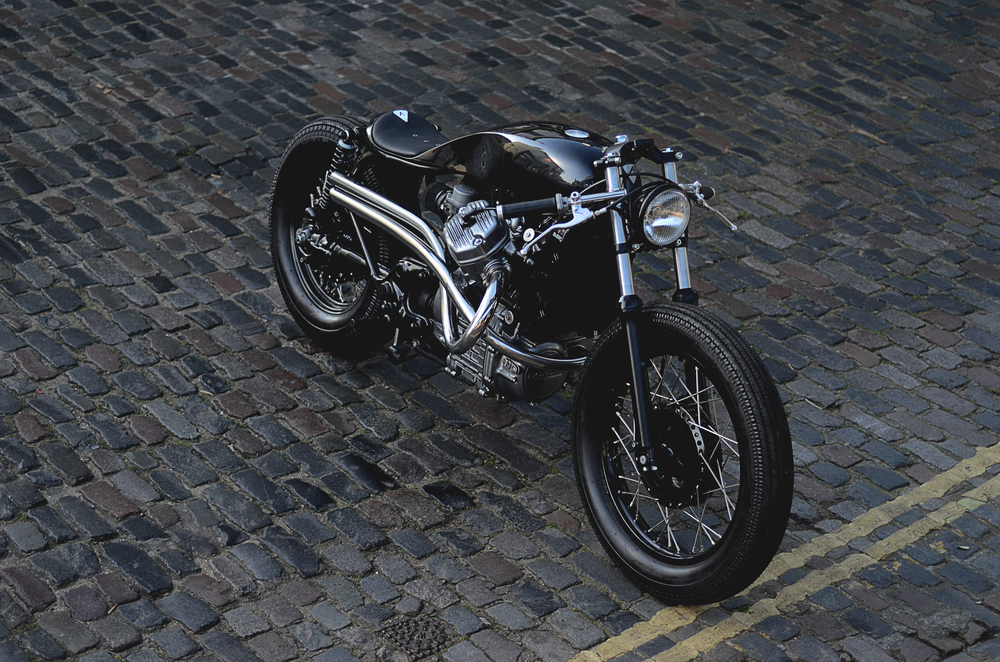 First up, a quick history lesson. When it was first introduced in 1978, the Honda CX500 was both ahead of its time and rather controversial. It featured Honda's liquid-cooled 500cc 80-degree V-twin with four pushrod valves per cylinder instead of overhead cams and was mounted longitudinally, mirroring the signature of Moto Guzzi bikes. It also had what many thought to be a rather controversial frame design underneath its awkward-looking exterior that divided fans.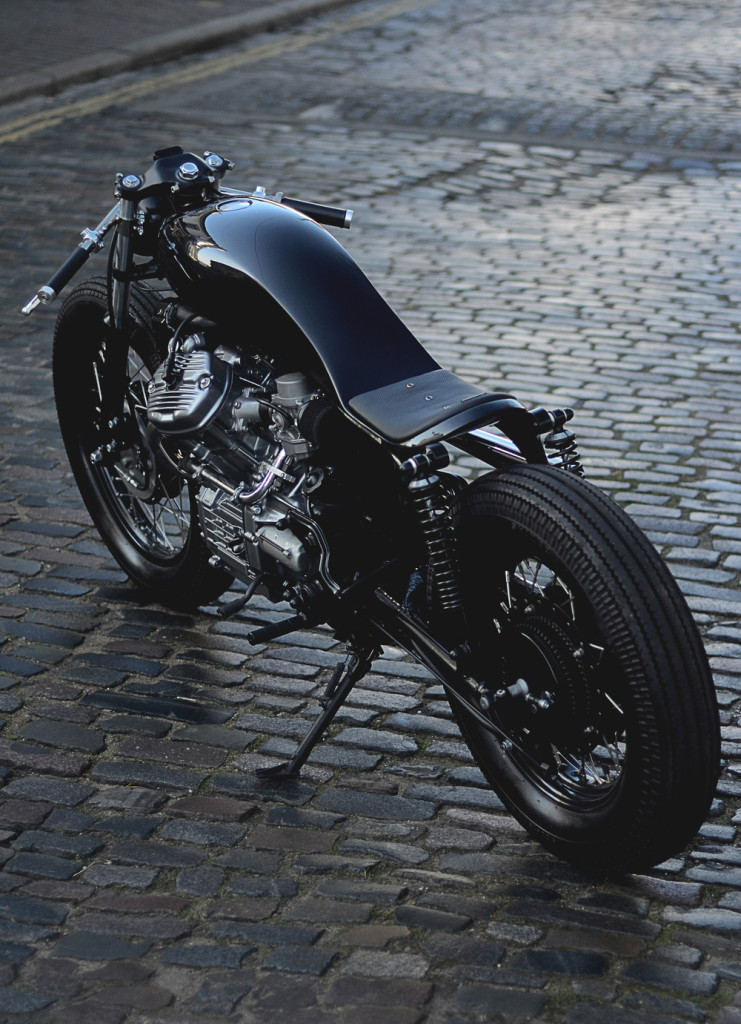 Surprisingly, Auto Fabrica opted to retain the CX500's original frame when building the Type 8. The builders chose instead to clean up the bike's frame and outlooks by giving it a completely new and bespoke exterior. The CX500's stance is enhanced further with its custom suspension and wheels.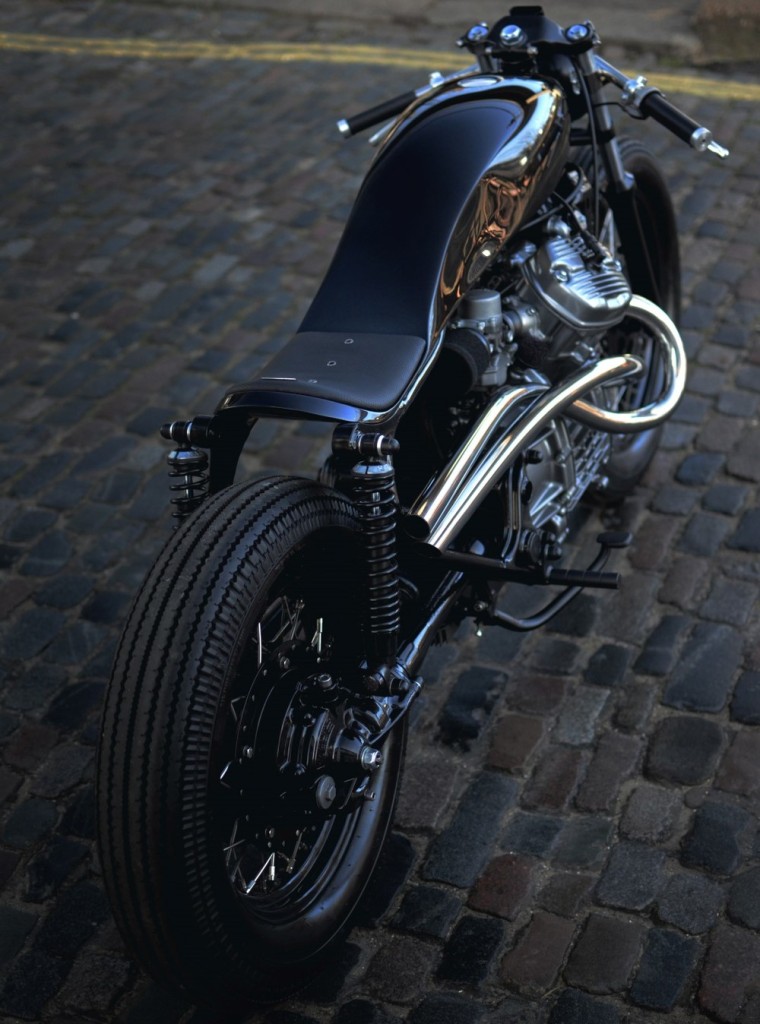 Up front, the Auto Fabrica Type 8 gets its forks shortened and now uses a pair of Maxton springs whilst the rear is gets a pair of Hagon twin shocks. The stock bike's rather ugly Comstar wheels have also been swapped for new spoked design units. The front unit is lifted from the Honda CB450 TLS model and measures 19-inches whilst the rear's a 16-inch unit laced into a Honda hub.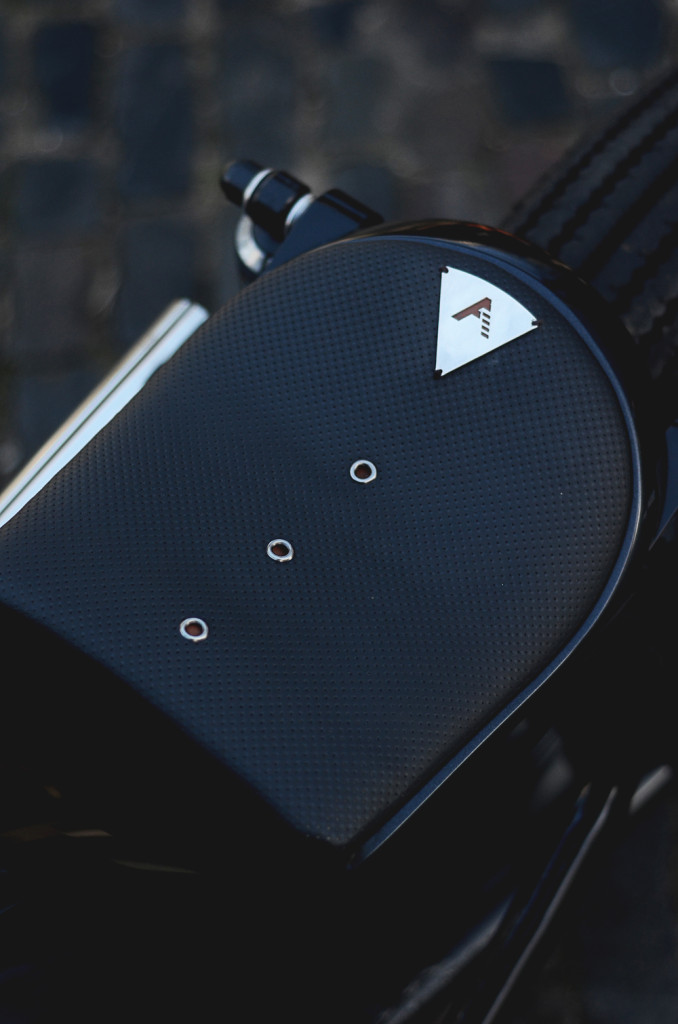 The long and slender fuel tank was hand beaten out of aluminium and comes with a traditional pop-and-twist tank cap. The seat design is also a masterpiece with its dark, perforated leather cover being decorated with Auto Fabrica's logo plaque plus three small 'eyelets' that reveal contrasting yet discreet set of tan leather inserts.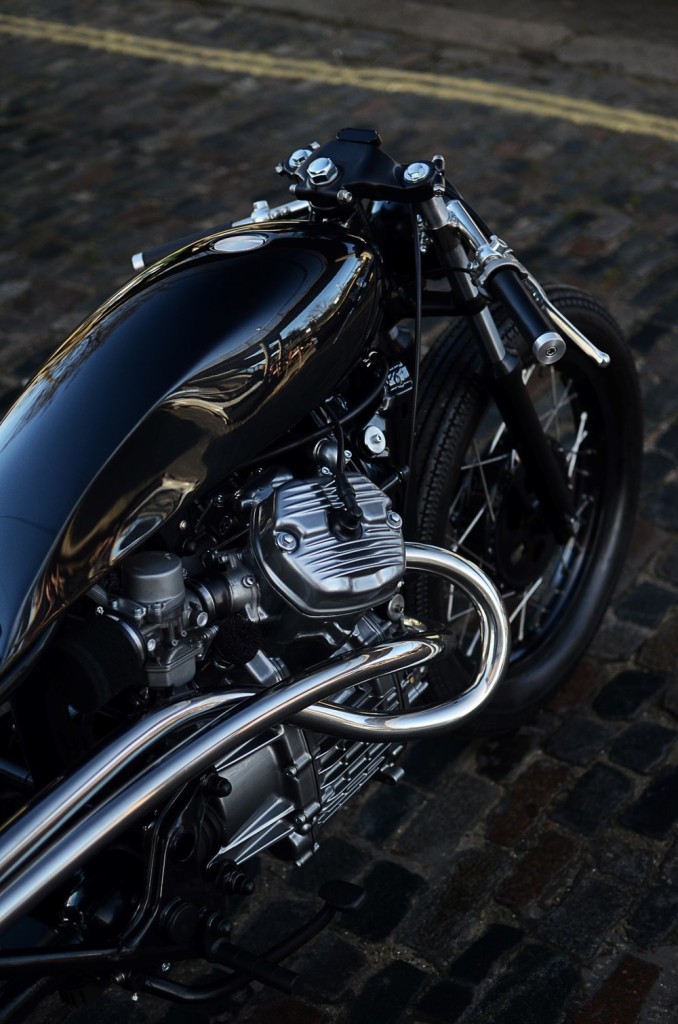 Our favourite bit is the exquisite one-off custom twin exhaust pipe. Auto Fabrica builders opted to go all out with this component and hand-bent it using 316-grade stainless steel. It complements the rebuilt V-twin engine that also features gas flow heads plus reconditioned and rejetted carburettors running on foam filters.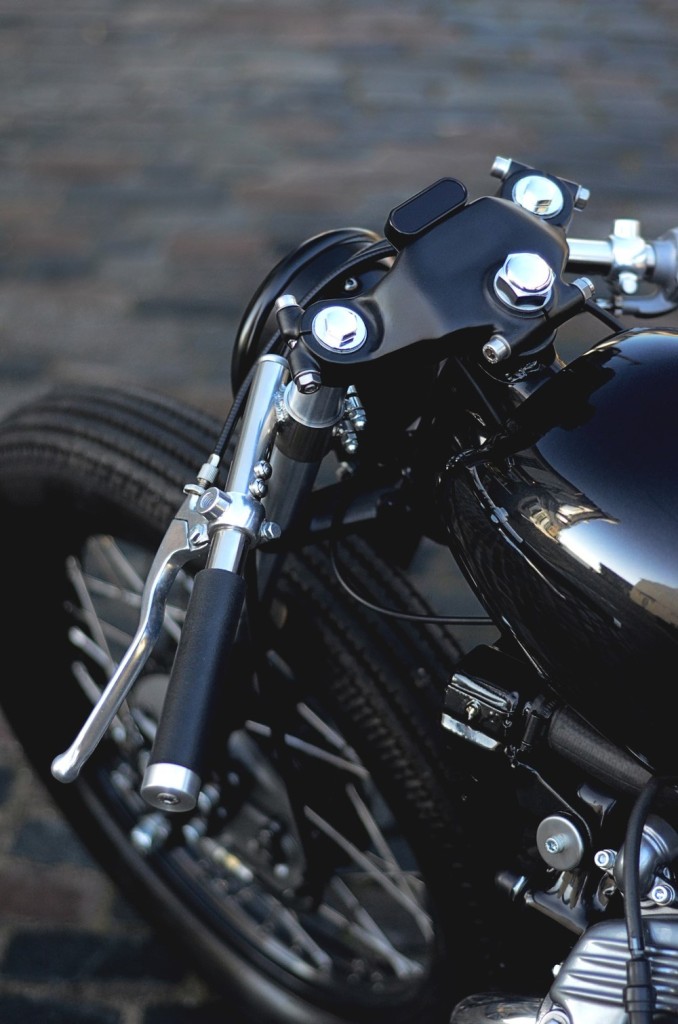 But the goodness doesn't end at just the obvious as Auto Fabrica builders have also spent a great deal of time in the finer details. Highlights here include the clean-shaven top triple clamp in front, the fitment of a tiny digital Motogadget speedo unit, not forgetting the stainless steel clip-on handless with integrated switches as well.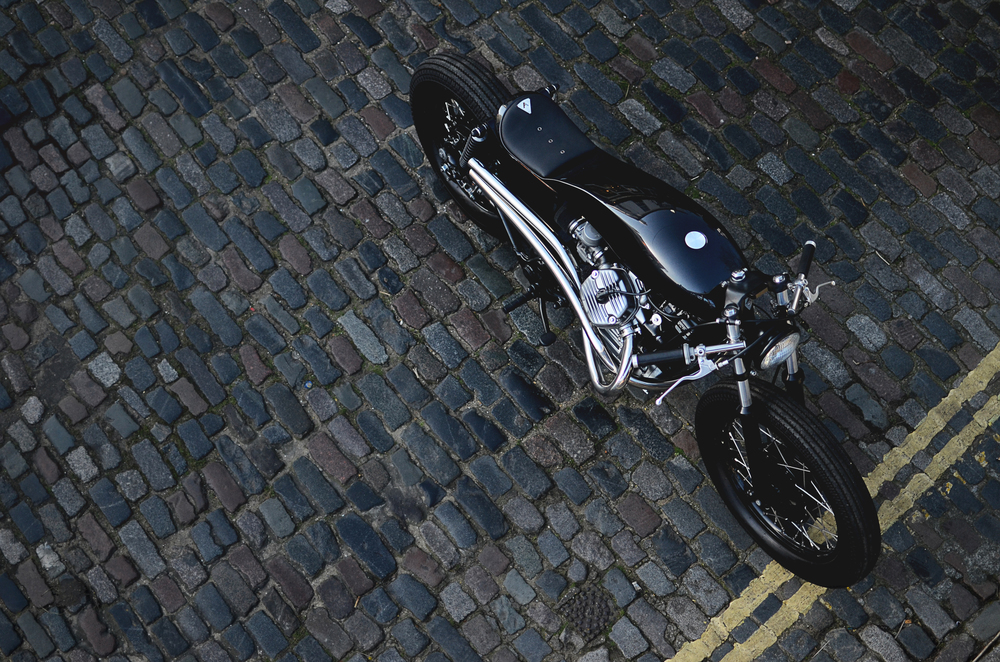 Words do little at describing just how stunning the Auto Fabrica Type 8 looks. You can check out more of the Type 8 and other stylish creations from Auto Fabrica through its official website, Instagram and Facebook pages too.
Sources: Auto Fabrica via Airows / Bike Exif