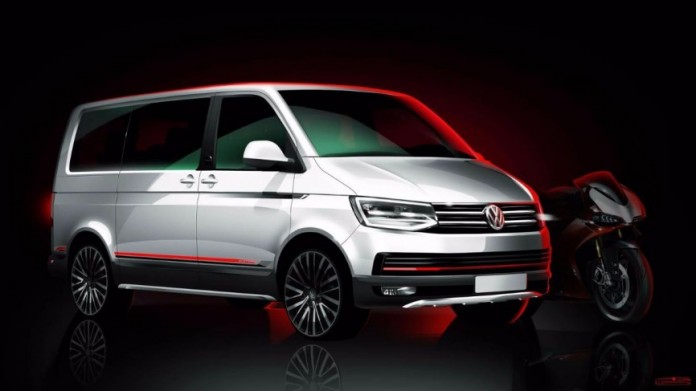 Newly revealed VW MultiVan PanAmericana concept could perhaps be the perfect van for your next superbike trackday.
It appears that the mothership known as the Volkswagen Group (Volkswagen AG) has taken its entry into the motorcycles game via its reign over the Ducati brand on a whole new level. The firm recently released these images of its latest concept vehicle, the VW MultiVan PanAmericana concept, which stands as the VW brand's perfect idea of what a perfect trackday bike-hauler should look like.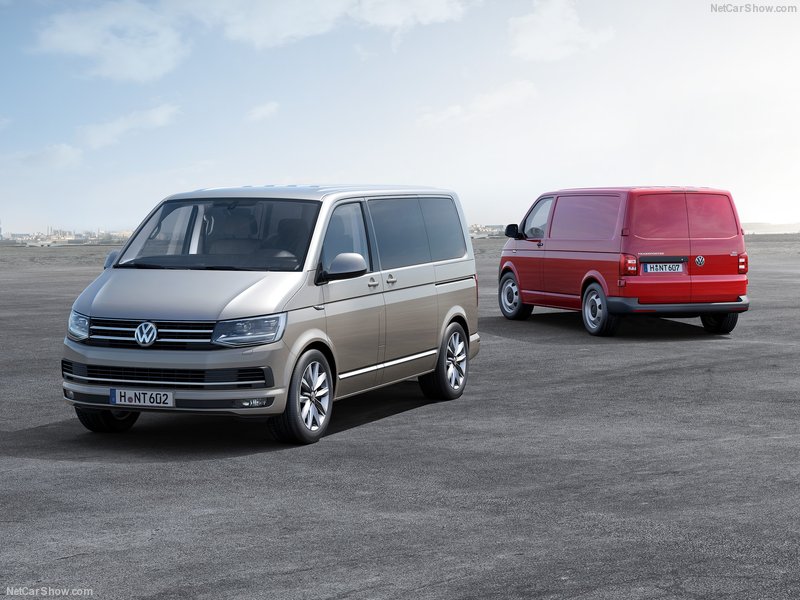 Although it is billed as a mere concept, this is indeed a vehicle that could turn into reality very easily given the fact that it is based upon the VW MutliVan (aka VW Transporter T6, pictured above) that is being actively produced today. The concept images revealed indicate the van's special ability to carry a full-sized superbike – which looks suspiciously like a Ducati 1299 Panigale! – in its presumably stripped rear cabin, turning the VW MultiVan into a proper bike hauler.
Adding some spice to the concept's aesthetics are unique exterior traits, namely the Oryx white paint scheme combined with Flash Red highlights and black accents that give a very sporty contrast. To complete the look, it even has wheel arch mouldings and flared side sills plus a front metal underbody guard and beefier multi-spoke alloy wheels at all four corners.
On board, the concept's cabin differs from the regular MultiVan, the cabin sees the middle of the seats cladded in a rugged "Clip" upholstery with white and carbon decorative strips and, instead of a carpeted floor, it features an aluminum diamond plate meant to enhance the concept's ruggedness further.
However, the VW MultiVan PanAmericana concept isn't just about looks. Complementing the emptied rear cabin to house the bike, the concept is also primed with a electric load ramp for easier bike loading and un-loading, as well as interior mounting hooks to anchor a bike in place whilst in transit.
And, like the production version, the VW MultiVan PanAmericana concept is envisioned to adopt one of the VW brand's 2.0-litre tubodiesel four-cylinder engine that develops 201hp and 400Nm of peak torque. It will power all four wheels via a seven-speed DSG dual-clutch transmission paired with a 4MOTION all-wheel-drive complete with a mechanical rear differential lock unit.
Well, what are you waiting for VW?! Make it already!
Sources: Worldcarfans and MCN