Our friends at Shell Malaysia will be conducting a Shell Advance roadshow especially for bikers this weekend in Sentul, KL on June 14.
The carnival will run starting from 10am until 6pm in the evening. Seven workshops will be participating in the event that will be held just behind the Sentul Police Station. All ranges of the Shell Advance motorcycle oils, including the newly-launched Shell Advance AX-5 15W40 scooter oil will be offered at special promotional prices.
During the carnival, each visitor that purchases the promotional Shell Advance Ride-On package will be rewarded with discount vouchers for their next purchase. Also up for grabs are exclusive Shell Advance and BikesRepublic.com merchandises including premium items such as tee-shirts, keychains and lanyards.
For thrill-seekers, the Shell Advance On-Wheels truck will also be present with the exclusive MotoGP bike simulator. A special Time Trial Challenge will be held where participants stand a chance at winning tickets to attend the 2014 Shell Advance Malaysian MotoGP weekend in October this year.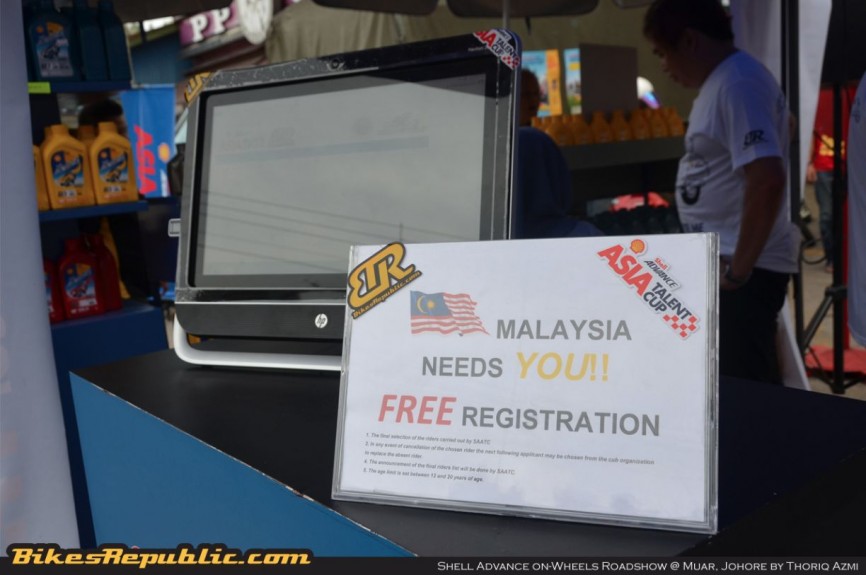 On top of that, youths between the ages of 12 to 20 are welcomed to register their interest for the next selection process for the Shell Advance Asia Talent Cup (Shell Cup). Shell Lubricants marketing manager Alex Lim states, "The Shell Cup is an once-in-a-lifetime opportunity to train and race at a very competitive level.
Shell Advance is the title sponsor of this world-class competition to unearth young talents. This year, seven of the 22 selected riders are Malaysians and we hope to rally the public behind our young riders as they take on their peers from other Asian countries.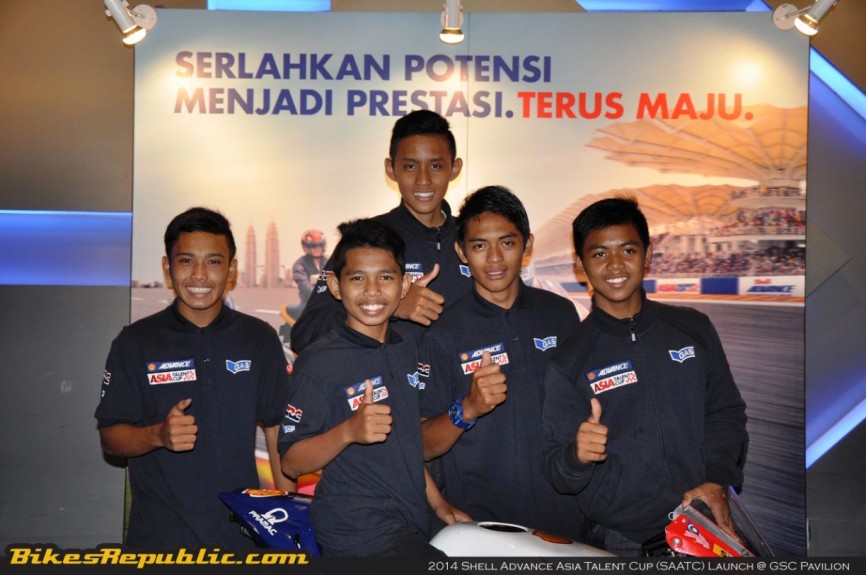 We certainly hope to see more Malaysian talents compete at the highest levels of the sport."
In conjunction with the Shell Cup's inaugural competition season, Shell Advance will also reward three lucky Grand Prize winners through its SMS-based contest. Open to customers who purchase any bottle of Shell Advance 4T motorcycle oil, participants need only follow the simple instruction by entering the "Kedai Kod" found on the oil pack's label and answer a simple question via SMS.
The three Grand Prize winners will bring home an exclusive Shell Cup replica race bike, followed by a VIP experience at the 2014 Shell Advance Malaysian MotoGP. Also up for grabs are 500 exclusive Shell Cup Race Packages that is comprised of an exclusive Shell Cup jacket and a pack of Shell Advance Ultra 4T.
For more information, as well as contest terms and regulations, please visit www.shell.com.my/advance-ride-on.