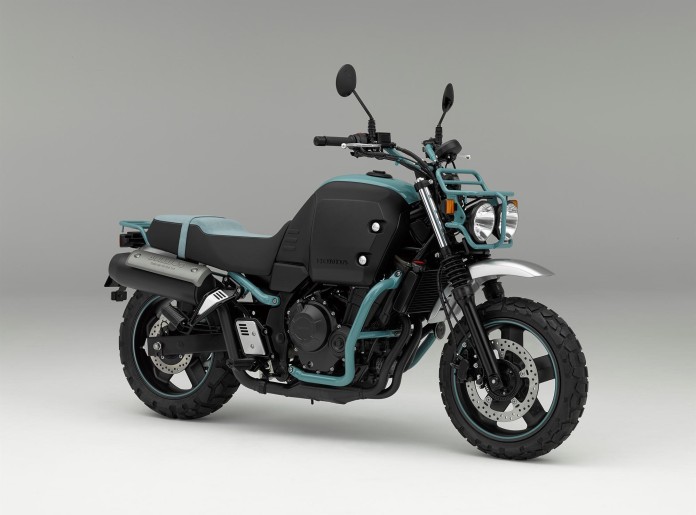 Leaked patent of Honda Bulldog concept suggest Honda's intent at producing it sometime soon.
Another Honda patent has leaked away online, with the sketches showing the Honda Bulldog concept this time around. This new leak comes barely a week after a previous one surrounding the Honda Neowing concept three-wheeler.
Unveiled last year during the Osaka Motorcycle Show, the Honda Bulldog concept is based on the Honda CB400F naked middleweight – a highly popular 400cc model sold in Honda's Japanese home market.
The Bulldog added a more rugged styling and off-road-esque stance, but it was regarded as neither an adventure or scrambler type motorcycle. It is likely that the motorcycle only embodies the off-road styling whilst its actual off-road abilities remain questionable.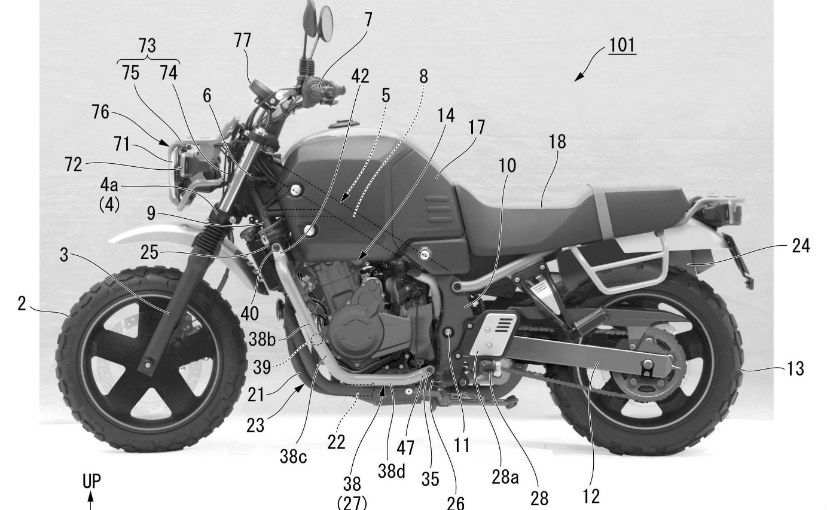 Nevertheless, Honda has perhaps seen a potential in this bike catering the demands of those that want an on-road bike with off-road styling, explaining why it has filed a patent in Japan. One thing for sure, Honda is protecting the concept's innovative storage space design with this patent.
To refresh your memory, the Honda Bulldog concept boasts a very clever storage spaces placed on either side of the fuel tank. Though they appear integral to the tank, the black plastic sides are more akin to panniers and can open to reveal a substantial amount of storage space.
Also worth noting is the fact that the bike in the patent sports several differences from the concept bike shown in Osaka last year. Changes can be seen in the indicators, tail light and the disc brakes.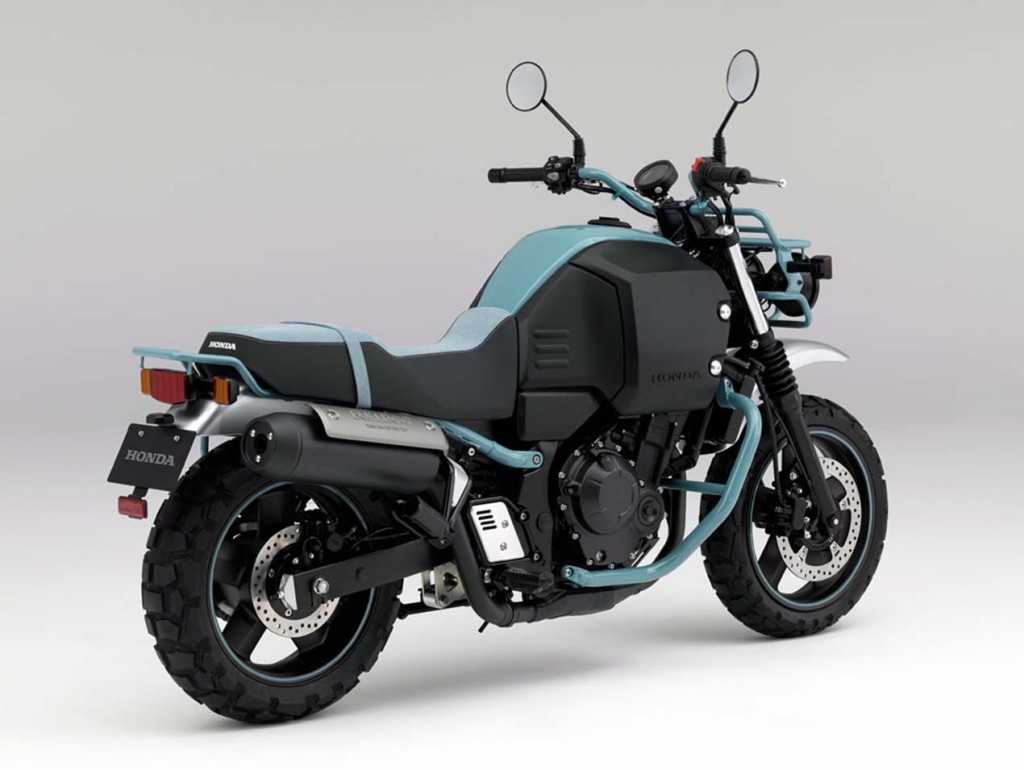 Honda should not have trouble putting this concept into mass production as it already borrows parts from Honda's existing models. However, whether the road-going Honda Bulldog concept will win over consumers in a new market niche is something that remains to be seen.
Sources: Visordown / Motoroids