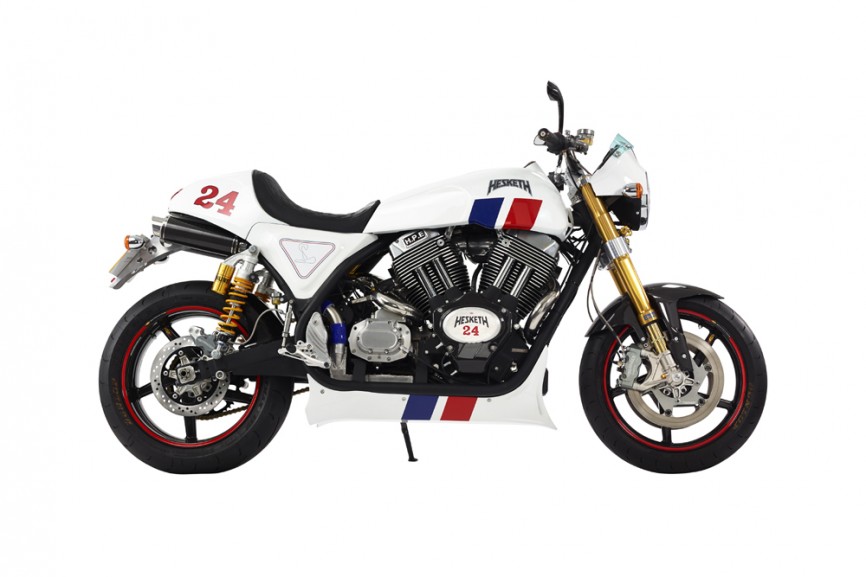 British purveyor of hand-built motorcycles, Hesketh Motorcycles, revealed its latest exotic creation recently called the '24'.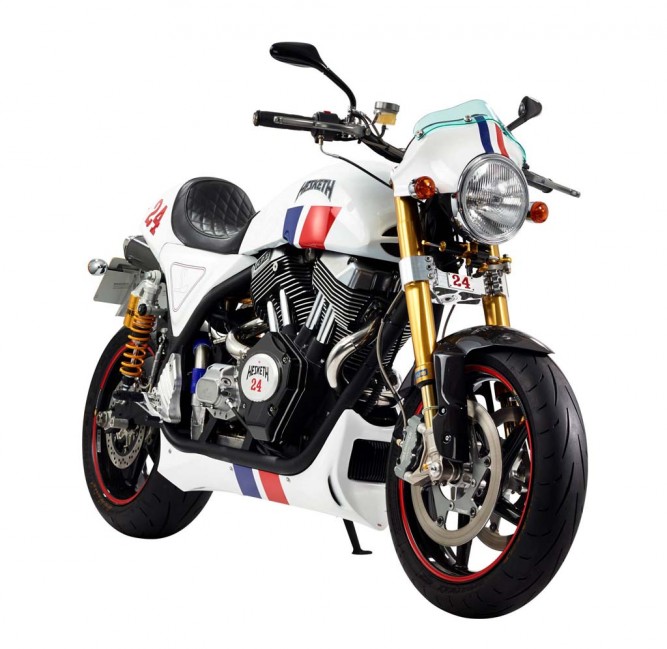 If the name sounds familiar, the firm is indeed the brainchild of Lord Hesketh the Third, the same person behind the Hesketh Racing F1 team that gave legendary British playboy driver James Hunt his grand prix racing debut. Lord Hesketh founded the Hesketh Motorcycle firm in 1980, spawning its first creation, the V1000, that same year. Since then, things have been relatively quiet until recently with the unveiling of the 24.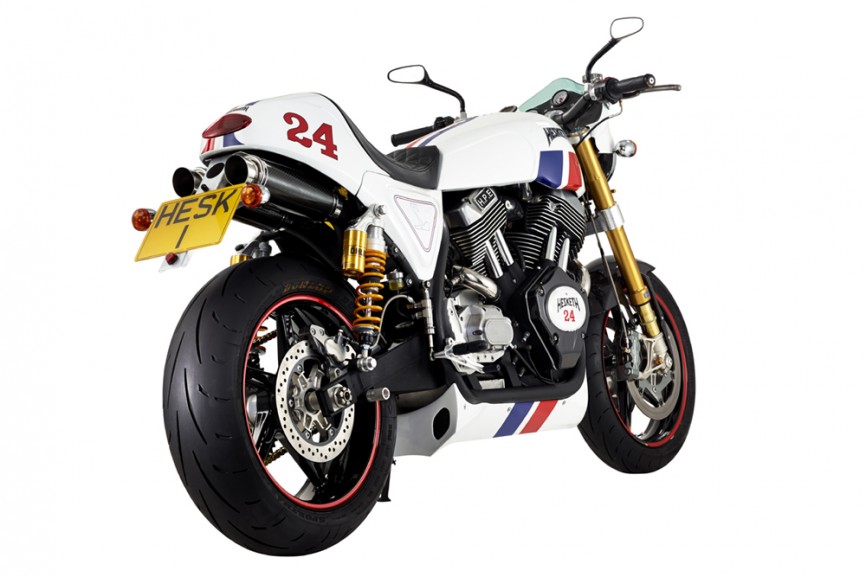 Ending the brand's three decade-long hiatus, the 24 could only be described as one truly exotic bike. Powering it is a liquid-cooled 1,950cc S&S X-wedge 56° V-twin motor. The motor, tweaked by UK performance tuning firm HPE, outputs a total of 125hp and 189.6Nm of maximum torque to propel the exotic sportster via a five-speed overdrive Baker gearbox with a 'KingKong' cable-actuated clutch commonly found in Cadillac cars.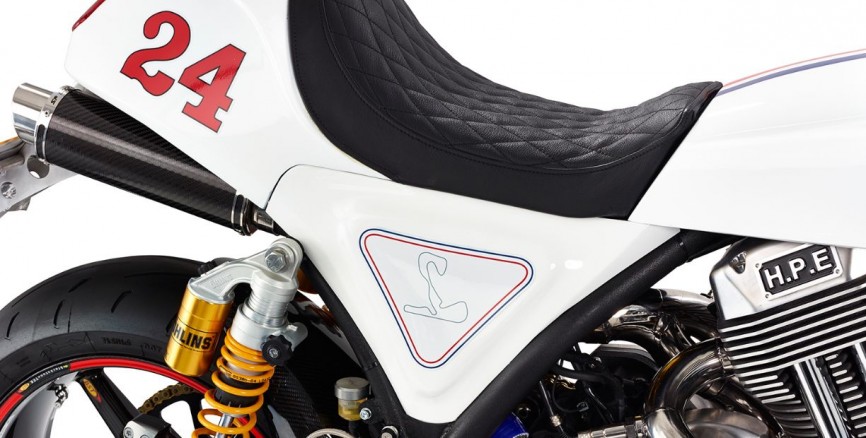 The mill also features two exhaust cams and one inlet cam that allows it the ability to spin up to 6,500rpm throught the transmission. The powertrain also adopts a chain drive, to which the firm states was a needed system due to the package's high-torque nature – a belt drive would've altered the 24's nature into a cruiser instead.
Elsewhere, the 24 features a large 19-litre fuel tank running from the top to a metal tank placed in the belly pan. It also features a 'top of the line' Ohlins telescopic suspension all-round, a Beringer twin disc brake setup, BST carbon fibre wheels, and a leather-covered seat that sits 820mm high. All this is then encased in a frame specially designed by Racing Innovations.
Only 24 examples of the exotic single-seater will be produced and sold to buyers who can muster its £35,000 price tag for each. Said price includes a two-year extended warranty offer as well.
After the 24, the firm indicated plans of a sports tourer similar to its V1000 model, as well as a two-seater version of the 24.
Hesketh Motorcyles 24
Source: Hesketh Motorcycles via Visordown