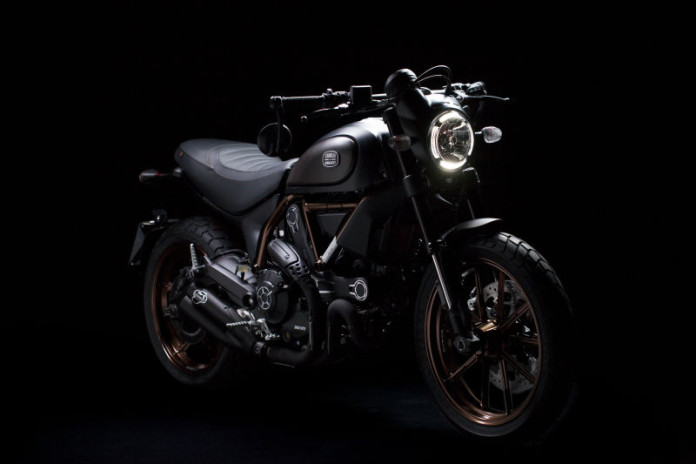 The Scrambler Ducati just got even cooler with the revelation of the Scrambler Ducati Italia Independent limited edition version.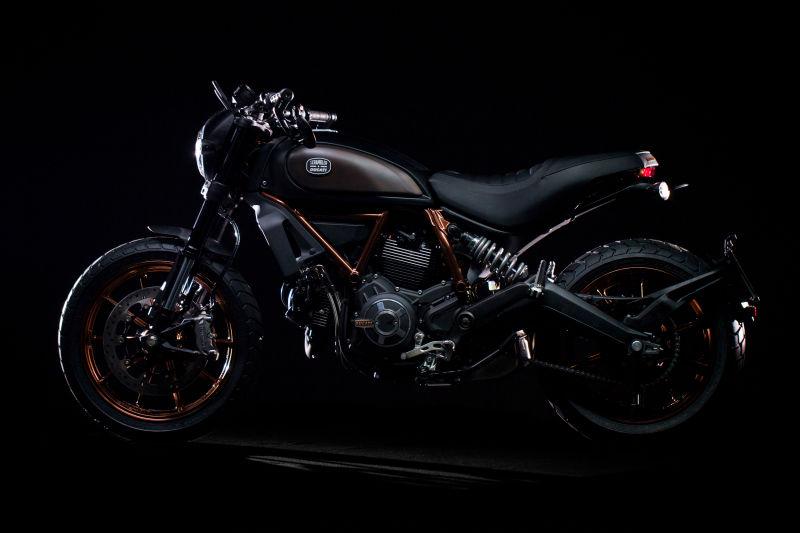 As it is, the Scrambler Ducati range perfectly epitomises everything that is 'cool' and 'retro' on two-wheels. However, should neither of the four variants of the 803cc version or the new Flat Track Pro and baby Sixty2 399cc variants tickle your fancy, then this collaboration with Italia Independent should up the ante.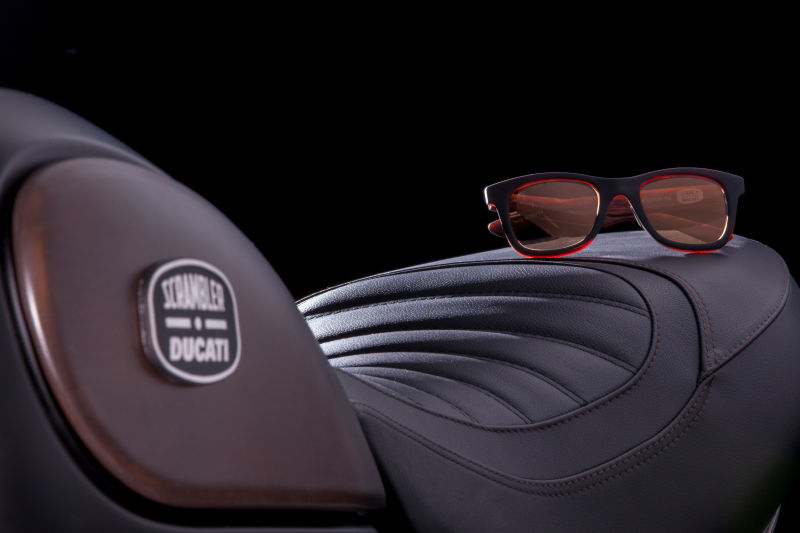 For the uninitiated, Italia Independent is an Italian creative and stylish brand specialised in producing lifestyle eyewear products. Of course, being the 'different' sub-brand that it is, it comes to no surprise that the Scrambler Ducati sub-brand would collaborate with such a brand.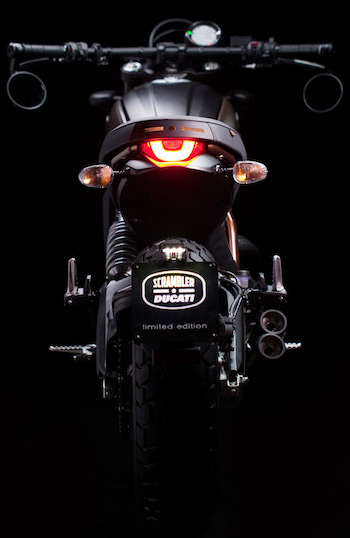 Back to the bike and it takes things further up a notch compared to the existing variants of the 803cc Scrambler model. It dons a much darker approach in its aesthetics compared to the Scrambler Throttle with highlights such as the matte black-finished tank with contrasting aluminium covers and 10-spoke wheels finished in a 'Night Copper' paint scheme.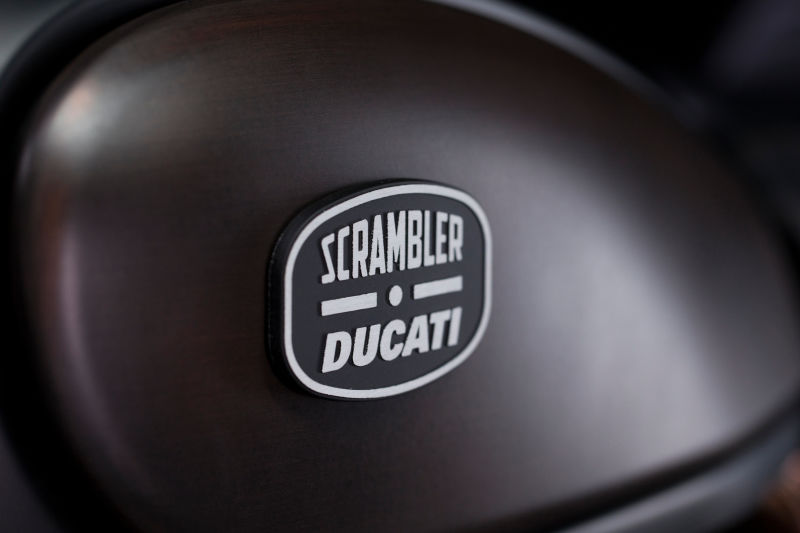 Other unique highlights include a café racer style headlamp cover, a low-drag handlebar design with a pair of stylish under-bar rear-view mirrors and a copper-painted frame. Completing things are a set of specially designed logos littered around the bike, followed by an engraved and numbered commemorative aluminium ID plate for each bike.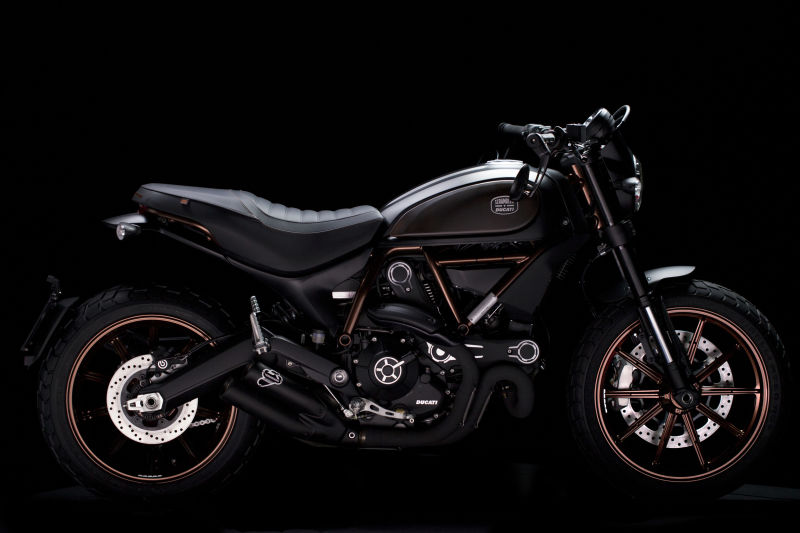 All in all, this is one dark and sexy outtake of the Scrambler Ducati that stands just a little bit cooler than the regular variants in the range. Adding further to its cause is its exclusivity, with just 1,077 units planned. Ducati hasn't announced a set price for each one just yet, but we reckon this would be one highly sought after Scrambler indeed, regardless of price.
Scrambler Ducati Italia Independent limited Edition
Sources: Scrambler Ducati via Airows and Jalopnik/Lanesplitter