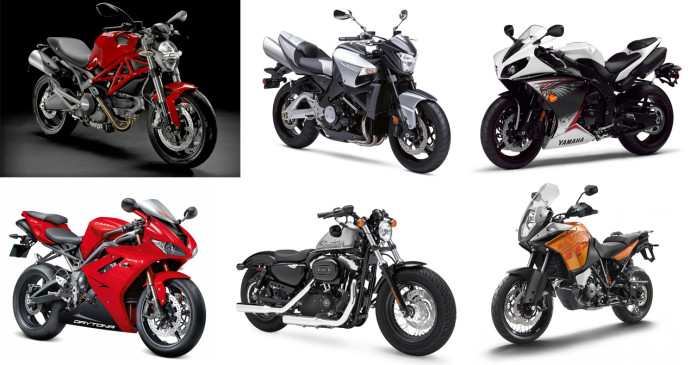 We're back with our monthly special on used bikes and here's our top seven picks for this month.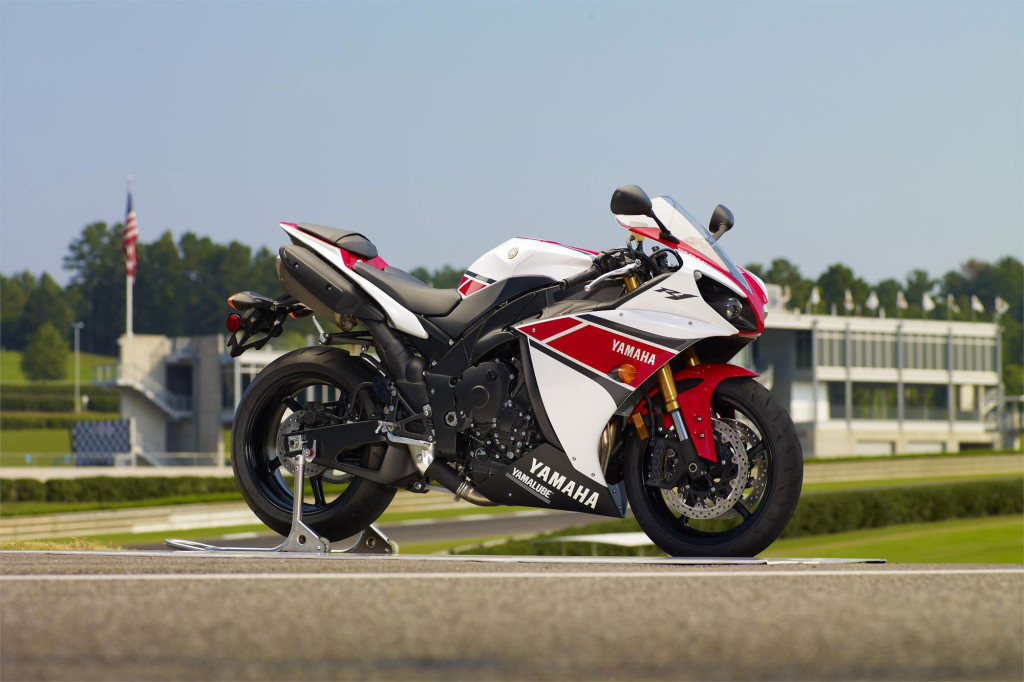 Like we've said before, your budget doesn't have to be big when it comes to starting your dream of riding on two-wheels. Fortunately for us Malaysians, the local second hand or used bikes market is a rich treasure trove of machines that can be had at bargain prices. Just read our last four specials here, here, here and here and you'll know what we're talking about.
This month, we've taken the time again to scour through the classifieds listed on both Bike Trader Malaysia – Malaysia's leading motorcycle classifieds – and the ever-popular Mudah.my online classifieds in search of awesome bargains for you, our loyal readers and followers.
Here's our top seven picks from the vast classifieds we've found listed on both sites currently that really deserves a look.
1. 2013 Ducati Monster 795 ABS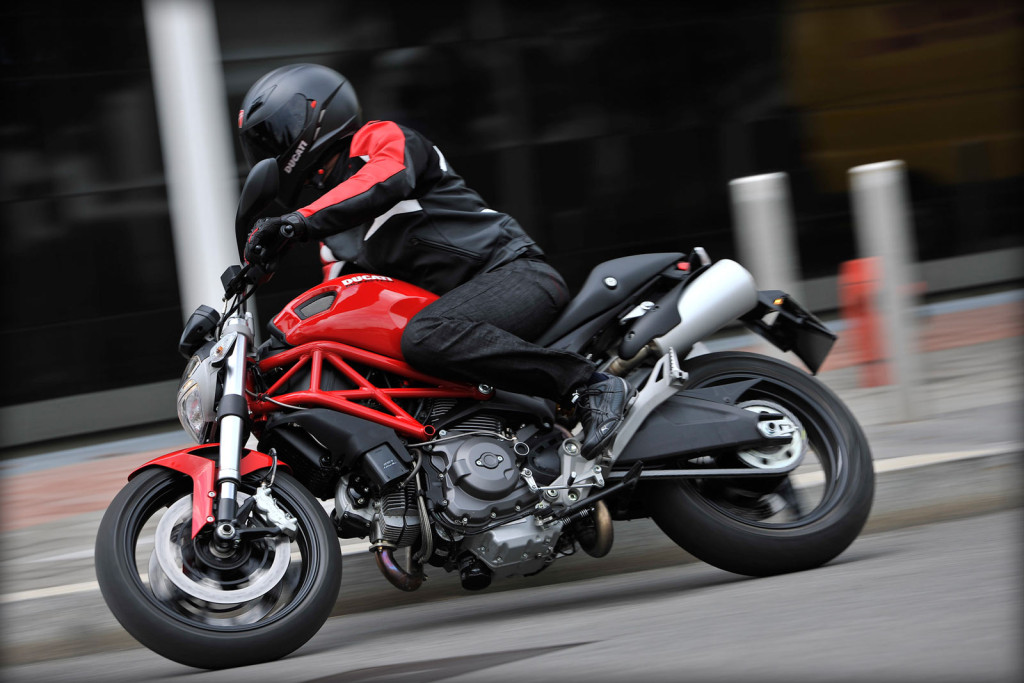 We start our list off with perhaps one of the most iconic Italian motorcycles ever produced, the Ducati Monster. Our interests ran high with this streetfighter in particular as it is the Ducati Monster 795 ABS model that was developed exclusively for the Asian market.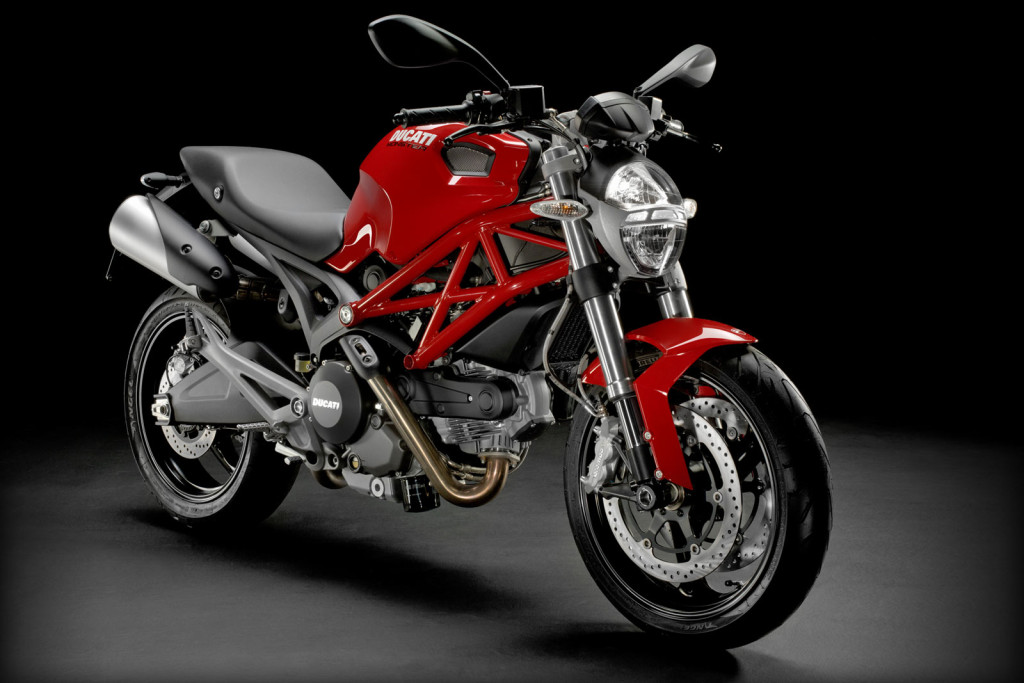 To refresh your memory, the Monster 795 marked a landmark move for Ducati as it was one of the first models to roll out of its Thailand assembly plant. It came powered by Ducati's 803cc V-twin lifted from the Monster 796 but had a lower seat height for us Asians plus a double-sided swingarm instead.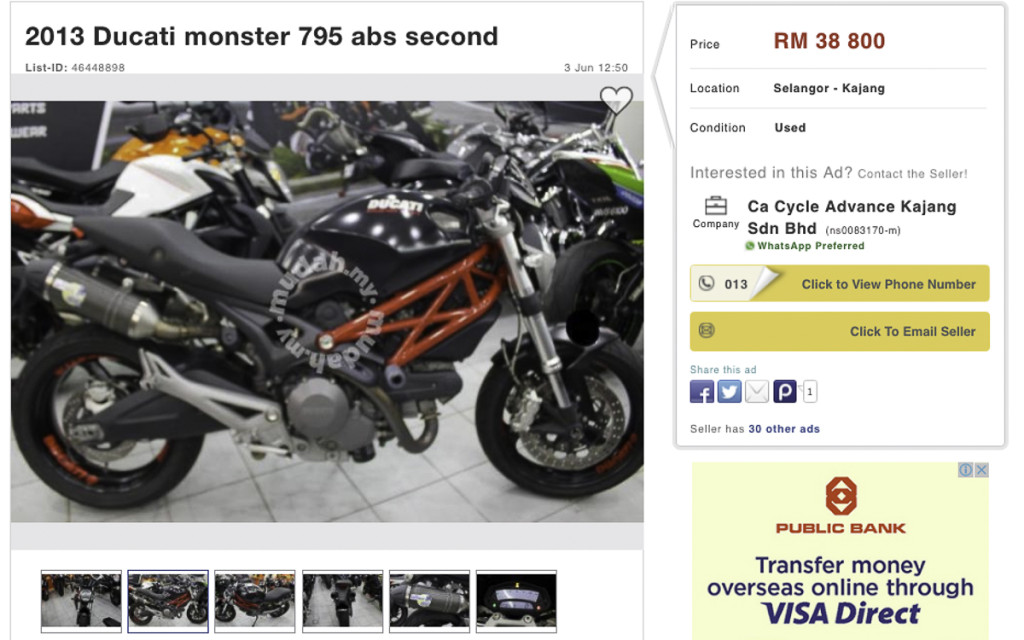 (Click here to see the ad at Mudah.my)
A number of these have hit the used bikes market lately at seemingly affordable prices below RM40,000. This particular black-painted bike we found listed on Mudah.my is on sale at the bargain figure of RM38,800. That's nearly half of theRM66,888 when new price it commanded, and you get a lot of Italian-styled motorcycling for relatively little money indeed!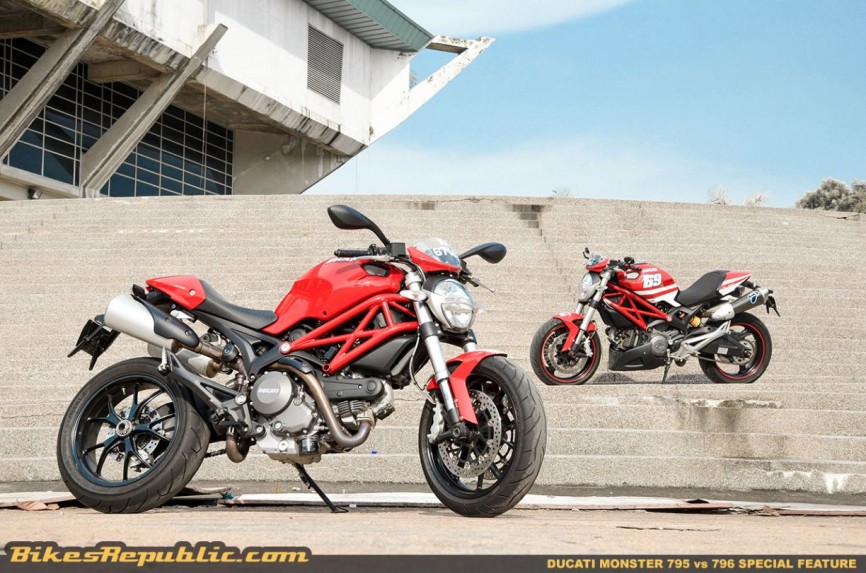 PS: Read our special head-to-head test between the Monster 795 and Monster 796 to know more about the two by clicking here.
2. 2012 Triumph Daytona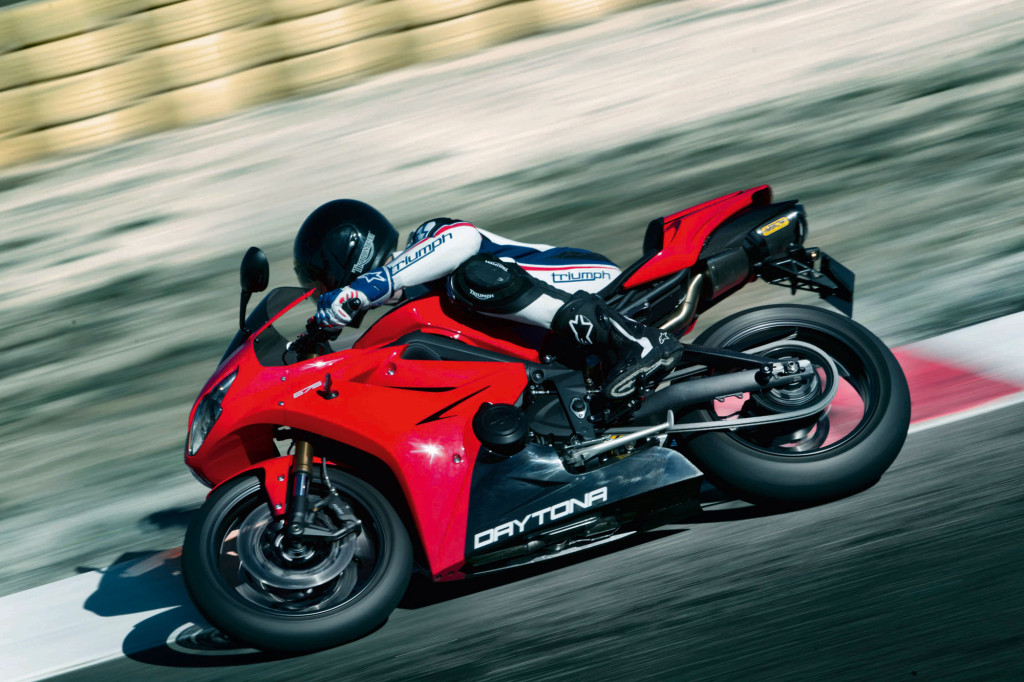 The second bike in our list comes in the form of this famed British supersport, the Triumph Daytona. Very few of these have reached the used bikes market here and this one we found listed on Mudah.my was one of two stock units available and the only one priced below RM50,000.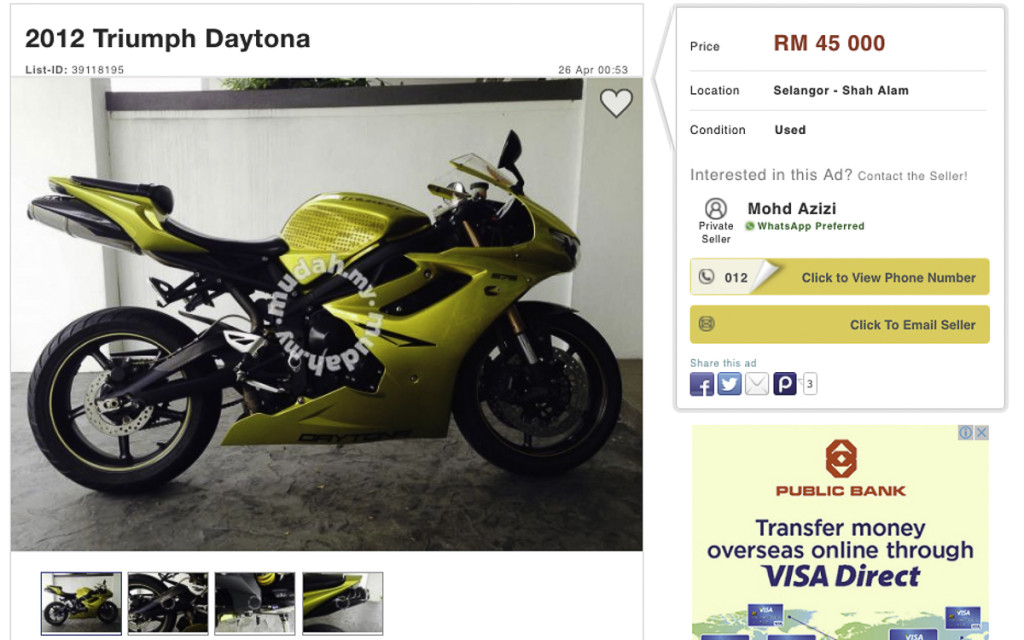 (Click here to see the ad at Mudah.my)
Being a 2012 model, this gold-coloured Daytona isn't too old in our books, and you'd still get a bike renowned for its ability to outgun litre-class superbikes in the bends. Besides that, you'd also get to enjoy Triumph's signature liquid-cooled DOHC 675cc in-line triple-cylinder powerplant at its full potential in a sport-bodied bike like the Daytona.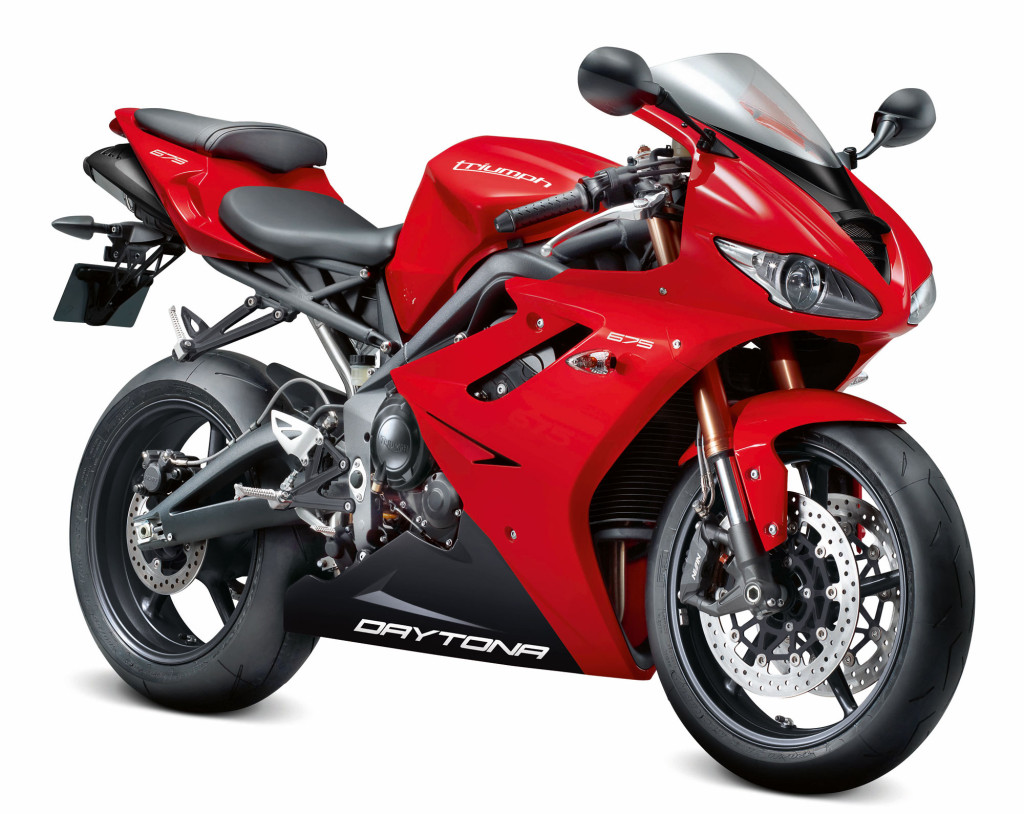 If you're the type who prides in being distinctively unique and different from the rest, then this bike's bevy of accessories, striking gold paint, and the fact that it is a rare British offering should see you stand out easily during trackdays and meets. All that for just RM45,000? That's a true steal indeed if you ask us.
3. 2008 Suzuki B-King GSX1300BK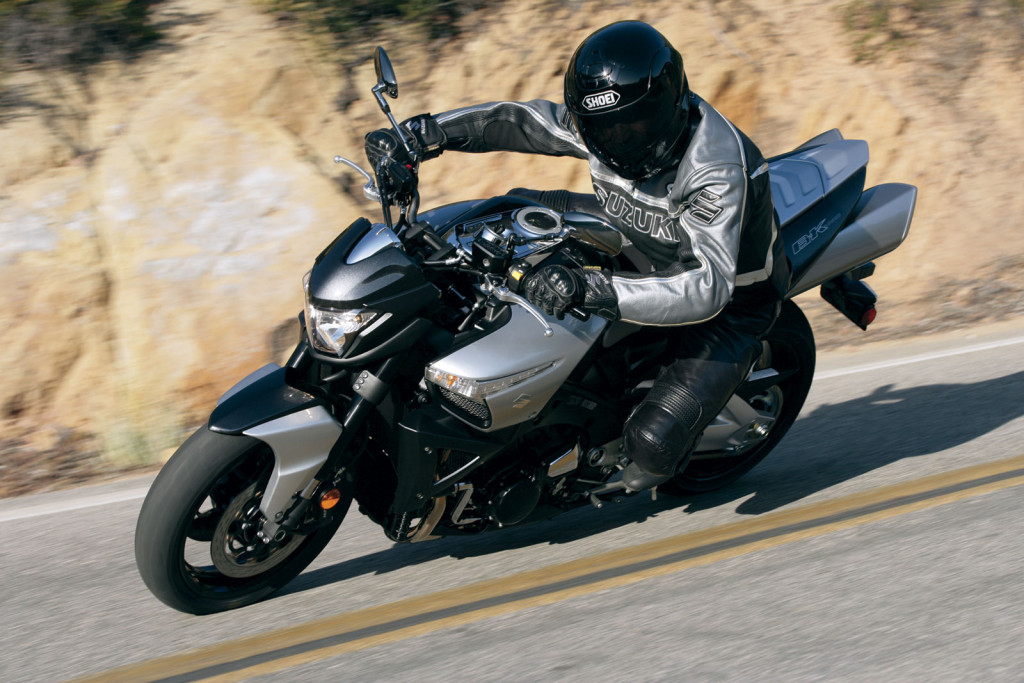 Now lets say that you'd wanted the performance of the Suzuki GSXR1300R Hayabusa but you'd fancy a more relaxed and upright ergonomics of a streetbike. That was perhaps the premise to the Suzuki B-King GSX1300BK when it was launched in 2007 before being phased out in 2012.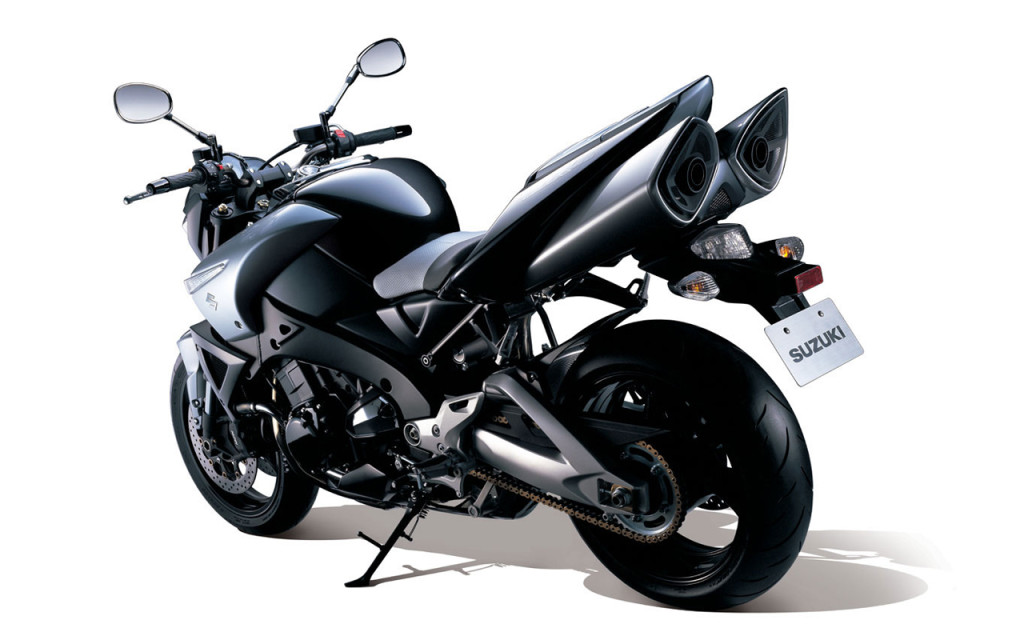 Known by many to be the Hayabusa's first cousin, it essentially was a streetfighter that came powered by the Japanese Peregrine Falcon's monstrous 1,340cc four-cylinder screamer, albeit detuned slightly. Matching its powerful engine was the B-King's aggressive styling that divided many fans to say the least.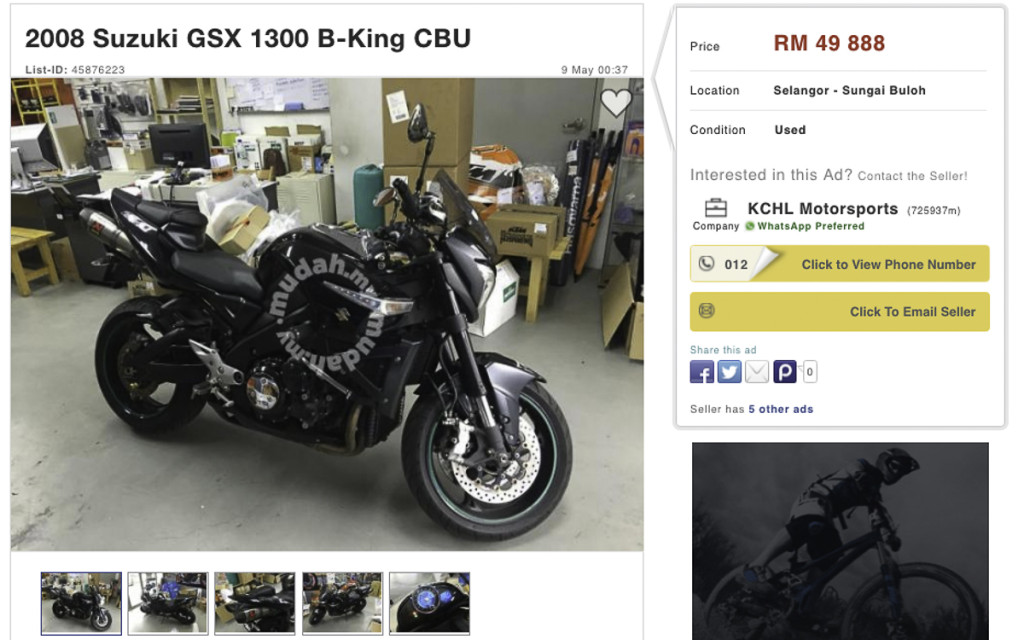 (Click here to the see ad at Mudah.my)
Say what you will about the B-King's looks – especially those tailpipes! – it is now regarded as a collectors' item after production ceased in 2012. This 2008 model we found listed on Mudah.my appears to be in immaculate condition and comes with a set of Akrapovič twin tailpipes to.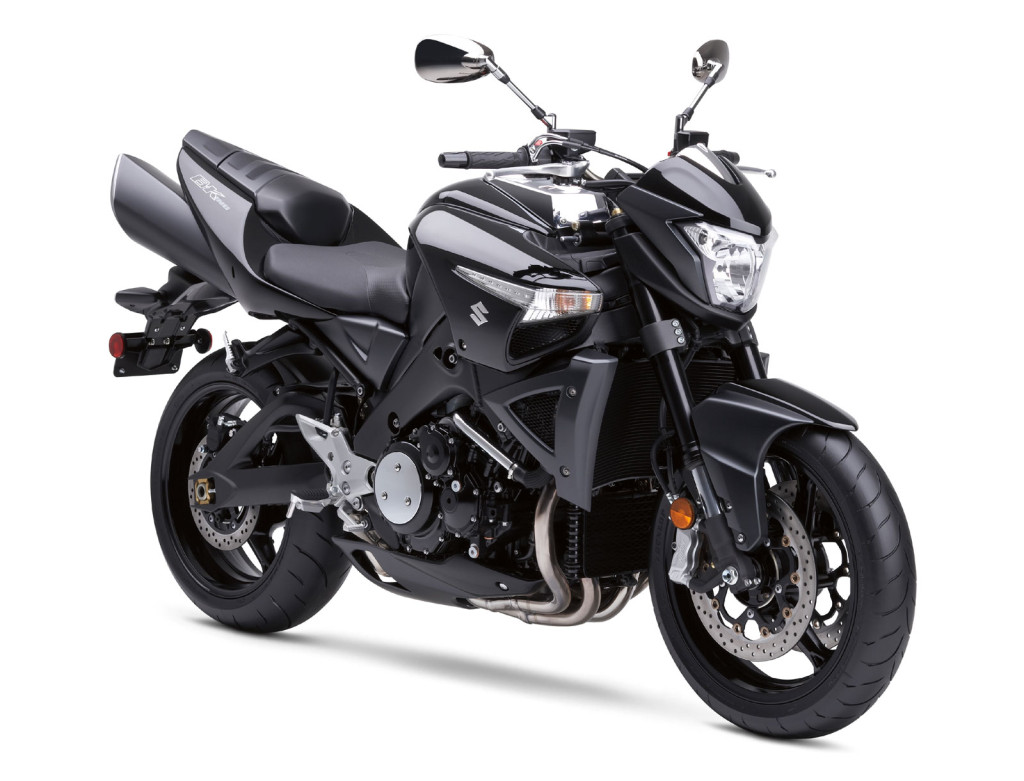 Listed at a bargain of RM49,888, this Suzuki B-King needs to be bought quickly as it stands as a perfect edition for any Japanese performance bikes collectors!
4. 2011 Harley-Davidson Sportster Forty-Eight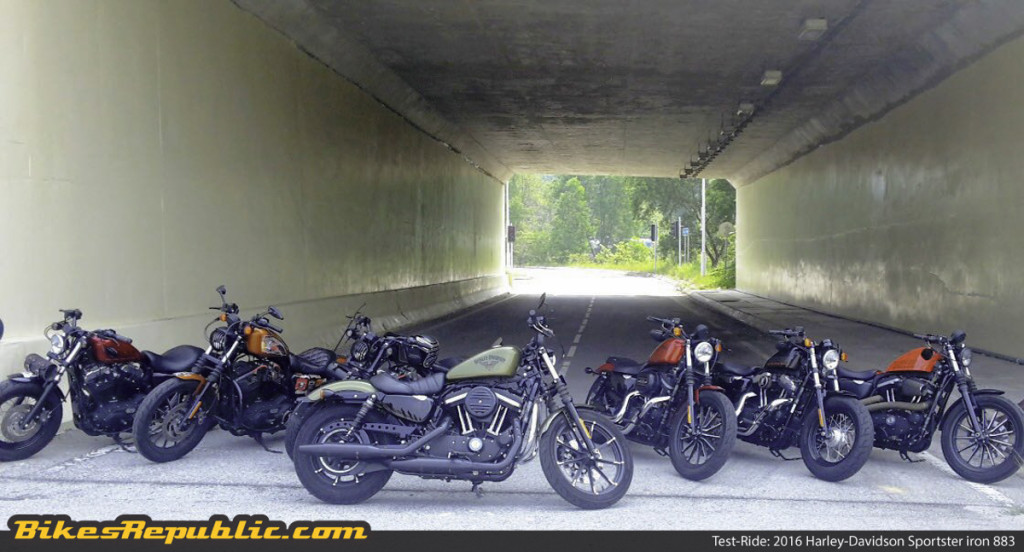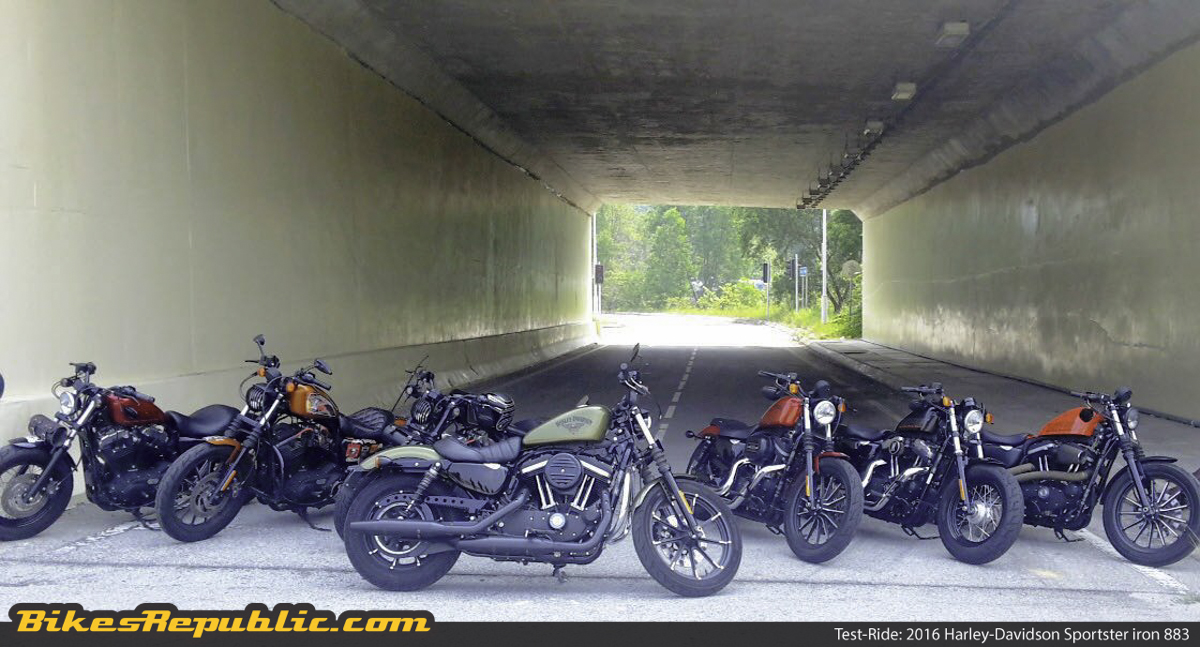 If you haven't realised it already, we at BikesRepublic absolutely love the Harley-Davidson Sportster line up. In fact, our editor Keshy has a Sportster Forty-Eight himself, and it has been nothing but a joy to ride on weekends with his mates as we saw during our recent outing whilst testing the new Sportster Iron 883.
(Click here to see the ad at Bike Trader Malaysia)
Although the new 2016 model comes with a rich array of minor updates, the RM106,000 starting price it commands is undeniably steep. Thankfully, this not so old and used 2011 model should be the perfect alternative. Listed on Bike Trader Malaysia at RM70,888, you're getting a slice of Americana that only the bar-and-shield marque can offer at a much more affordable price.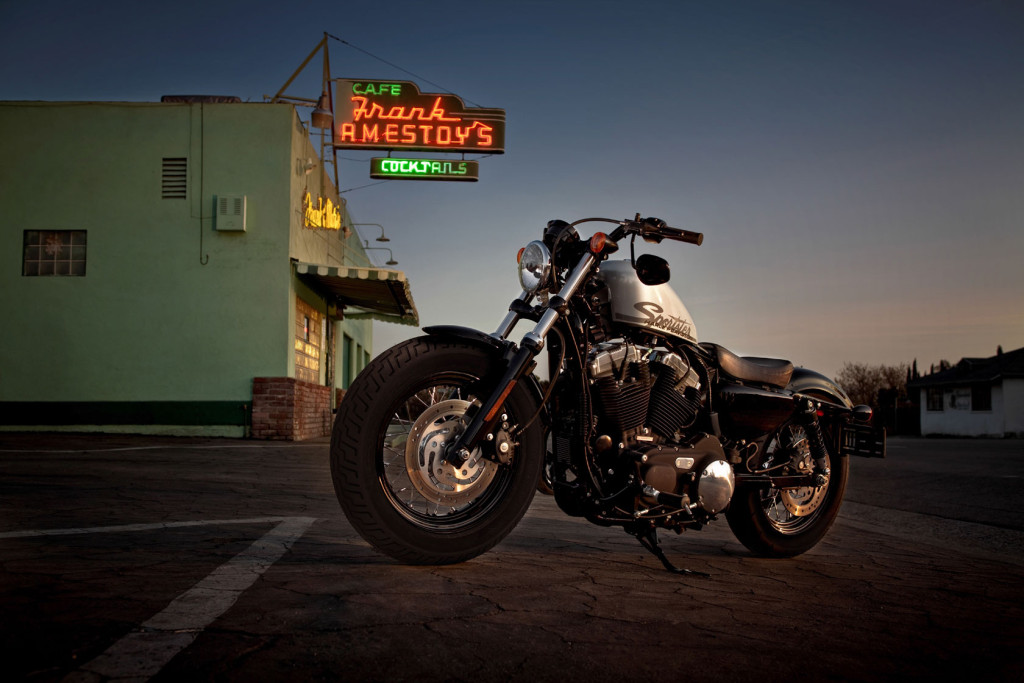 What you get here is that unmistakable taste of an American custom bobber, the thunderous sound and addictive high-torque delivery of an air-cooled 1,200cc pushrod V-twin, not forgetting the immense potential to customise it to your own unique liking and tastes from money saved as opposed to buying it new. This may just be the perfect American cruiser deal for many.
5. 2012 Yamaha YZF-R1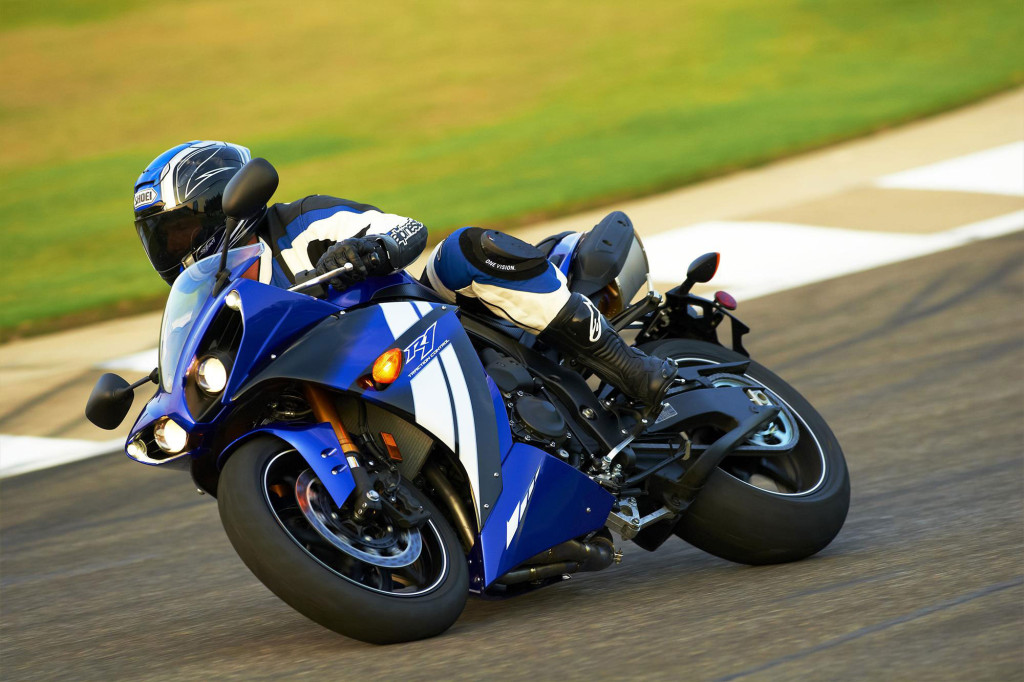 When it comes to litre-class superbikes from the land of the rising sun, the flagship Yamaha YZF-R1 has always stood at the very top of the list. And, unlike its rivals at the time, the R1 was perhaps the closest thing to a Yamaha GP bike in the marque's production line up thanks largely to its 'Crossplane' four-cylinder heart.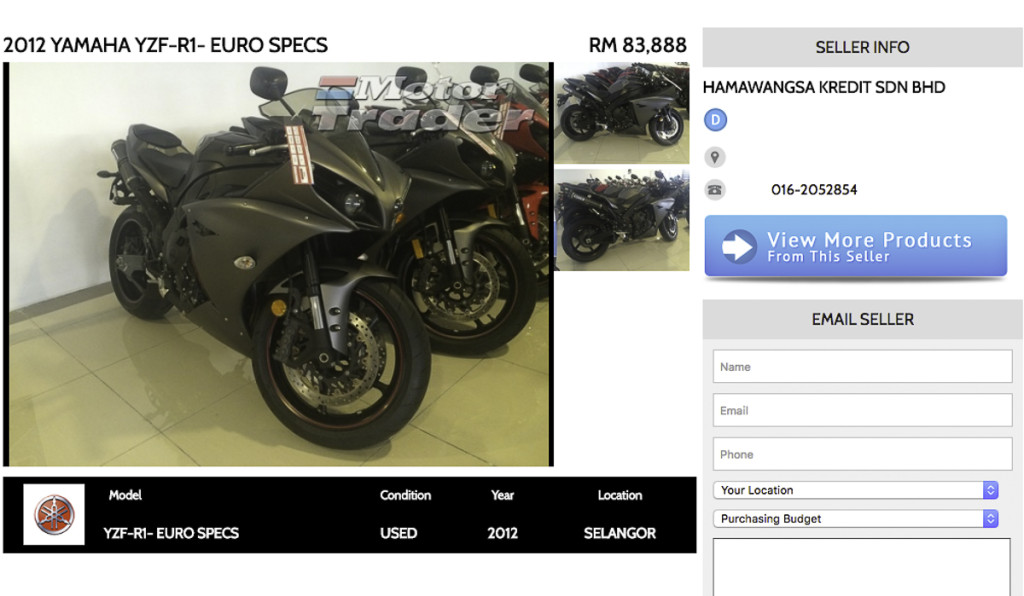 (Click here to see the ad at Bike Trader Malaysia)
Case in point is this European-spec 2012 Yamaha YZF-R1 we found listed on Bike Trader Malaysia. Besides the GP-derived engine tech and its tasty matte black paint, this 2012 model also featured a rich array of electronic wizardries that made it the highly potent trackday warrior and backroad carver loved and respected by many.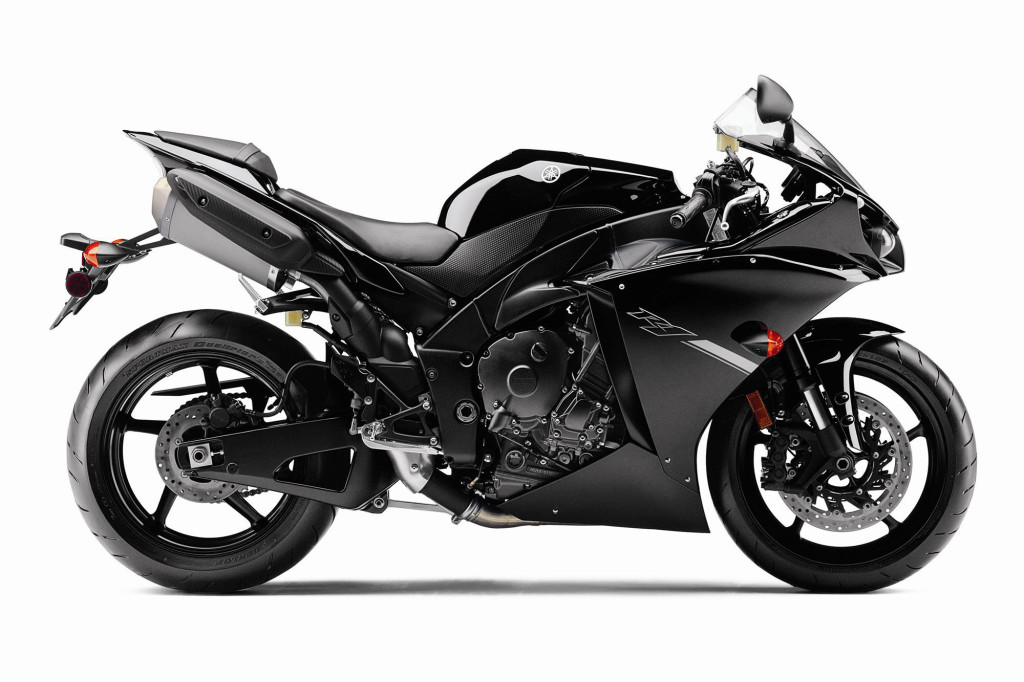 Like we've said before with used bikes as such, all you need to do is to add on a full set of sliders, swap the tyres and perhaps prime it with some slip-ons to turn it into the ultimate trackday machine. To have such potential at the affordable asking price of RM83,888 is indeed a steal, especially when you consider that rivals like the new Kawasaki ZX-10R and BMW S1000RR costs upwards of RM100,000 brand new. This is indeed THE performance bargain you're looking for.
6. 2014 KTM 1190 Adventure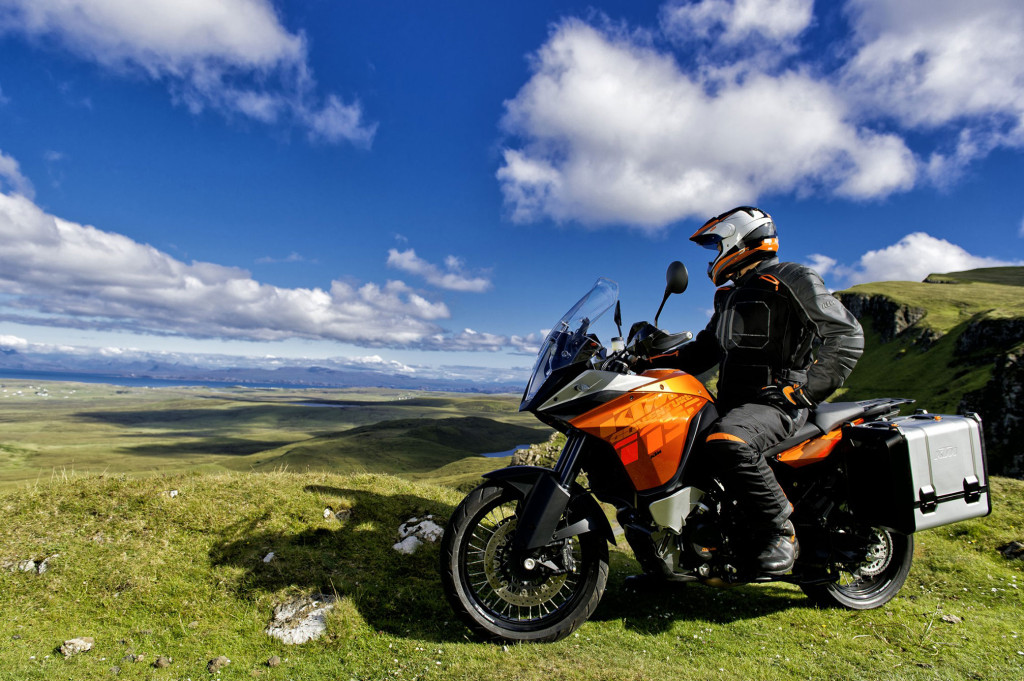 If you've read our recent long-term test-ride report with the locally assembled KTM 1050 Adventure, you'd already know that Adventure or Adventure-style tourers are on a rage right now. One of the top leaders here happens to be Austrian brand KTM and its 1190 Adventure model. A few of these have popped up in the local used bikes market recently.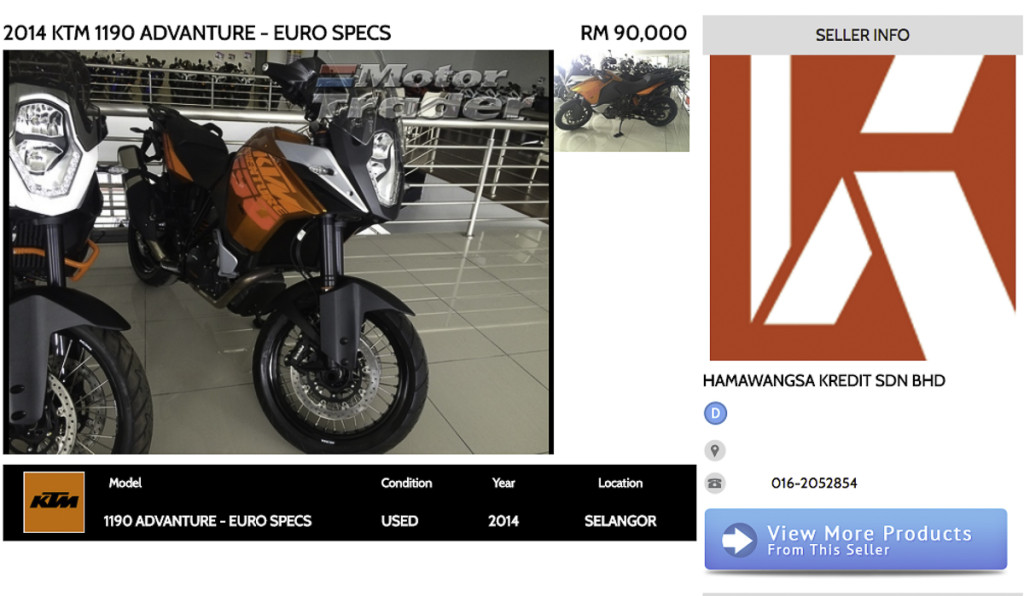 (Click here to the see ad at Bike Trader Malaysia)
This 2014 model we found listed on Bike Trader Malaysia is fairly recent iteration so to speak, and its appeal is easy to see – fast, nimble yet still comfortable to ride whilst offering plenty of versatility. Furthermore, this 2014 model come brimmed with plenty of new age electronics like the Bosch MSC and Cornering ABS suites, which makes it on par with may other modern rivals today.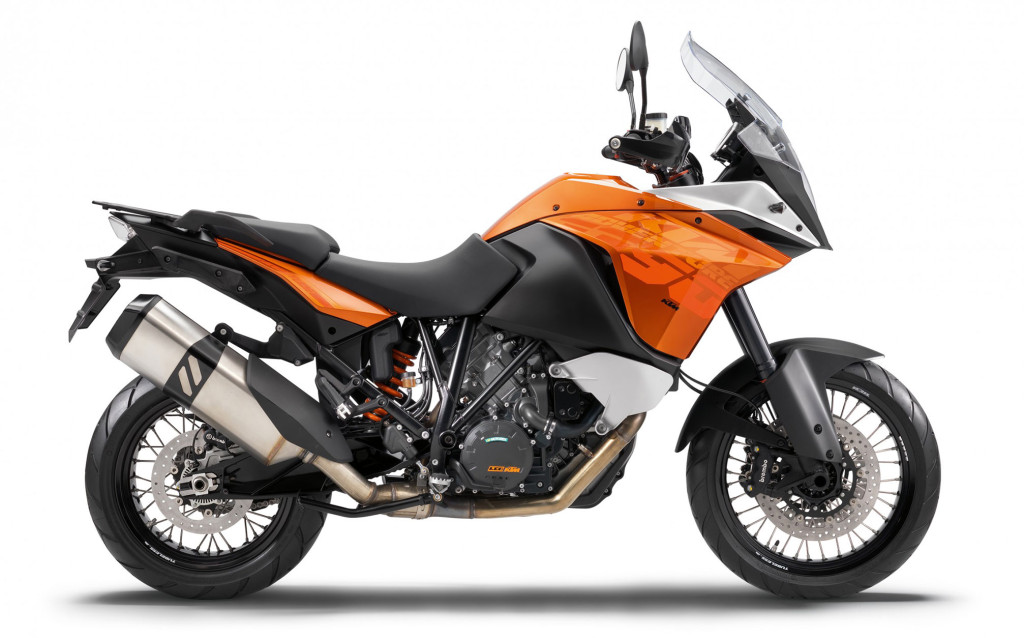 What's more is the fact that you get to fully bask in the 1,195cc version of Team Orange's venerable LC8 V-twin that's boasts perhaps the perfect balance between performance, versatility and efficiency. You'd probably need to spend a little more on panniers or a top-box, but this used unit's RM90,000 asking price is still relatively affordable than buying it new where at RM100,000 and upwards.
7. 2014 KTM 1190 Adventure R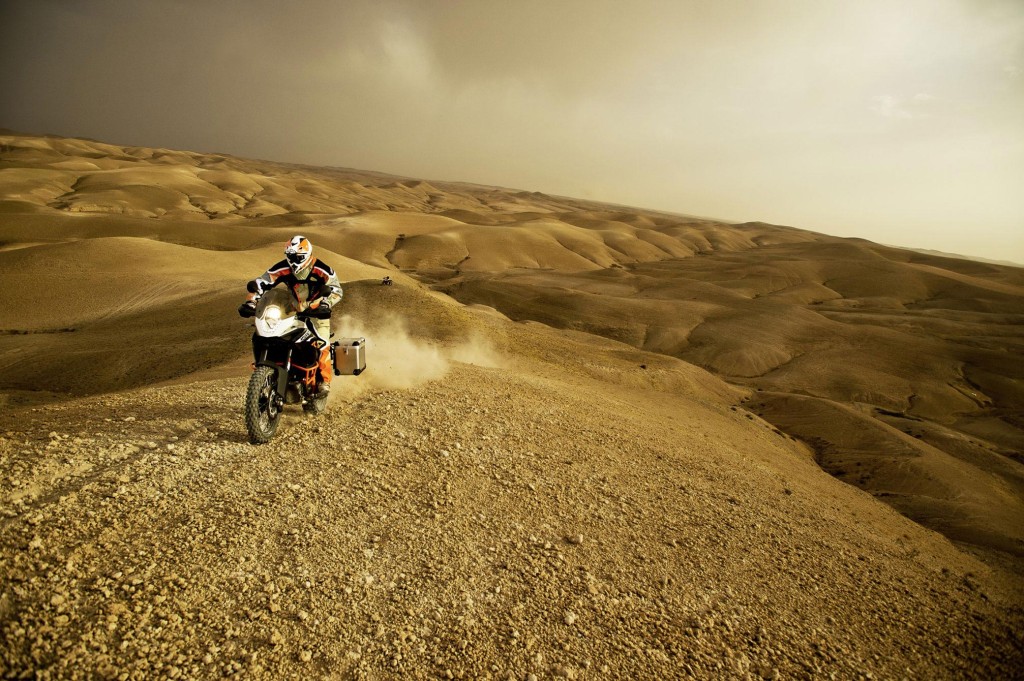 Now, should all-terrain capability be a top priority of yours, the 1190 Adventure R should remedy that need easily. The differences between the standard and R iterations are minimal, but they go a long way indeed.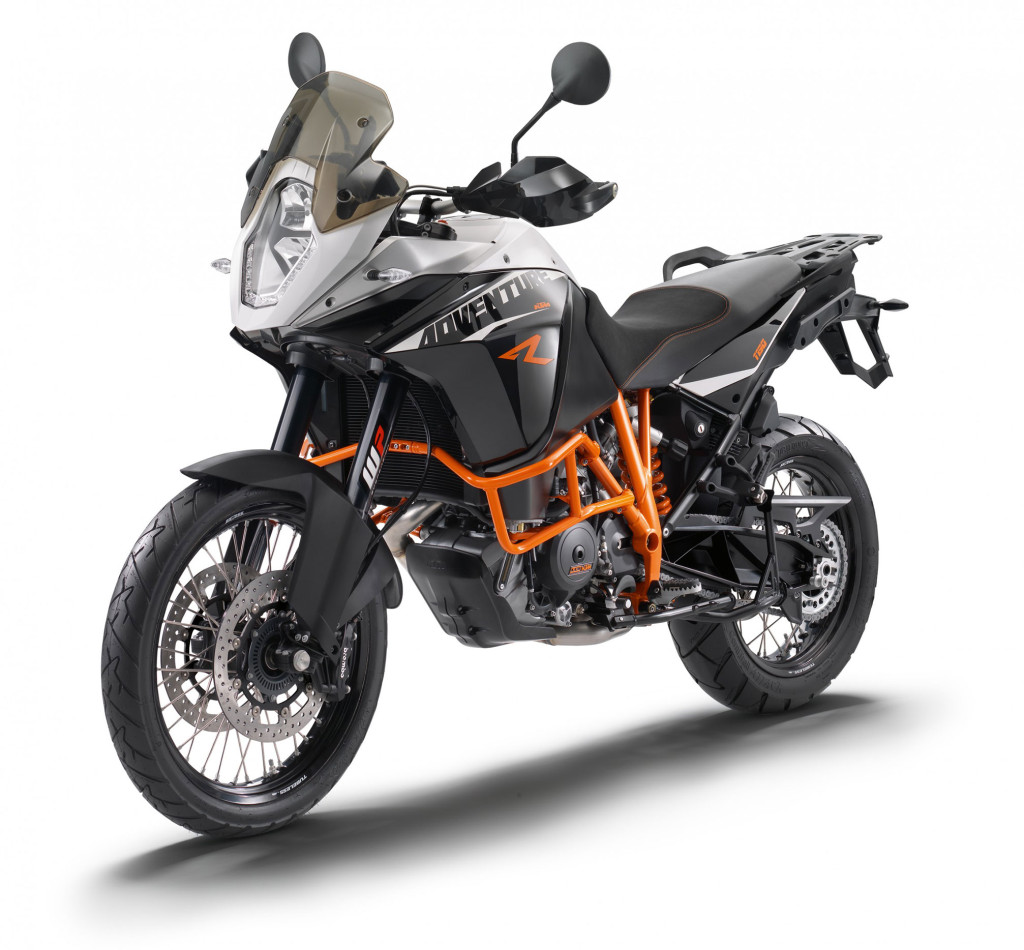 You'll get added protection through its additional crash bars and sump guard, better off-road ability with dual-sport tyres, not forgetting the longer suspension travel that's also more comfortable when riding on road too. That's essentially what the 1190 Adventure R stands to offer over its standard sibling. In short, having the extra protection and off-road capability on top of what's already available in the standard bike is a huge plus.
(Click here to see the ad at Bike Trader Malaysia)
Sweetening this is perhaps the minimal increase of RM3,000 over the standard that this particular used 1190 Adventure R listed on Bike Trader Malaysia is asking for. But of course, the bigger picture here is the fact that all these talents of a modern large-capacity adventure bike can be yours at less than RM100,000. It goes without saying that this is one mile-munching, go-anywhere Adv that needs to be picked up and ridden away immediately!