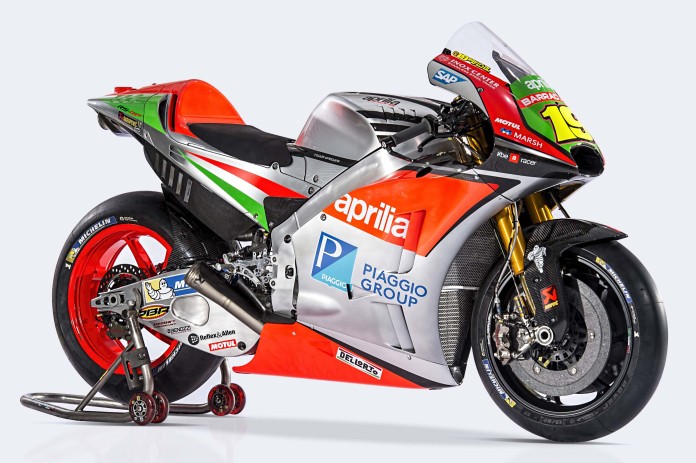 Aprilia Racing Team Gresini properly unveils 2016 Aprilia RS-GP bike with new livery.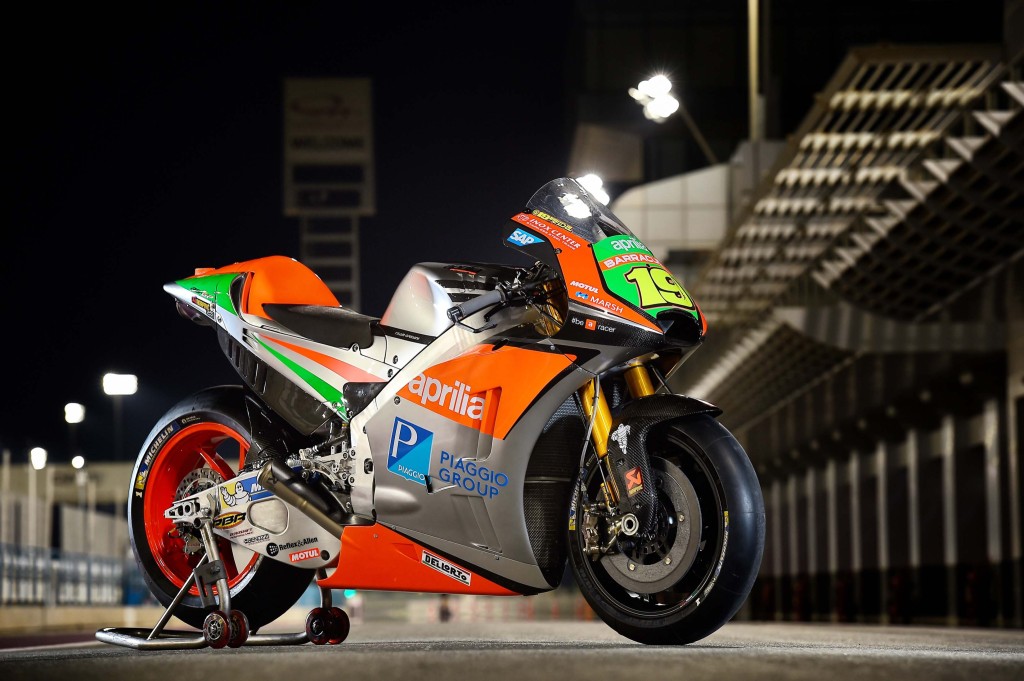 Though the turnaround in its racing fortune in MotoGP remains to be seen, the mood in the Aprilia Racing Team Gresini is indeed festive following the proper unveiling of the 2016 Aprilia RS-GP bike with a bright new livery.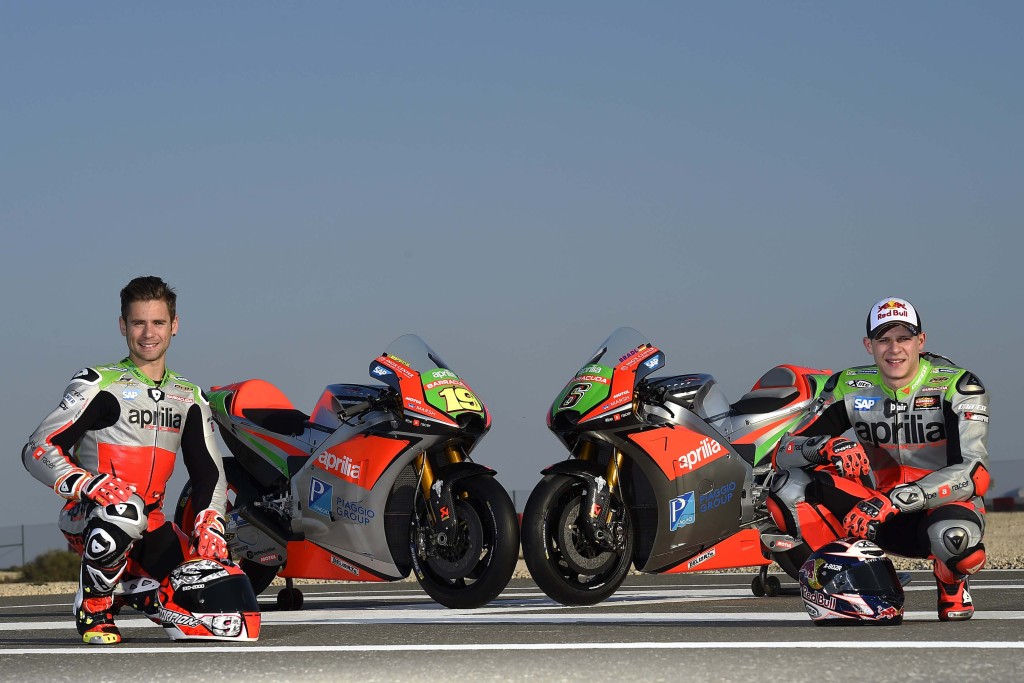 The team's previous silver and black scheme is replaced on the 2016 bike with this new colourful scheme, sporting all the colours found on the Italian flag plus a few other shades too.Piloting the new 2016 Aprilia RS-GP are non other than Spaniard Alvaro Bautista and German Stefan Bradl.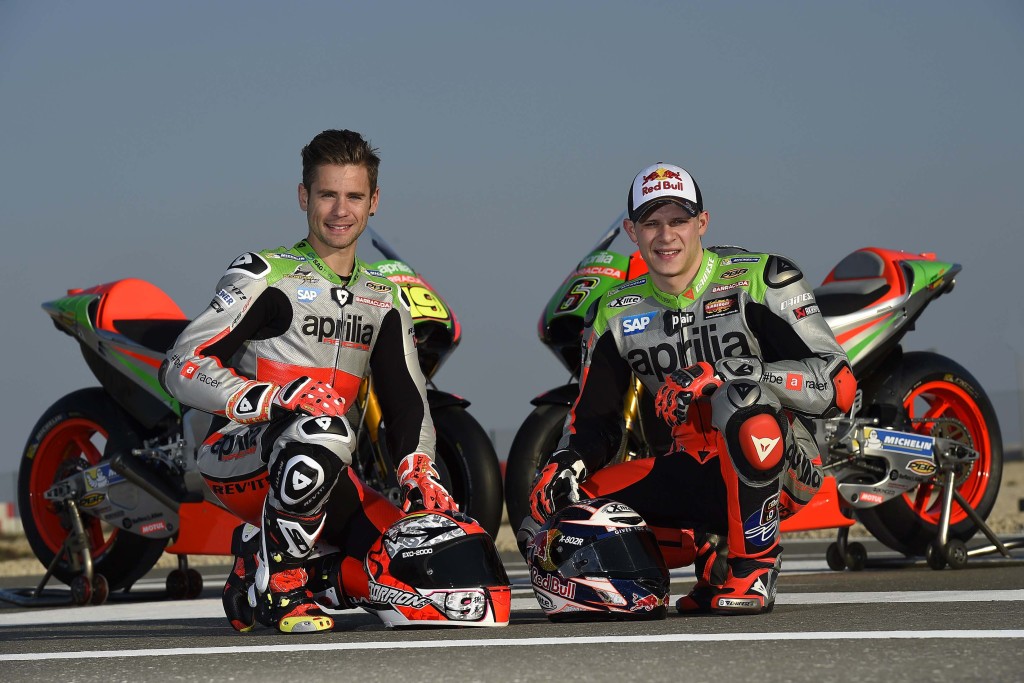 Aprilia still remains coy about details surrounding the 2016 Aprilia RS-GP bike's engine design and layout. The outfit claims to be using a brand new "narrow angle" V4 design, which likely means the angles are less than 90-degrees. Rumours up and down the paddock during the on-going final round of pre-season tests in Losail, Qatar suggests that this new engine does not share the same 65-degree layout in the previous Aprilia RS-GP's engine.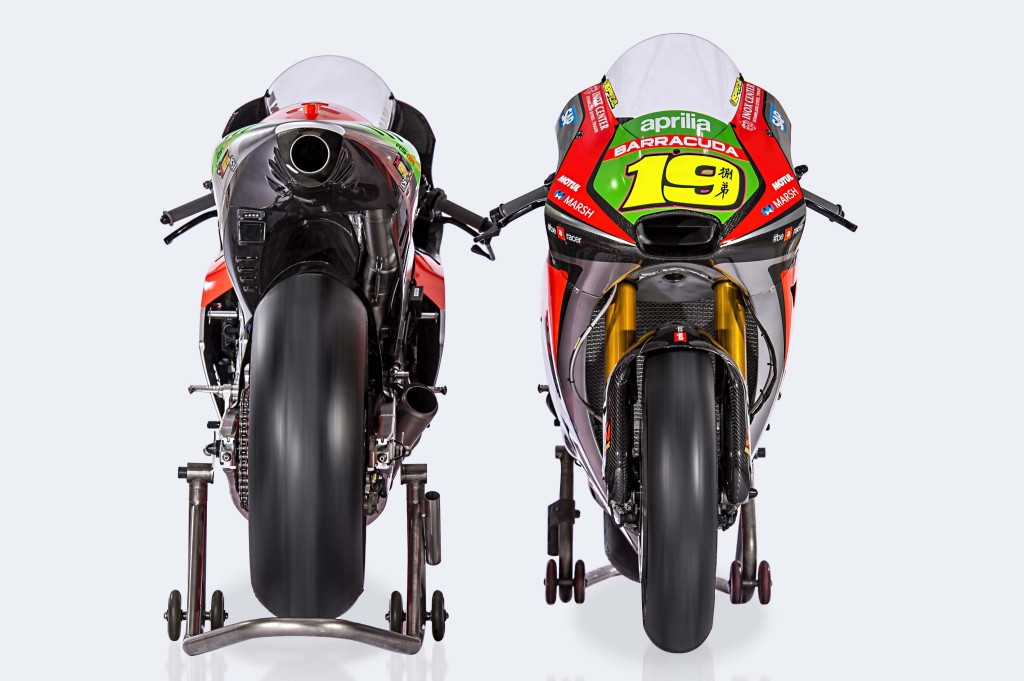 Instead, Aprilia were keen to mention that their new V4 engine powering the 2016 RS-GP is primed with pneumatic valves and a counter-rotating crankshaft, allowing the bike to generate over 250hp. Mated with a seamless transmission, the powertrain in encased within a twin-spar aluminium frame design with an aluminium swingarm connected to it.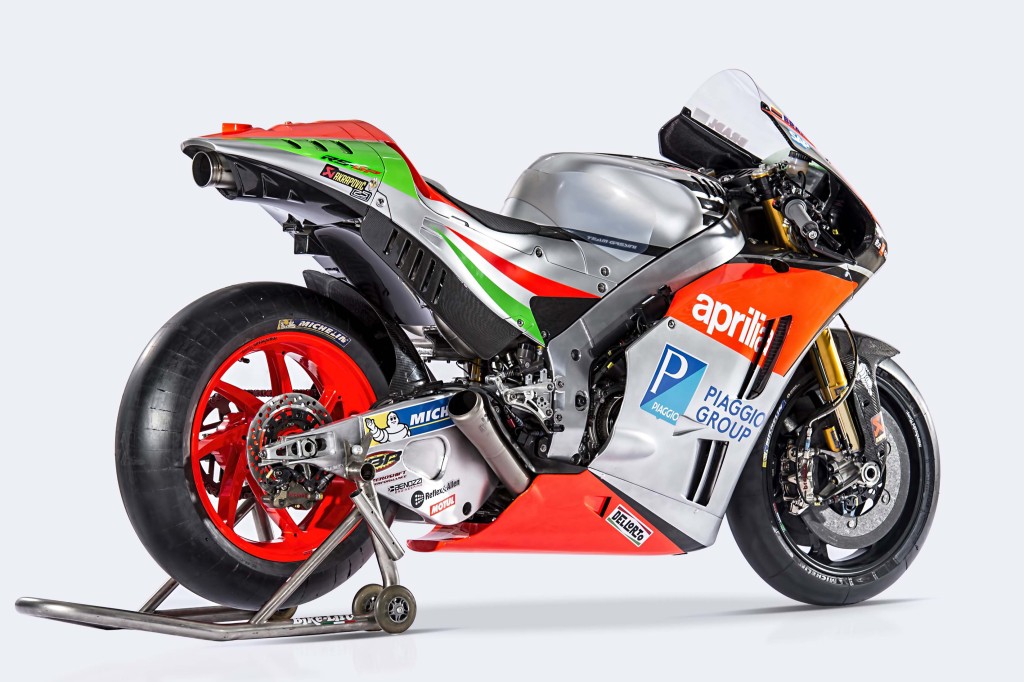 As previously reported, the new 2016 Aprilia RS-GP machine has shed some weight over its predecessor. Again, Aprilia remains coy with details and figures, but reports indicate that the new machine tips the scale with a figure that is right on, or at least very close to, the FIM-regulated minimum weight requirement for all MotoGP bikes.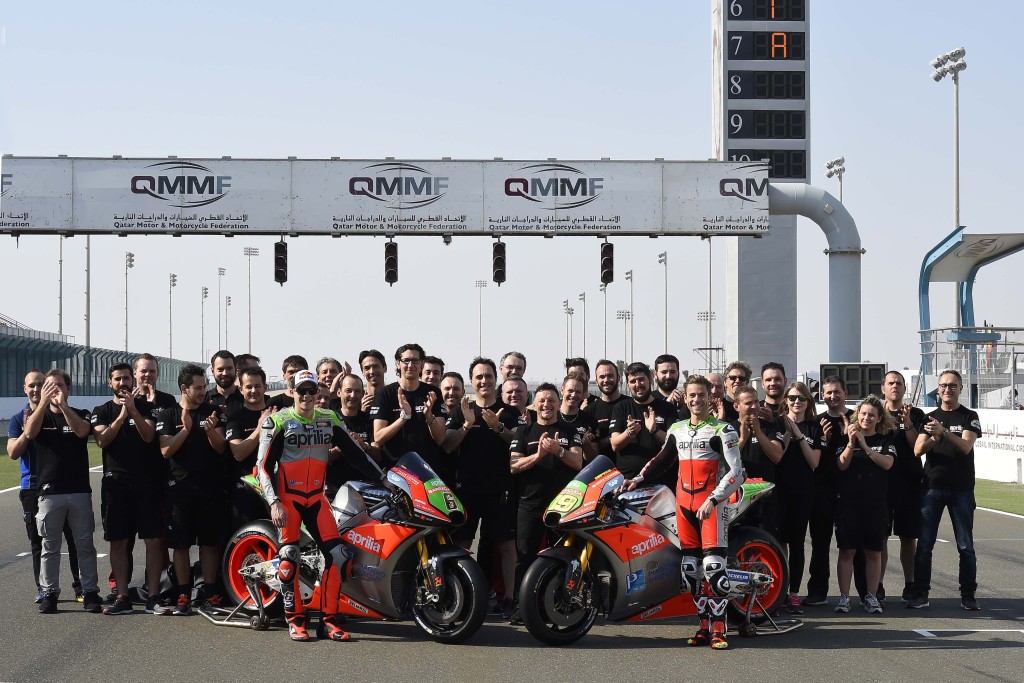 The upcoming 2016 MotoGP season will be a crucial one for the Italian manufacturer as it attempts to turn its fortunes around. Aprilia made its full-time return into the premier MotoGP class last year, but the 2015 Aprilia RS-GP machine, which was developed based off the Aprilia RSV4 superbike, struggled to perform against even some of the satellite machinery.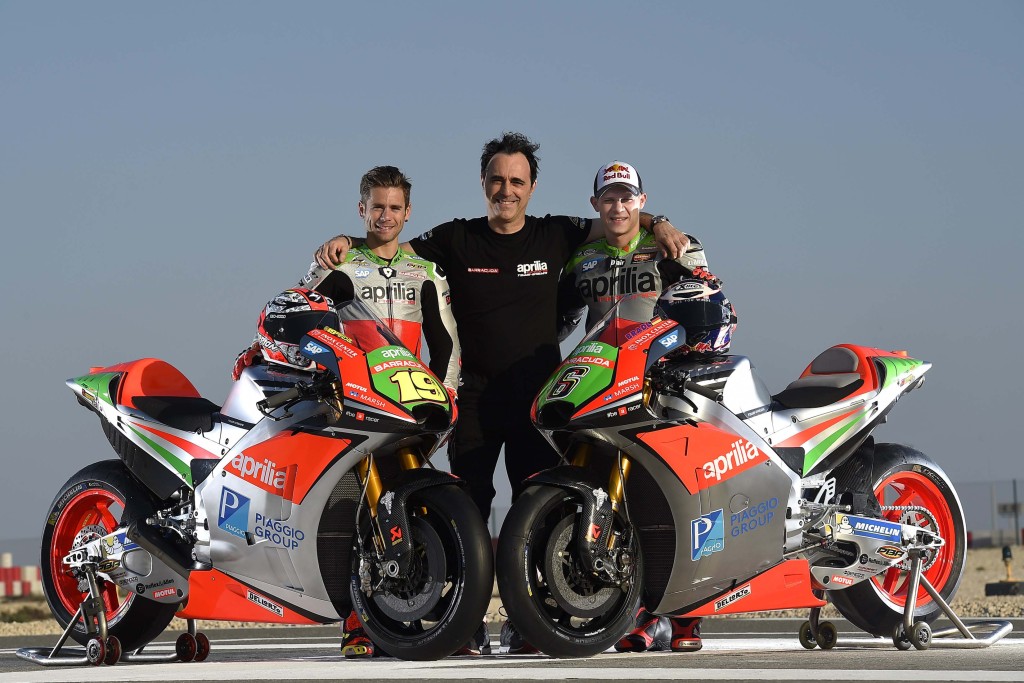 Nevertheless, Aprilia's racing head Romano Albesiano remains as before postive. Albesiano was recently quoted in stating:
"The first responses from testing have been positive. We received very positive feedback from both riders specifically from a dynamics point of view. In any case, this is the beginning of a long path and we are well aware of the inevitable difficulties that come along with any new project."
2016 Aprilia RS-GP
Source: Aprilia Racing Team Gresini via Asphaltandrubber