The world's first "smart helmet' has been officially launched in Malaysia. The Jarvish Smart Helmet is distributed by RT Ride Tech Motorsport, which is the sole distributor for Malaysia, Singapore and Brunei.
The Jarvish Smart Helmet features a built in 2k 120 degree wide angle video recorder, voice activation command, ability to receive and to reject phone calls, and it is compatible with Apple Siri and Android's Google Go. This feature allows riders to check on the weather, location of nearby petrol stations and location of food stalls, all through voice commands. This allows the rider to keep both hands on the handle bars.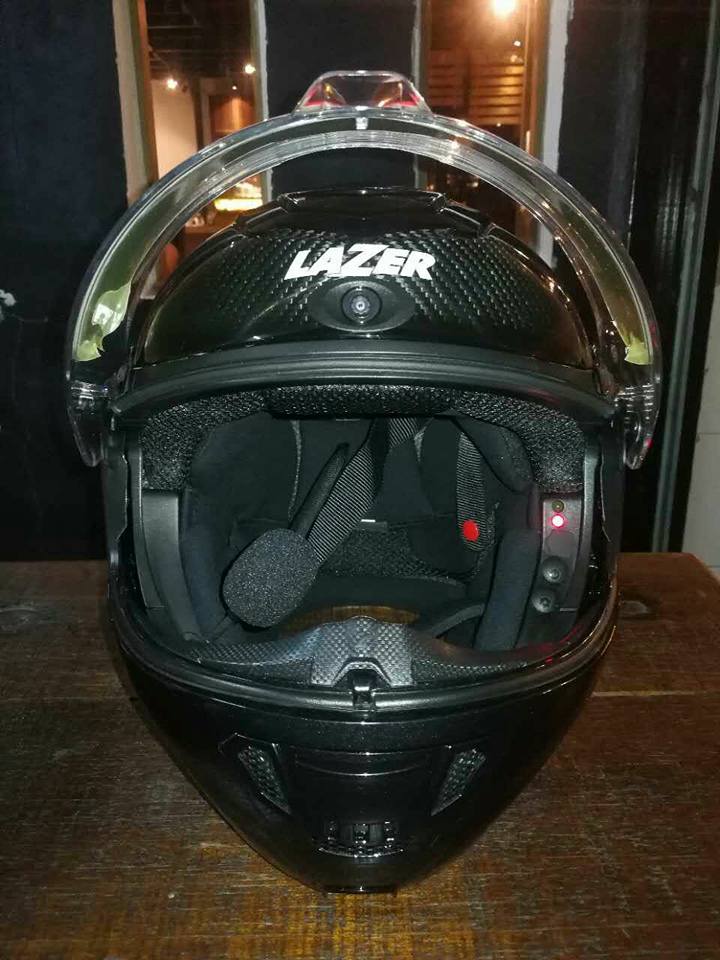 The helmet even has its own applications, which needs to be downloaded to a smart phone. This app enables the rider to download a video to his phone via wifi, or to a computer via a USB cable. It is said that the application will soon be able to offer live streaming to the riders Facebook account.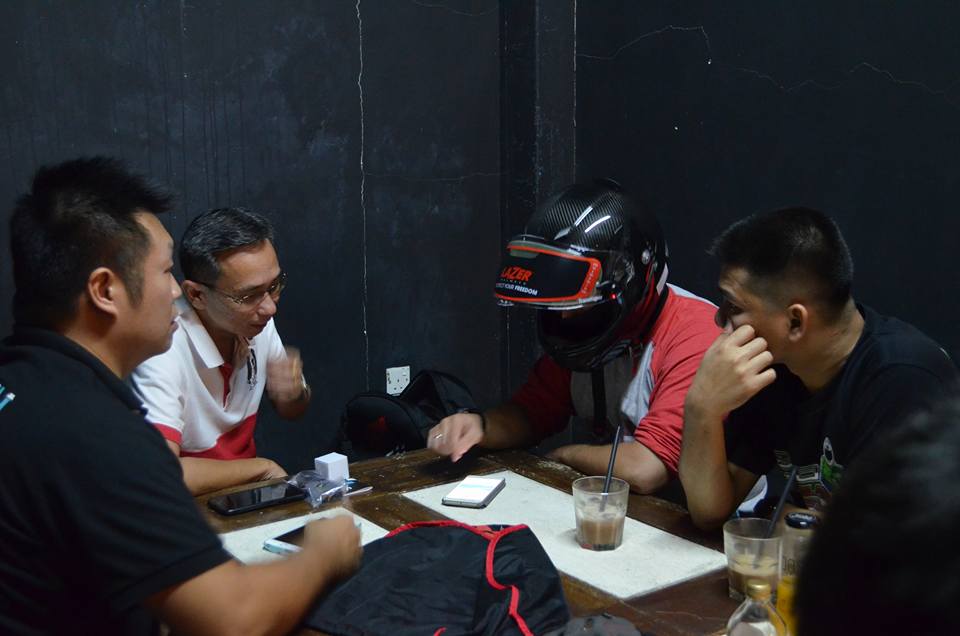 The device is operated by battery which can last up to 5.5 hours with continuous recording. Jarvish says that the battery is made of a solid state lithium ceramic military grade material and is thus an anti-explosion battery, even under extreme conditions such as piercing, collision, rupture and such, the battery stays stable, and will not leak, smoke, or burn.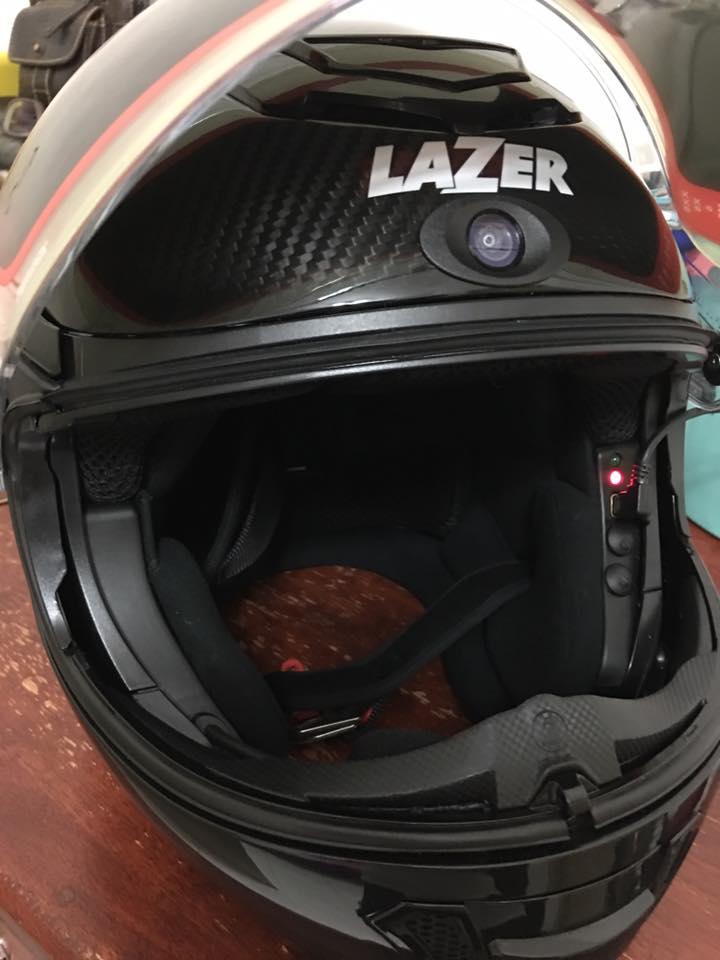 The smart helmet even has its own crash sensor, and will automatically save a video recording into a "black box" when the sensor detects an impact. The helmet supports SD memory card with up to 256GB memory, which roughly sums up to about 3 days of recording.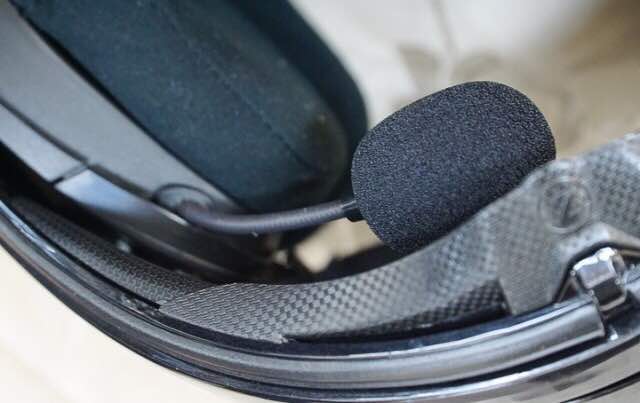 Future plans includes a crash sensor that will be able to call out a specific phone number during emergencies, and in Europe, the helmet will be able to link up to rescue units and also insurance companies.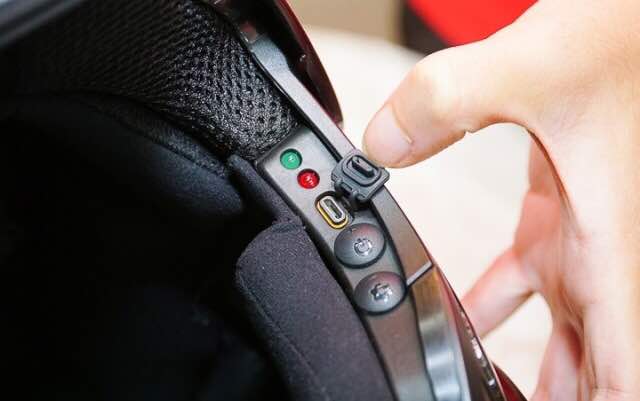 Jarvish Smart Helmet Specification:
Waterproof level: IPX5
Voice command: After the mobile phone Bluetooth is connected to the intelligent helmet, voice commands can be used to control the functions including camera recording, telephone answering, volume adjustment, music playing, etc.
Recording function: 1920 X 1080P, traveling dynamic status can be recorded via the recording function.
Safety certificate: ECE R22.05 (Regional), DOT(Regional), CNS 2396, CNS 13438, CNS 13439, NCC-CCAM17LP0170T2.
APP: Wi-Fi connection, videos can be downloaded and the system status of the intelligent helmet can be viewed. The navigation function allows the input of destination address before each trip and voice commands for navigation can be transmitted to the earphones of the intelligent helmet via Bluetooth connection. (Satellite navigation may have errors and it is recommended for reference usage only).
Helmet shell material: The helmet shell uses a carbon fiber composite material characterized by high stiffness, high stength and light weight.
Battery features: Use a solid state lithium ceramic military grade material anti-explosion battery. Under extreme conditions, such as piercing, collision, rupture etc., the battery is maintained to be safe without the occurrence of battery solution leakage, smoke or burning, etc.
Ventilation features: The mouth portion and forehead portion are equipped with two-stage adjustable air inlets in conjuction with the design of additional three air outlets in order to ensure air ventilation inside the helmet. The two areas of the lower rear portion are provided with heat sinks.
Quick-removal inner lining: The inner lining is of a removable design along with anti-bacterial and mite-proof treatments; the inner lining is also washable.
Model: MONACO EVO S
Importer: JARVISH Inc.
Materials, net weight, quantity: Carbon fiber composite material, Styrofoam, metal buckle, fabric inner lining
Rated voltage (V) and rated frequency (Hz): Rated voltage 3.8 ~4.4 v, 60 Hz
Rated total power consumption or rated input current: 0.65A
Certifications: ECE R22.05 、 DOT、 CNS 2396、CNS 13438、CNS 13439、NCC
Product name: Enhanced flip-up protective helmet for motorcycle riding (applicable for use in non-competition motorcycles above 125C.C.)
Product type: Enhanced type, applicable to light or heavy motorcycles and large heavy-duty motorcycles.
Main materials: Composite carbon fiber helmet shell, EPS, Styrofoam, metal buckle, fabric inner lining.