Upcoming new and updated concepts by Yamaha highlights target for carbon neutrality by 2050.
With the 46th edition of the Tokyo Motor Show looking closer to its opening day, Yamaha have confirmed details  of some  of its concepts destined to bow there. Crucially, these concepts will clearly outlines of the firm's new target for carbon neutrality by 2050.
Interestingly Yamaha predict we shouldn't expect a rash of mainstream electric superbikes just yet. Instead, the firm targets only 2.6% of riders will adopt electric by 2030 before a sharper increase to 20% by 2035.
After which, the Iwata-based factory  expects 90% of their motorcycles to be electric by 2050, with some of the last holdouts using synthetic, carbon neutral liquid fuels. Higher compression ratios plus variable valve actuation (VVA) are expected to bolster efficiency.
In more immediate terms though, Yamaha are working on electric vehicles that blurs the lines between current classes, particularly with its passion for its famed LMW (leaning multi-wheel) models.
Here's what we know about these particular four concepts (and their derivatives) and what they entail towards Yamaha's 2050 carbon neutrality plans laud out above: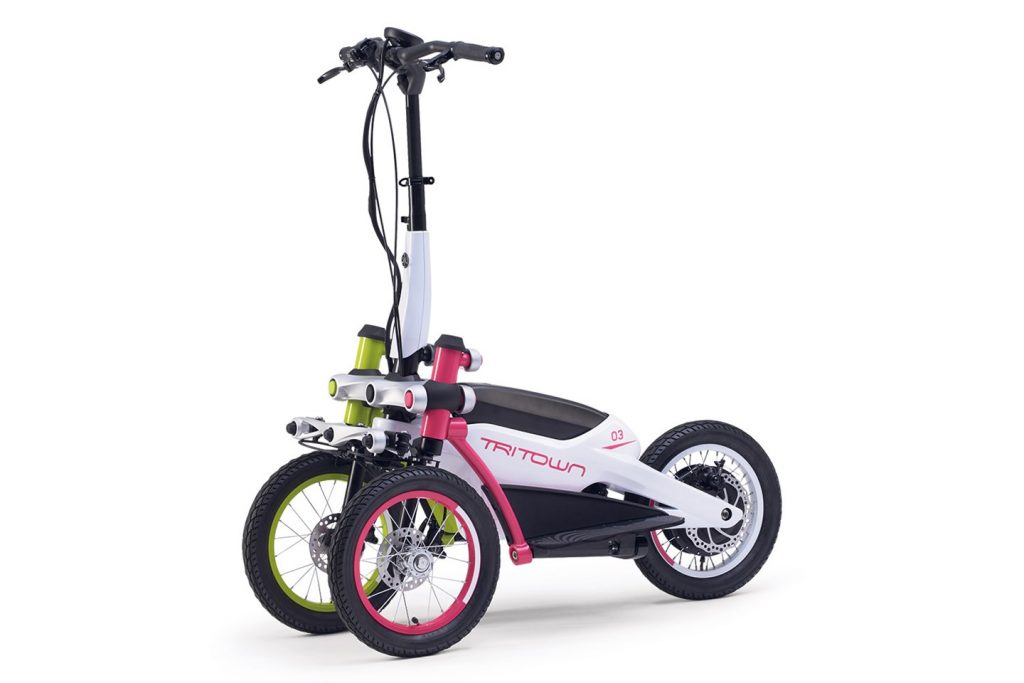 Yamaha TRITOWN
This is the Yamaha TRITOWN standing electric micromobility vehicle featuring a twin front wheel design layout. According to Yamaha, the concept was developed for the firm to gauge its potential when targeting the last-mile mobility segment.
Yamaha already produces these now in small numbers, with the firm seeing it as a steppingstone between power-assisted bicycles and motorcycles.
Yamaha MW-Vision concept
The second three-wheeler concept you see here takes things a few steps further. Obviously, it underpins Yamaha's existing LMW (Leaning Multi-Wheel) technology as seen in the likes of the Tricity scooter and MT-09-based Niken.
This production derivative of the high-performance, hybrid-powered MW-Vision concept trike that was shown at the 2019 Tokyo show aims to fill the gap between cars and bikes.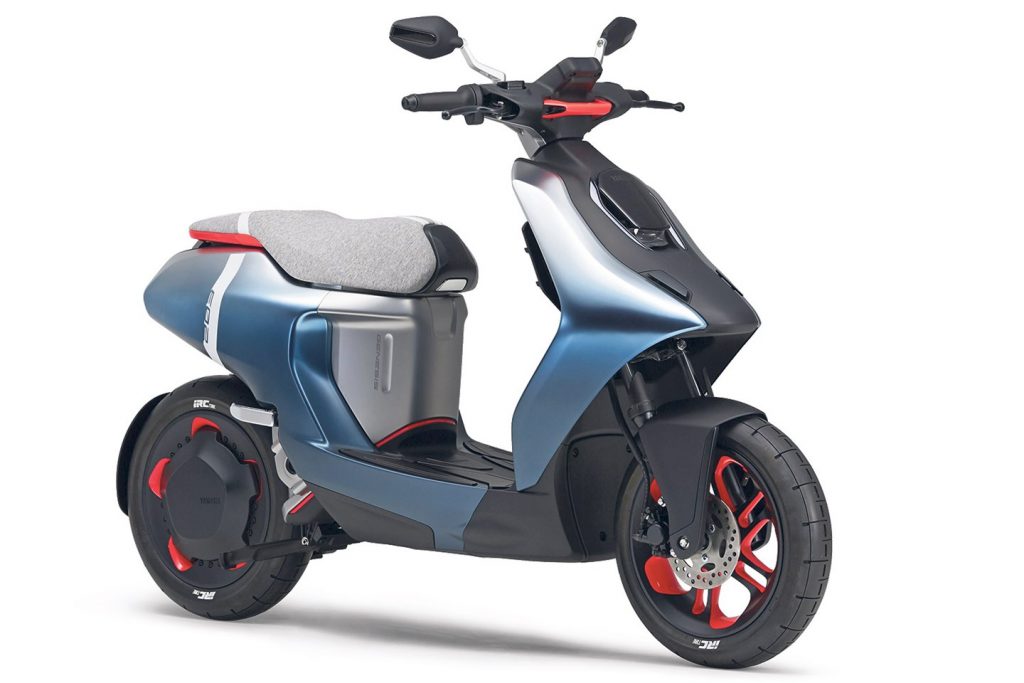 Yamaha E02
First shown as a concept in 2019, the E02 underpins an existing scooter frame to keep costs down. It also sports a removable battery back, signalling Yamaha's alignment with the swappable battery tech format recently agreed by the major players in the sector.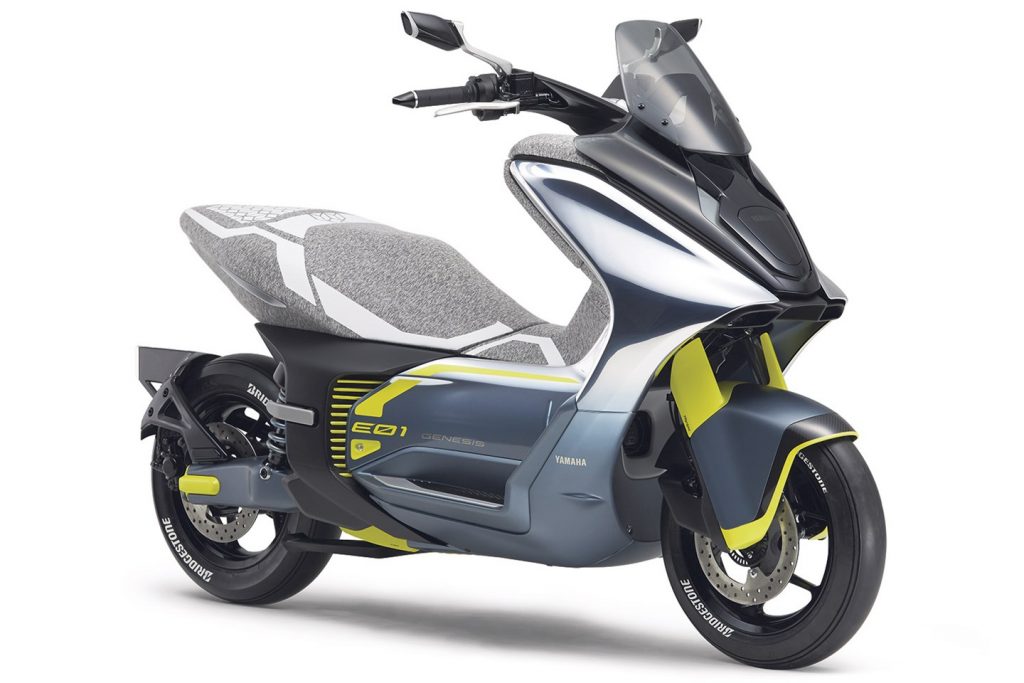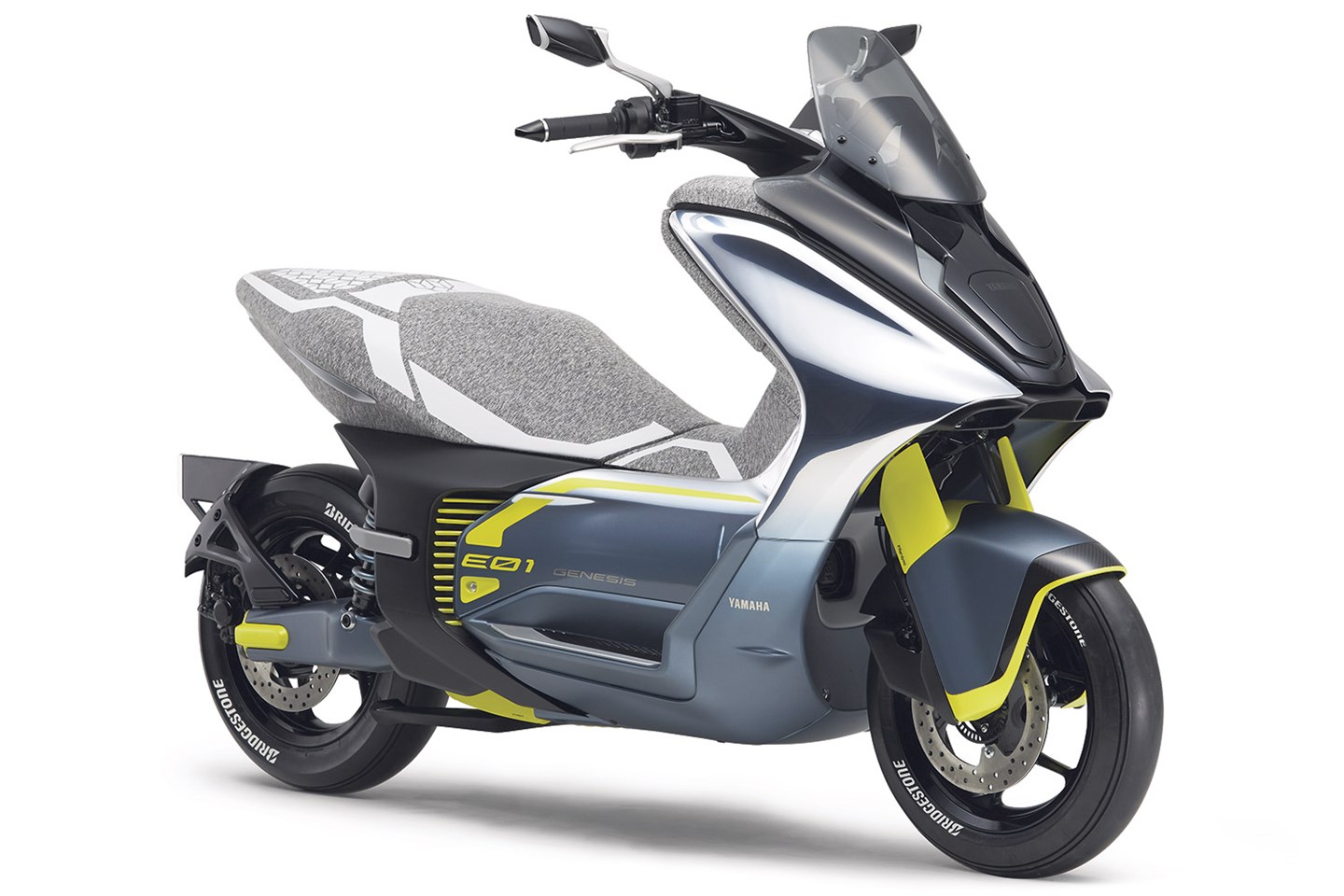 Yamaha E01
Like the E02 above, the E01 is a fully electric future mobility solution, and it's "virtually certain" to go into production. It promises 125cc-equivalent performance plus fast-charging battery tech capable of 90% charge in an hour.