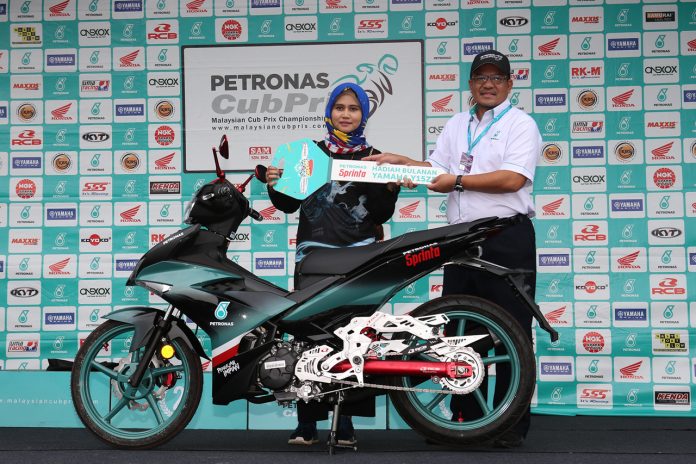 A mother of three won a Yamaha Y15ZR in the PETRONAS Sprinta Bonanza for July 2019.

Her husband had expressed his wishes to buy the bike.

There are two more Y15ZR, one YZF-R25 and one YZF-R6 up for grabs.
A mother of three won a Yamaha Y15ZR in the PETRONAS Sprinta Bonanza for July 2019.
Puan Norasyikin bin Mohd. Salleh from Johor entered the contest organized by PETRONAS Lubricants Marketing Sdn. Bhd. (PLMMSB) through the purchase of a lubricant package including a PETRONAS Sprinta T-shirt at the booth during the PETRONAS Cub Prix in Pontian, Johor.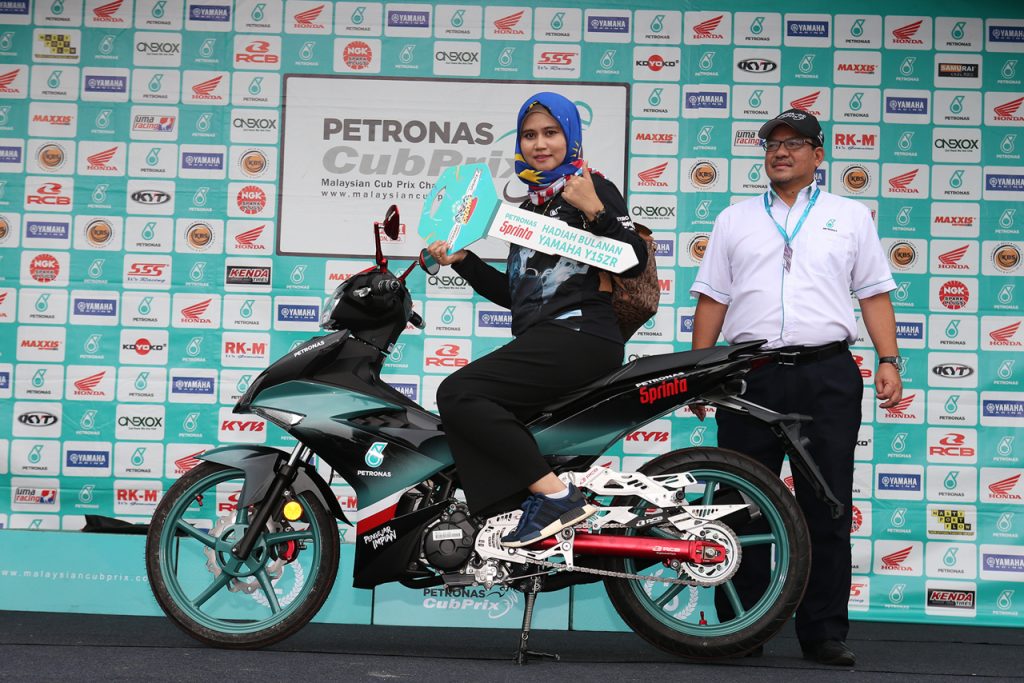 Puan Norasyikin expressed her gratitude in winning the new bike. She said that her husband had expressed his wishes to purchase a Yamaha Y15ZR in the coming months. However, a call from PLMMSB regarding her win took her by surprise, thereby putting the earlier plans on hold.
She and her family had attended the sixth round of the PETRONAS Cub Prix at the Gong Badak Sports Complex, Kuala Terengguanu to receive the prize from PETRONAS Eastern Region General Manager, Datuk Wan Mohd. Hasnan Abdullah.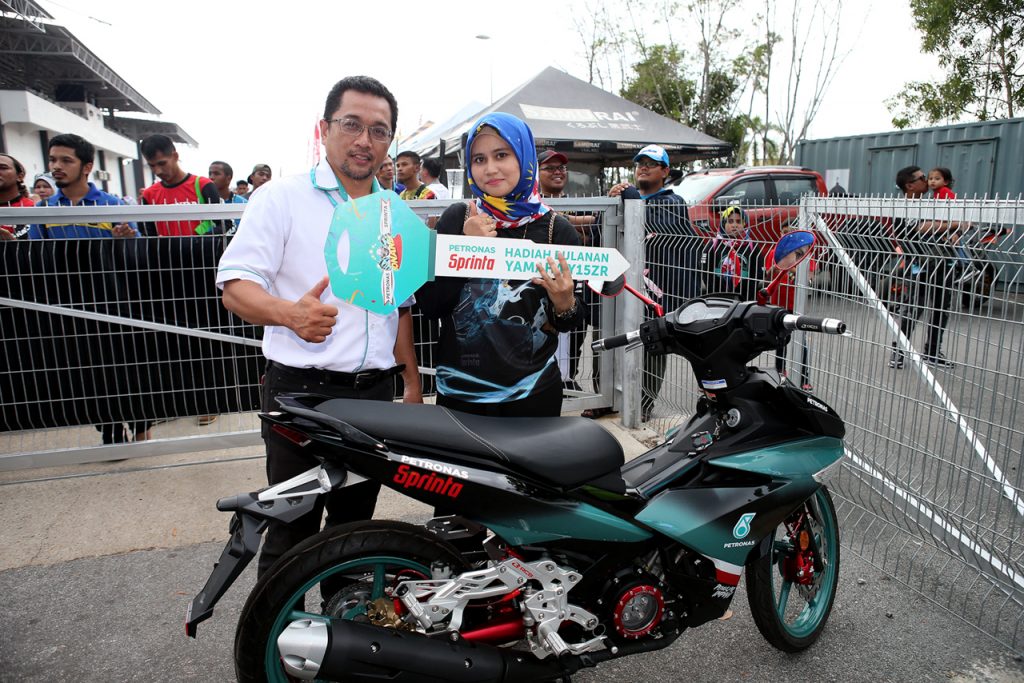 Here's the list of winners thus far:
July: Norasyikin binti Mohd Salleh
June: Ahmad Shafiq bin Ahmad Sharifudin
May: Muhamad Faez bin Aju
April: Mohd Arif bin Mohmad Yasin
March: Sahrulnaim bin Sahrahan
There remains two (2) more Yamaha Y15ZR to be won by the contest's closing date at 30th September 2019. The second prize of a Yamaha YZF-R25 and Grand Prize of a Yamaha YZF-R6 will be presented by PETRONAS SRT riders Fabio Quartararo and Franco Morbidelli during the Malaysian MotoGP in November. These bikes are painted in the PETRONAS Sepang/Sprinta Racing Team (SRT) colours.
Please visit PETRONAS Sprinta Malaysia's Facebook page and Instragam @petronas_sprintamy for further information.