The June winner of the PETRONAS Sprinta Bonanza contest received his prize today.

He won a Yamaha Y15ZR, complete in PETRONAS Yamaha SRT livery.

There are more prizes awaiting winners.
PETRONAS Lubricants Marketing Malaysia (PLMM) celebrates the June winner for the PETRONAS Sprinta Bonanza, in Bukit Mertajam today.
The lucky winner is 23-year-old Encik Ahmad Shafiq bin Ahmad Sharifudin who hails from Permatang Pasir. Ahmad Shafiq who is a trainee health worker spent only RM 70 through the purchase of two bottles of Sprinta F700 lubricants to qualify for the contest.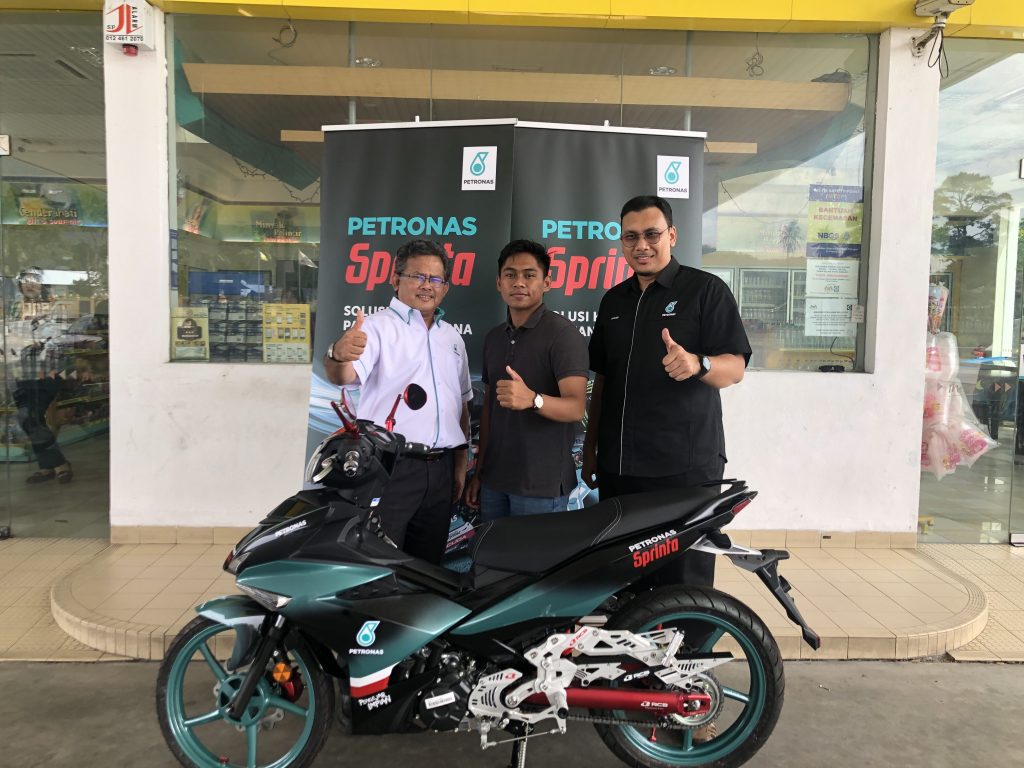 The monthly prize of a new Yamaha Y15ZR was handed over by PLMM's Head of Retail Encik Mohd. Bahrin Mohd. Yunus. The handover took place at PETRONAS Tanah Liat, which was where Ahmad Shafiq made his purchase.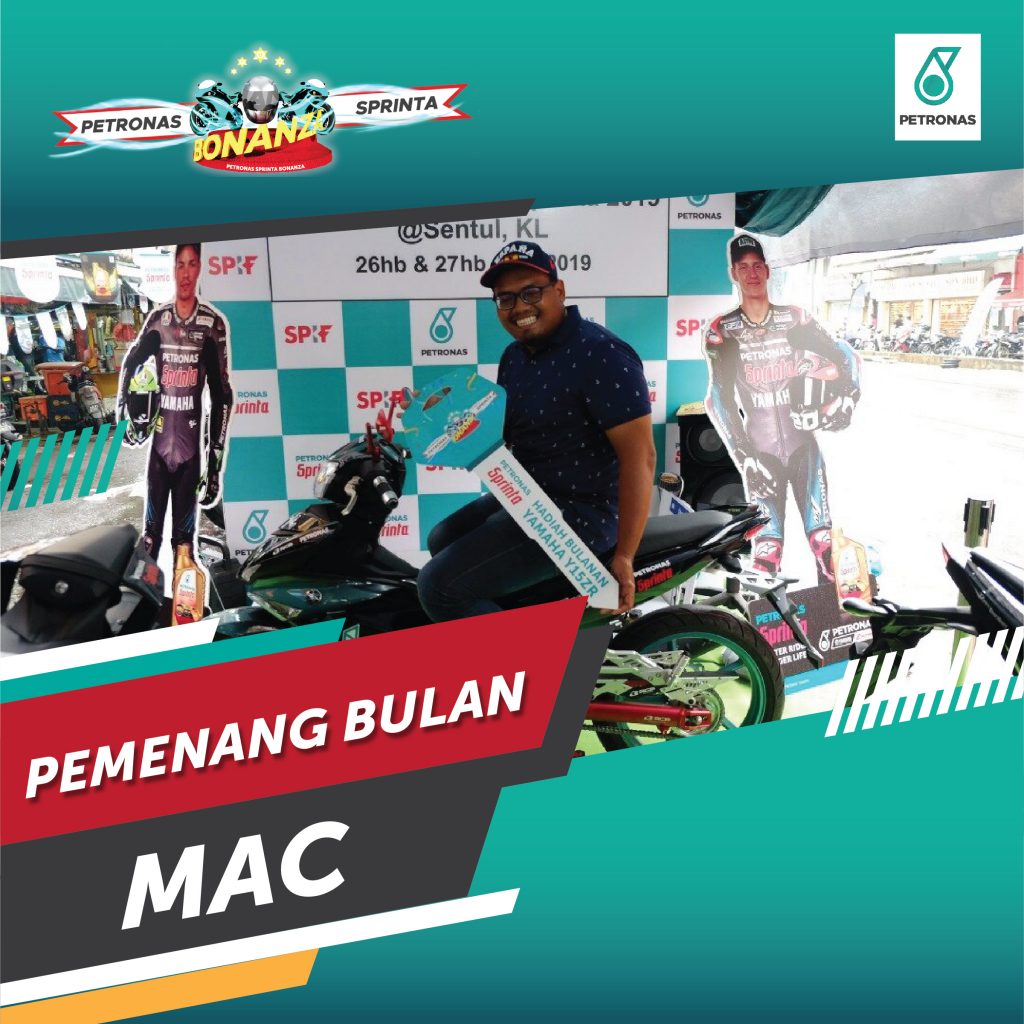 The PETRONAS Sprinta Bonanza began on 11th March 2019 and will end on 30thSeptember 2019. Seven Yamaha Y15ZRs are offered for each month. On the other hand, three Yamaha YZF-R25s are offered as the second prize, while a Yamaha YZF-R6 worth more than RM 100,000 is offered as the Grand Prize. More interesting however, are that the bikes sport the MotoGP PETRONAS Yamaha SRT airbrushed livery.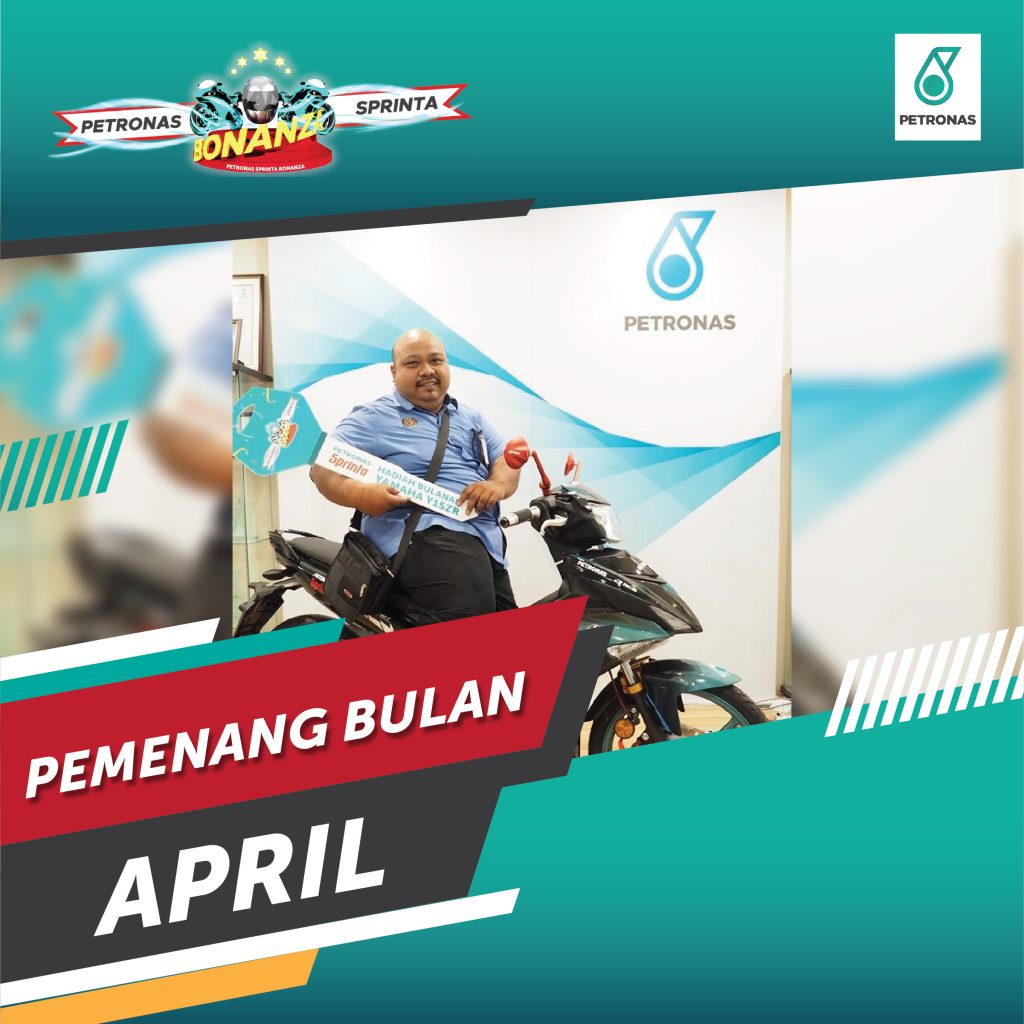 The Y15ZR winners thus far are:
March :           Sahrulnaim bin Sahrahan
April   :           Mohd Arif bin Mohmad Yasin
Mei     :           Muhamad Faez bin Aju
Jun     :           Ahmad Shafiq bin Ahmad Sharifudin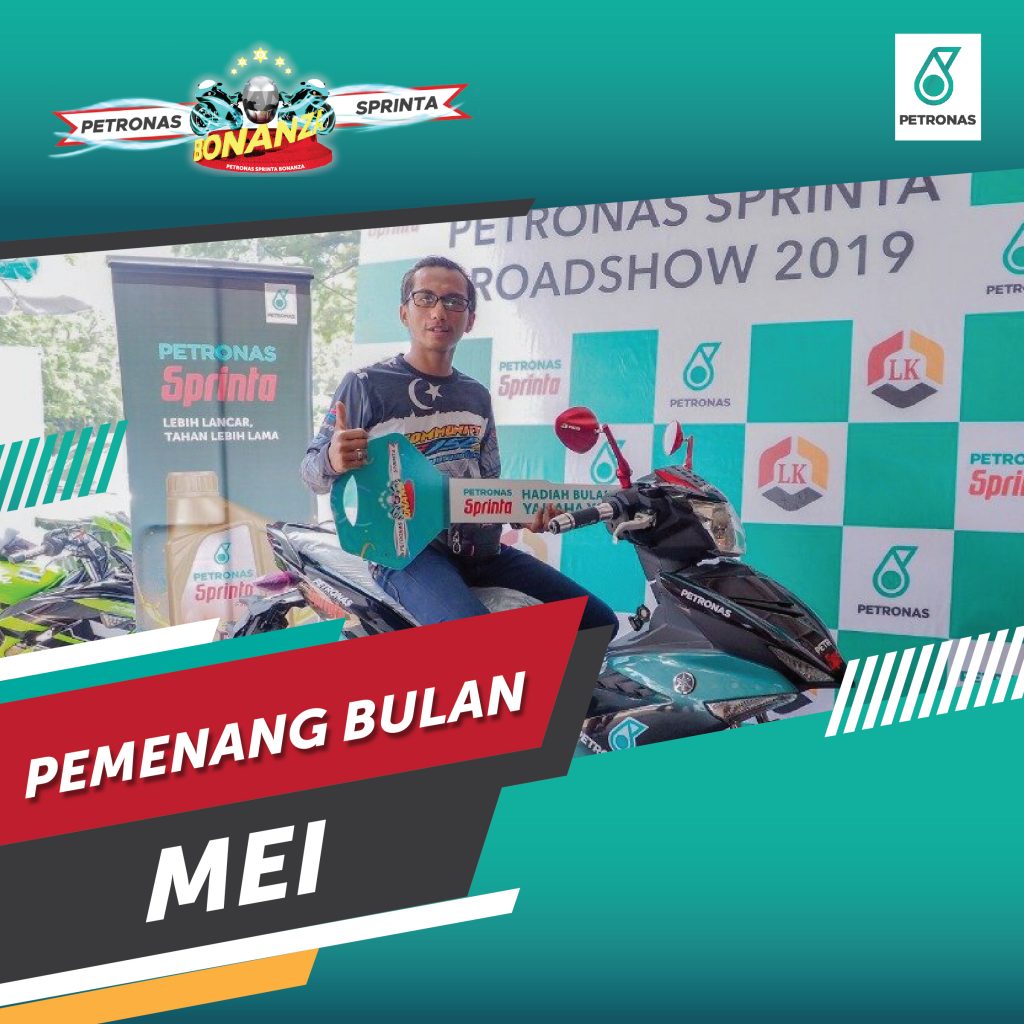 Hence, three more Y15ZRs are available up until the closing date. The second and Grand Prizes will be handed over during the Malaysian MotoGP at the Sepang International Circuit in November. The winners will have the honour of receiving the prizes from PETRONAS Yamaha SRT riders Fabio Quartararo and Franco Morbidelli.
Please visit PETRONAS Sprinta Malaysia's Facebook page and Instagram account @petronas_sprintamy.