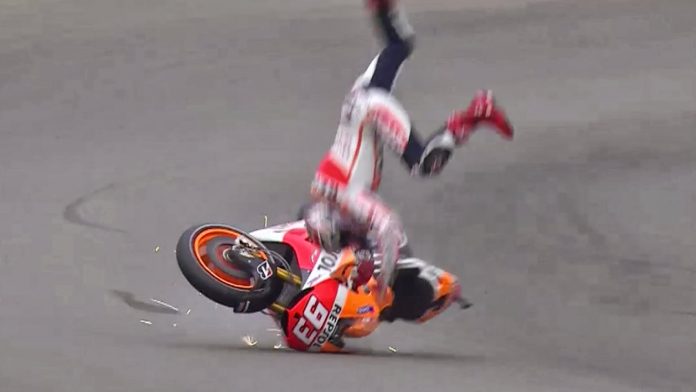 Discerning riders demand CE-approved protection.

But what does CE-approved protection mean?

Here we outline the codes found on protectors.
You've probably heard of the term "CE-approved" protection or armour.
What does that mean, actually? Here's a short description for your knowledge and to avoid confusion.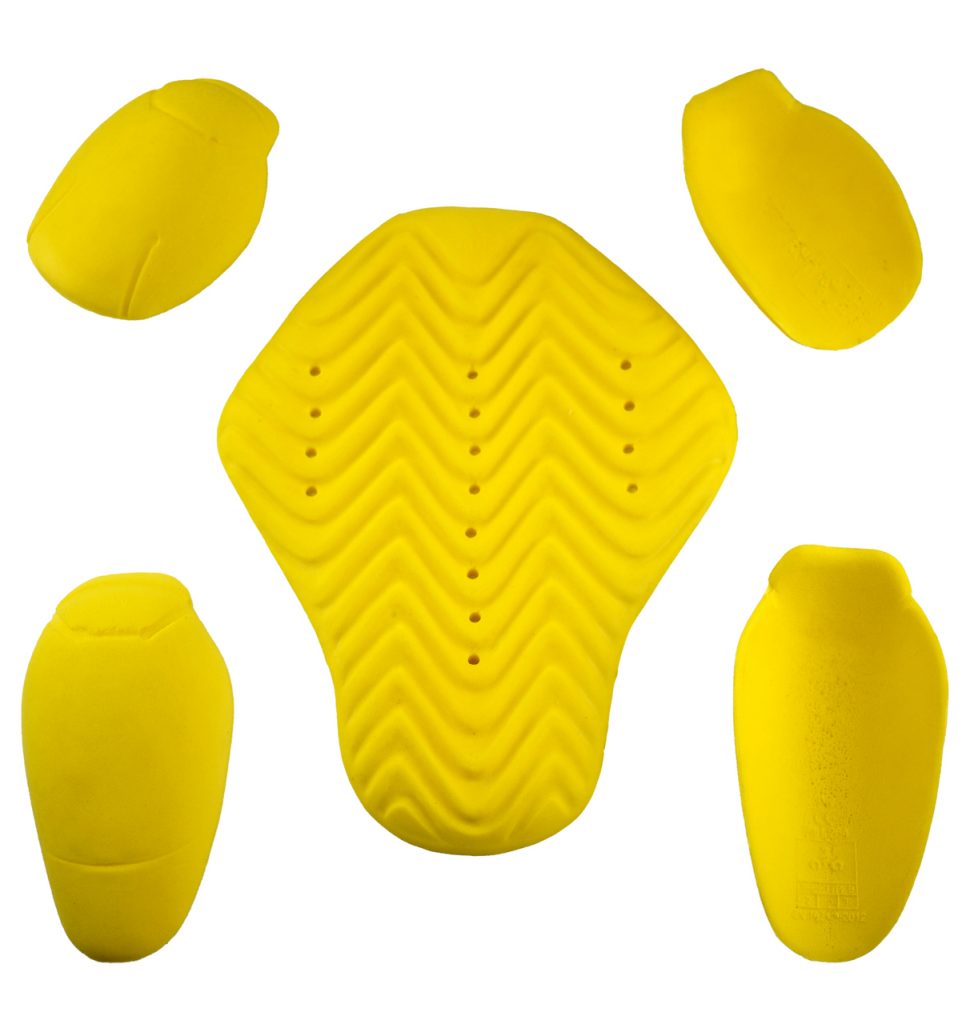 What is "CE"?
Let's start with what "CE" means. The letters stand for "ConformitéEuropéene" in French, which translates to "European Conformity." However, you'll find a large CE marking on an armour, plus the smaller "EN" mark followed by a code. The letters "EN" stand for "European Norm."
The "CE Marking" is mandated by directive 93/68/EEC in 1993.

What do the markings say?
However, the markings on a piece of CE-approved armour will read as, for example, "EN1621-1 S/H TYPE A." That's in the case of the shoulder armour from the RS Taichi RSJ709 Frontier adventure jacket. Other manufacturers may mark their shoulder armours as "EN 1621-1:2012 S TYPE B"
You should find "EN1621-2 B (or FB) TYPE A (or B)" on a back protector.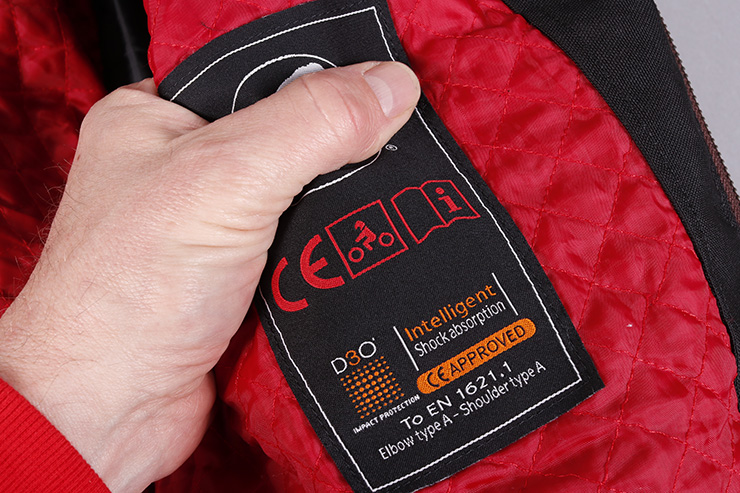 Let's take the second mark:
EN 1621-1:2012 S TYPE B
EN – The marking means the armour conforms to the CE standard.
1621 – The armour is meant for motorcycle applications.
1621-1 – The armour is for anywhere but the back i.e. shoulder, elbow, forearm, hip, knee, shin.
1621-2 – You can find this code only on back protectors.
2012 – The year the armour was certified.
S – This letter means the armour is meant for the shoulder. Please refer to the list below for other parts of the body.
TYPE A – Smaller coverage area but more specialized application.
TYPE B – Means normal coverage.
There are also two levels of protection:
Level 1 – Maximum transmitted force must be below 18 kN (kilo-Newton), equivalent to 1835.5 kilogram-force (kgf).
Level 2 – Maximum transmitted force must be below 9 kN, equivalent to 917.75 kgf.
This means Level 2 protection allow less forces through, hence providing better protection.
List of codes for different parts of the body (EN1621-1 protectors):
S – Shoulder
E – Elbow
H – Hip
K – Knee
K + L – Knee plus upper and middle tibia
L – Front of leg
KP – Knuckle protection (for gloves)
List of codes for back protectors (EN1621-2):
B or FB – Full back protector for the central back and scapulae
CB – Central back
L or LB – Lumbar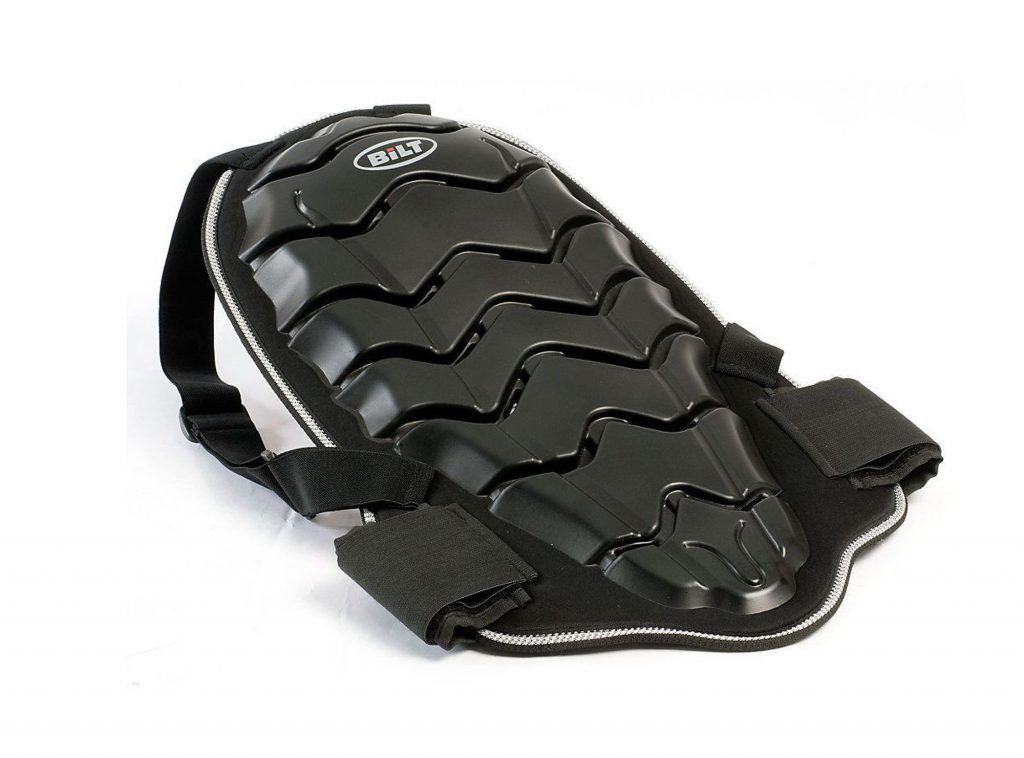 The accompanying information card must also specify:
Performance Level 1 or 2
Abrasion resistance Level 1 or 2
Impact cut resistance Level 1 or 2
Burst strength Level 1 or 2
CE Certification for other motorcycle protective gear:
The certification is mandated by directive 89/686/EEC.
The codes are:
EN13634 – Boots
EN12594 – Gloves
EN1621-3 – Chest
EN13595-1 – Protective motorcycle clothing i.e. jackets, pants, one-piece suit, two-piece suit. Note that while most clothing have CE-approved armour, the clothing itself may or may not be EN13595-1 certified.