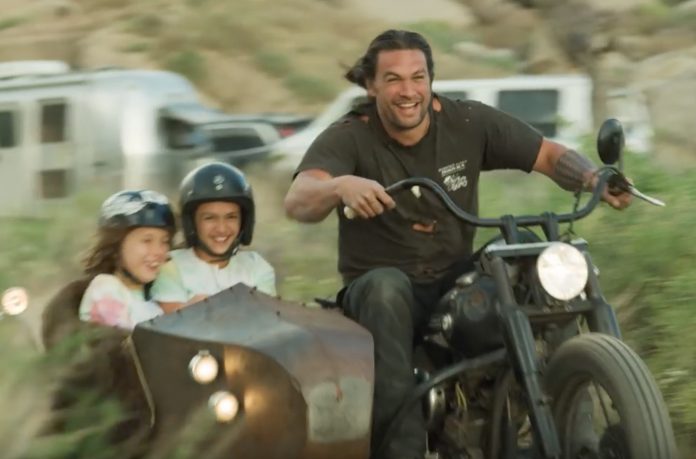 Jason Momoa is the feature of a Father's Day short film.

He rebuilt a broken Harley Knucklehead engine in it.

His journey in motorcycling is now complete as a legacy to his children.
Game of Thrones and Aquaman superstar (and hunk, let's not forget that) Jason Momoa is featured in a short film to commemorate Father's Day, in which he built a classic Harley-Davidson.
The film called Where The Wild Stomped In shows Momoa's motorcycles passage from aged six to ultimately rebuild a broken Knucklehead engine with his children. He had found the vintage engine 30 years ago. He also remembered buying his first bike at aged 19, a 1957 Panhead, which he named "Mable" after his grandma.
But no, he didn't rebuild the bike for a modern-day Dothraki horde. Instead, it was as a legacy for his children. He even taught one of them the ways of kickstarting a Panhead, while learned to ride a single-cylinder custom bike.
The bike has been restored to running condition. Reportedly, Mrs. Momoa (Lisa Bonet) wasn't keen about having the children ride on the back seat of the bike, so Momoa installed a sidecar.
It all goes to show that Momoa isn't just another pretty faced Hollywood star. Instead, he's a cool motorcycle dude and above all, a great father to his children.