Most of us (if not all of us) have encountered some VIP escorts making their way through traffic to let whoever that they're escorting reach their destinations faster and safer. According to a recent post by World of Buzz, there was one particular convoy who caused a road accident when they allegedly forced a motorcyclist off the road.
VVIP who uses police escort during rush hour traffic including ministers and prime ministers are idiots.

They should be stripped of this privilege. Another accident because of this. pic.twitter.com/8UYDy1pmWR

— tevanraj (@tevanraj) 7 January 2020
This particular news is currently spreading like wildfire on Twitter and netizens are not too happy about the whole ordeal. Apparently, this particular netizen witnessed the incident while driving on the Salak Highway heading towards Federal Highway.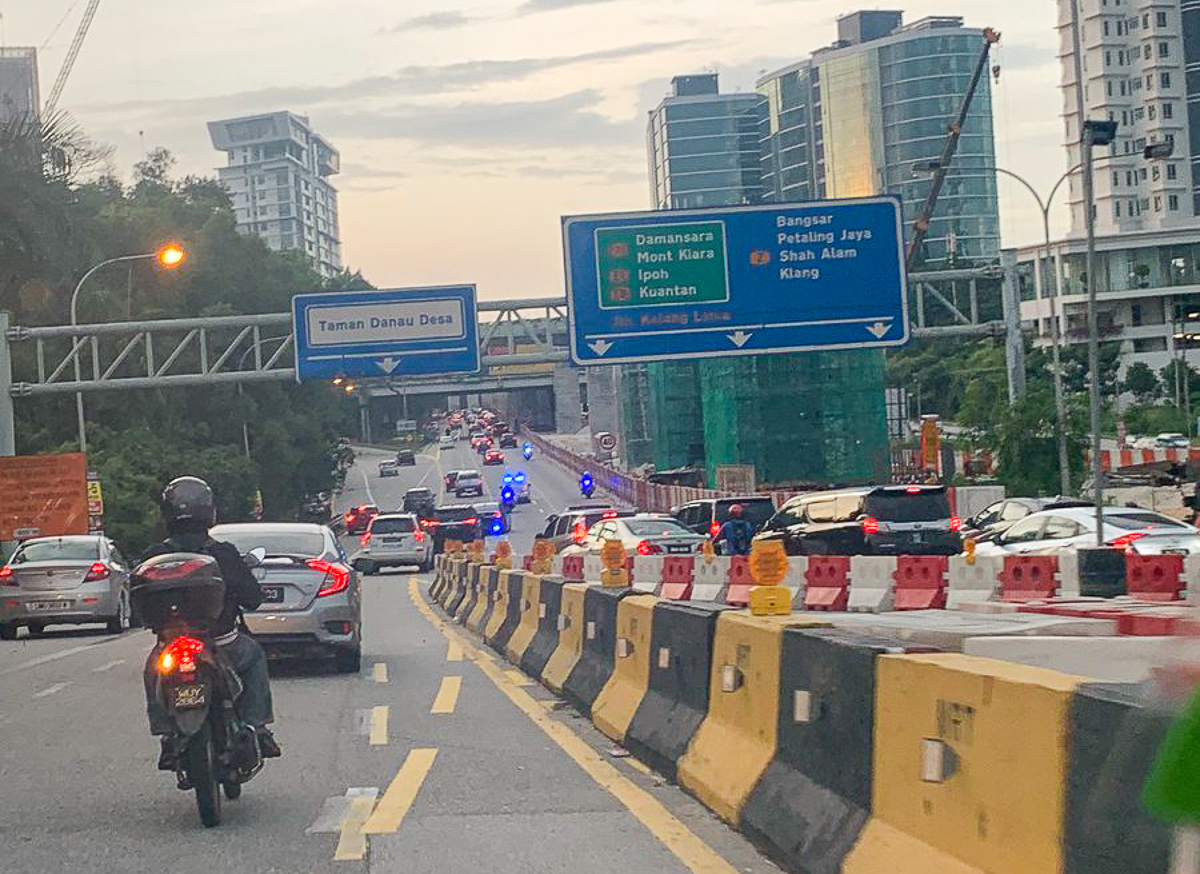 Apparently, a lot of people who responded to the viral Twitter post shared the same sentiment regarding the VIP escorts' brute ways of clearing traffic ahead of the VIP's convoy. Most of them were caught completely by surprise and had to perform emergency manoeuvres to ensure that they and other road users don't get involved in an accident.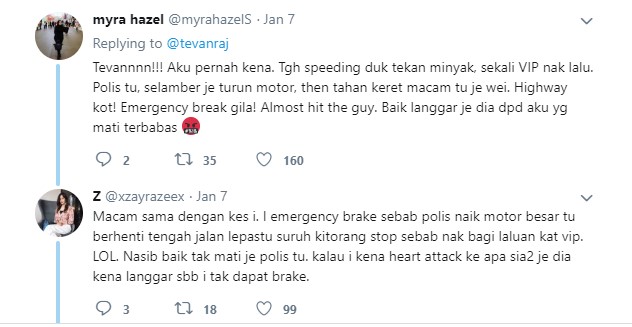 We here at Bikes Republic understand that these VIP escorts are just doing their jobs as instructed but if the claims from many fellow Malaysians are true, then there's a need to change things up in how these VIPs can travel safely not just for them, but for other road users. Safety should always be our number one priority, no matter who we are.