We once wrote about the possibility of 2019 BMW S 1000 RR owners turning their superbikes into carbon fibre editions thanks to Ilmberger Carbon. Now, owners of the powerful Ducati Panigale V4 R can also turn their machines into carbon monsters with some very cool parts available for purchase on their website.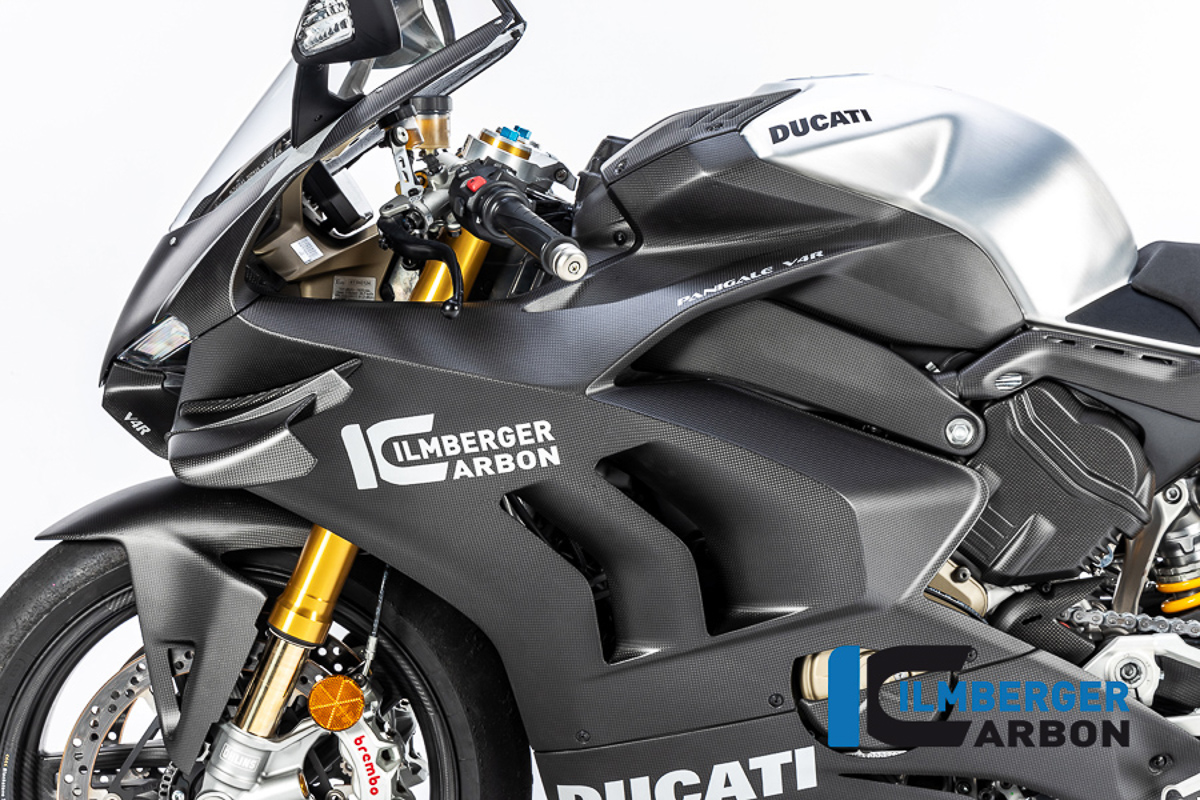 Ilmberger is an expert when it comes to the world of carbon fibre and their huge selection of carbon parts for a variety of bikes from different manufacturers says it all. One of the biggest advantages of using carbon parts is, of course, the massive weight savings (up to 70% for certain parts) for better performance, especially when you're ripping it up on the track.
Their range of carbon fibre parts for the Ducati Panigale V4 R ranges from €100 to €700 (RM460 – RM3,200) and you can basically choose to 'carbonise' any particular part of your machine from heel guards all the way up to belly pans and fairings. If you want to step up your track day game, this is probably one of the best ways to do it.
Ilmberger offers its carbon fibre parts in two different finishes; matte or gloss. Gloss finishes offer better all-around protection from the harsh weathers but something about an all matte black Ducati Panigale V4 R carbon version screams 'badass' no matter which angle you look at it. They're not cheap but in most cases to performance upgrades, you definitely get what you pay for.
Image credit: Ilmberger Carbon
2019 Ducati Panigale V4 R, Ducati Multistrada 1260 Enduro, Ducati Multistrada 950 S, Ducati Hypermotard 950 S, Ducati Diavel 1260 S Launched