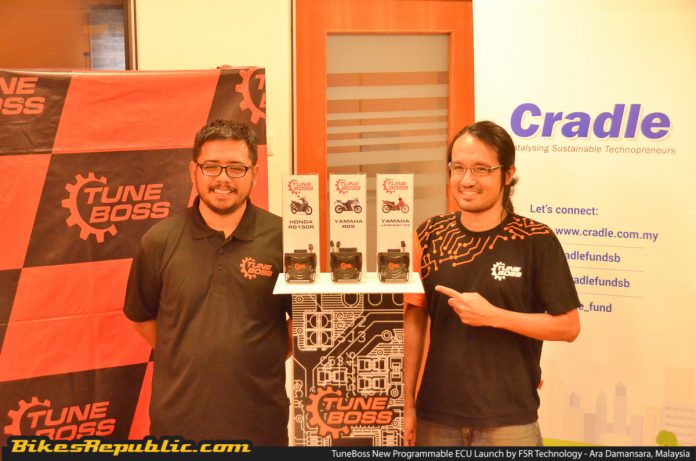 TuneBoss Programmable ECU for three new models

Made by FSR Technology, 100% Malaysian owned company based in Ara Damansara

Also available in Thailand, Philippines, Vietnam, Europe and Mexico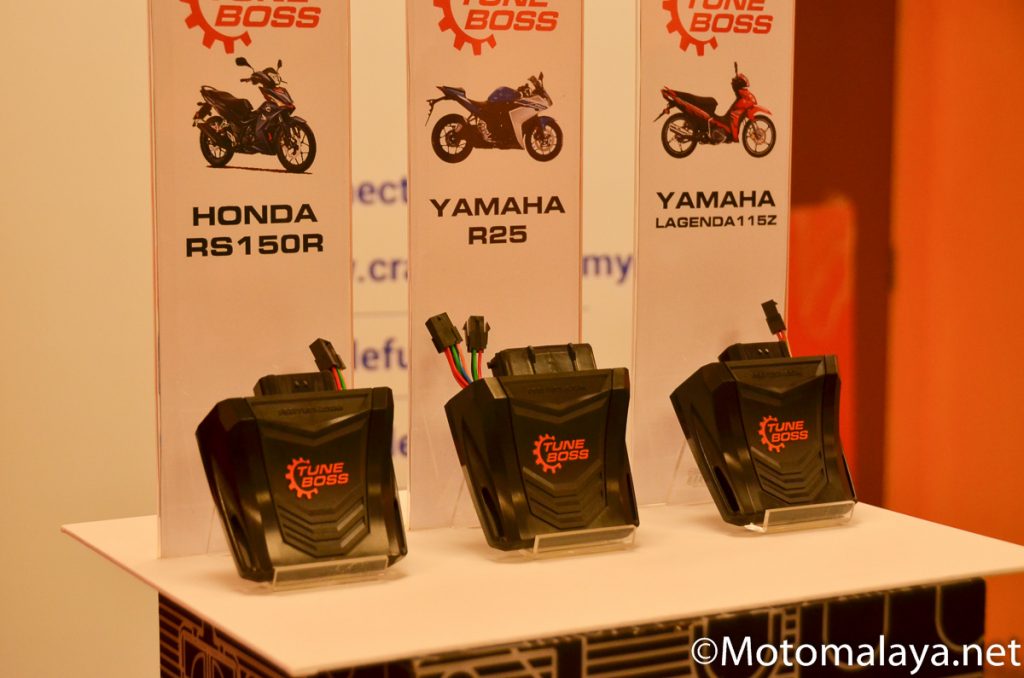 FSR Technology launched their latest Tuneboss programmable ECUs that will support three popular bikes currently in Malaysia. The new ECUs are designed specifically for the Yamaha R25, Yamaha Lagenda 115z and the Honda RS150R. All three new ECUs will be available for purchase at the end of the month.
The three new additions to their product line up makes a total of ten different programmable ECUs for popular small capacity motorcycles in the country. Some of these models are the Yamaha FZ150i and also the Yamaha Y15ZR. All of the ECUs are simply Plug-and-Play devices that anyone can swap on their own without any need for complex wiring.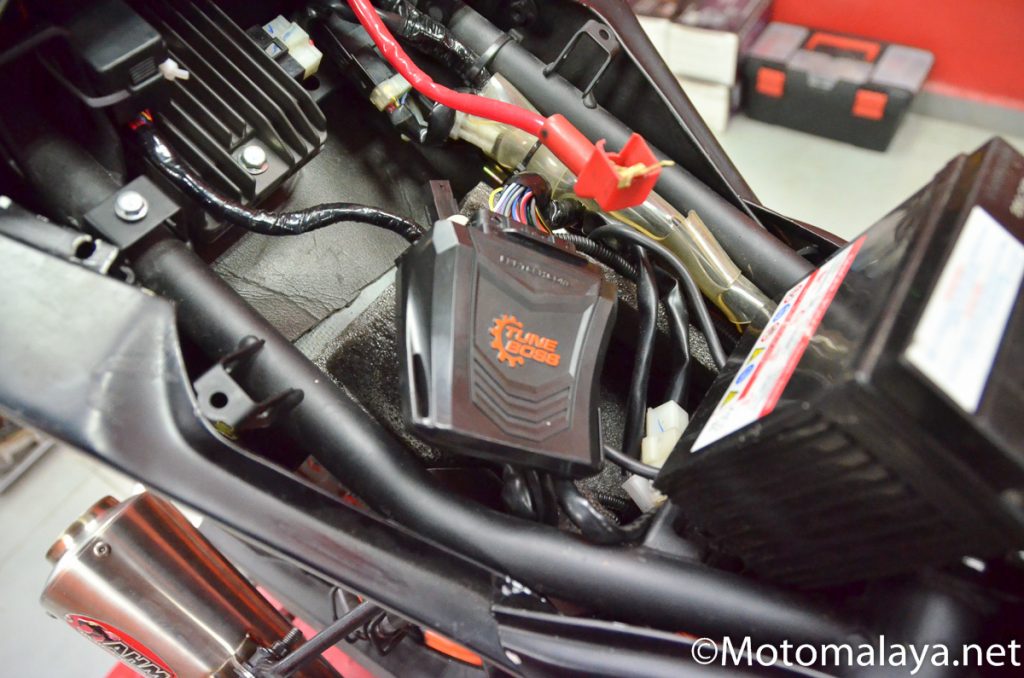 The TuneBoss ECU are able to boost the bike's performance by giving the user the ability to tune their machines with different characteristics. The ECUs allow a variety of adjustments that includes the air-fuel mixture and spark timing for increase in performance.
What makes the company's products even more unique than any of its competitors is their wireless connectivity via their TuneBoss Manager application (can be downloaded for free). Many of its functions and settings can give the user a more direct control using their smart phones or tablets. All TuneBoss ECUs can be connected via Bluetooth to be more user-friendly.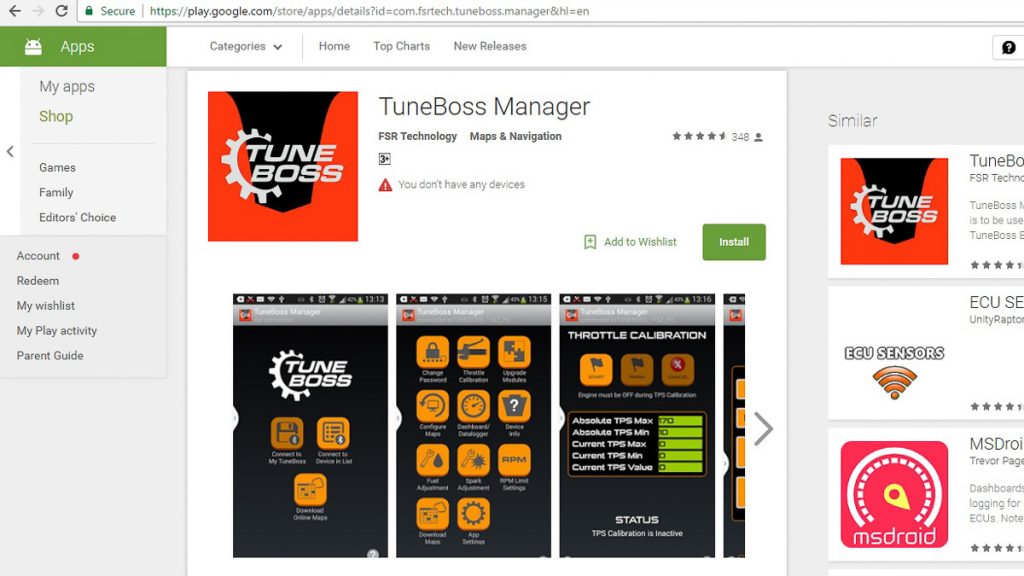 With the TuneBoss Manager app, users can actually perform advanced diagnostics to detect any problems or issues without having to take their bikes to the workshop. Users can even download different mappings (for free) via their website to suit different styles of riding, giving more choice and freedom to the users.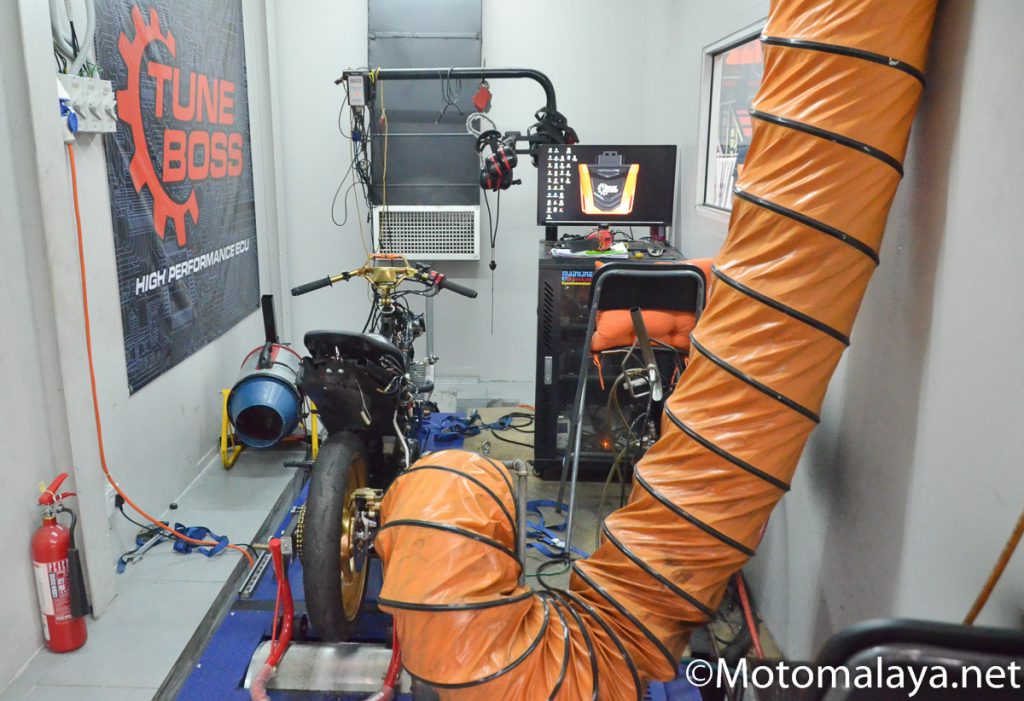 TuneBoss also offers a number of upgrades and functions like the Quick Shifter, Launch Control and many more. These upgrades can be activated with a simple purchase in a form of a key code via the dealers without having to change or add anymore hardware to the bikes (think of it as something similar to an 'in-app purchase').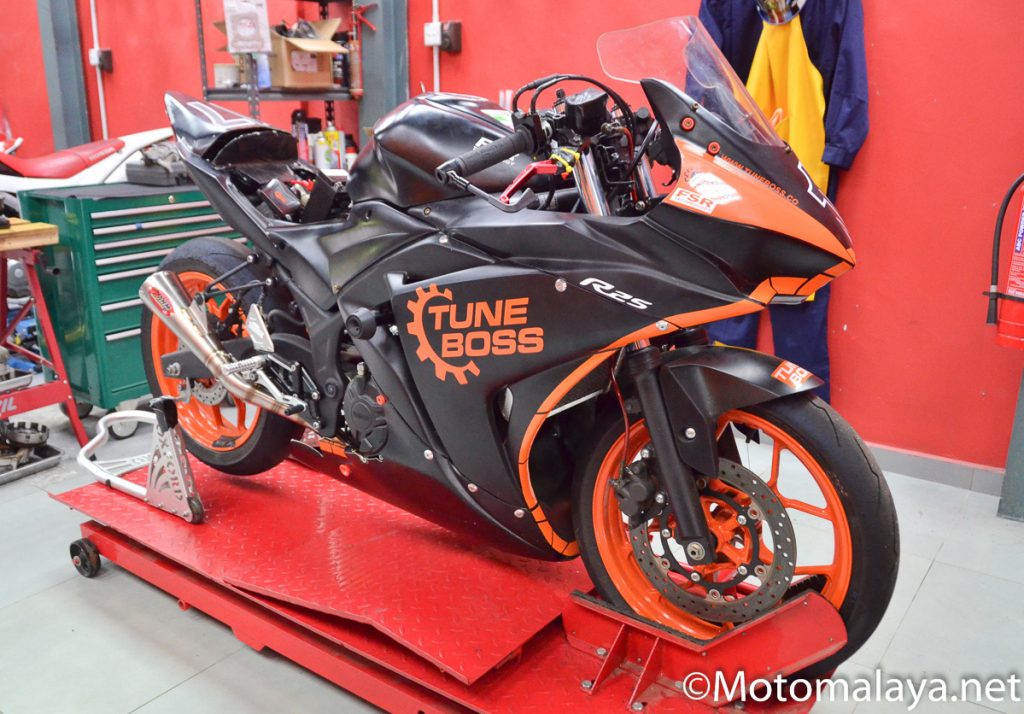 TuneBoss also provide the "Race Package" upgrade for racing applications that has been proven to be competitive during their season in the Malaysia Superbike Championship (MSC) series back in 2016 and other races like the KBS-MAM Kapcai Endurance Race.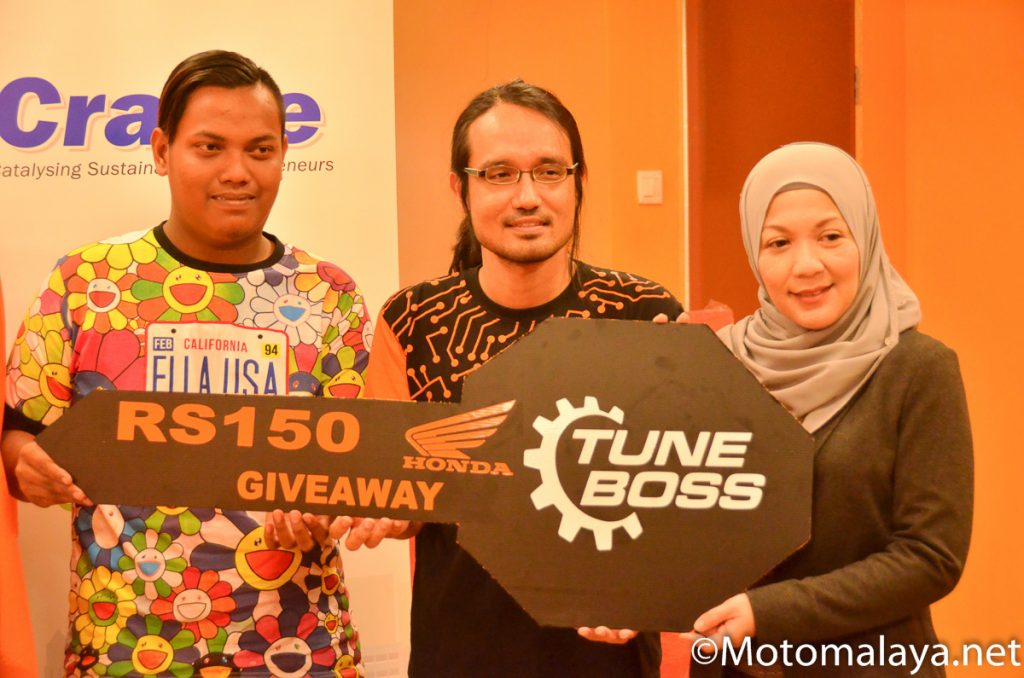 FSR Technology also presented the grand prize from the Facebook lucky draw contest to one lucky winner. The grand prize is a brand new Honda RS150R equipped with the TuneBoss ECU was handed over to the winner (Muhammad Zulhanif Bin Hamidon) during the launch just now.
To know more about FSR Technology and TuneBoss products, you may visit their official website or the TuneBoss Facebook page.