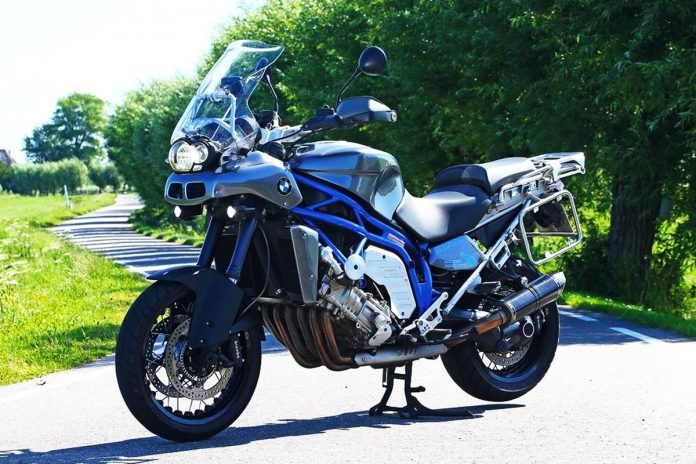 Willem Heijboer dreamt about turning his BMW K1600GT into a GS, but as he started grinding out the engine case, he realised he might not be able to get the job done.
He then reached out to Dutch bike builder expert, Nico Bakker where he specifically told him that he wants the K1600GT to feature the same handling, litheness and looks as the GS but most importantly, it could handle the power from the inline-six K1600 engine.
Bakker then used the K1600GT as a base and retained the engine, shaft drive, 320mm brakes disc, Brembo callipers, Bosch ABS and electronics, including the ESA.
However, to emulate the rigidity and stiffness to accommodate the K1600 engine, Bakker custom built the frame using chrome-moly steel tubing and extended the wheelbase from 1618mm to 1635mm.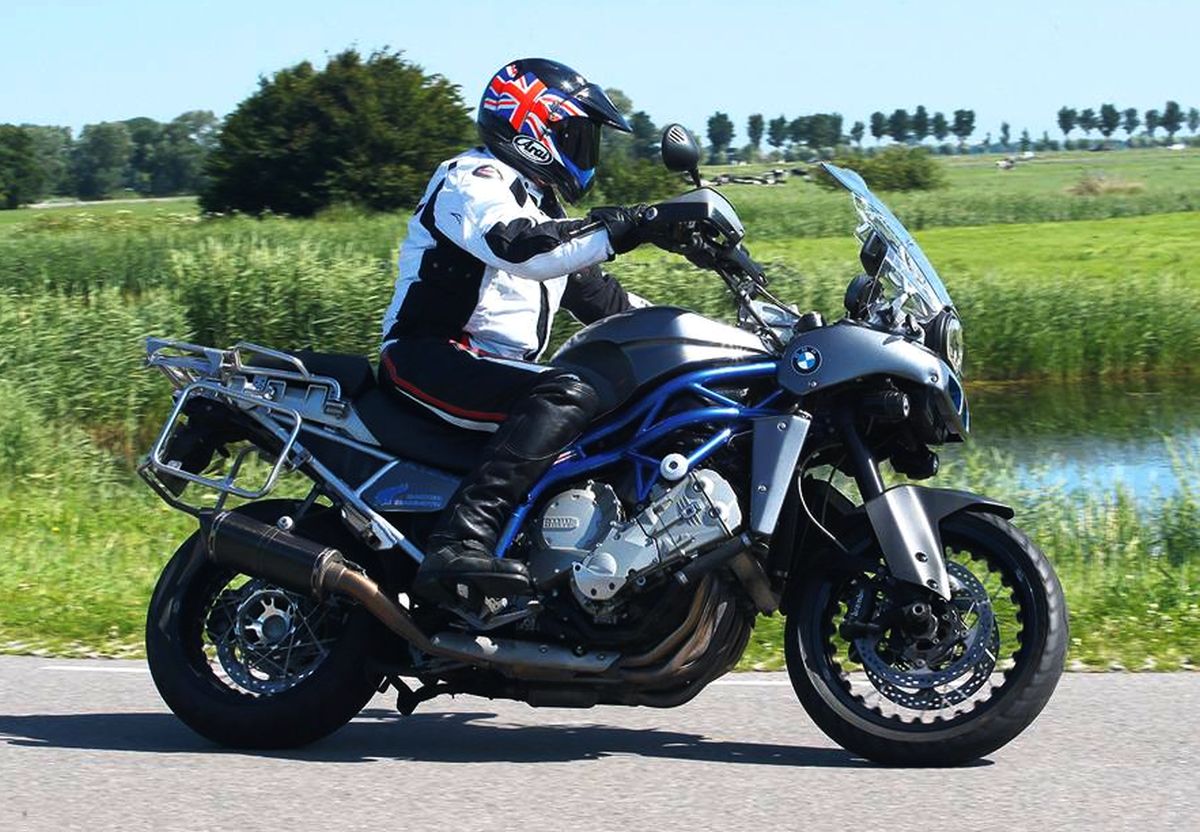 He also had to sharpen the steering geometry, but to do so, Bakker ditched the Telelever front in place of a fully adjustable 48mm WP fork.
The complete the GS look, the K16 is fitted with 19″ front, and 17″ rear spoke wheels.
Bakker also fitted the bike with a 6-into-2 exhaust with custom twin carbon-wrap silencers.
Interestingly, Heijboer already took the custom build K1600GS for long-distance touring and even to a track day just to test out the handling.
(Source: MCN)