The latest generation Vespa Sprint 150 ABS was launched last year together with its siblings, the Primavera 150 and GTS 300 SuperSport.

Vespa's sportiest model comes ready with their latest 155cc i-Get single-cylinder engine that provides decent performance and fuel consumption.

We're here to answer on whether the new Sprint 150 is truly sportier or more than just modern-looking scooter with a host of new bells and whistles.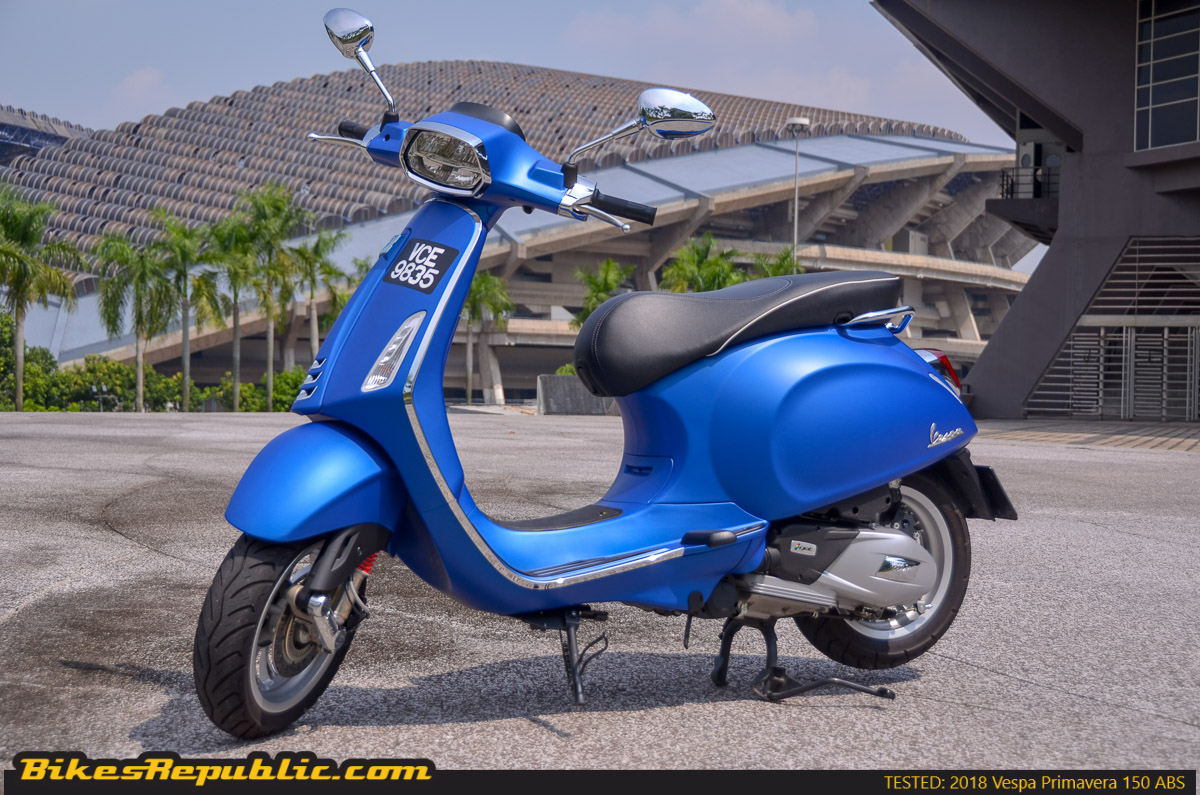 The scooter market here in Malaysia is filled with so many choices ranging from different brands, capacities, styles, and purposes that it is simply difficult to make a choice on the best one for you. The task of picking out the most suitable for your wants and needs can be a real challenge but maybe, just maybe, the 2018 Vespa Sprint 150 ABS might help to make things slightly easier.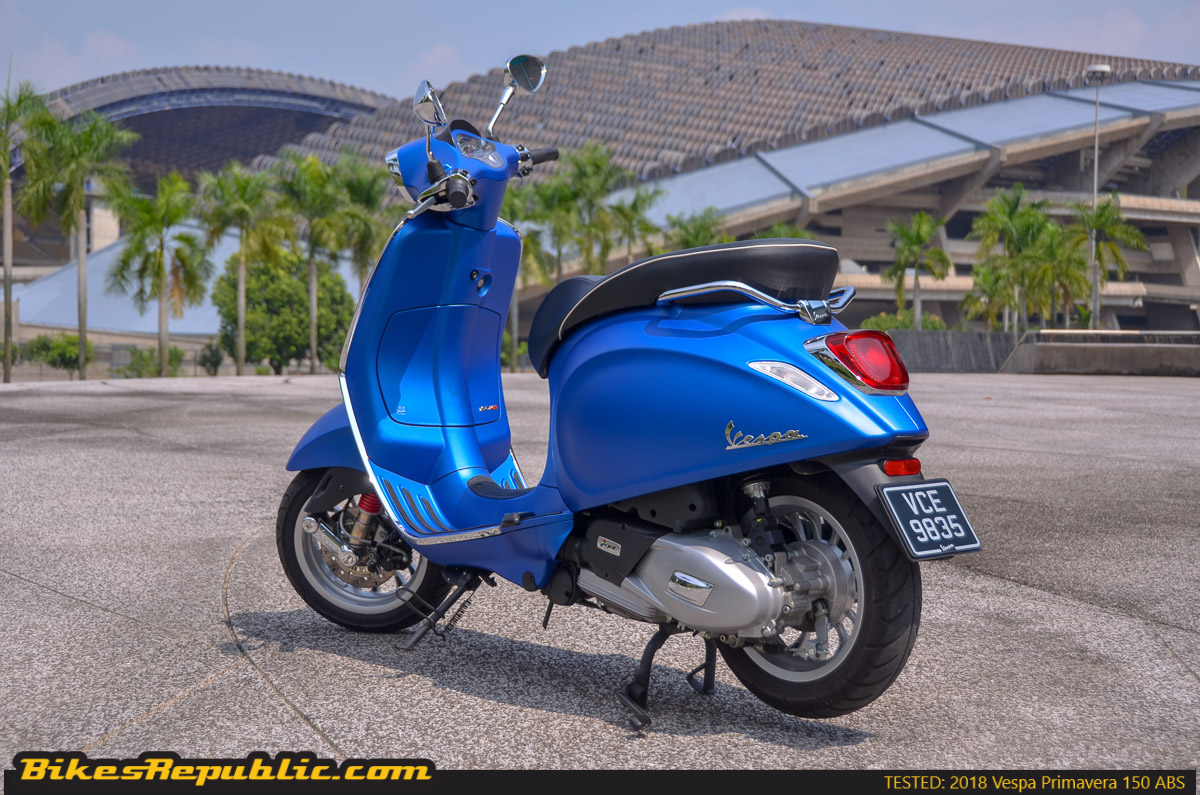 Vespa Malaysia launched the latest generation Vespa Sprint 150 ABS alongside its brothers, the Primavera 150 ABS and the GTS 300 SuperSport during the Sneakerlah shoe convention at Mid Valley Megamall. Since then, we were quite eager to give the Vespa a go since we ourselves are modern Vespa owners (I myself have the previous gen Vespa Primavera 150, prior the new i-Get engine).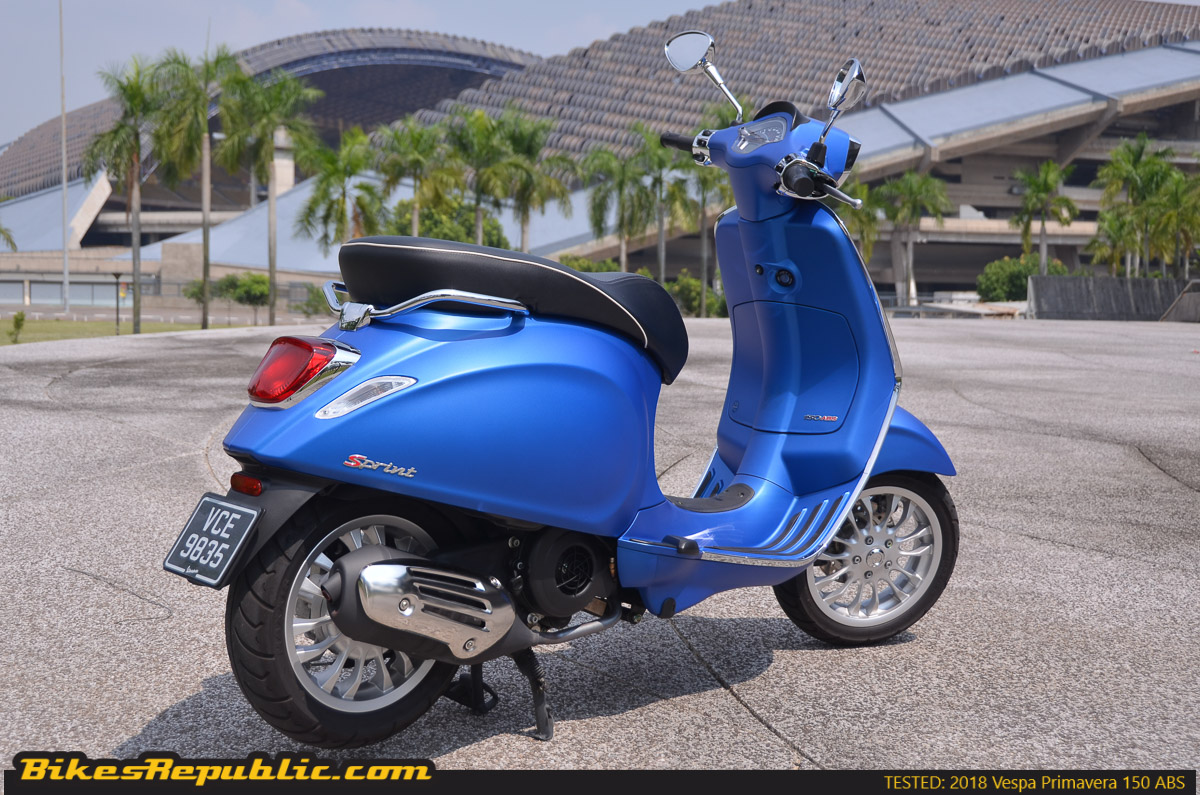 Straight out of the box, the Vespa Sprint 150 ABS is recognisable thanks to its iconic look and persona. Labelled as Vespa's sportiest 'small body' option in its current line-up, the Sprint's main focus is to attract the younger crowd into the whole hip lifestyle. Judging by the looks, we're pretty sure it has pulled that one off successfully.
The already modern Vespa has been modernized even further with the introduction of all LED front headlight setup which gives it a more youthful and sportier expression. Housed in that signature rectangular housing, those who prefer a more contemporary appearance should be able to appreciate the Sprint's edgier exterior compared to other Vespa offerings which offer a more classic feel (apart from the Vespa S125, which is like a smaller version of the Sprint).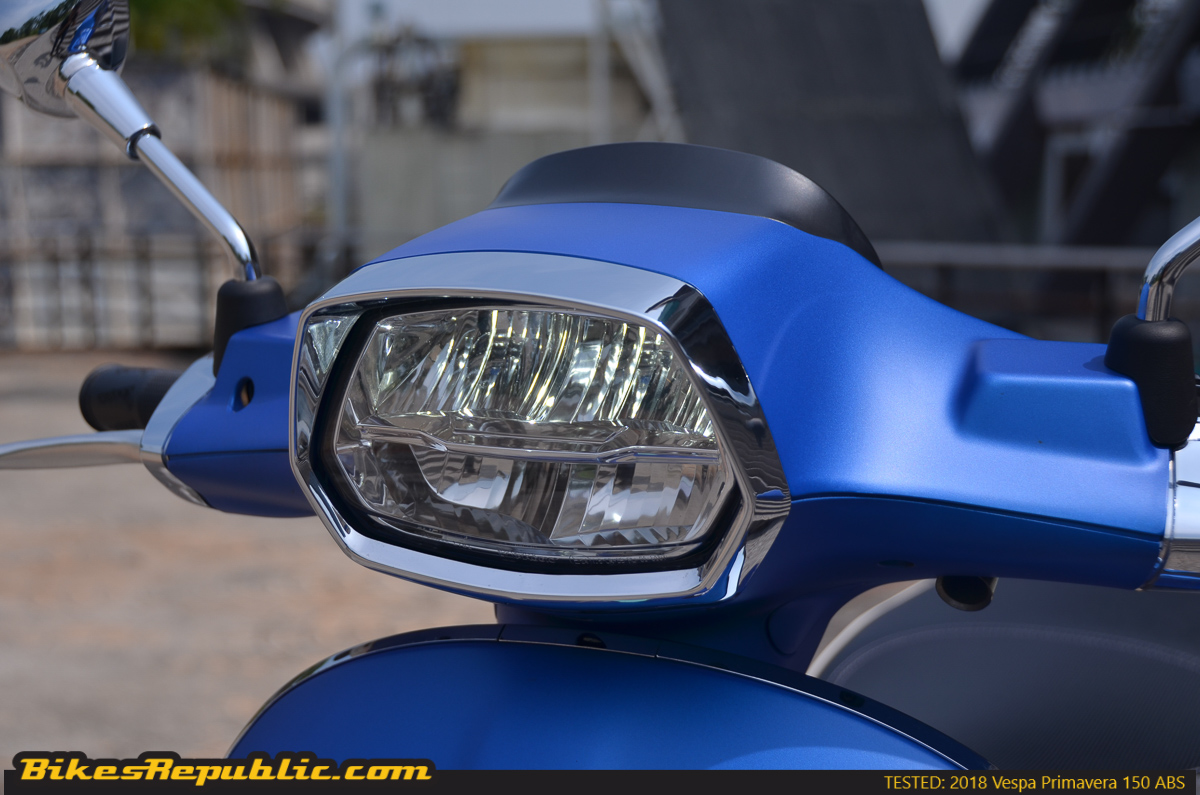 Moving towards the side and rear, the Sprint still has that iconic Vespa design that a lot of folks here in Malaysia appreciate and love. It comes to as no surprise when you can see quite a number of units rolling around town compared to previous years. One of the best features of the Sprint has to be its newly-designed 12-inch aluminium wheels that further elevates the whole sporty façade.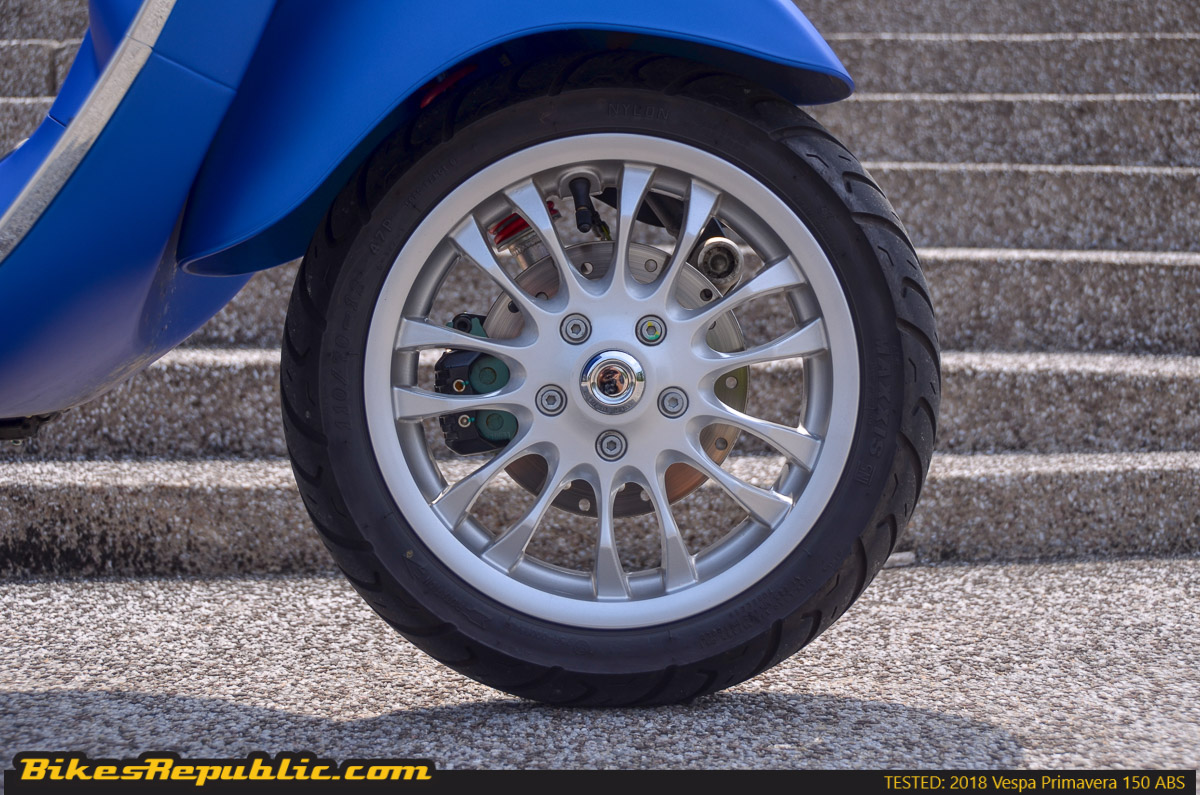 This might just be another 'cosmetic' upgrade most of you might think (including its front 'tie' design) but wrapped it Maxxis rubbers, the Sprint does offer a significant sportier riding experience compared to the more classically-looking Primavera 150 ABS (which uses the Vee Rubber option on one of the test units we saw).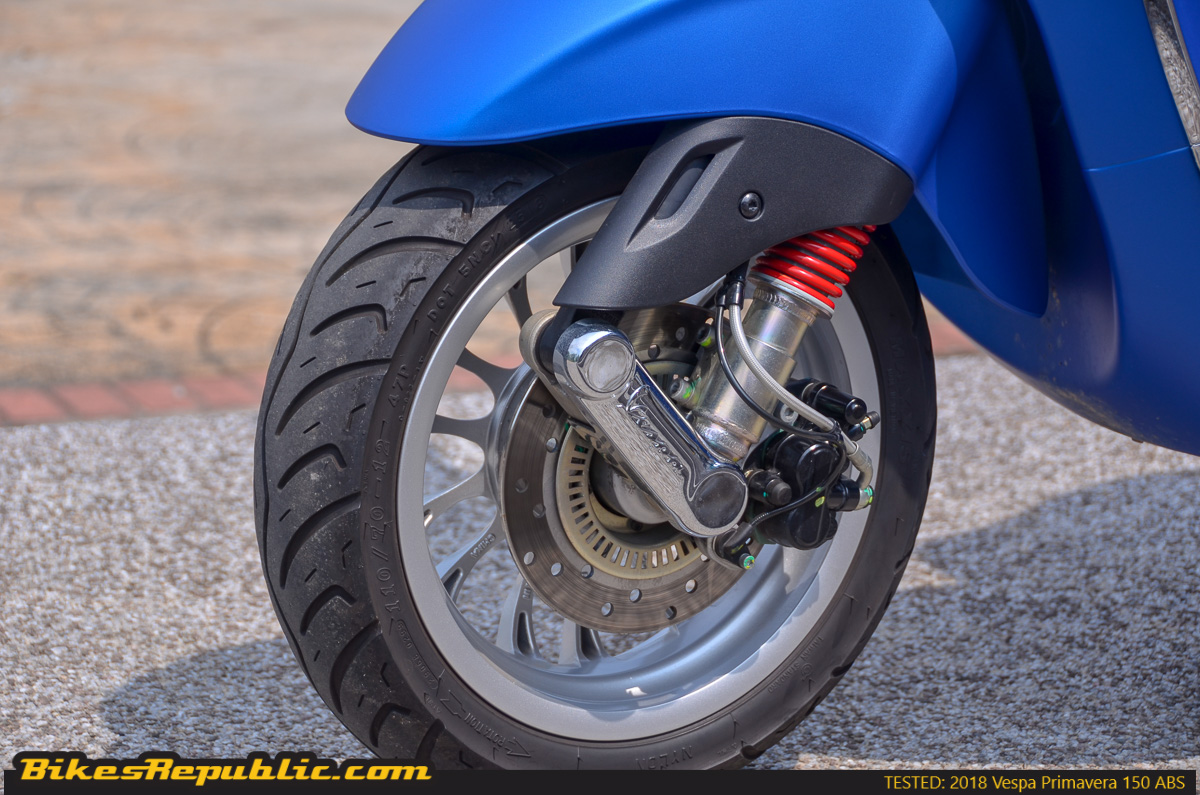 Paired with its 155cc i-Get Euro4-compliant, four-stroke, single-cylinder, air-cooled engine, the Sprint 150 ABS produces around 12.9hp at 7,750rpm and 12.8Nm of maximum torque at 6,500rpm. This is the same engine found in the Primavera 150 ABS but through our own experience, the Sprint presented a slightly better acceleration performance to match its sportier appeal.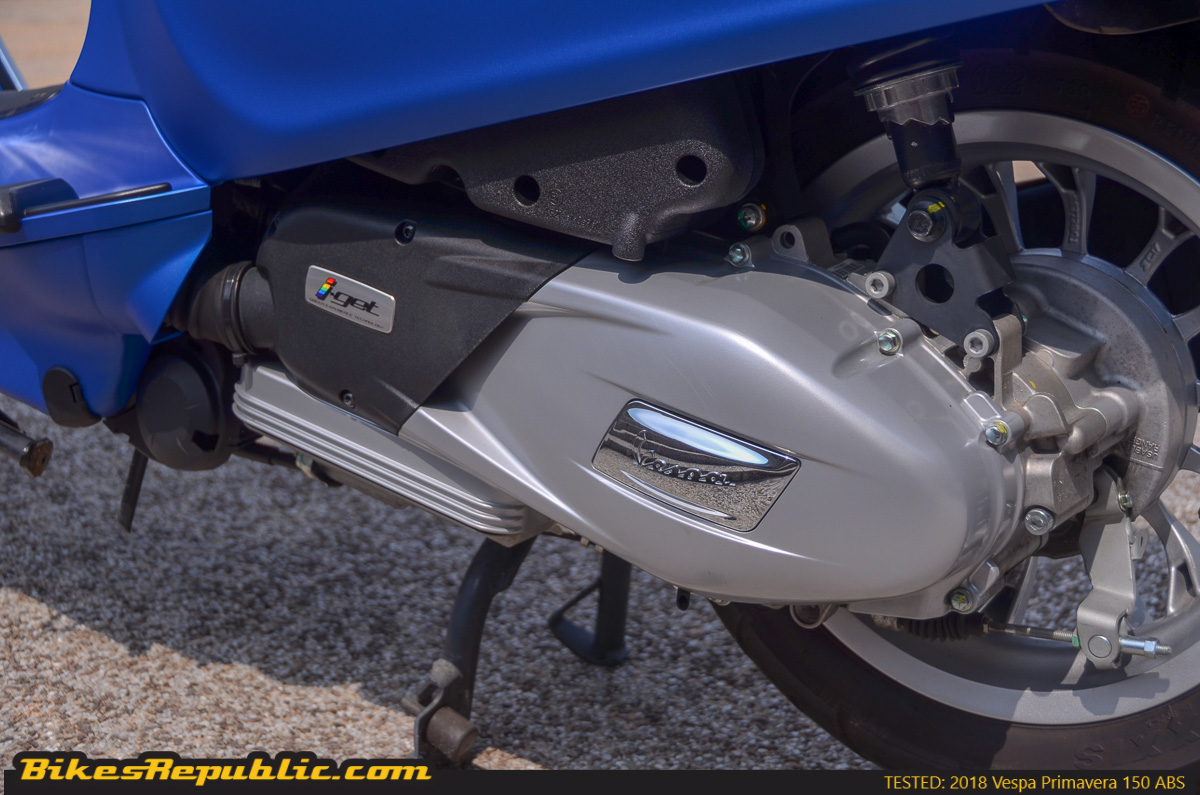 A top speed of 91km/h is stated in their official website but we got it up to a maximum speed of 110km/h (slightly more when going downhill). There are other 150cc options out there in the market that can go faster but Vespa prides themselves in offering something that is more dynamic and fuel-efficient in the whole modern classic scooter package.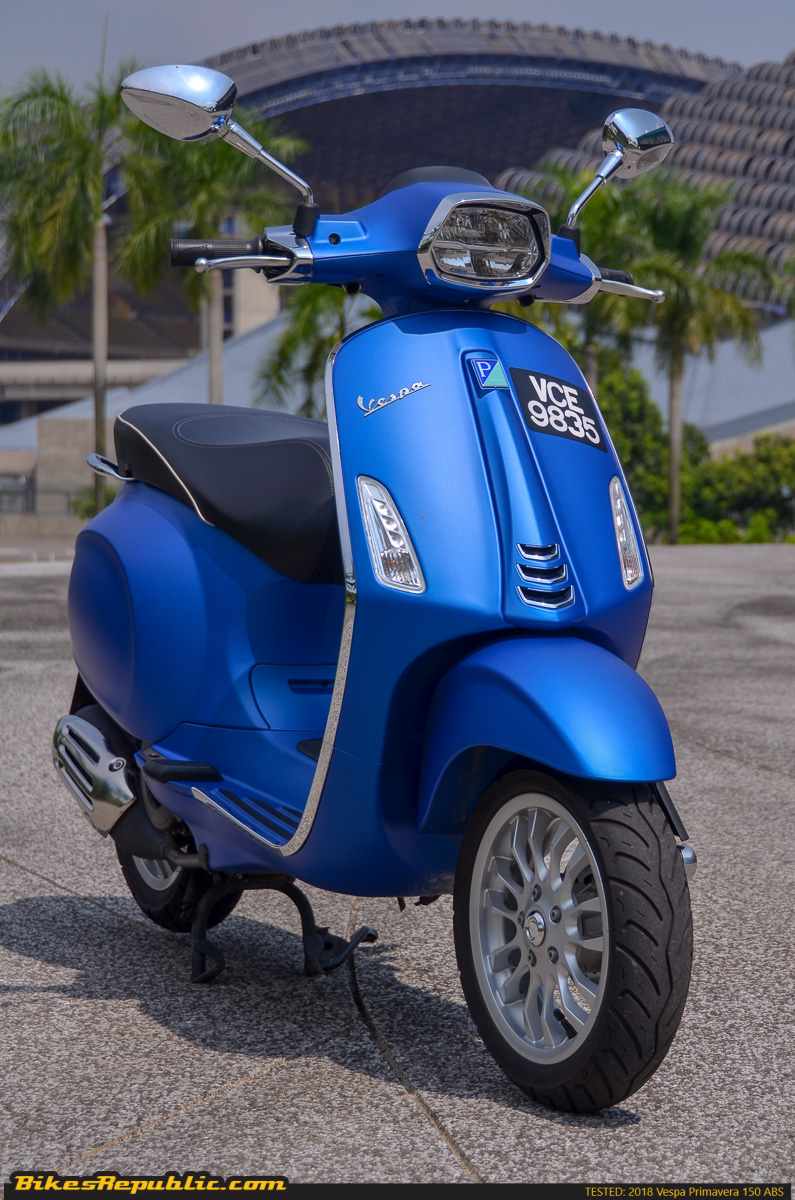 With a full fuel load of 8 litres, the Sprint (and its fuel consumption rate of 44km/litre) is able to ride as far as 350km before needing to stop for fuel again. This is only theoretical based on super saving riding style but in our real-life experience (a mixture of congested city riding, traffic jams, and highway stints), we managed to squeeze slightly about 200km before the low fuel warning light turns on.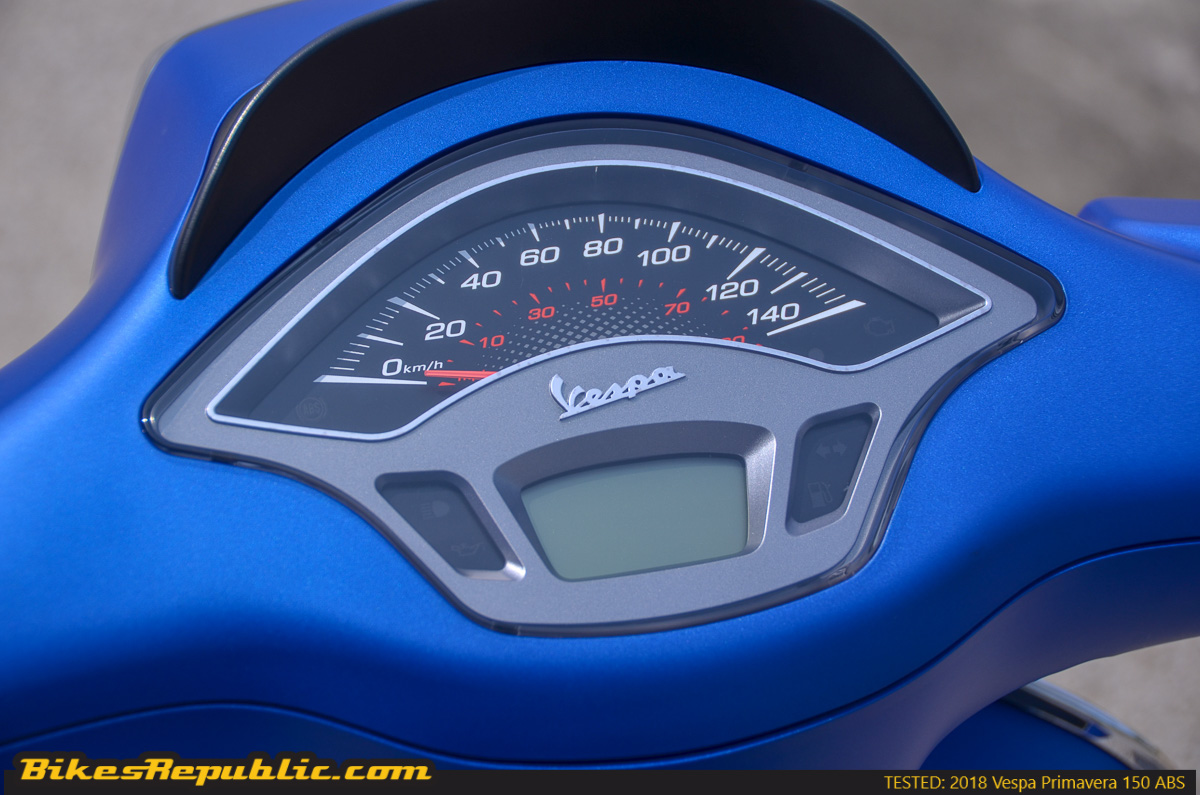 As for riding experience, we found out that the Sprint does offer a great deal of stability even when travelling at full speed. The next statement might sound a bit 'extra' but we sincerely believe that the entire modern Vespa range offers one of the best and comfortable riding experiences even when riding at its maximum. No uncomfortable vibrations or wobbles, just silky smooth.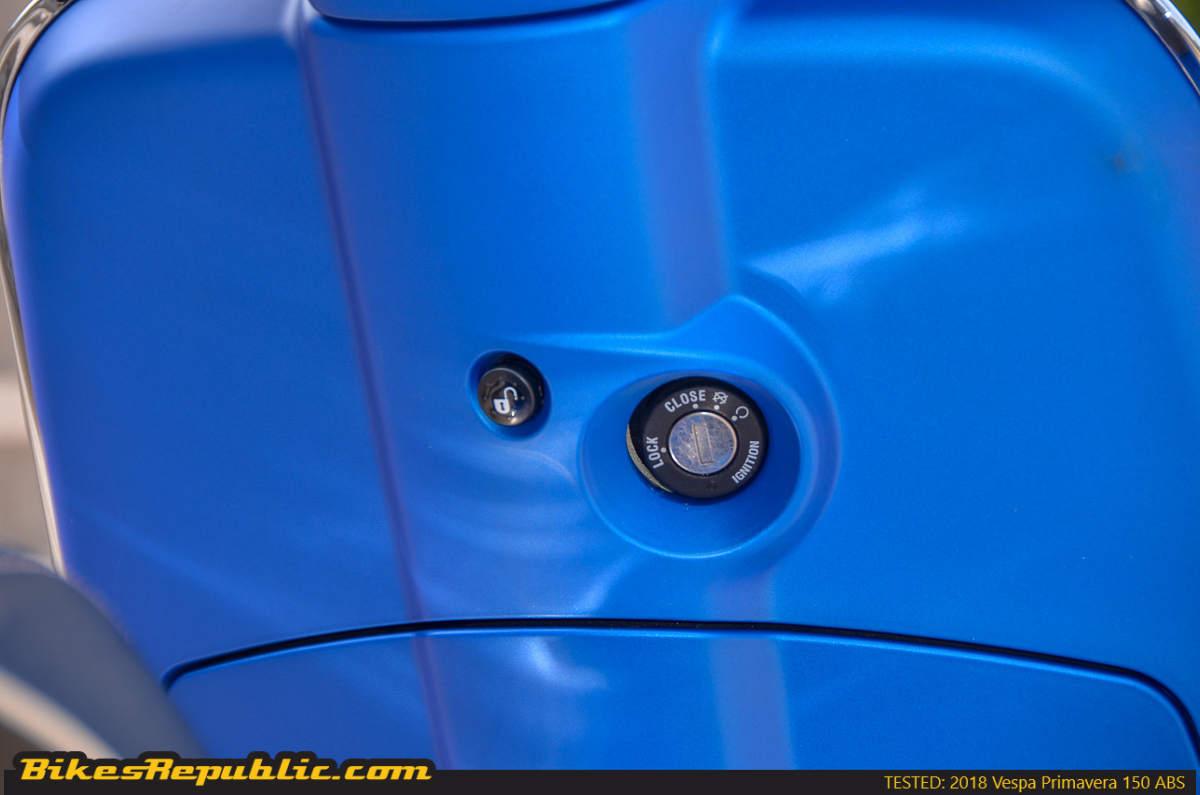 Other modern features that can be found on the Sprint 150 ABS are electronic anti-theft device (for that added piece of mind when left at dodgy areas of the neighbourhood), front ABS unit (for safety, rear brake is drum to keep it 'old school') and a mechanically-operated saddle where the underseat storage can be accessed with a push of a button near the ignition key slot.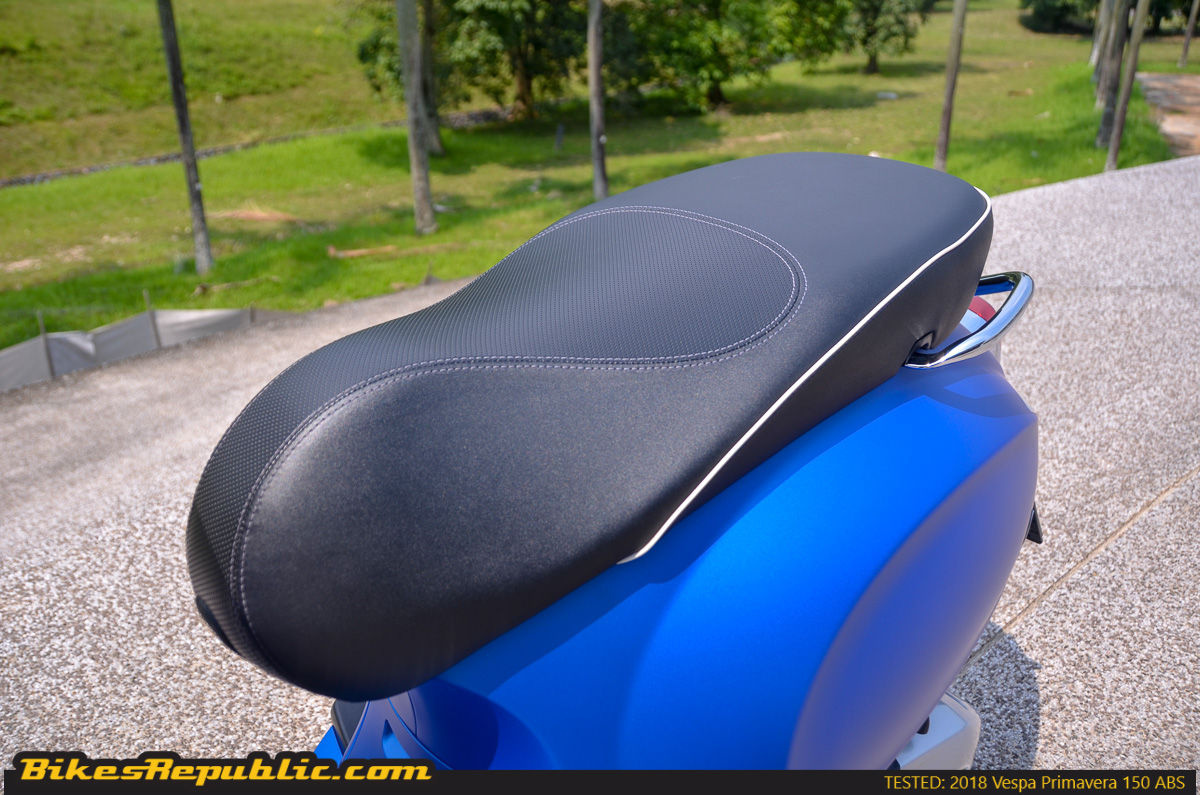 Storage is decent where you can fit in an open-face helmet and a rain suit easily (there's also a smaller storage area up front where you can fit your smartphone and wallet). This remotely-operated underseat storage access is indeed a welcomed addition compared to previous models where you have to manually use your key to access the storage space under the seat. Nice touch, Vespa.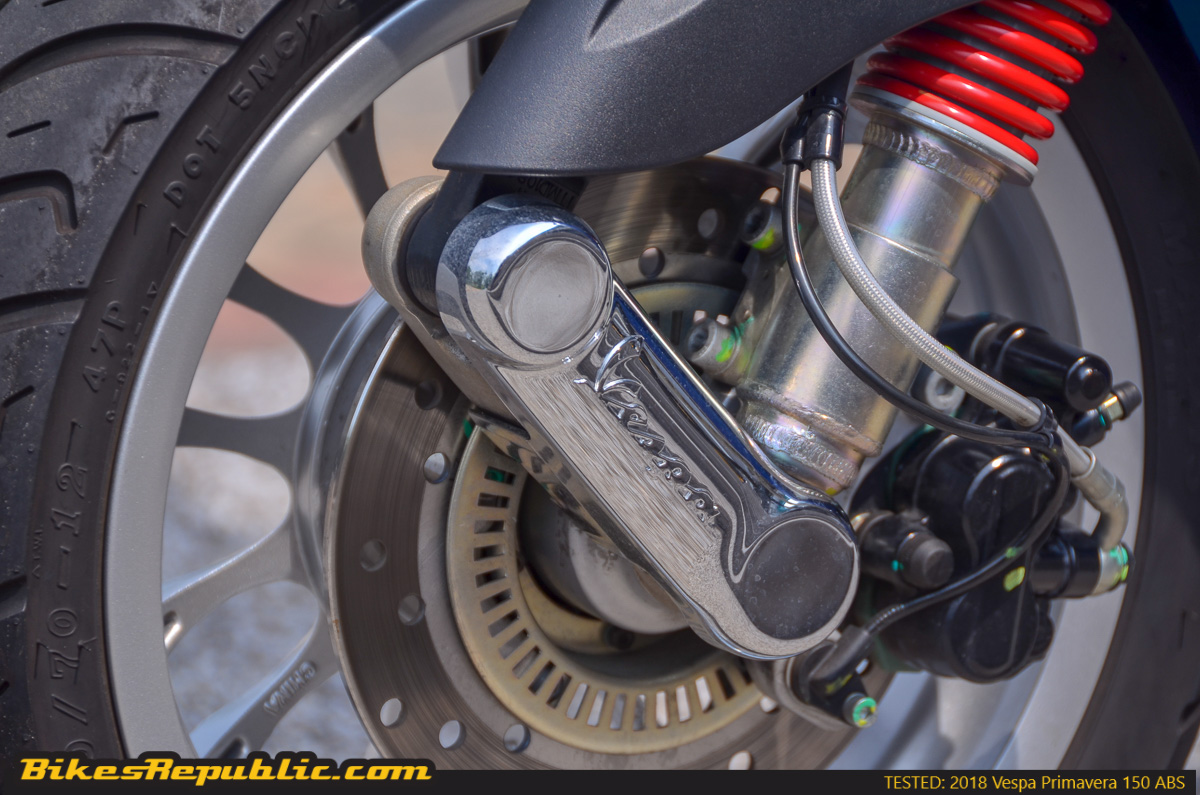 In terms of reliability, Vespa ensures everyone that their latest generation offerings are built with better quality materials but the only way to really find out is to conduct a long-term test. We might no be able to assess that anytime soon but based on testimonials received by owners, so far so good. This is coming from those who ride their machines day in and day out plus frequent long-distance trips (including Thailand).
Naza Premira (Vespa Malaysia) is currently offering the 2018 Vespa Sprint 150 ABS at RM16,400 (basic price without tax and insurance) with four different colour options; Blue Matt, Monte Bianco, Rosso Dragon and Grigio Titantio.
The Vespa Sprint also comes with a wide range of accessories for customisation including a dedicated top box, backrest, customised windscreen with Vespa logo and front side and rear chrome mudguards if you feel like taking your new Sprint to a whole new level (and you should).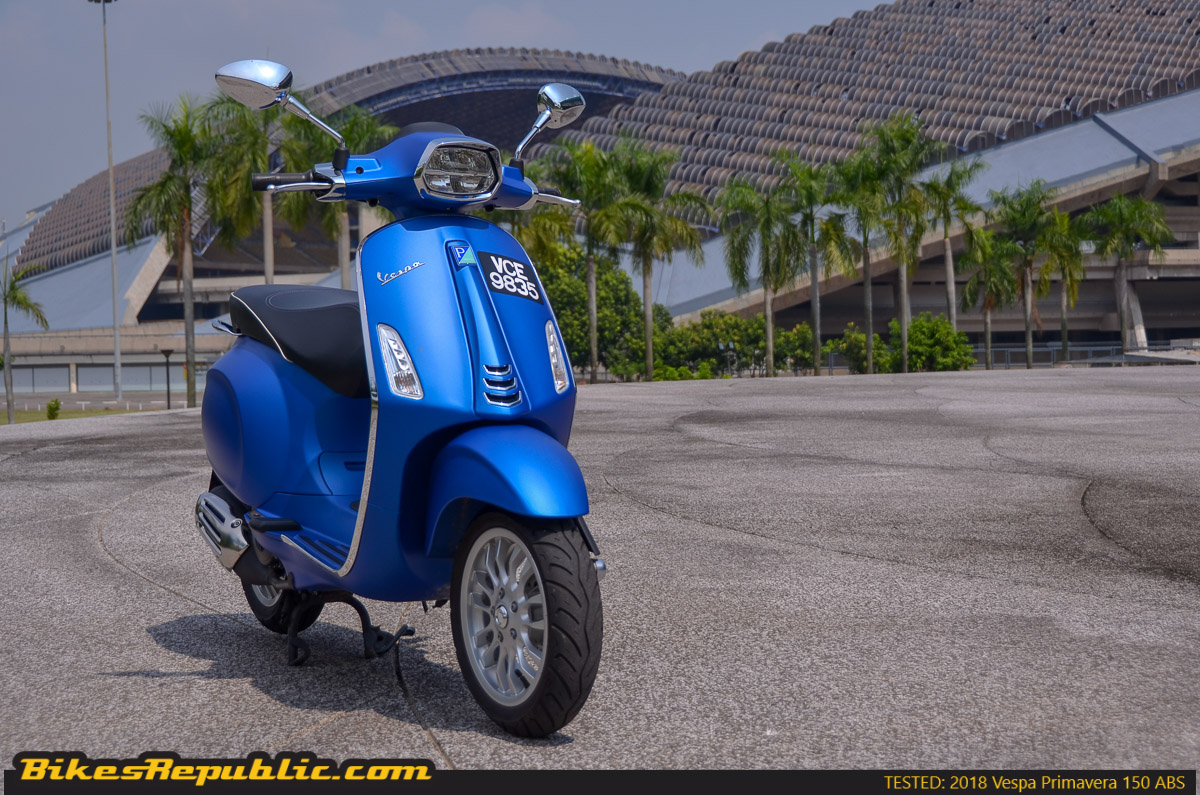 Our final verdict? The Sprint 150 ABS is indeed a fun option to have if you're willing to spend a bit more on something that is clearly more stylish in this day and age. Stability is also a strong key feature that can help to provide more comfort in your everyday journey paired with decent performance. No matter if you're a young gun who just got his or her license or a hotshot executive crunching in millions, the Sprint 150 ABS will fit in just nice (like Goldilocks and her choice of porridge and bed comfort).
Looking for something a bit more special? Check out Vespa's latest Notte edition which is available for the Sprint and GTS 300 models. Their catchphrase? "For those who own the night".
Vespa Notte Sprint 150 i-Get ABS and Vespa Notte GTS Super 300 ABS Launched