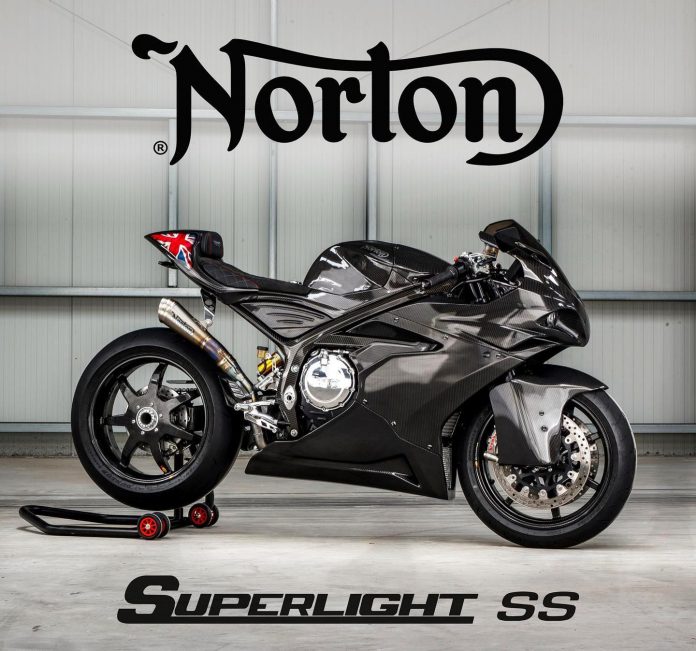 The supercharged Norton Superlight SS has been unveiled.

It's reputed to produce above 150 bhp while weighing only 153 kg.

Only 50 will be produced.
The supercharged Norton Superlight SS is going to turn the middleweight sportbike market on its head.
The small firm had promised a supercharged Superlight SS when they introduced the normally-aspirated Superlight model a year ago, so they are making good on their promises.
At its heart is a 650cc, parallel-twin with a 270-degree crank. Just like the Aprilia RS 660 was based on the RSV4 1100, the engine was actually based on the 1200cc V-four in the V4 SS. The engineers then supercharge the engine on the Superlight SS.
To compensate for the extra weight of the supercharger, the bike receives a carbon fibre frame. As a result, the bike weighs only 153 kg, which is incidentally 5 kg lighter than the base model.
Norton didn't provide the performance figures, but BikeSocial thinks it should make "something north of 150 bhp." The base model already produces 105 bhp.
Problem is: Only 50 Norton Superlight SS will be made.
The manufacturer surprised many when they started a crowdfunding call to raise £1 million a few days ago. But they've since suspended the programme within a couple days after a single investor pledged to shore up that sum. Norton is in good shape but needs some cash to build the pre-ordered bikes including the 1,000 units worth £5 million for the Japanese market.