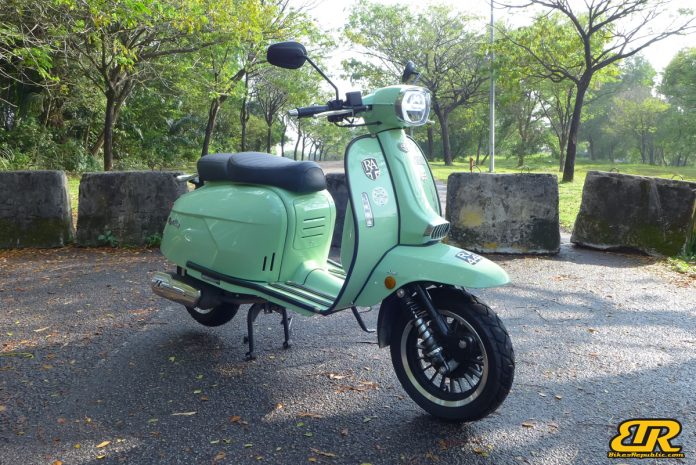 Packing nostalgic retro looks, adequate performance and decent modern features, the Royal Alloy GP180 might just tempt you to scoot in high style…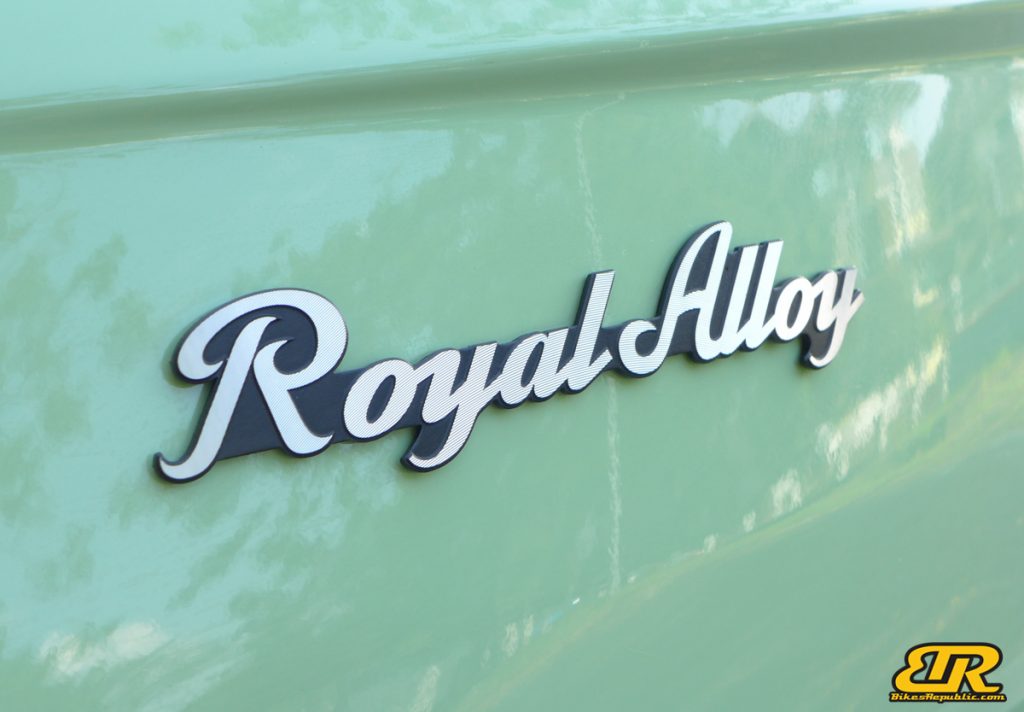 Air-cooled 169cc single-cylinder.

10HP and 10.6NM.

Loaded with modern features and amenities.

Comfy ride and easy handling.

RM15,525 (base price).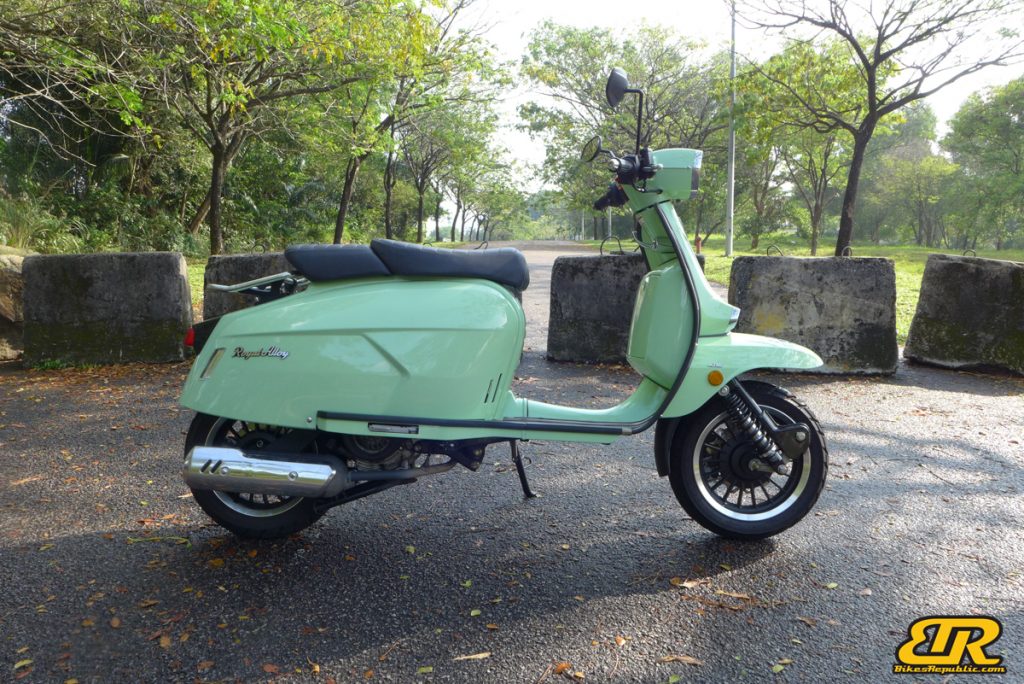 Wait a sec, isn't this a Sco… ?
Shush! You're not wrong into thinking so, but you're technically not right either. We'll be brief and point out that Royal Alloy is a new and independent UK-based brand that boasts a manufacturing facility just north of our border – Thailand.
The brand strives to deliver on its "Nostalgia is made Real" promise through its product range, all of which are retro-styled scooters with designs loosely based off of defunct Italian brand Lambretta.
In Malaysia, the brand is assembled and distributed by local two-wheeled stalwarts Chear Global Sdn Bhd (CGSB). The firm offers four models from the brand, those being the GP125, GP180, TG200 and TG250.
Fine then, tell us about this GP180.
Sitting on the higher end of the brand's GP – or 'Grand Prix' – range, the GP180 we tested perfectly embodies everything the Royal Alloy brand stands for. There isn't a better example from the range that showcases the brand's nostalgia-inducing style and modern amenities in one package.
In terms build, the Royal Alloy GP180 embodies lots of aluminium, especially for most of its beautifully designed exterior panels. There are a few bits of ABS (read: plastic) panels present, but they don't hamper this retro-styled scooter's arguably pretty stance too much.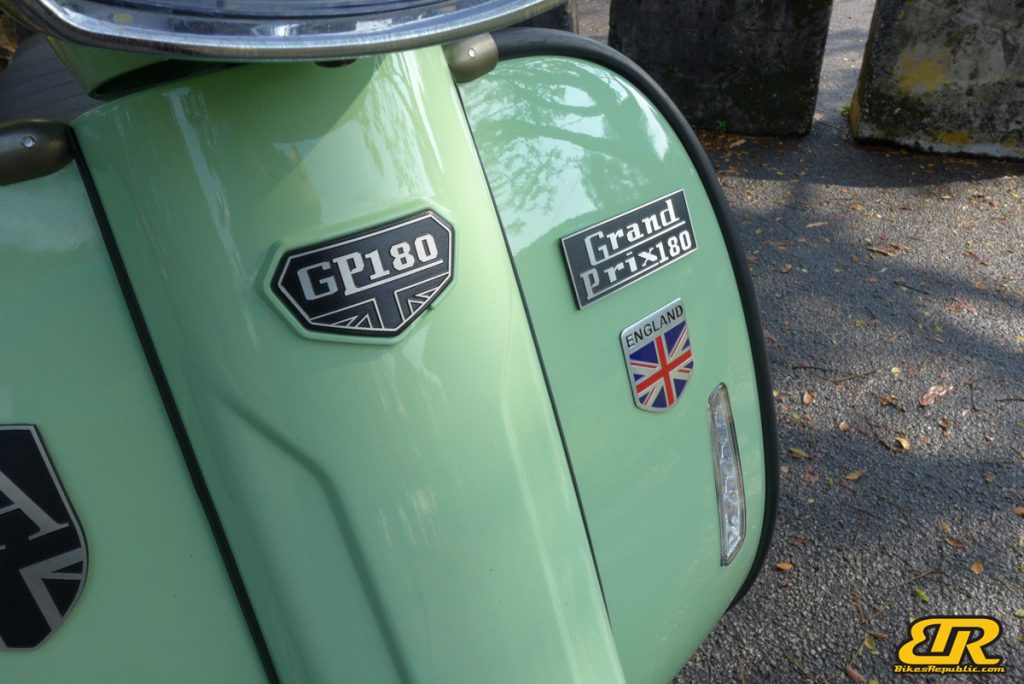 It does look pretty good though…
Yup, and there's plenty to bask in. In its finer details, we're certain retro scooter fans will appreciate touches like the chrome brightworks adopted for both the headlight and front intake snout surrounds, the rear cargo rack, as well as the exhaust cover panel.
Essentially, it's easy to fool anyone above the age of 50 into thinking it is the aforementioned 1960s era Italian scooter that inspired its design. Royal Alloy's design team deserves applause for sure, more so after considering just how well it conceals much of its modern amenities present.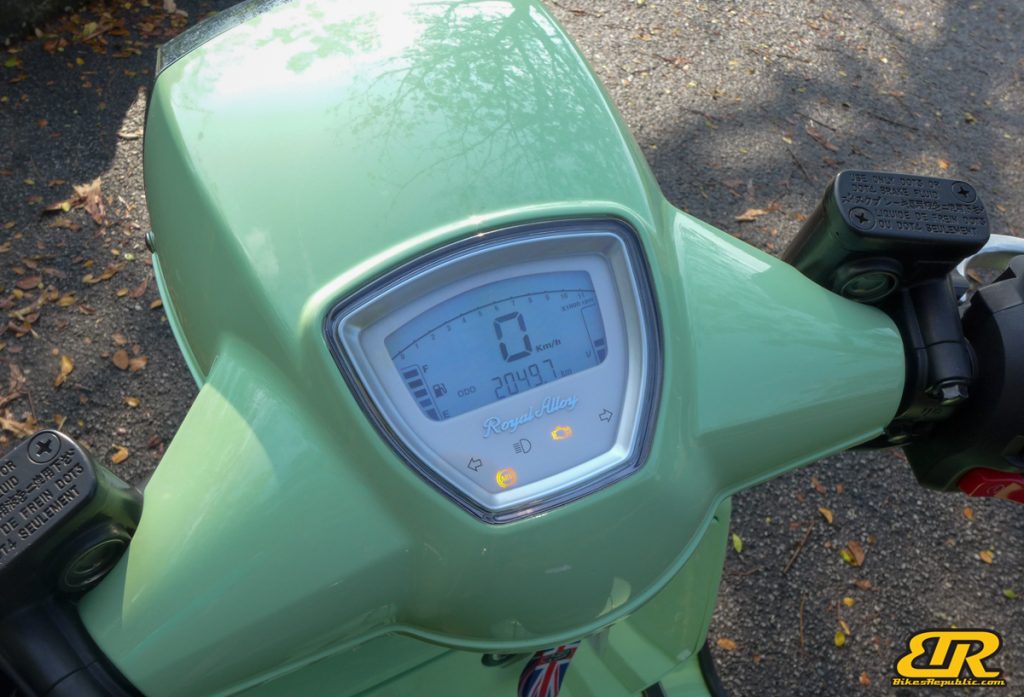 What really gives away this bike's modernity are things like its cast alloy 12-inch wheels, full swing of LED lighting (headlight, taillight, and signal repeaters), the neat digital dash display, as well as much of the bar controls and switchgears present.
Whilst here, we'll also note the rather excellent build quality and execution of it all, and the news gets better as we hopped onto the 770mm tall seat and started scooting.
How does it ride?
Unlike what its looks suggest, there's no cumbersome 60s era kick-starter here. Just a simple key-twist and press of a button to get the fuel-injected 169cc single-cylinder underneath started. After which, it's simply twist and go – typical of any current scooter.
The ergonomics are decent to say the least, with its step-through flat-floor welcoming just about anyone – ladies in skirts and dresses included – to hop on and starting riding. Right off the bat, the mill's offer of 10HP and 10.5NM of twist are immediately accessible in the low-to-mid rev ranges.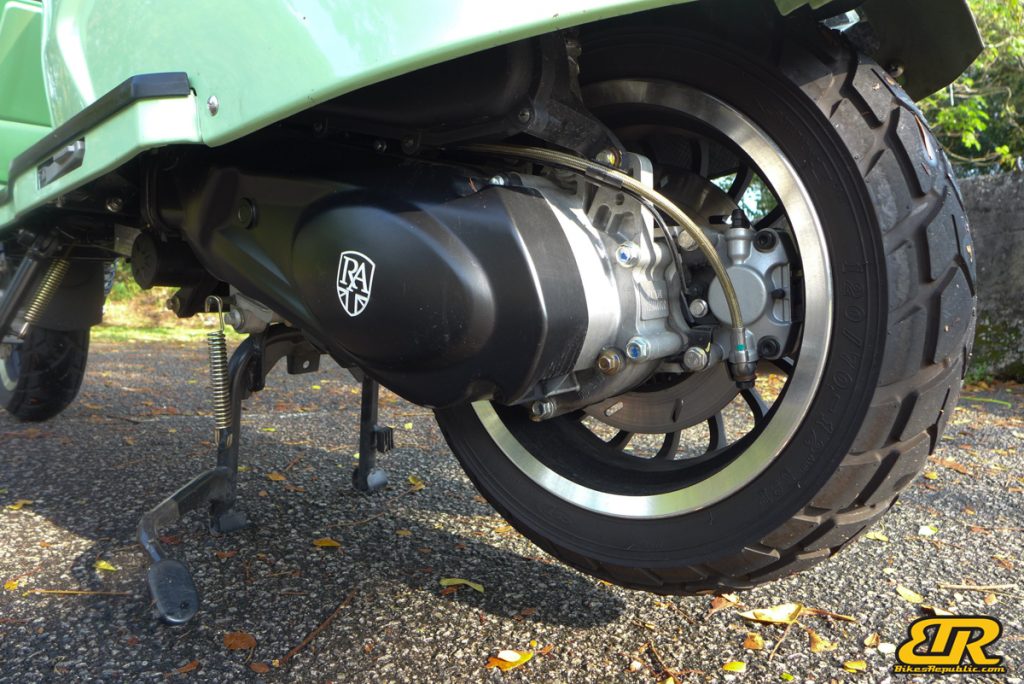 Surely, the air-cooled single thumps out plenty of useable grunt, making it perfect for runs through the concrete jungle. Predictably, it does feel a tad gutless with top-end power. This, along with the near-absent wind protection, means highway cruises isn't really this scooter's forte.
What's really nice though is the ride and handling. The suspension brimmed – which are adjustable too by the way – delivers enough travel and damping, soaking up much of the imperfections and bumps typically littering our urban roads these days, in great stride.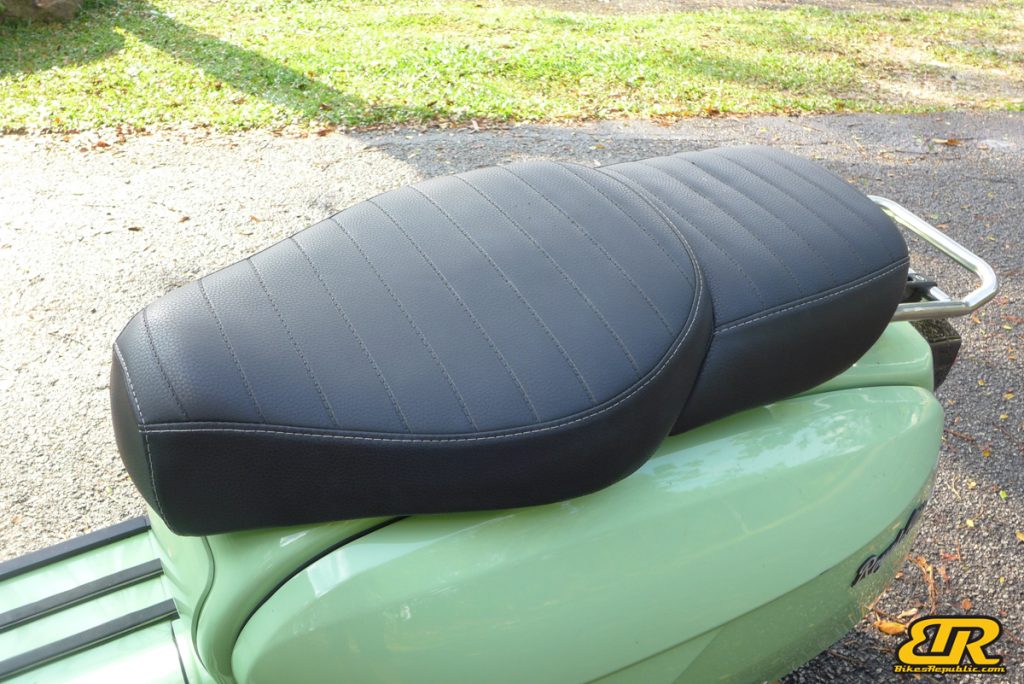 Adding to this is the seat saddle's ample padding, as well as the  high vibration suppression incorporated. There's still a certain degree of the latter to deal with, but it's pleasant enough to welcome a pillion and ride two-up at any time.
Despite the longer than usual length and wheelbase, the Royal Alloy GP180 is actually joy to filter through traffic with. Agility is surprisingly high too, with rapid direction changes at speed only requiring slight weight shifting.
What's reassuring too are the anchors as this scooter is primed with both all-round hydraulic disc brakes topped up with single-channel Bosch ABS suite. In other words, this scooter will stop on a dime when needed. Just don't expect it to win any street Grand Prix though…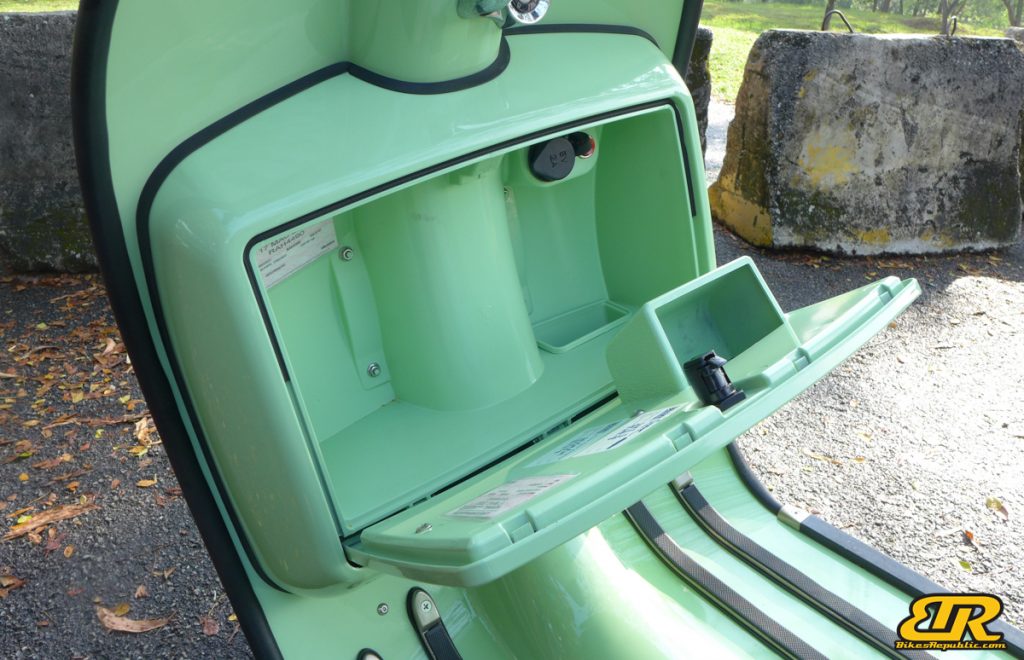 So, what else does it offer?
One downside to the beautiful retro styling is the absence of a sizeable under-seat storage bin – a common feature amongst modern day scooters and underbone commuters. Ride with pricey lids often? then you'd best be  carrying it about after parking as there's nowhere to store that in this scooter.
Fortunately, the Royal Alloy GP180 does offer a glove box up front for small items – wallets, phone, road tax, etc. The presence of a USB charging outlet inside, plus a cargo hook (read: tapau hook) just outside and above it in the centre stack, should makes up for said compartment's rather cramped real estate.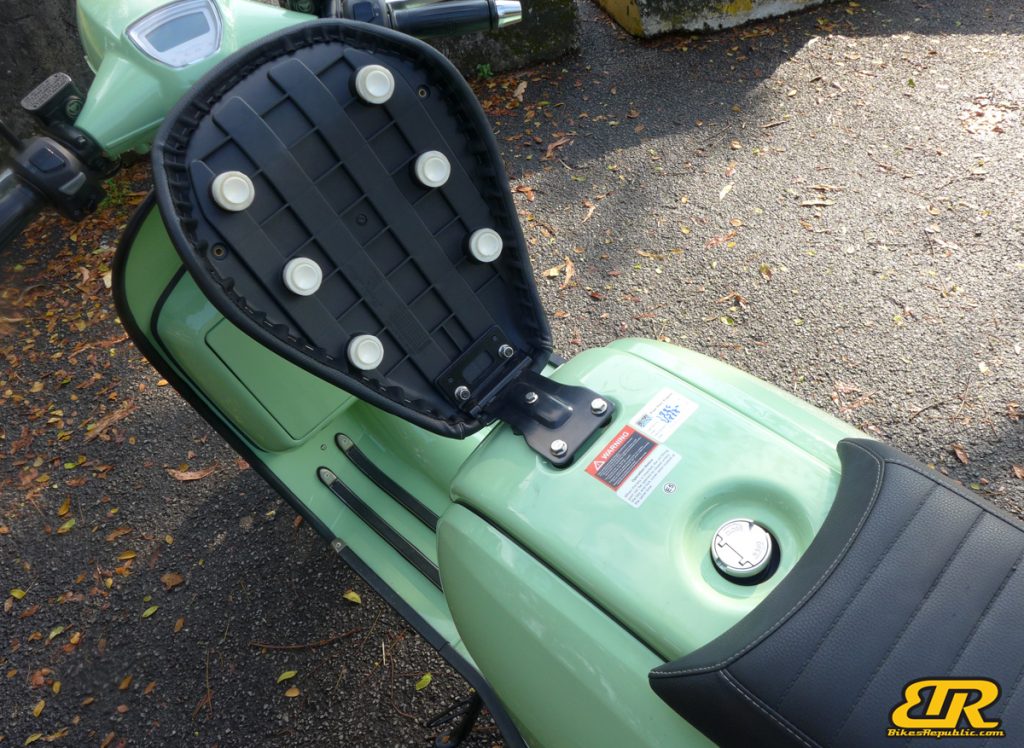 On the upside, range should be the least of anyone's worry too as the decently peppy powertrain mentioned earlier is paired with respectably large 10.5-litre fuel tank.
Overall, it's safe to say that the Royal Alloy GP180 covers all the basics quite well, thus adding to its overall desirability. The only hurdle left lies in meeting its base price tag of RM15,525 sans on-road costs and accessories.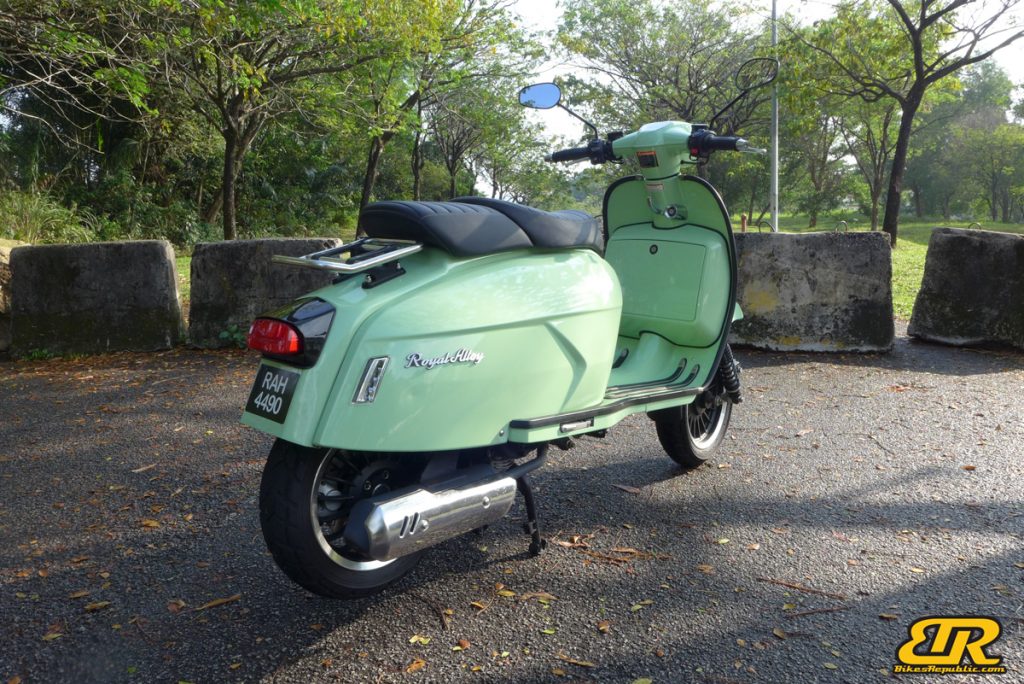 Yikes! That's not exactly cheap, no?
We can't disagree. In its defense, a real, bonafide Italian (read: Vespa) costs quite a bit more. They're also very pricey to maintain in the long run, to which the Royal Alloy GP180 promises to mitigate thanks to its rather simpler mechanicals underneath.
Sure, you get plenty of street cred with a Vespa, but the Royal Alloy GP180 – as well as its stablemates – arguably delivers just as much, and perhaps a little more. Best of all, it'll do that for slightly less Ringgits too. Tempted yet?
VERDICT
FOR (+)
AGAINST (-)
·        Stylish, nostalgia-inducing retro looks ala 60s' Lambretta.

·        Thumpy single perfect for urban runabouts.

·        Comfy saddle and suspension plus decent agility.

·        Single-channel ABS present makes this a safe bet too.

·        Not the peppiest or quickest retro scooter around.

·        Absence of a large under-seat storage bin is very concerning.

·        Not exactly a 'cheap' proposition.

·        Annoyingly mistaken for another brand too often.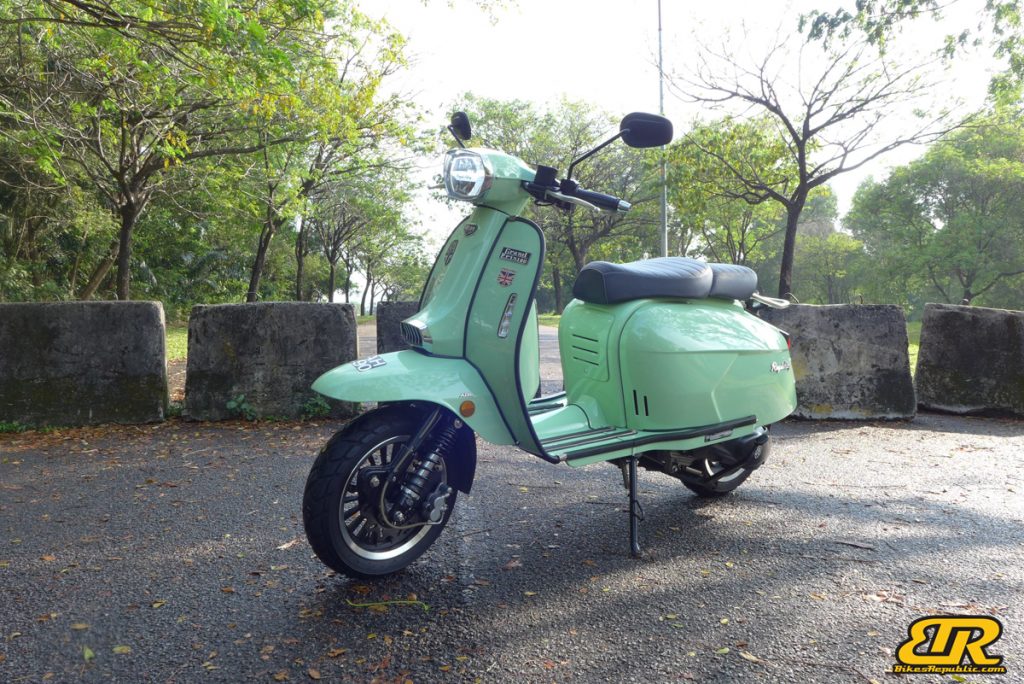 SPECIFICATIONS – Royal Alloy GP180 ABS
ENGINE
169cc air-cooled, single-cylinder, four-stroke
TRANSMISSION
CVT automatic, belt drive
POWER
10HP @ 7,250RPM
TORQUE
10.6NM @ 5,250RPM
CHASSIS
Steel space frame
SUSPENSION
FRONT:
Leading-link fork with adjustable preloadREAR:
Single monoshock with adjustable preload
BRAKES
All-round hydraulic disc brakes

with Bosch ABS (single-channel)

FUEL TANK
10.5 litres
DIMENSIONS
1,845mm (L) x 670mm (W) x 1,115mm(H)

1,390mm (Wheelbase)

WHEELS/TYRES
FRONT:
110 / 70 – 12REAR:
120 / 70 – 12
SEAT HEIGHT
770mm
WEIGHT
130kg

(claimed, nett)

PRICE
RM15,525

(Base, excluding on-road costs)
Gallery: Royal Alloy GP180 ABS