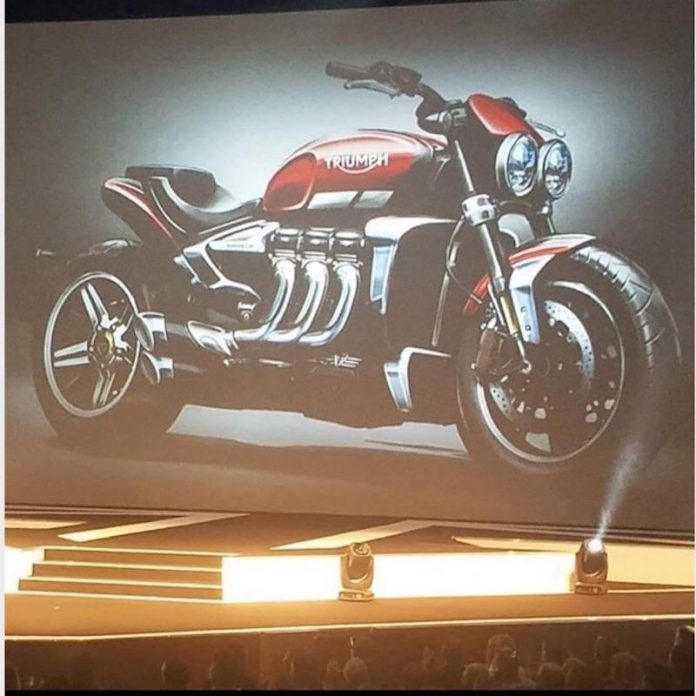 Pictures of a possible new Triumph Rocket III were leaked on the internet.

The "new bike" is styled more aggressively than its current crop.

It will bring the Rocket III to compete directly with the current power cruisers.
Want to ride something audacious? Something which blows your neighbour's mind when you tell him your bike's engine is bigger than his Honda Accord's? Ride a Triumph Rocket III, then.
At 2,294cc, the Triumph Rocket III's engine holds the record as the world's largest production motorcycle engine. It produces 145 bhp, but that's not the entire story. Because at 221 Nm, forget about "mountainous torque," instead the torque moves mountains.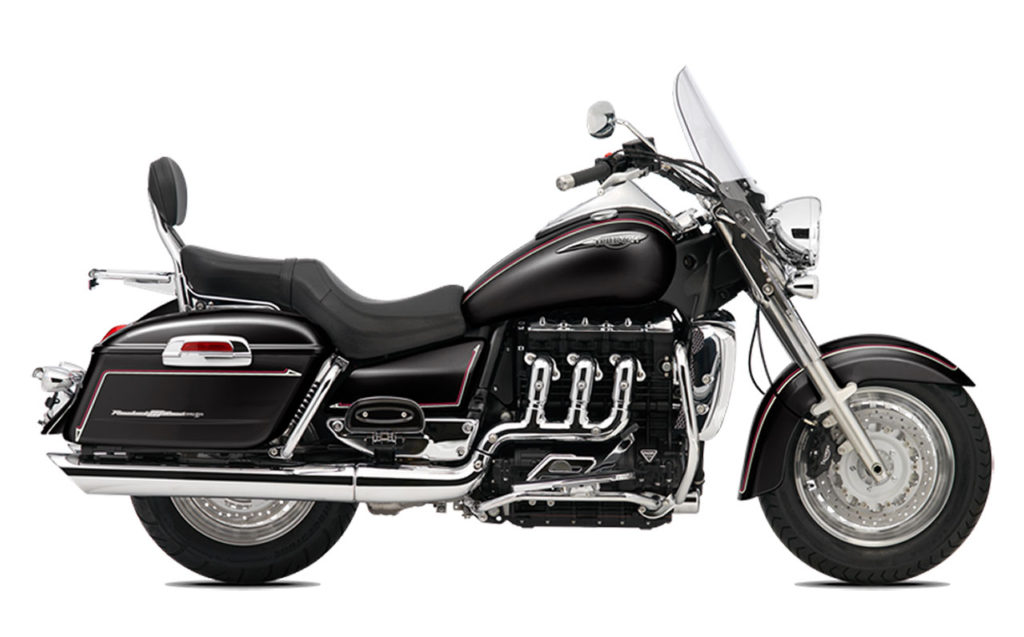 Now pictures of the "new" Rocket III have started showing up on the internet. According to Visordown, they were snapped during the Triumph Global Dealer Conference last October.
Judging from the picture, the new bike or variant will look more aggressive than the current classic-looking model. Check out the Brembo Monobloc calipers, upside-down forks, dual exhaust pipes exiting on the right, and most of all, the single-sided swingarm.
Yes, we admit too. It does look like the Ducati Diavel power cruiser.
Revamping or adding such a model is good for the Hinckley-based manufacturer as they can have a more modern-looking cruiser. It can compete with the power cruisers from other manufacturers like Harley-Davidson, Indian and the aforementioned Ducati. The timing is good too, since BMW has just teased with a new 1800cc Boxer.
We hope the new Rocket III project is a go. Watch out, mountains.