There has been much heat and debate regarding several issues surrounding the Onexox TKKR SAG Team and their ongoing efforts in the two-wheel motorsports industry. Today, we learned that they will be pulling out their efforts in the 2021 MotoGP intermediate class championship, Moto2.

The announcement was made by the team principal, Datuk Bobie Farid Shamsudin, via livestream on Facebook. It seems that the SAG squad has received an offer that they couldn't refuse from the newly-formed Indonesian Mandalika Racing Team (MRT).
We're not entirely sure what the details of this new alliance between MRT and SAG are, but it looks like they'll continue to acquire the services of Malaysia's Moto2 rider, Kasma Daniel. Kasma also announced on his InstaStory that his new teammate for next season will be Thomas Luthi.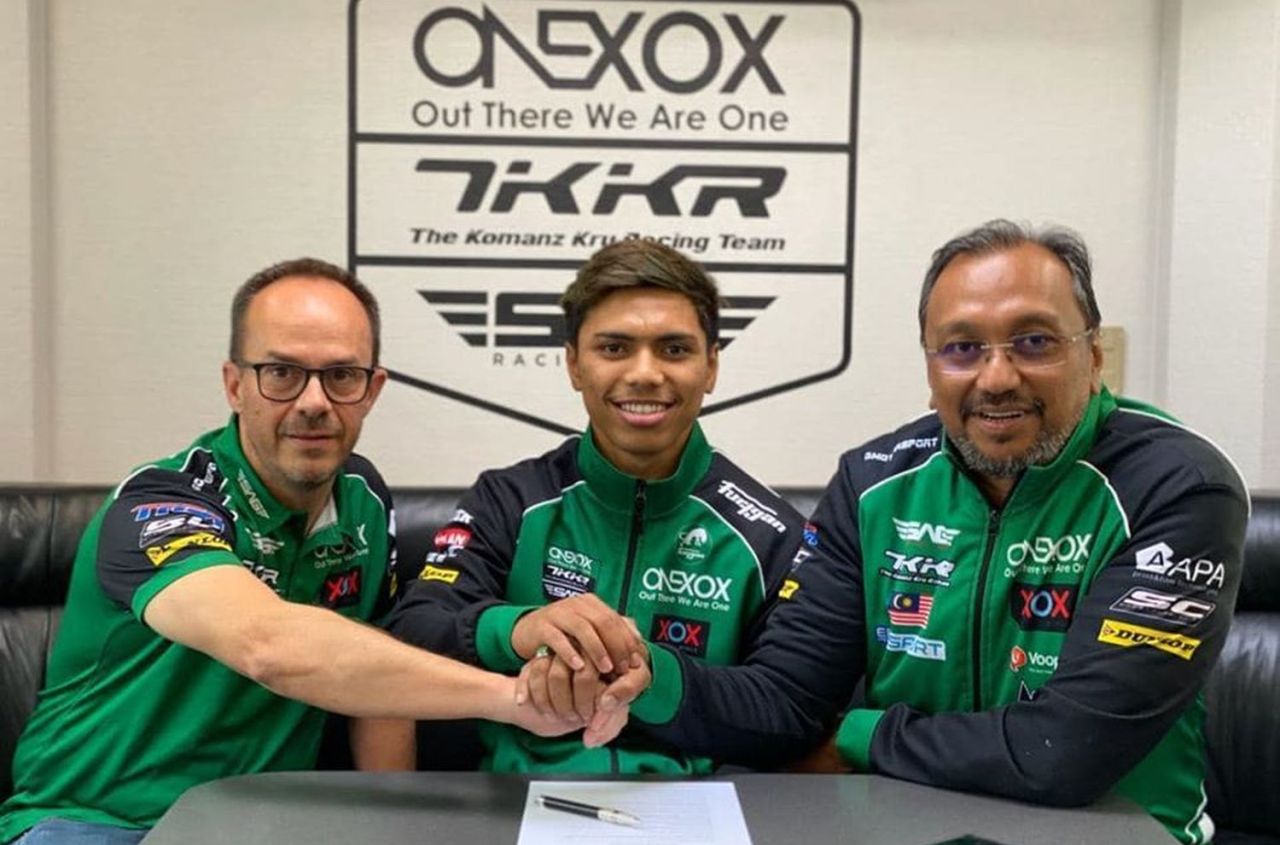 We've also heard that Kasma might be replaced with an Indonesian rider, Dimas Ekky Pratama. Official announcements from MRT is yet to be made, but there are still two years left in the contract between SAG and Kasma Daniel.
The Onexox TKKR squad will continue their efforts in other championships like CEV Repsol, Asia Road Racing, Malaysian Cub Prix, and many more. Their presence is known to make races more exciting and we're pretty sure that more good things will come out of their efforts, like Azlan Shah winning the ARRC crown last season.
Written by: Sep Irran