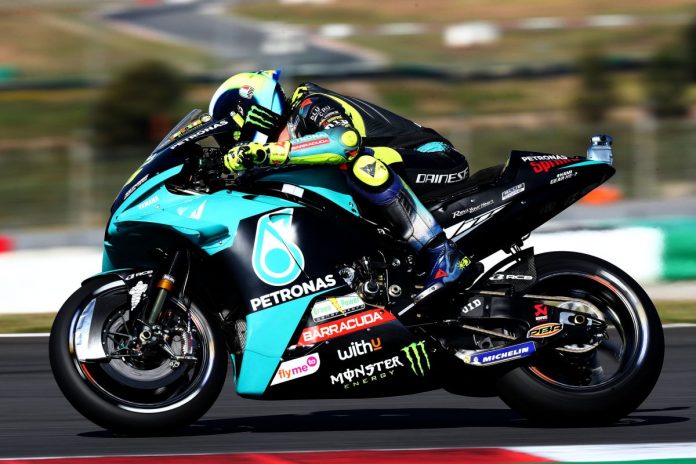 Sepang International Circuit (SIC) and Petronas have mutually agreed to end their partnership as title sponsor of Petronas Sepang Racing Team (SRT).
The official announcement came after an initial report by motorsport.com that Petronas is seeking to withdraw its sponsorship from SRT on Friday.
The Malaysian giant oil company has been the title partner to SIC since 2018, with Petronas Sprinta Racing in Moto2 and Moto3 before the project was expanded to MotoGP with SRT.
"SIC wishes to thank Petronas for the unwavering support during the partnership and a remarkable journey together.
"We respect Petronas decision and mutually agreed that this partnership had accomplished its purpose and objectives. We have enjoyed a meaningful partnership with great achievements and memorable moments with the team.
"I believe this is not the end of our collaboration in motorsports as we continue our quest in nurturing Malaysia's motorsports talents," said Azhan Shafriman Hanif, Chief Executive Officer of SIC.
Meanwhile, Datin Anita Azrina Abdul Aziz, Petronas Head of Strategic Communications, lamented that it was the right time to conclude the partnership.
"We entered into this partnership with SIC to showcase our R&D capabilities, and we are proud that PETRONAS Fluid Technology Solutions have been instrumental towards establishing the team's status as a championship contender.
"Together, we have created some standout moments in the sport, serving as an indication that we have achieved what we set out to do, and we feel it is the right time for us to conclude the partnership.
"On behalf of PETRONAS, we would like to express our gratitude to SIC for their commitment towards ensuring the success of the partnership," she explained.
Meanwhile, SIC suggests that SRT will continue in MotoGP from 2022 under a new independent entity, with an official announcement to be made soon, including the dissolution of Moto2 and Moto3.