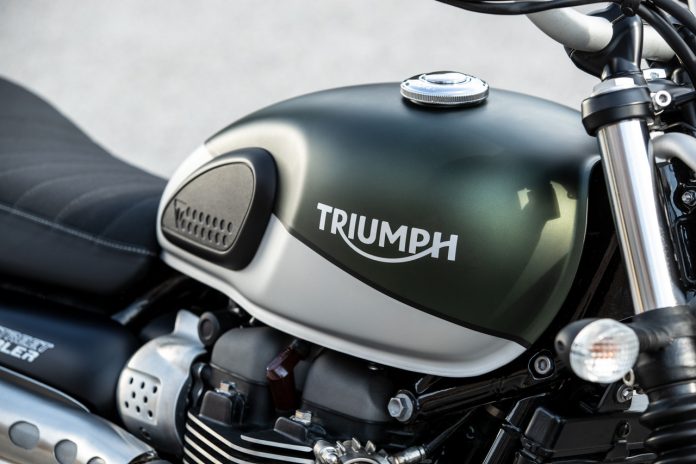 Triumph and Bajaj signed an agreement in 2017 to produce smaller capacity bikes.

The new model ought to appear in 2021.

It will be made for the Indian market and we wonder if it will reach Malaysia.
Year 2020 will be probably the most interesting time for the motorcycle industry as manufacturers debut their new Euro 5 compliant models. Following that, the rumour of a new model born of the Triumph-Bajaj collaboration may debut not in 2020 but a year after.
Triumph and Bajaj signed a letter of intent back in August 2017 to develop and manufacture a sub-400cc to 600cc bike for the Indian market. In the deal, Triumph will design and develop the bike. Bajaj, on the other hand, will manufacture and sell it through their vast distribution and sales network.
However, the plan seemed to have been delayed in January this year as Bajaj wanted to focus on Husqvarna first.
Anyhow, Triumph have submitted the designs to Bajaj and the latter have already started mechanical development by the R&D team.
We spoke to Mr. Paul Stroud, Chief Commercial Officer of Triumph Motorcycles in February 2018 about the collaboration. More specifically, we asked if the new bike will be available in other markets besides India. Mr. Stroud commented that Triumph will survey other markets for the bike's feasibility before making a further decision.
A "lightweight" Triumph will give Royal Enfield a run for its money. It may also offer the opportunity for riders who seek to enter the Triumph brand's lifestyle but could not afford the dearer models, yet.