The Motonation 2018 Roadshow Kickoff event has begun promoting the main event which is happening in October.
Held at Quill City Mall in the heart of Kuala Lumpur, participating vendors brought out their finest automobiles to draw in the crowd.
The Motonation 2018 main event will happen from 19 to 21 October 2018 at MECC, MATRADE.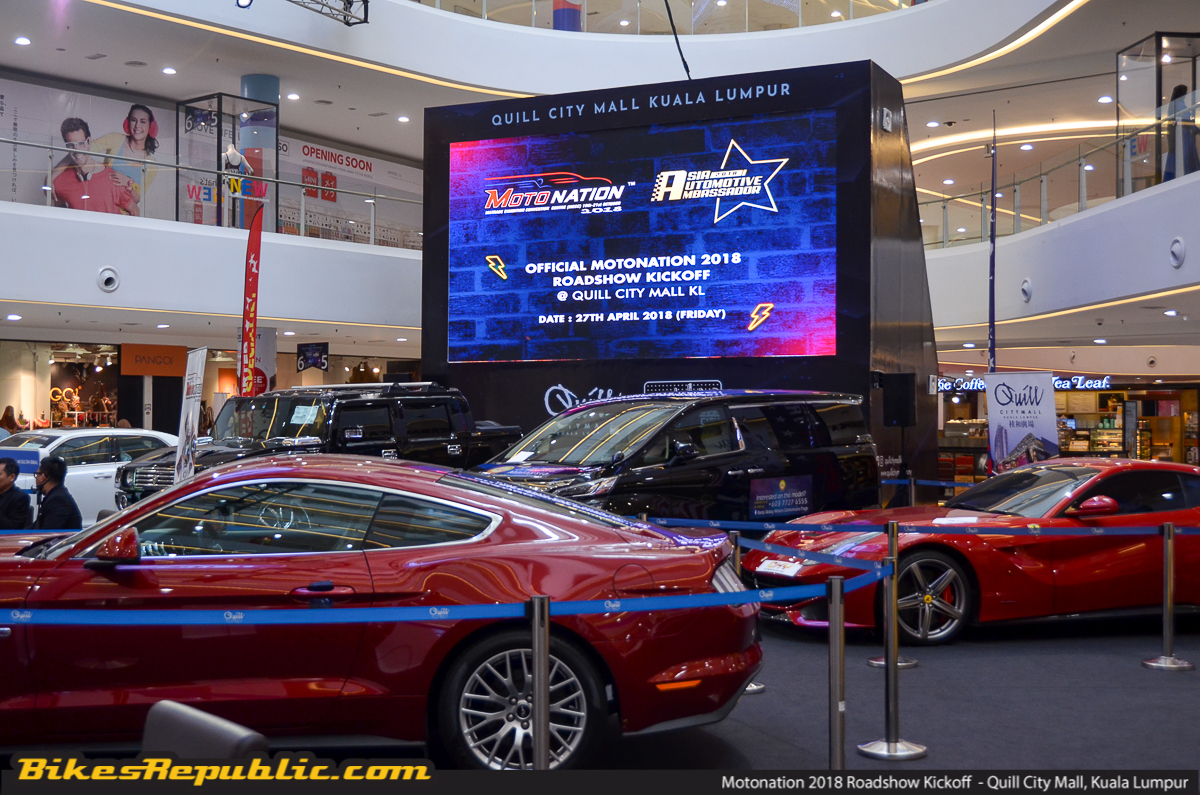 The first of many Motonation 2018 roadshows have begun promoting the big main event which is set at the end of the year in October. Organised at Quill City Mall (next to Universiti Kuala Lumpur or UNIKL), attendees were greeted with some fine automobile examples showcased by one the vendors.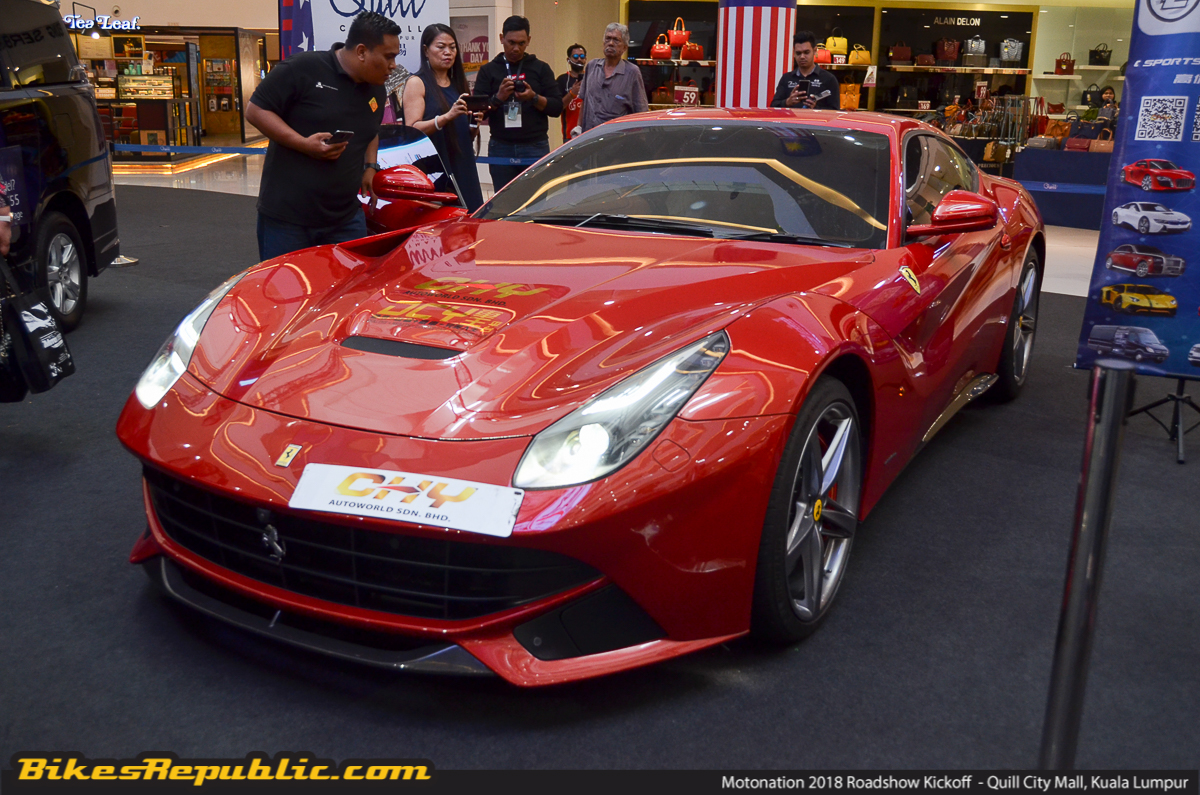 From a fire-breathing Ferrari F12 Berlinetta to a drool-worthy Nissan Silvia S14, the Motonation 2019 Roadshow Kickoff event drew in the crowds. This is all thanks to the support provided by CHY Autoworld Sdn Bhd, Tom's Stickers, and Rintis Malay Motors Sdn Bhd and their fine four-wheelers.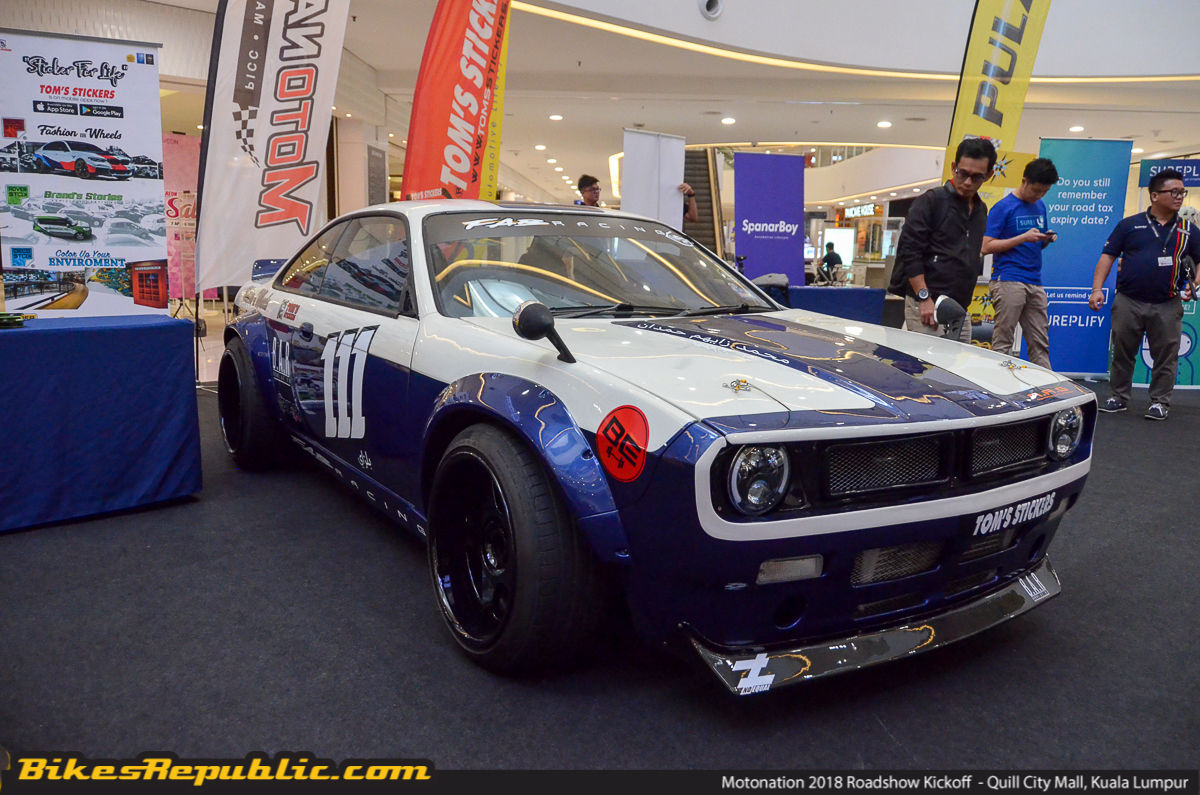 More roadshows are in the works from now until September 2018 where Motonation will also include a business matching program to help expand and gain exposure for all participating businesses and vendors. This is all organised towards Motonation's objective of creating a prosperous automotive ecosystem.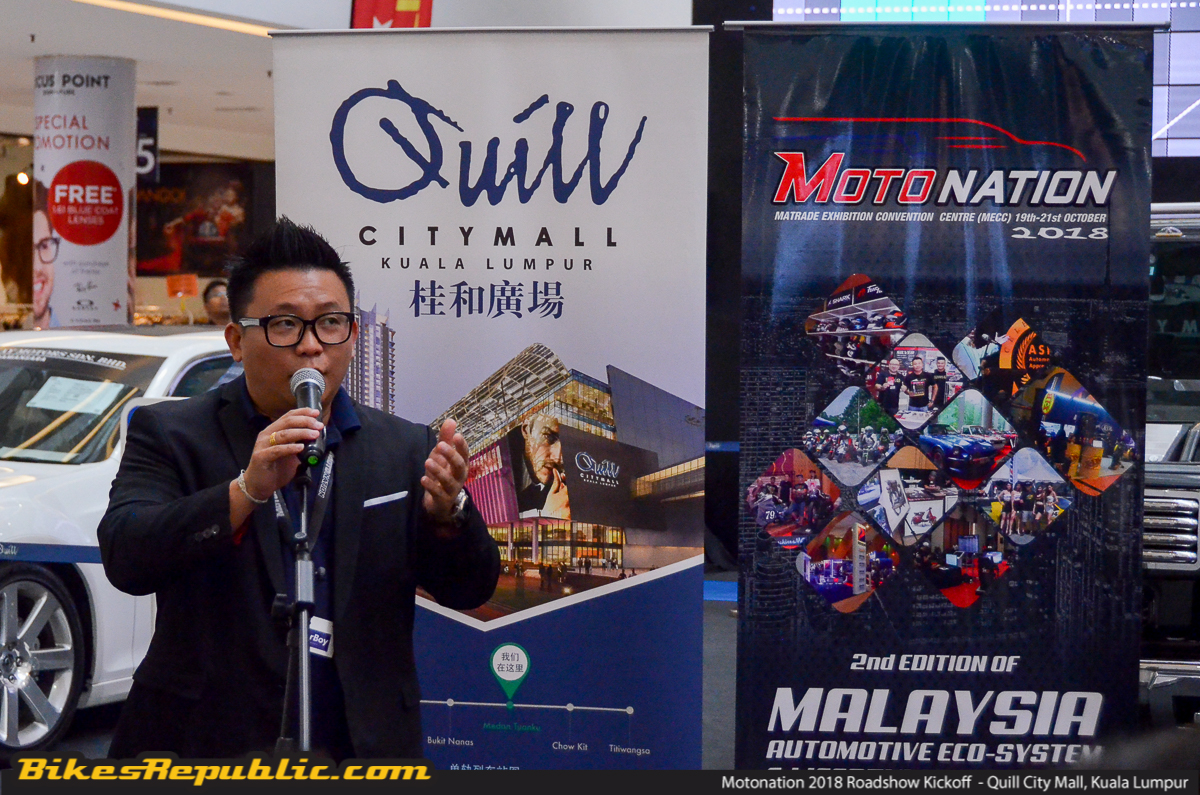 These roadshows will be held in several places around the Klang Valley area. Their next stop in the coming week would be at Scott Garden in Old Klang Road. Other venues include Bangi, Semenyih, Shah Alam, Petaling Jaya, and a few more outside of the Klang Valley area.
To know more about the Motonation 2018 roadshows, check out their official Facebook page. The Motonation 2018 main event is happening from 19 to 21 October 2018 at MECC, MATRADE. Interested vendors should join as over 100,000 attendees are expected to attend the three-day extravaganza.