Rumours of Valentino Rossi finally signing with the Petronas Yamaha SRT squad for the 2021 MotoGP season are stronger than ever as they get ready to tackle Circuit de Barcelona-Catalunya in Spain. It seems that all parties have finally agreed with the terms and it's just a matter of putting the final signature down for the nine-time world champion.
Valentino Rossi also stated that everything has been verbally agreed between Yamaha, Petronas SRT, and himself back in Jerez. With a very lengthy contract to go through, all related parties took their sweet time to ensure that everything is crystal clear, especially with the 'long contract'. Right after Misano, Rossi himself stated, "The situation is very clear; I will race with Petronas next year."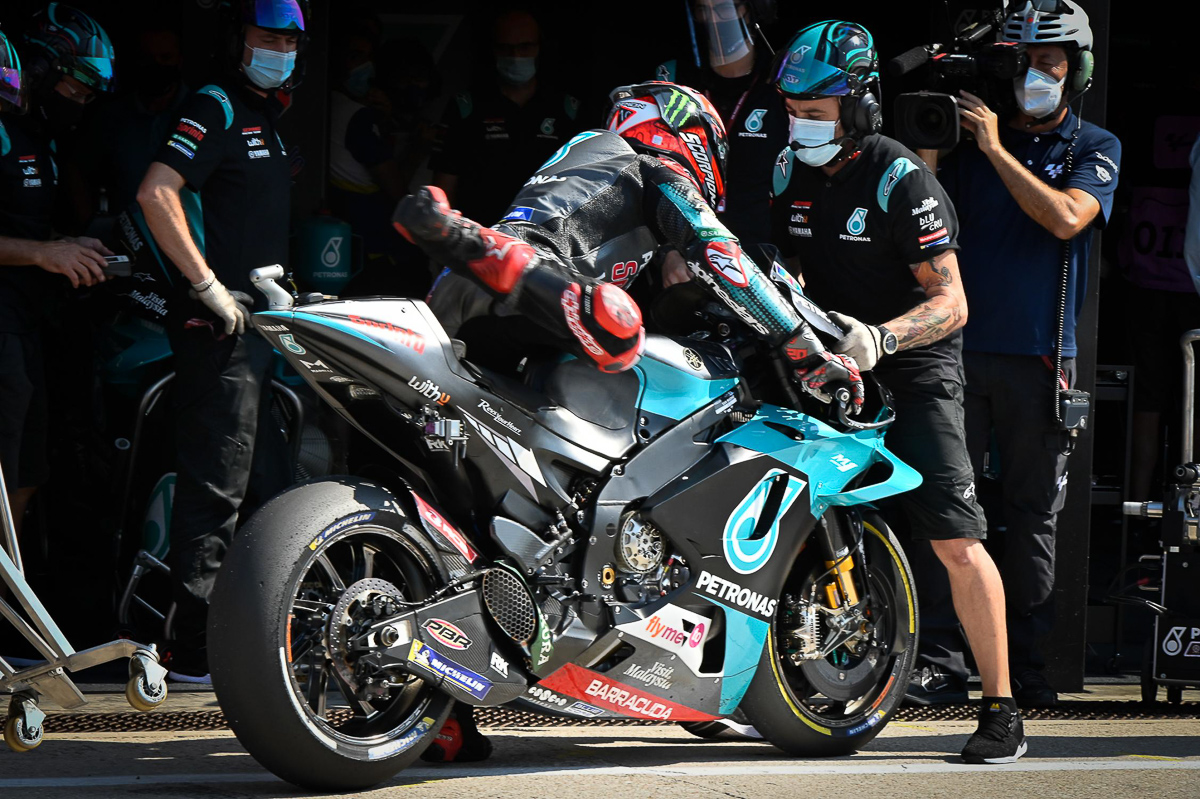 The agreement points toward the 41-year-old Italian riding a factory-spec Yamaha M1 but most of us are still relatively in the dark regarding other aspects like which team member Rossi will be transporting over to the Petronas Yamaha SRT garage. That was also one of the major concerns when the same question was posed to Team Principal, Dato' Razlan Razali.
It is said that Rossi will be bringing in three crucial team members into his 2021 season, which are crew chief David Munoz and two of his faithful mechanics, Alex Briggs as well as Brent Stephens. This hopefully won't upset the balance that the Petronas Yamaha SRT has setup going into their second year in MotoGP. Stay tuned for more updates.
Written by: Sep Irran