The Yamaha MotoGP factory squad has finally spoken out regarding the matter revolving around the 2020 and 2021 seasons, particularly their new upcoming rider, Fabio Quartararo. It seems that there might be a little 'spark' between the factory team and Petronas Yamaha SRT about who gets which rider if there are no races in 2020.
Petronas Yamaha SRT Team Principal, Dato' Razlan Razali, stated that they will try to fight for Fabio Quartararo to continue racing with them in 2021 if the 2020 championship is cancelled due to the COVID-19 pandemic. Yamaha factory team manager, Massimo Meregalli, is not really on the same boat with this particular idea.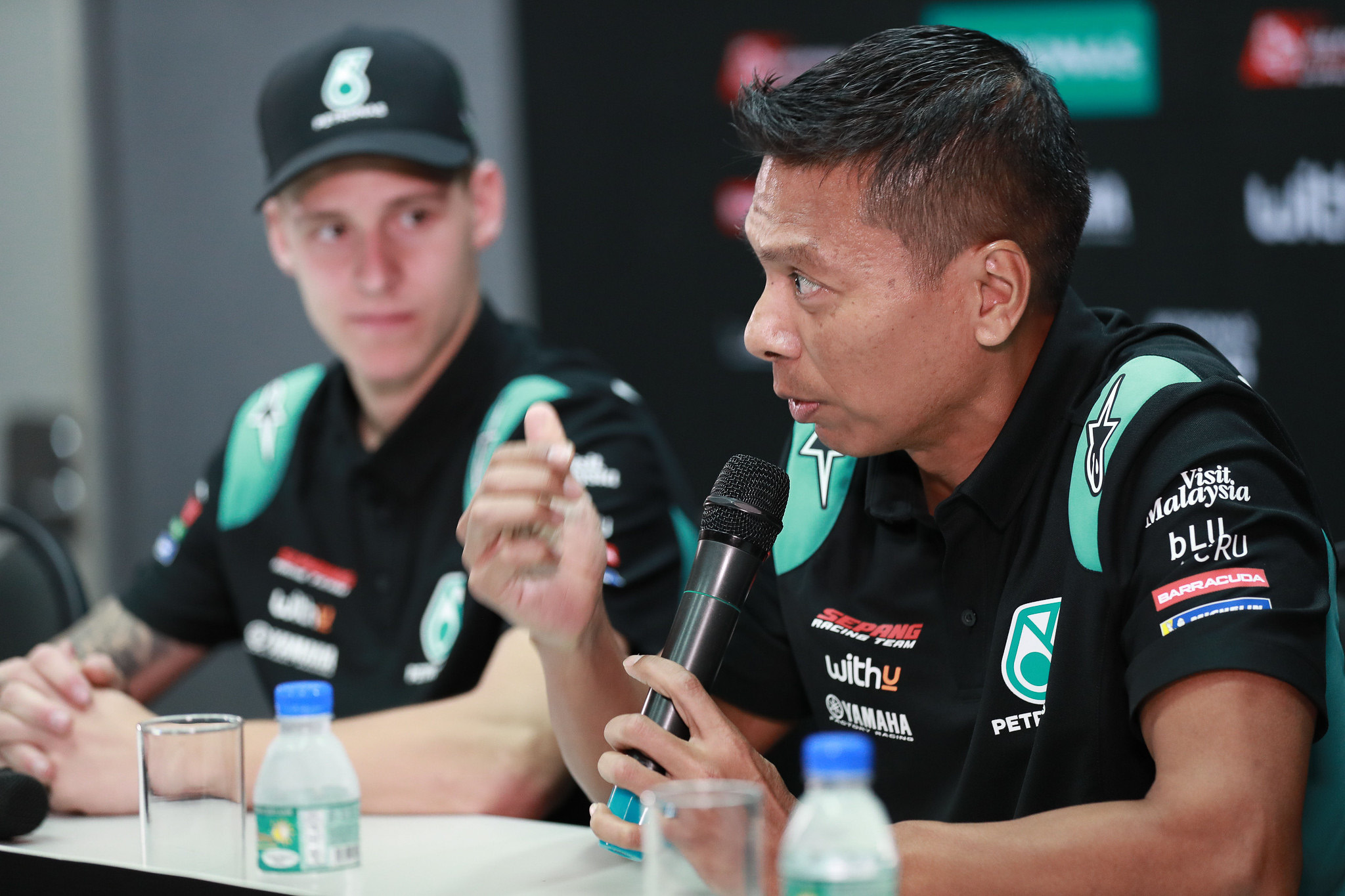 According to Meregalli, "No. I read it too and I don't want to say that it is a meaningless idea but if the 2020 season ends now, then 2021 will start as it is written that it should start." Based on facts alone, this should be the case as Fabio has already inked a deal with the Yamaha factory squad. But in the eyes of a few, unprecedented times require unprecedented solutions.
While there's no clause in the contract that states riders must remain with the team for the next season if the current season in 'null and void', this is the first time that the motorsports world is greatly affected by a pandemic that has closed many borders, restricted a lot of travels, and postponed a number of events.
If Fabio Quartararo moves to the Yamaha factory team in 2021, Petronas Yamaha SRT will need to look for another rider and according to Meregalli about Valentino Rossi continuing his racing career, he stated that "If he has to decide based on what his passion is, I feel like saying that he will definitely race again next year. It is a decision that's down to him, but it will certainly not be easy. It's a matter for Petronas, but we are ready for any decision that Vale makes."
The MotoGP silly season continues…