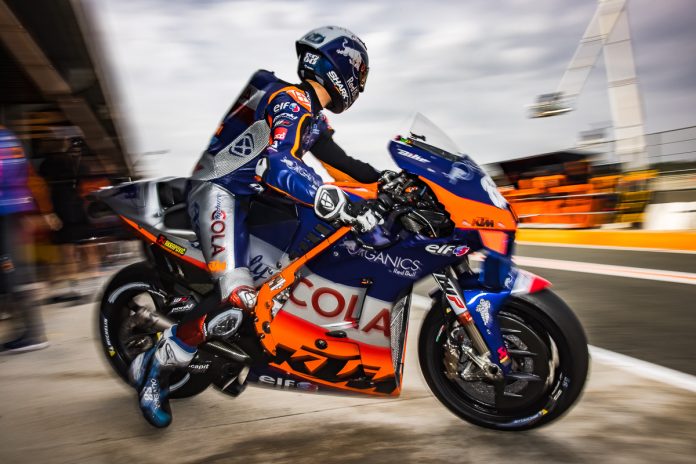 The 2021 MotoGP world championship calendar has been updated where we see quite a few changes, most importantly the US and Argentina rounds being postponed to at the end of the season (but will most likely get cancelled due to COVID-19 concerns).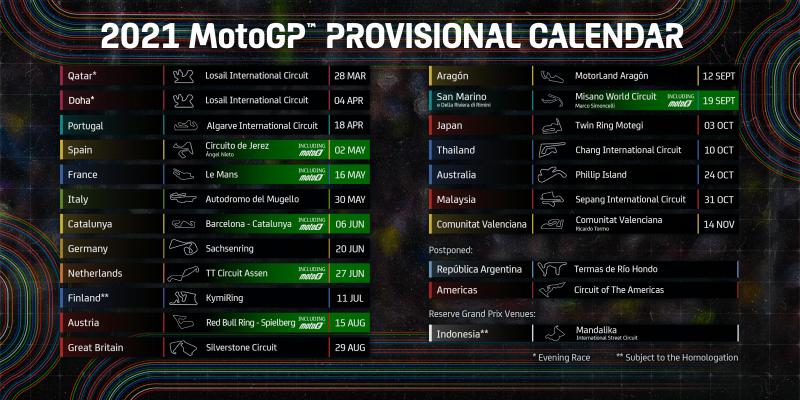 The season opener remains in Qatar at the end of March, but it'll be quickly followed by the Grand Prix of Doha at the same Losail International Circuit on the following week (2-4 April 2021). After a busy one and half months in Qatar, the MotoGP paddock will move to Portugal before heading to Jerez at the start of May.
European rounds in France, Italy, Catalunya, Germany, Netherlands, Finland, Austria, UK, Aragon, and San Marino will go as planned (Finland is still subjected to homologation and waiting approvals). The grid will then head to Asia for the flyaway races in Japan, Australia, and Malaysia in October, before the season finale in Valencia come November.
The updated calendar also includes Indonesia as one of the reserved GP venues should anything turn south at one of the flyaway races but the Mandalika International Street Circuit is still being subjected to homologation. This will be later updated somewhere in the middle of the season. Stay tuned for more updates.
Shark Race-R Pro Jorge Lorenzo 2021 GP is here! RM2,999 (promo price)
Written by: Sep Irran