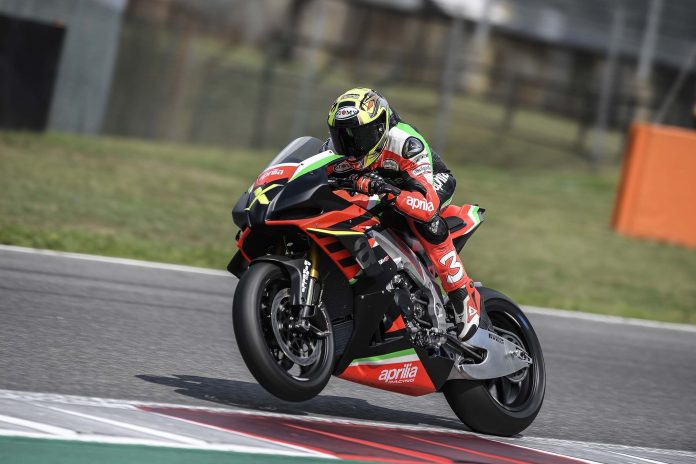 Max Biaggi took delivery of the Aprilia RSV4 X and rode it straight away at the Mugello circuit.

The bike produces 225 hp and weighs only 165 kg (dry), and only 10 were built.

Andrea Iannone will receive his soon.
Max Biaggi took delivery of the Aprilia RSV4 X and rode it immediately at the Mugello circuit.
"Tackling the corners at Mugello astride the RSV4 X is always a fantastic thrill. On this bike, the sensations are exactly like those of a racing bike and, as soon as I got on it, I felt like I had never quit racing," said Biaggi in the press release. (Note the different swingarm on Biaggi's bike.)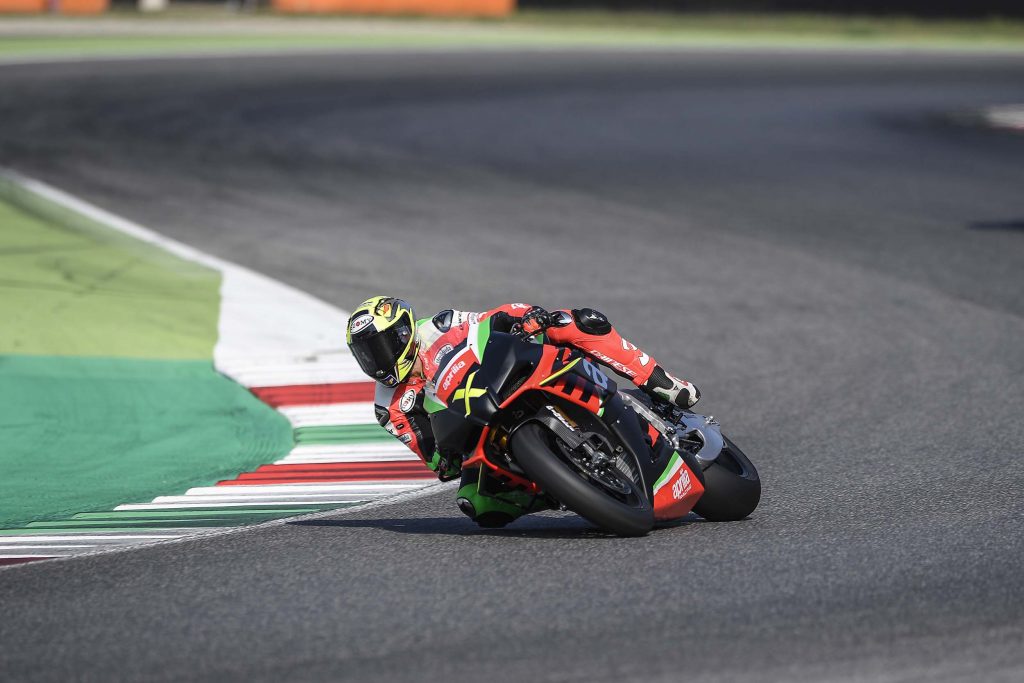 Aprilia is currently handing over the ultra-exotic and ultra-limited RSV4 X to only 10 lucky owners. Another MotoGP rider, Andrea Iannone is set to receive his shortly.
The RSV4 X commemorates Aprilia's 10th anniversary in World Superbike (WorldSBK) racing, hence limiting it to only 10 units. But it isn't just another lightly enhanced model with anniversary colours. Like Biaggi said, the bike is as close to a WorldSBK racer as you could get.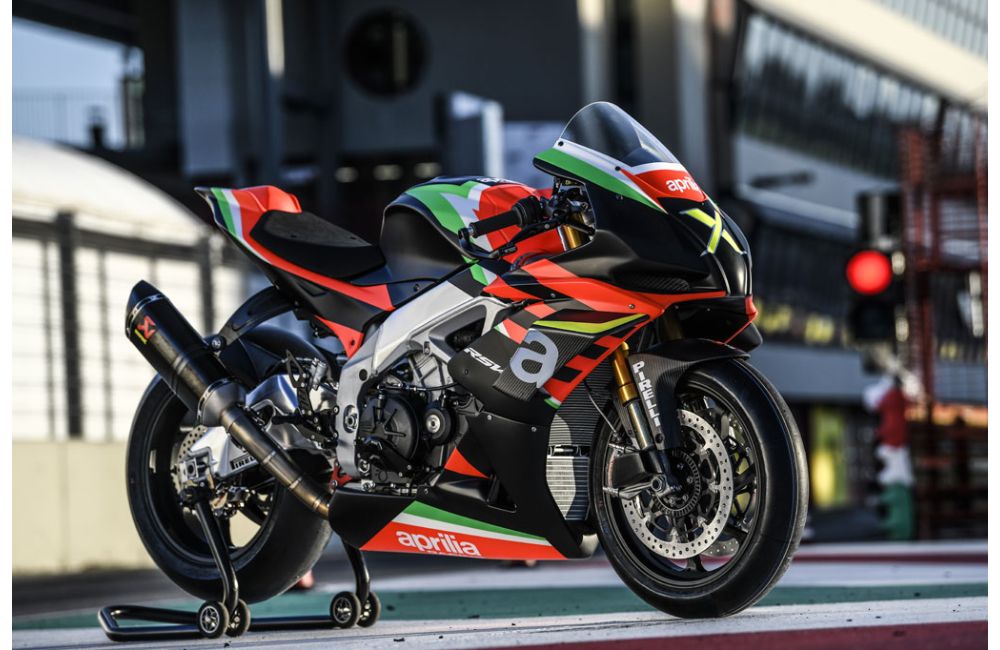 That heavenly sounding 1078cc V4 engine produces 225 hp hp and carries a bike that weighs only 165 kg (dry). that 1.36 hp to 1 kg in terms of power-to-weight ratio.
Aprilia engineers removed 26 kg from the RSV4 1100 Factory by lightening a number of components, fitting carbon fibre bodywork, installing a lighter fuel tank and utilizing a titanium Akrapovic exhaust system.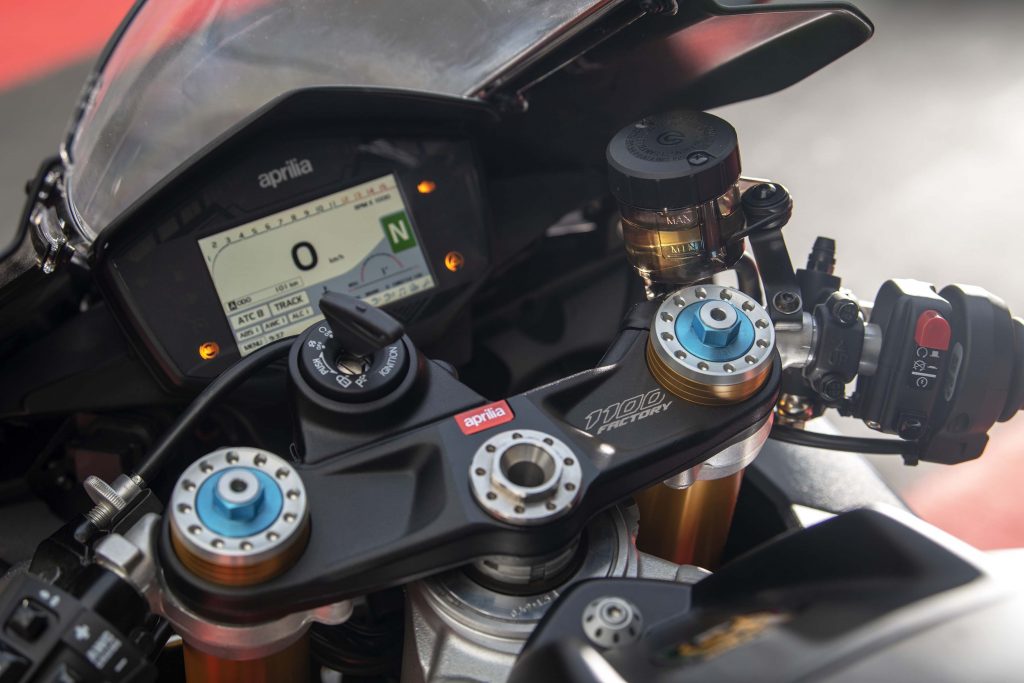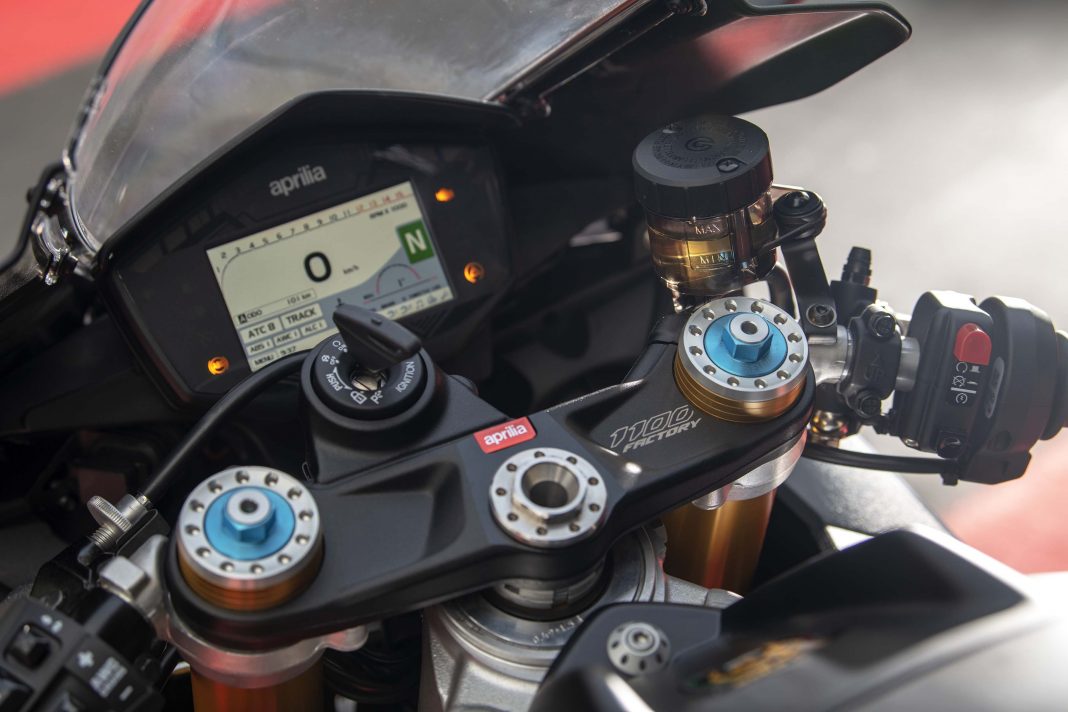 To increase power, the RSV4 X's engine features new intake camshaft, valve return springs, bucket tappets and more aggressive cam profiles. The ECU was also updated.
But perhaps the most important feature is its gear shift pattern. Instead of the normal 1-N-2-3-4-5-6, the Aprilia uses a fully race N-1-2-3-4-5-6 pattern. Called the Aprilia No Neutral (ANN) shift, the manufacturer reports that it cuts the time to shift from 1st to 2nd gear and eliminates catching a false neutral. It's the first time such a pattern is used in a roadbike.
Hey, how about featuring it in ALL roadbikes?!
Handling braking duties are the Brembo GP4-MS front brake calipers, clamping down on Brembo T-Drive discs.
The bike cost £39,900 (RM 205,225) a pop.
You lucky buggers!