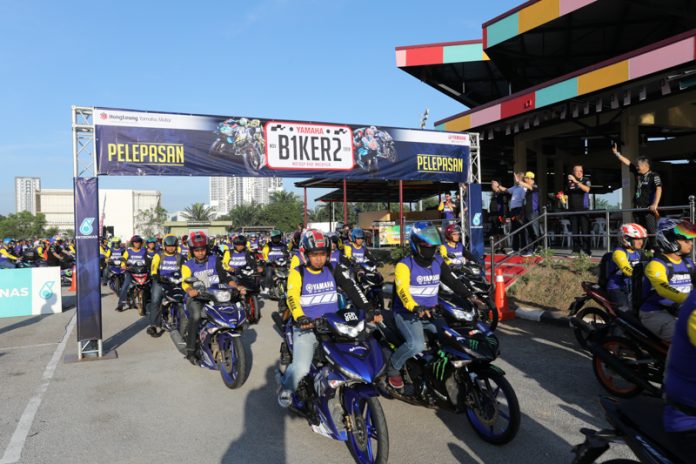 1,300 Yamaha owners joined the 2019 Yamaha MotoGP convoy.

Hong Leong Yamaha Motor (HLYM) co-operated with PETRONAS to organise a convoy to the 2019 Malaysia MotoGP.

The participants were given privileges at the Yamaha booth and PETRONAS Experience at SIC.
It is an annual tradition expected by Yamaha motorcycle owners in Malaysia. Once again, Hong Leong Yamaha Motor (HLYM) co-operated with PETRONAS to organise a convoy to the Malaysia MotoGP on 3rd November 2019.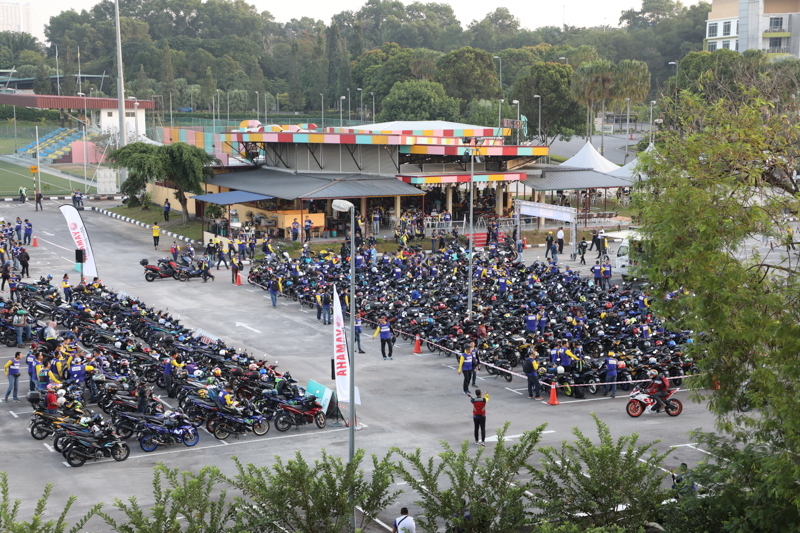 Participants, 1,300 of them to be exact, rode in to the Klang Valley specifically to join the convoy. They rode in on every Yamaha model including the Lagenda 115, 135LC, Y15ZR, 125ZR, NMAX, NVX, XMAX, all the way up to the XJ6, MT-07, MT-09, MT-09 Tracer and so forth. It was here during the convoy that one can see just how numerous is HLYM's lineup.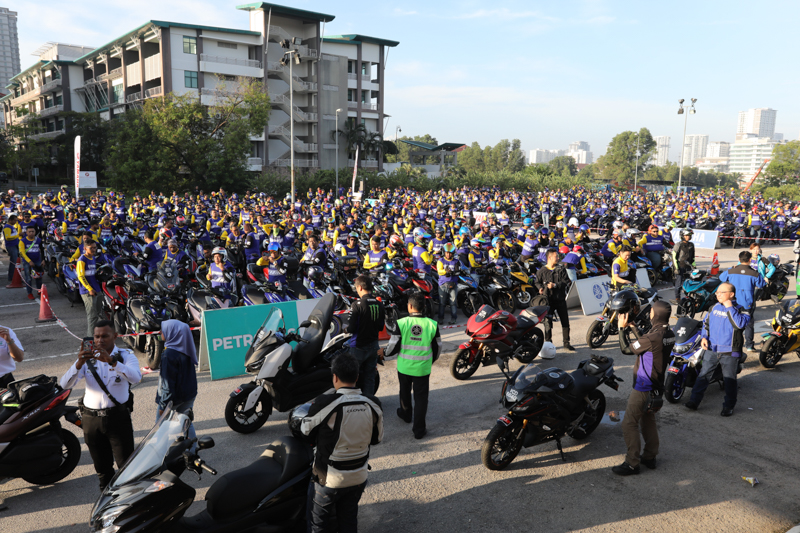 The huge group congregated at the TSI Arena in Cyberjaya since 6.30 am.
PETRONAS Vice President of Downstream Business, Dato' Sri Syed Zainal Abidin Syed Tahir was on hand to address the crowd. The attendees were expecting great results from the PETRONAS Yamaha Sepang Racing Team riders Fabio Quartararo and Franco Morbidelli, of course. The pair had qualified first and third on the grid, after all.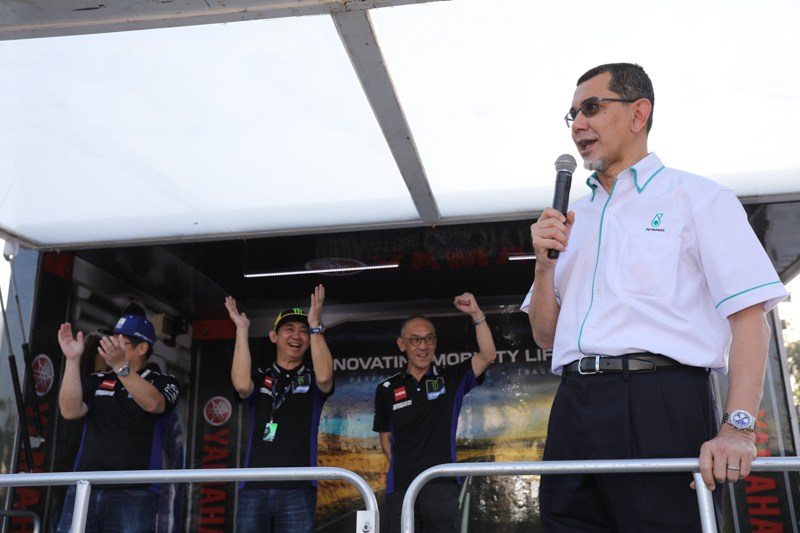 HLYM was represented by Managing Director Dato' Jim Khor, who thanked the riders for choosing Yamaha.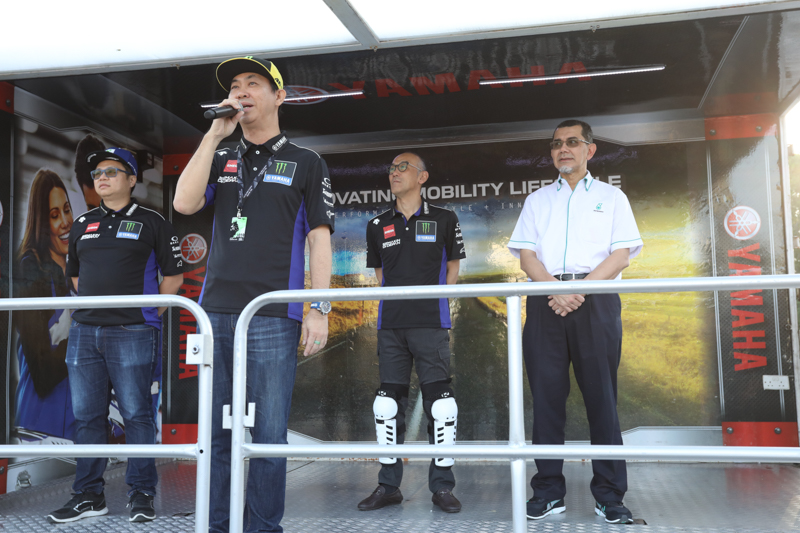 The convoy was later flagged off by both Dato' Sri Syed Zainal and Dato' Jim Khor.
All riders rode in orderly fashion until the Sepang International Circuit. A specially-prepared parking area was allocated for the riders and was guarded by HLYM's staff throughout the duration of the race.
Participants were welcomed at the Hong Leong Yamaha booth and the PETRONAS Experience "mini mall".
The 2019 convoy was another huge success. We could only see an even bigger convoy next year.
PHOTO GALLERY