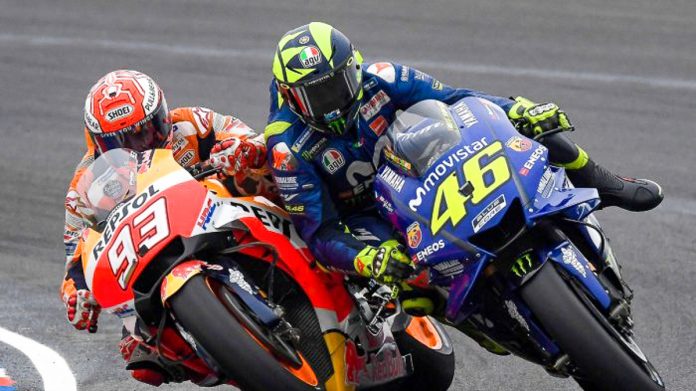 Valentino Rossi has hit hard on Marquez's riding yesterday by saying that Marquez is destroying the sport.
The duo clashed yesterday mid-race which led to Rossi's fall in the Argentina GP.
Marquez has been under fire all weekend especially race day for his 'dangerous riding' involving several other riders.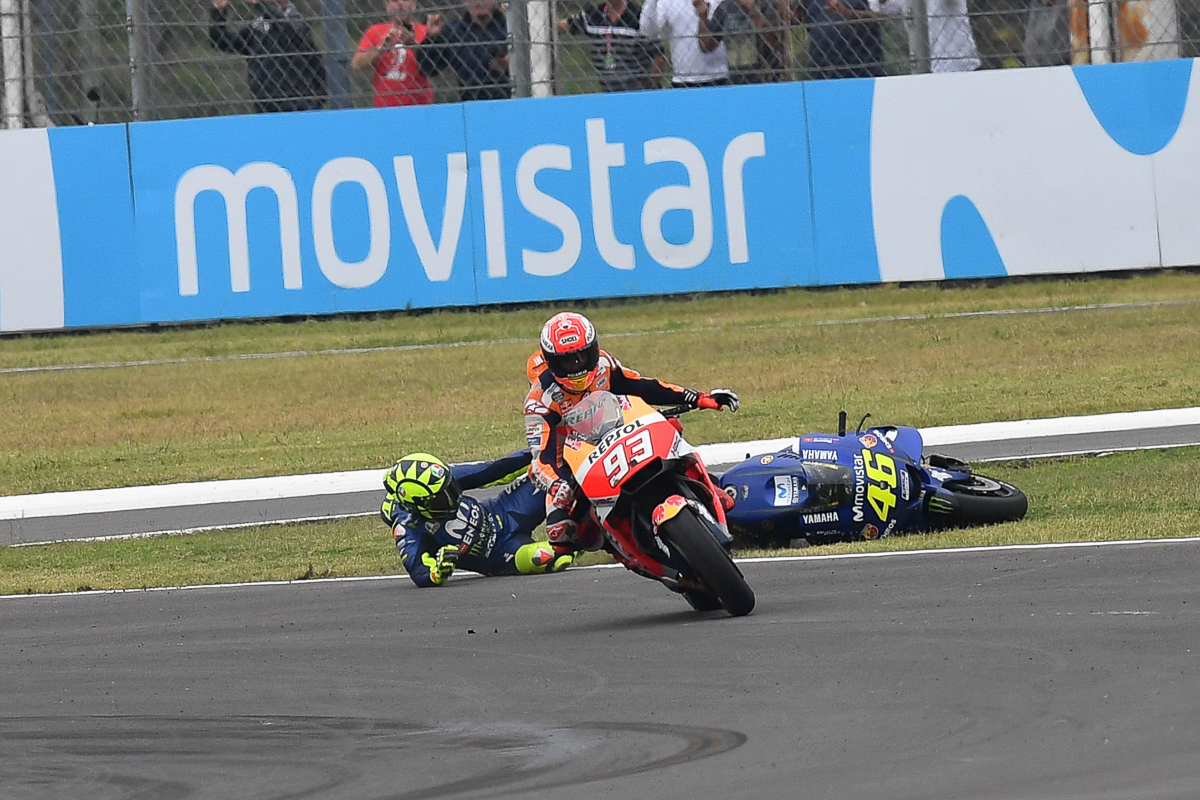 Movistar Yamaha MotoGP and nine-time world champion Valentino Rossi had a few choice words to say on the riding antics of one Marc Marquez from Repsol Honda. In a drama-filled Argentina GP race yesterday, Rossi made sure everyone knew how he feels about Marquez which he deemed as 'dangerous' all weekend long.
In a post-race interview, Rossi stated "This is a very bad situation. He has destroyed our sport, he never has any respect for his rivals. If you start to play like this, you raise the level to a very dangerous point. If all the riders race like this without any respect for their rivals this becomes a dangerous sport and it will finish in a bad way.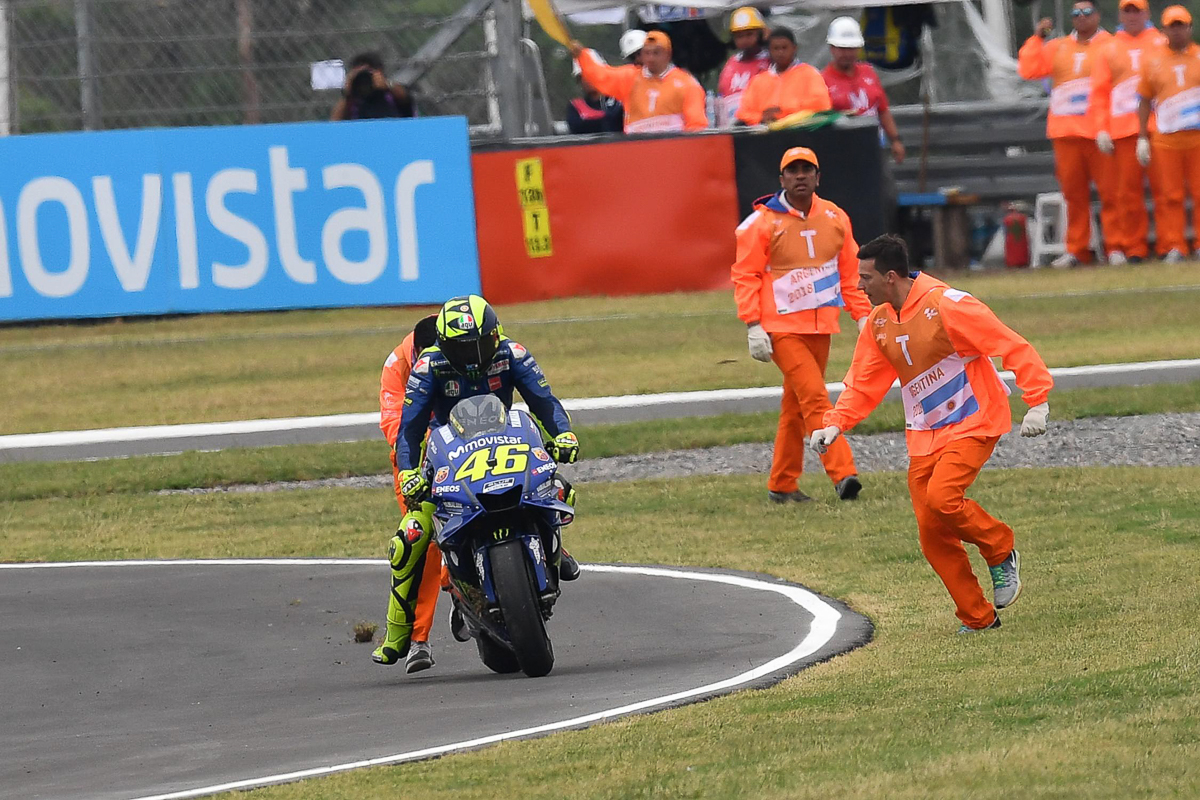 "I told Mike Webb (Race Director) they have to do something because the way Marquez behaves is not OK. I'm scared when I am on the track with him, when you go at 300kph on the track you have to respect your rivals," added Rossi.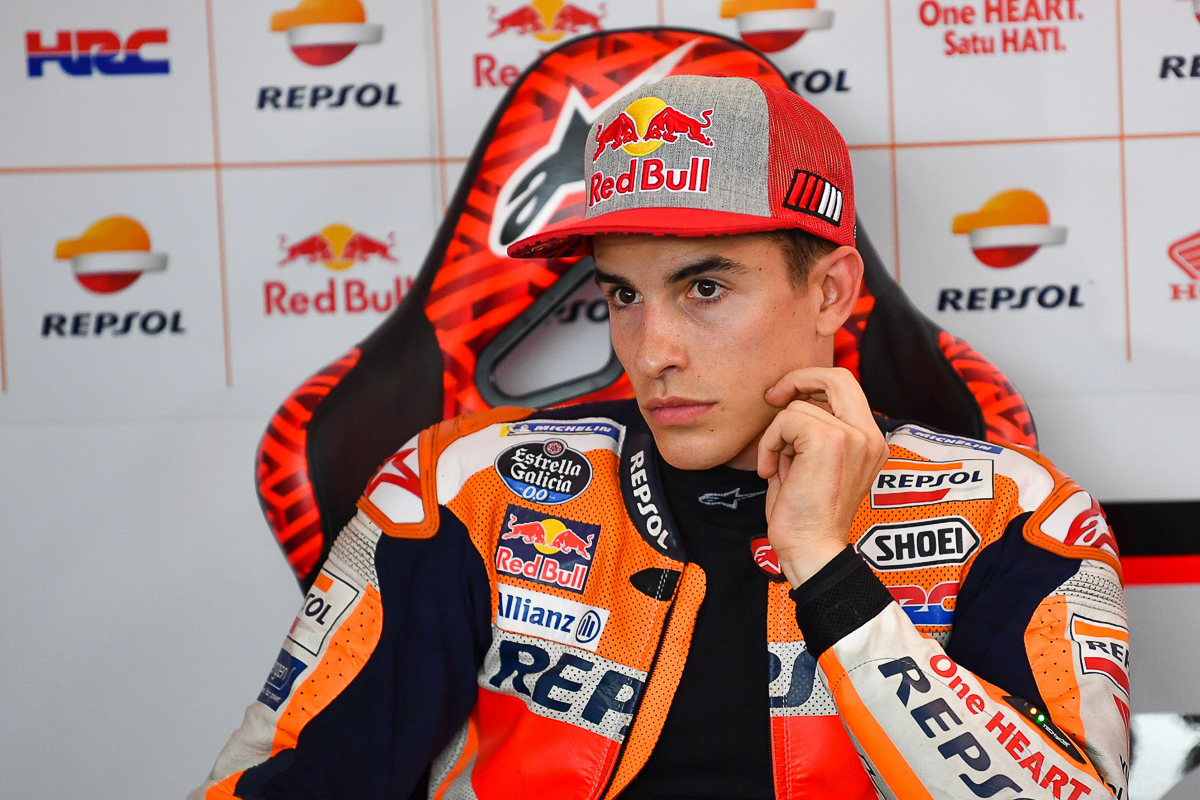 When Marquez was questioned by the media regarding the incident, he ultimately blamed the track conditions as the main culprit of Rossi's fall. According to the Spaniard, "I did not make anything crazy with Valentino. You need to understand the track condition. The line was dry but I hit a wet patch and locked the front, released the brake and there was contact."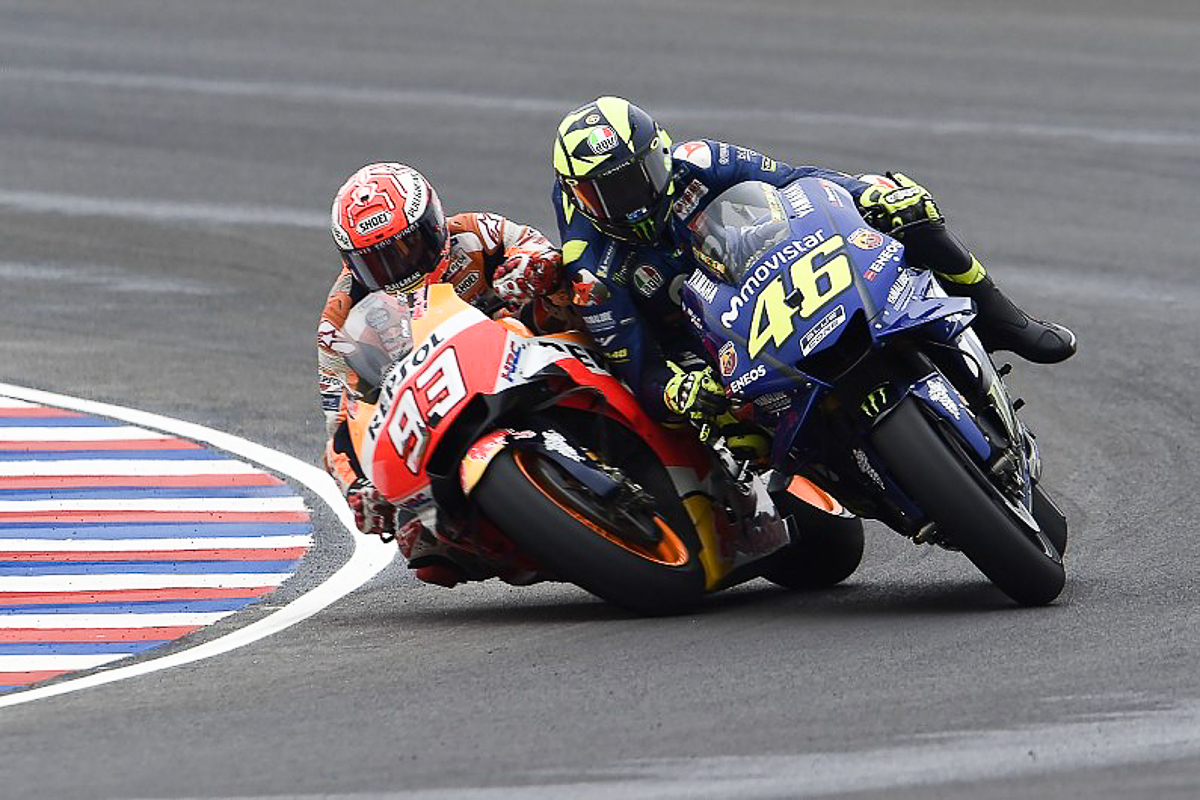 "When I saw he had crashed I tried to say sorry, but if you check Zarco with Dani, Petrucci with Aleix – today was difficult. What happened with Valentino was a mistake caused by track conditions," stated Marquez.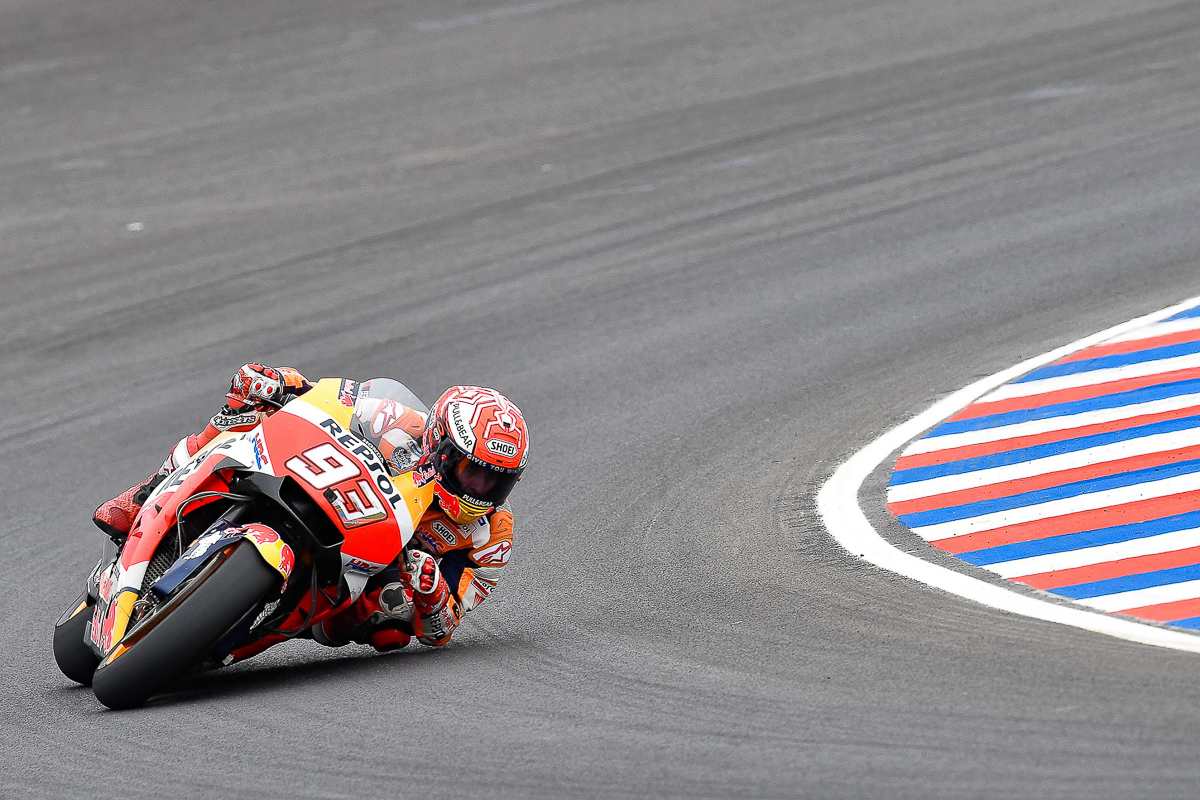 The Spaniard rider did, however, admit to some of his mistakes involving Johann Zarco and Aleix Espargaro. Race Direction was quick to penalise him with a ride-through penalty in the beginning of the race, one place penalty, and an additional 30-second penalty to his time which saw his position dropped to P18.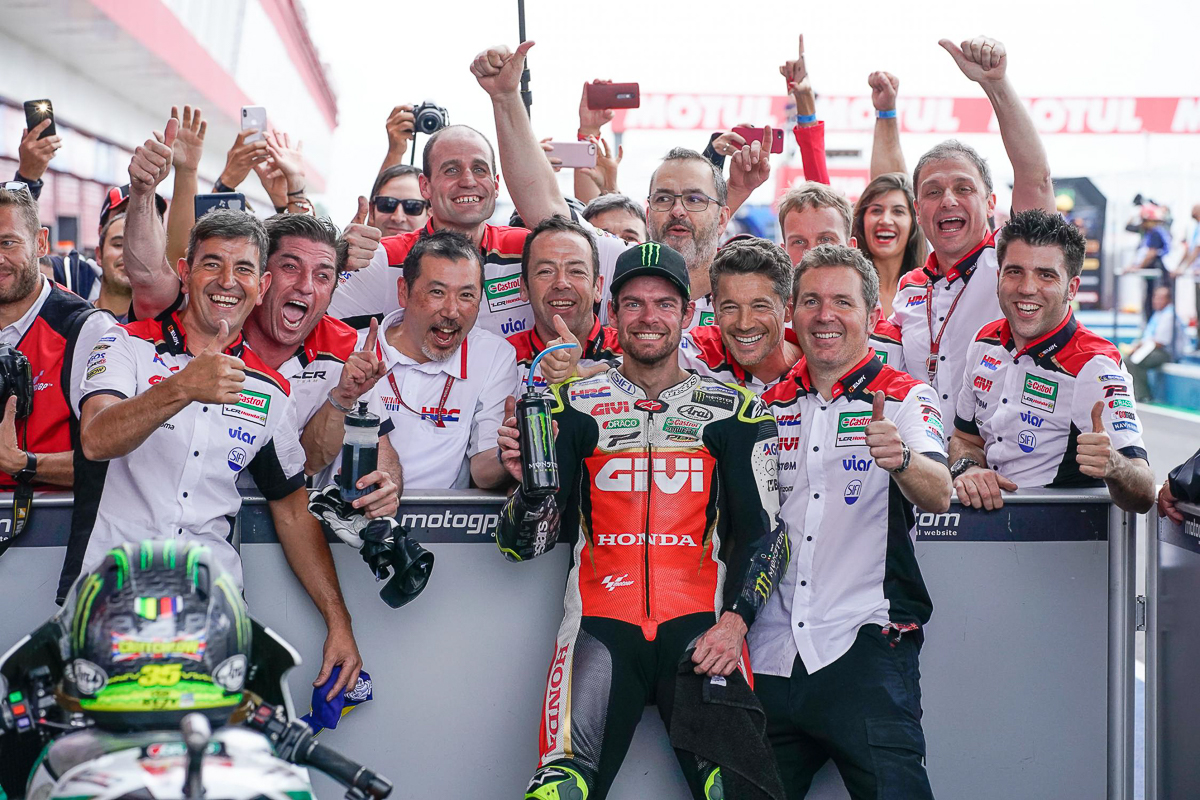 Following the results of yesterday's race, Cal Crutchlow (LCR Honda Castrol) now leads the 2018 championship with a total of 38 points followed by Andrea Dovizioso (Ducati Team) with 35 points and Johann Zarco (Monster Yamaha Tech 3) in third with 28 points.
Image source: MotoGP
MotoGP: Cal Crutchlow wins in Argentina; Marquez clashes with Rossi