Cal Crutchlow (LCR Honda Castrol) won his third ever MotoGP race yesterday in Argentina.
Johann Zarco (Monster Yamaha Tech 3) came in second followed by Alex Rins (Team Suzuki Ecstar) in third.
The drama-filled race saw many events especially the clash between Marc Marquez and Valentino Rossi.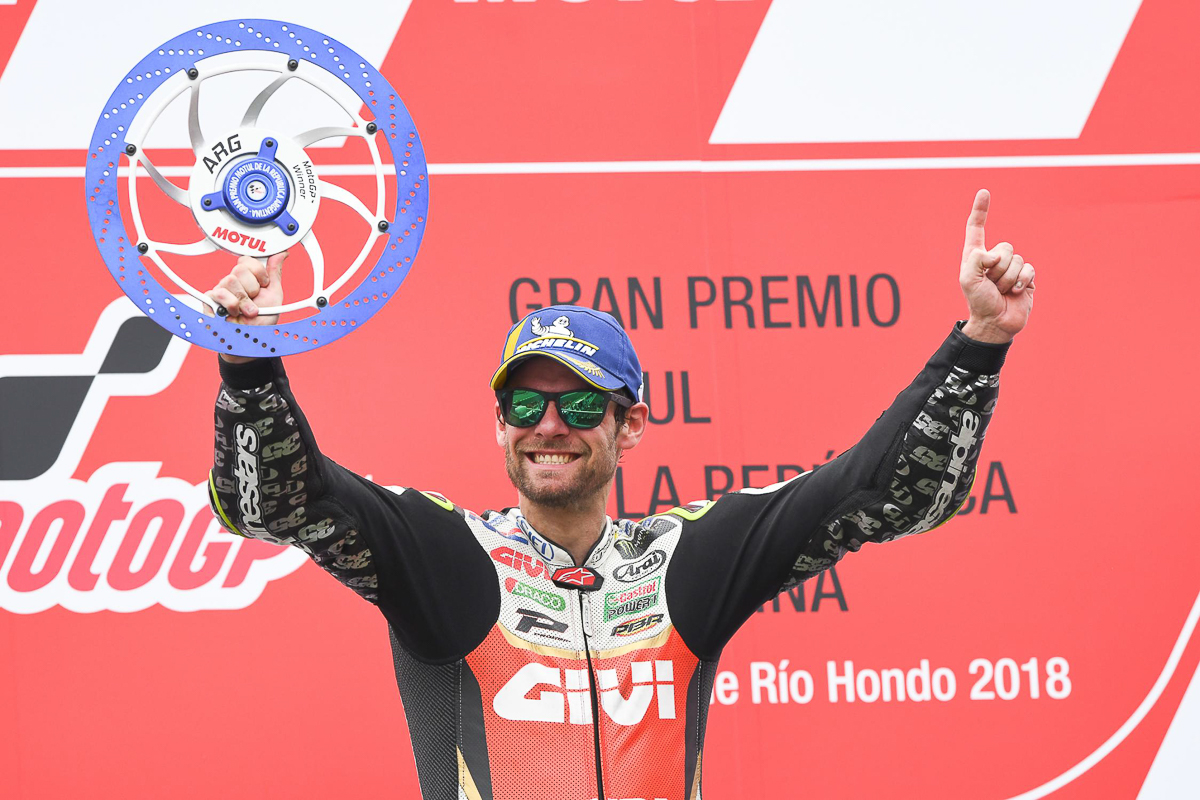 LCR Honda Castrol rider Cal Crutchlow took home his third ever MotoGP victory yesterday in the Argentina GP. The battle for first came to an incredible conclusion as Crutchlow crossed the chequered flag ahead of Johann Zarco (Monster Yamaha Tech 3) and more impressively, Alex Rins (Team Suzuki Ecstar).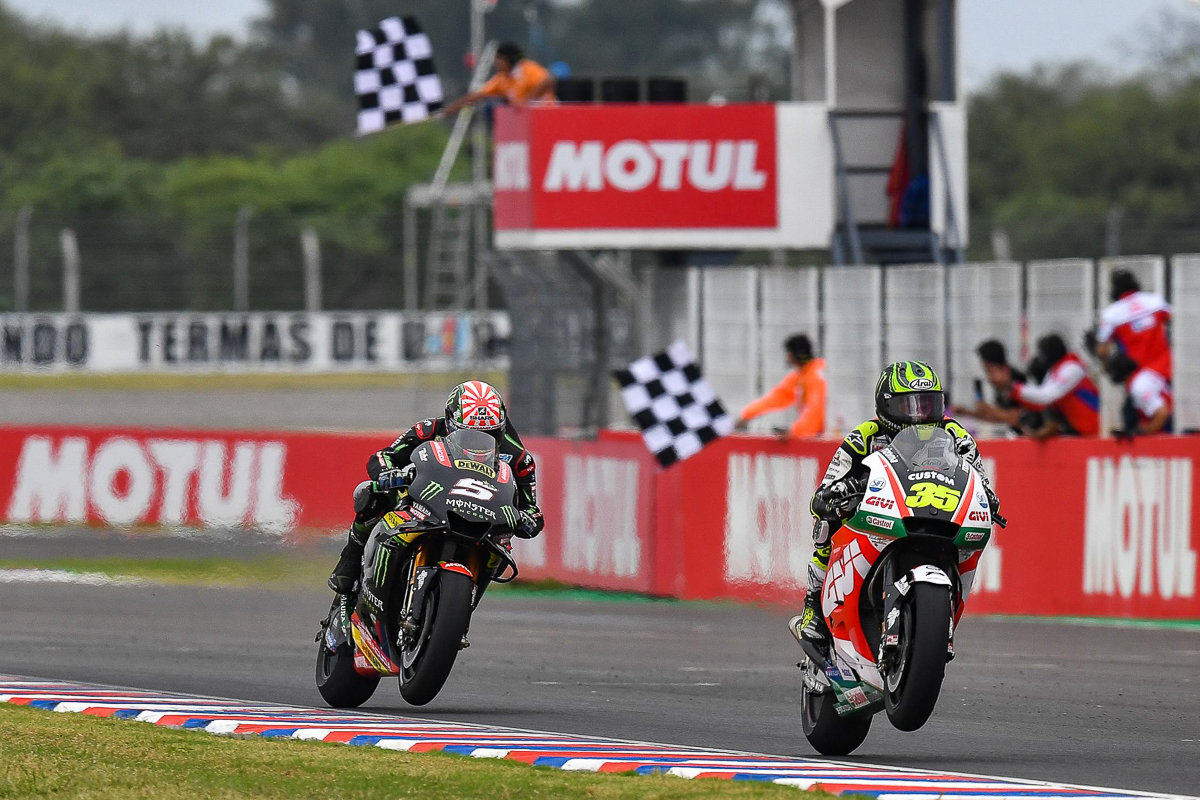 The victory in Argentina for the LCR Honda rider, however, was quickly left in the shadows thanks to the antics of one Repsol Honda rider, Marc Marquez. What seems to be sheer bad luck even before the race began, the frantic race filled with penalties resulted in a clash between Marquez and Valentino Rossi (Movistar Yamaha MotoGP).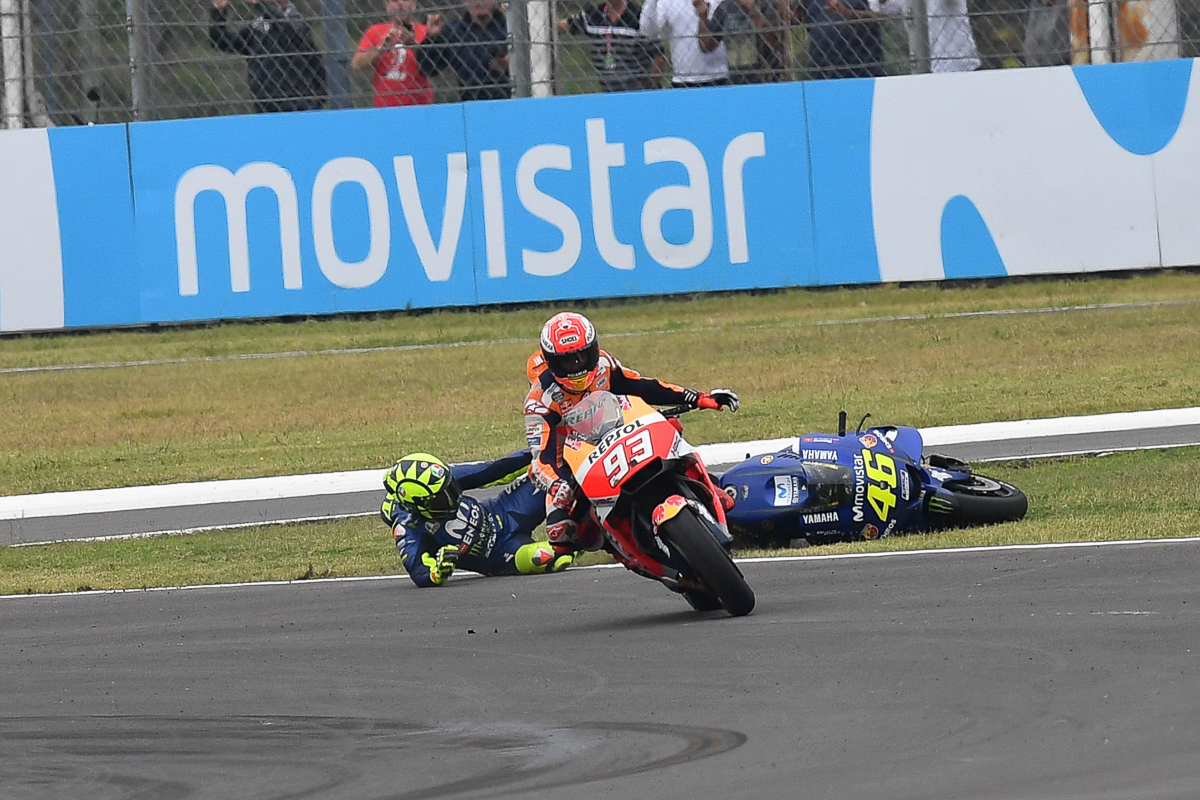 The race started with Jack Miller (Alma Pramac Racing) sitting alone at pole position as most of the riders went back into the pit to change tyres. In order to avoid all the chaos of starting the race from the pitlane, the riders lined up a few rows behind Miller giving him a big advantage over the rest of the field.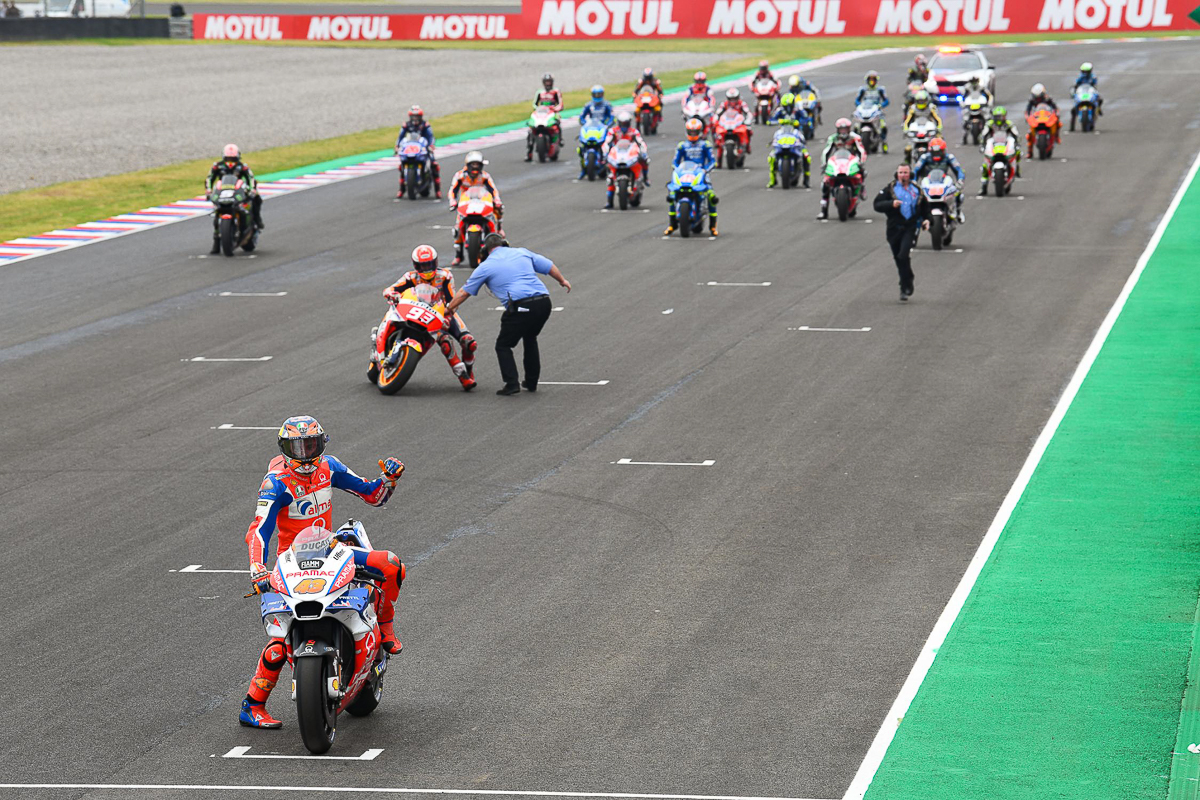 Drama ensued even before the lights went out as Marquez's bike stalled and was instructed to start the race from pitlane once he gets his bike restarted. That did not happen and after the race has started, he was awarded a Ride Through Penalty.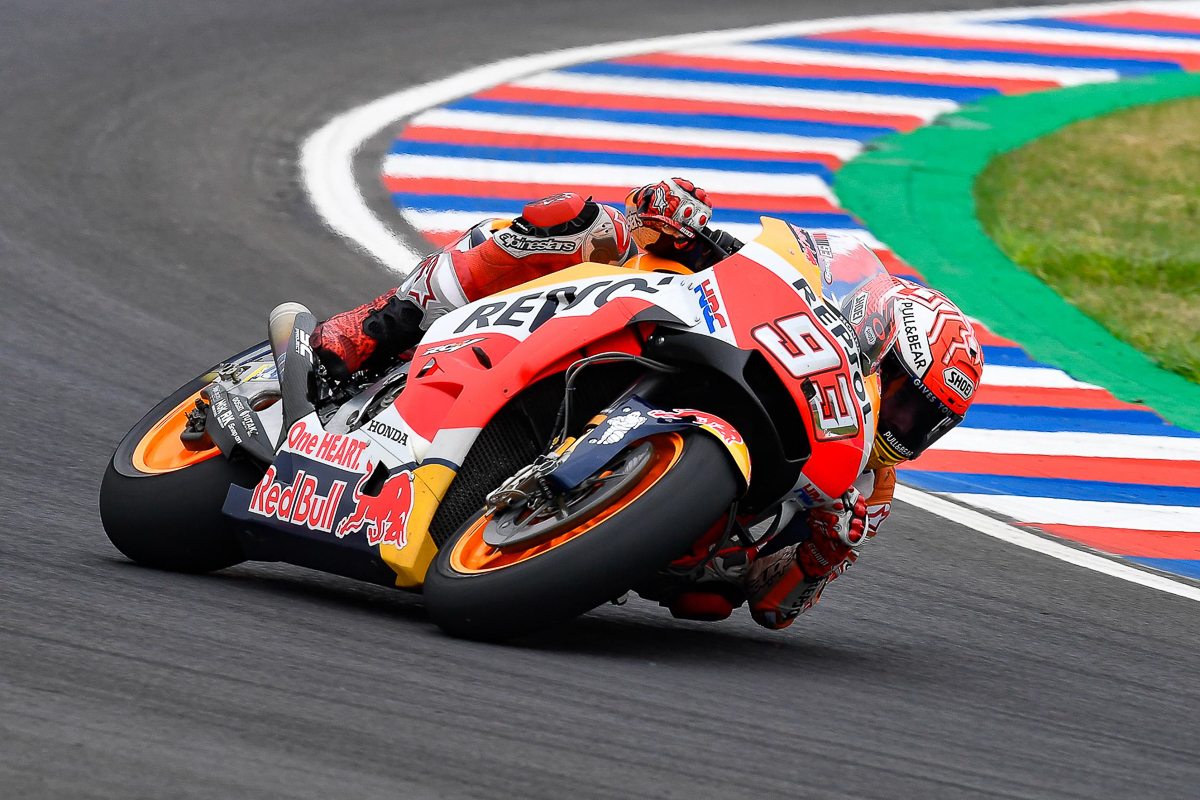 Marquez then headed back up with a pace to catch the front runners but being too hot in his run caused an incident with Aleix Espargaro (Aprilia Racing Team Gresini) and the Doctor himself, Valentino Rossi (Movistar Yamaha MotoGP).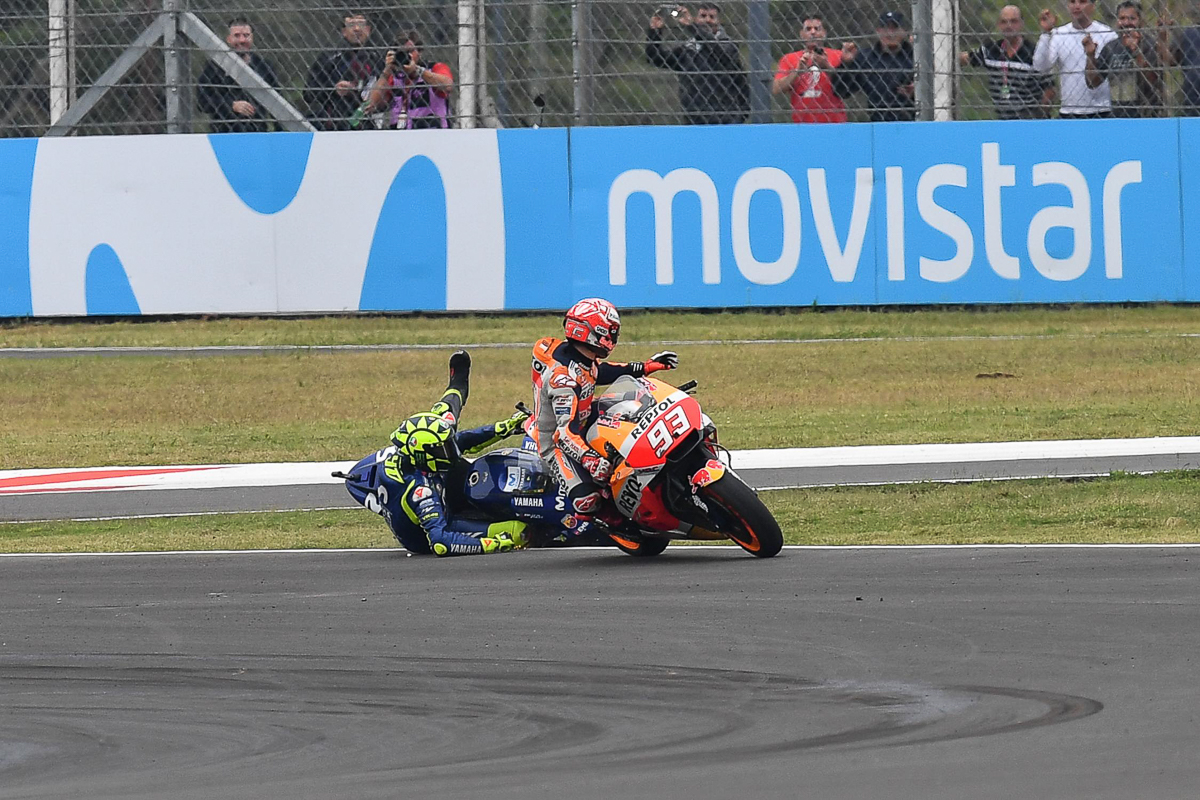 A very hot attempt to overtake Rossi's position led to a clash where Rossi lost control of his Yamaha M1 after running onto the wet grass. The nine-time MotoGP world champion managed to get his bike restarted and ended the race in third last position (P19).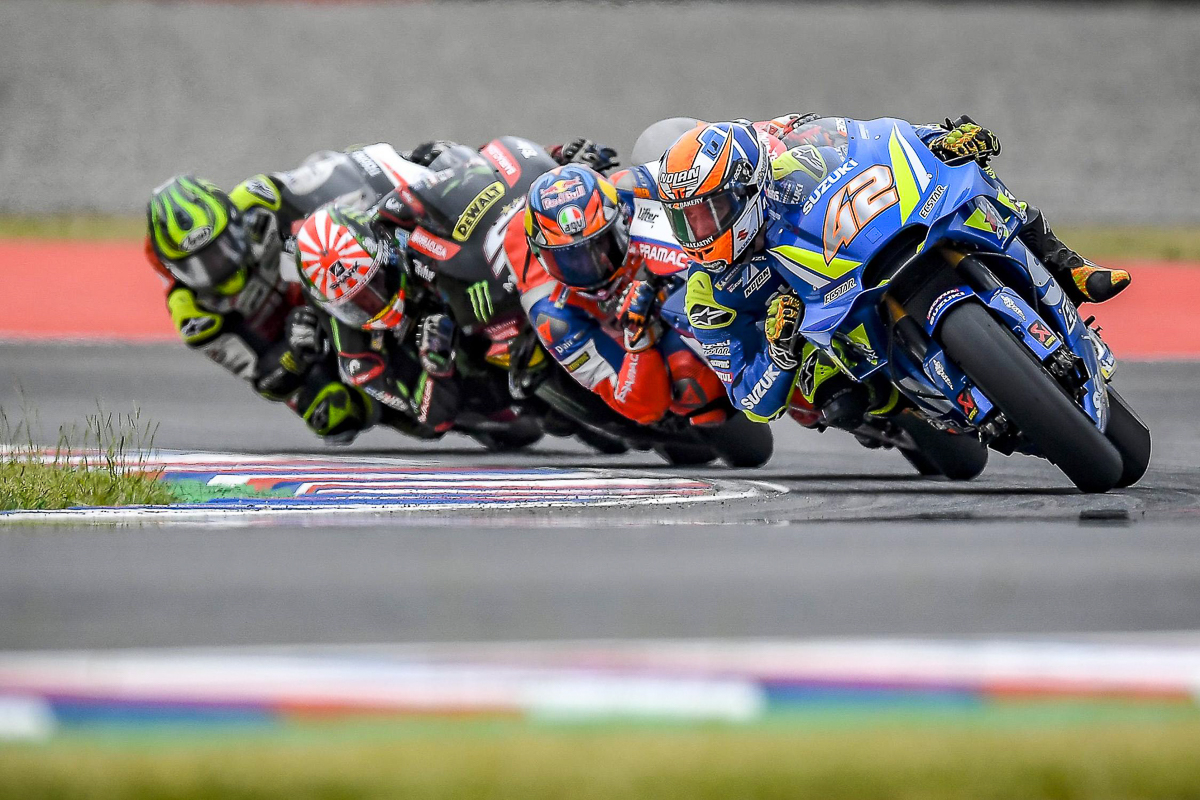 Despite Miller's brilliant race tactics, he managed to take home fourth place but was way ahead of Maverick Vinales (Movistar Yamaha MotoGP) in P5, Andrea Dovizioso (Ducati Team) in P6, Tito Rabat (Reale Avintia Racing) in P7, and Andrea Iannone (Team Suzuki Ecstar) in P8.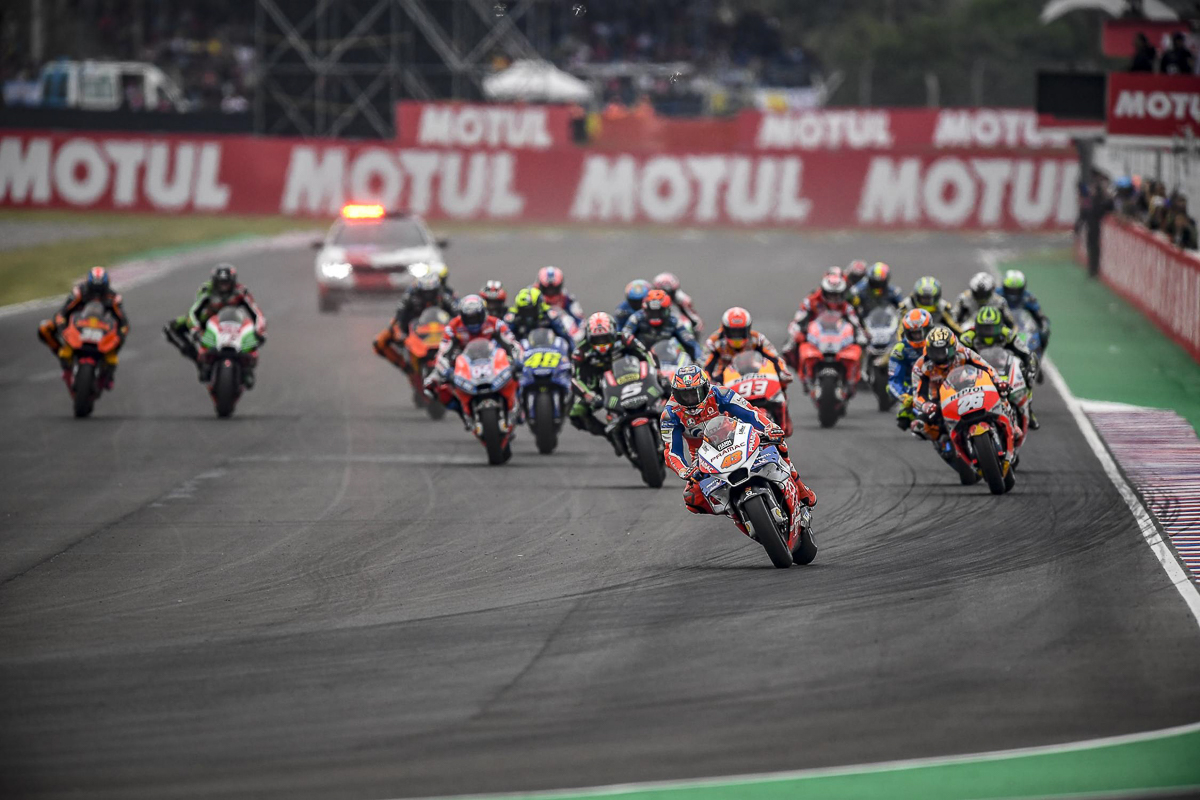 Our hometown hero Hafizh Syahrin saw a huge improvement by finishing the Argentina GP in an impressive ninth place. The Monster Yamaha Tech 3 rider was struggling all weekend thanks to the mixed conditions but brought home an impressive finish giving him the same championship points with Dani Pedrosa and also the top rookie.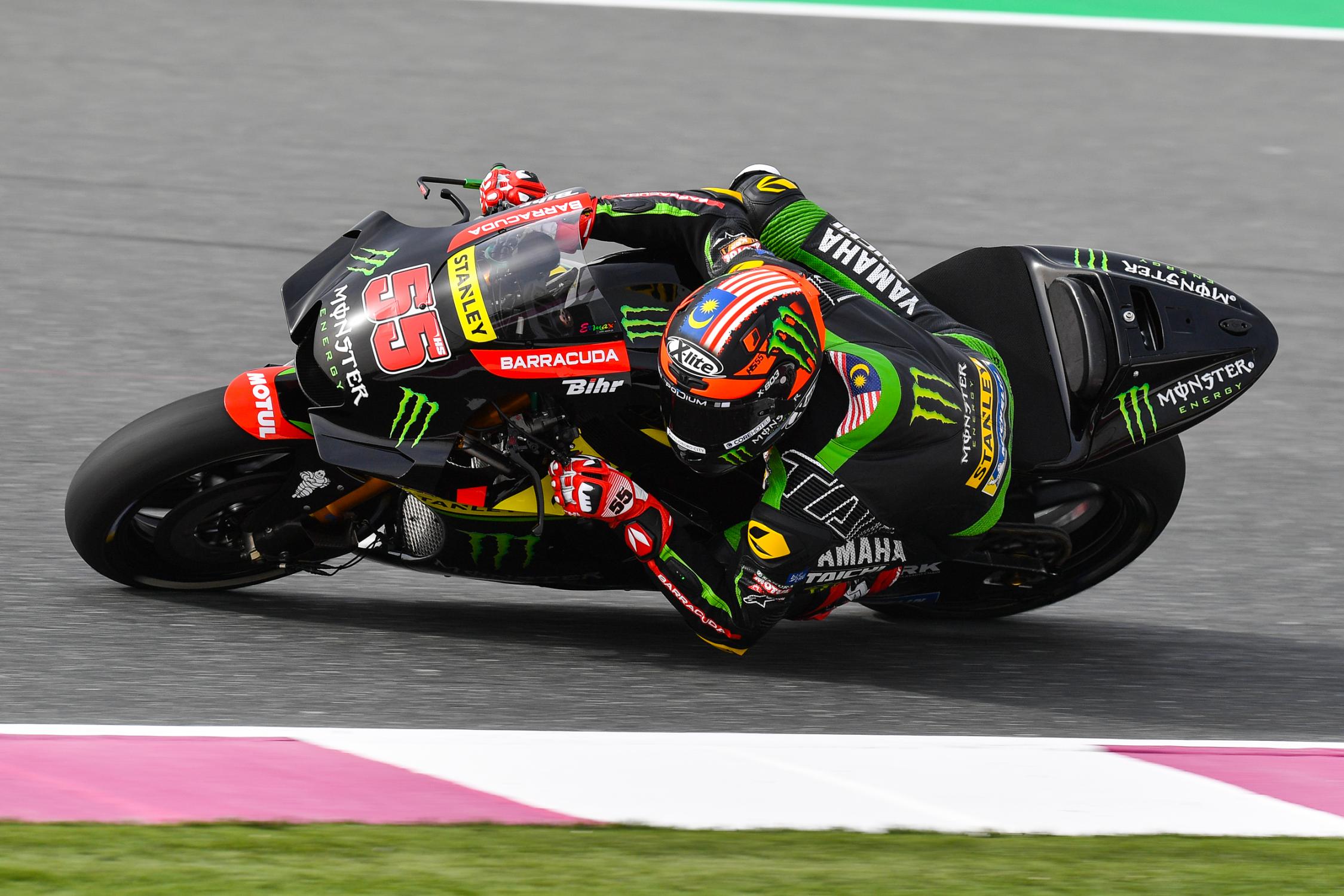 The drama will continue in two weeks' time as the MotoGP fiasco heads to the US for the Red Bull Grand Prix of the Americas. Things are definitely heating up, ladies and gents.
Image source: MotoGP